ShortList is supported by you, our amazing readers. When you click through the links on our site and make a purchase we may earn a commission.
Learn more
Netflix's latest hit movie is a must watch and one of its most terrifying yet
This is not a film for the faint of heart…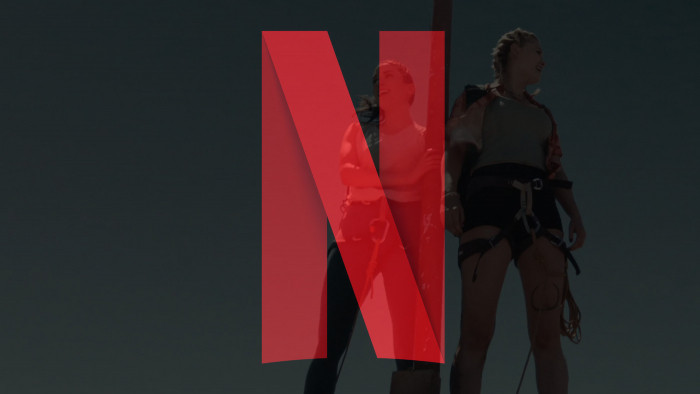 If you have a fear of heights then you might want to give Netflix's latest movie a miss. Fall is a acrophobic's worst dream as a it focuses on a pair of intrepid climbers who set off to climb an 2000ft abandoned radio tower in America.
As you can probably guess, things don't go to plan and there are plenty of vertigo-inducing scenes throughout.
The movie has been directed by Scott Mann. Before this, Mann was best known for underrated 2015 thriller Heist which starred Robert DeNiro, Jeffry Dean Morgan and David Bautista.
Dean Morgan returns for Fall as the father of one of the climbers but credit has to go to Grace Caroline Currey (Shazam: Fury of the Gods) and Virginia Gardner (Halloween) who play Becky and Hunter, the thrillseekers who get stuck on the tower. The movie is one of those strange ones that is on different platforms in the UK and US, thanks to its distribution deal. So, if you are in the US trying to look up Fall on Netflix you won't find it - it is on Hulu, though, where - according to FlixPatrol - it also topping its movie charts.
We've watched it and it's a fun but fraught watch. There is a palpable sense of fear throughout, something that viewers have been mentioning on Twitter - even Netflix put out a funny warning saying the film would make you feel "a little wobbly".
Almost every single shot from Fall (2022) – a film about two women who get stranded after climbing to the top of a 2000ft radio tower – will make you feel a bit wobbly.

Now streaming on @NetflixUK. pic.twitter.com/cHRguSnMeP
— Netflix UK & Ireland (@NetflixUK) March 3, 2023
When it was first released on the big screen, it got decent reviews, too, with Fall having that rare thing: a Rotten Tomatoes score, where the audience and critic scores are matched at a decent 79%.
Empire says about the movie: "A white-knuckle disaster in the sky, Fall does exactly and only what it says on the tin. Do look down!"
What To Watch noted: It's an adrenaline-filled thrill ride that makes you feel like you're up there with them, thanks to some excellent special effects and great lead performances.
According to Flix Patrol, Fall is topping both the Netflix movie and Hulu movie charts. Here's the top 10 for the UK.
1. Fall
2. The Unholy
3. We Have a Ghost
4. The Punisher
5. Journey to the Center of the Earth
6. Paul Blart: Mall Cop 2
7. White Boy Rick
8. Creed II
9. Fifty Shades Darker
10. All Quiet on the Western Front
Netflix US is fall free (as it's streaming on Hulu there) so here's the current non-vertigo induing Netflix top 10 in the US…
1. This Is Where I Leave You
2. The Hunger Games
3. The Hunger Games: Catching Fire
4. Turbo
5. R.I.P.D.
6. Burlesque
7. The Hunger Games: Mockingjay - Part 1
8. The Hunger Games: Mockingjay - Part 2
9. The Hangover
10. We Have a Ghost
For weekly updates on the best things to stream, head to our What To Watch guide.
Related Reviews and Shortlists