ShortList is supported by you, our amazing readers. When you click through the links on our site and make a purchase we may earn a commission.
Learn more
Move over, Reptile! Netflix has a shock new number-one movie
Netflix's latest movie hit is beating its A-list thriller right now...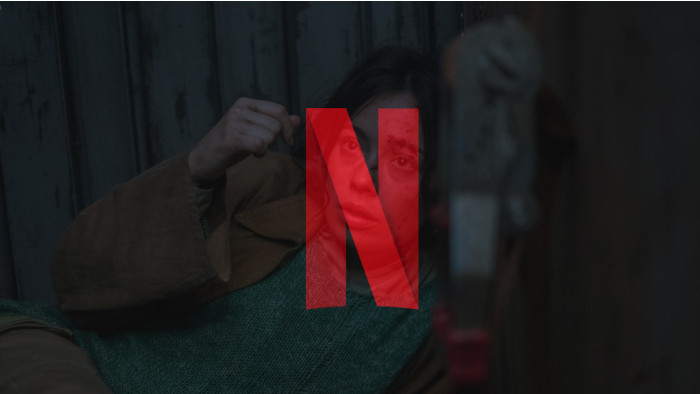 Well, this is a surprise. It's hard enough getting a new movie seen on Netflix but almost impossible when there's a big Netflix Original released.
Recently we saw the launch of Reptile on Netflix, a crime thriller with an A-List cast. Starring the fantastic Benicio del Toro, the story of follows the brutal murder of a real estate agent and the detective trying to uncover the truth in the knotty case.
It made its way to the top of the charts, residing at number one for a week.
Now, according to Flix Patrol, the movie is no longer at the top of the charts, replaced with another thriller that doesn't have anywhere near the star power, but has relied on jaw-dropping storytelling to get itself to the top spot.
Nowhere is a Spanish-language thriller which has a fantastic high-concept plot: "Pregnant, alone and drifting in the sea, a woman trapped in a shipping container tries to survive after fleeing a devastated totalitarian country."
The movie is directed by Albert Pintó who is no stranger to Netflix success, as he was one of the directors on the crime show Money Heist. Critics have been mixed about the movie - it's currently got 60% on Rotten Tomatoes - with Ready Steady Cut liking it, noting: "If you are a fan of thrillers and can only take so many horror elements, then Nowhere is the film for you."
The New York Times is less receptive, writing: "It's hard to care about Mía's efforts to survive when coincidence drives the plot, and the production looks and feels cheap."
Folks have taken to Twitter, though, remarking how anxiety inducing the whole thing is!
The new Netflix film "Nowhere" makes viewers nervous throughout https://t.co/sTmjUZLasXpic.twitter.com/kHGc2N8YNG
— Jadine Arnold - Punk Rock Princess (@jadinearnold) October 5, 2023
This movie "Nowhere" on Netflix is easily the most intense you will ever watch pic.twitter.com/9rbTvny9yt
— Critique Crib (@CritiqueCrib) October 5, 2023
The movie Nowhere on Netflix is soo good! I couldn't breathe halfway through it lol pic.twitter.com/WXuGBmIYMx
— Ms.Birdgang86 (@MsBirdgang86) October 5, 2023
Go watch it and come back let's talk about it#netflix#nowherepic.twitter.com/gn2bg3LZpD
— Elizabeth (@doitmuvaaa) October 2, 2023
Even Netflix recognises the stress the movie is going to cause you!

This movie is gonna stress you out!! Nowhere is now streaming. pic.twitter.com/ANq33EnrBL
— Netflix (@netflix) October 3, 2023
Here is the complete global top 10 movies on Netflix right now, according to FlixPatrol.
1. Nowhere
2. Reptile
3. Love Is in the Air
4. Infinite
5. Forgotten Love
6. Overhaul
7. Life of a King
8. The Black Book
9. Love at First Sight
10. Sonic the Hedgehog 2
Related Reviews and Shortlists