ShortList is supported by you, our amazing readers. When you click through the links on our site and make a purchase we may earn a commission.
Learn more
5 luxurious advent calendars to get to Christmas in style
Have a December to remember with 24 doors of luxury Sure, you could get a Peppa Pig one, a Snowman one, or even an Avengers one with some distinctly average chocolate, but why not branch out this year and really treat yourself?
You - yes, you! - deserve it. So go on: bathe in luxury this December with one of these beauties. Or check out our best adult advent calendars for 2019.
1. The Beerhead's One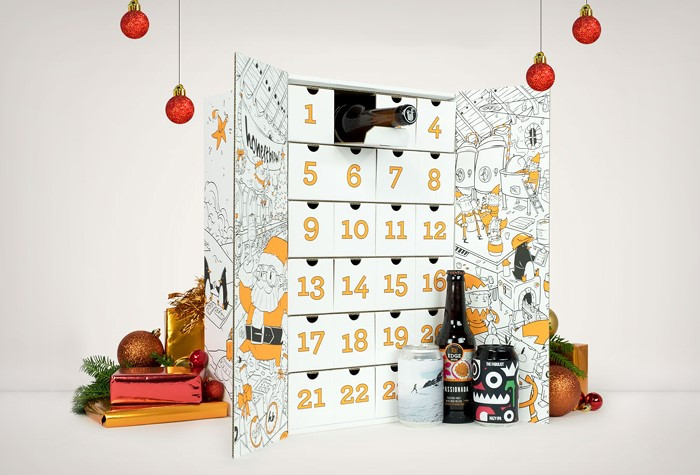 Your December: It's real phoning-it-in season for you workwise, freewheeling it towards the end of the year with a lot of extremely long lunches. A few pints of Old Priapic in the Muzzle & Glove, a Stephen's Infection at the Trusty Harness and maybe a swift Frustratingly Erect at the Bag & Balls. Then a quick dive into the office to fire off six efficiently worded emails that make everyone think you are a total king, and it's back to the juicer.
Your advent calendar: The HonestBrew Beer Advent Calendar (£69.90) presents you with a bottle of craft beer every day; 24 beers in 19 styles from 12 different countries. Sure, keeping an enormous advent calendar in the fridge is mildly annoying, but with loads of really great brewers on board – and seven completely exclusive beers – you won't mind keeping your Christmas turkey in the bath.
2. The Gourmand's One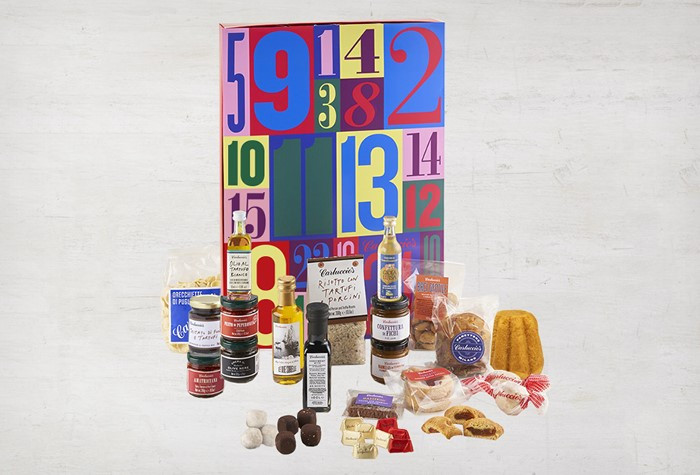 Your December: Christmas, eh? If you're not inviting the gang around for a quick festive smorgasbord and some excitingly obscure Norwegian spirit, you're tiring yourself out hunting down the perfect reindeer sausage for your pre-solstice casserole. You're also idly considering stuffing a turkey with an owl – not for Christmas day, just for a packed lunch.
Your advent calendar: Carluccio's Limited Edition Advent Calendar (£85) is filled with teeny-tiny packets of high-quality Italian ingredients for wintry delight after wintry delight. "Limoncello di sorrento tartufi al cappuccino!" you cry, delighted. "And hot on the heels of yesterday's olio al tartufo bianco, too!"
3. The Wine One Your December: It's an elegant time, winter. You are one of the few men in Britain that can wear leather gloves and not seem like a murderer, and as you stride through the barren landscape in a long form-fitting coat you look every inch the gentleman. "Look Mum!" says a small child. "He somehow looks like all of Take That when they did that M&S winter menswear collection advert a few years ago, but better and younger." You smile.
Your advent calendar: The Virgin Wines Advent Calendar (£79.99) contains 24 187ml bottles of wine – 11 reds, eight whites, three sparkling, one rosé and a port – which have won more than 30 awards between them. Both delicious and really quite heavy, it also comes with access to an online wine hub so you can learn as you drink. The real miracle of Christmas is the boozy gift of half-remembered knowledge.
4. The Decadent One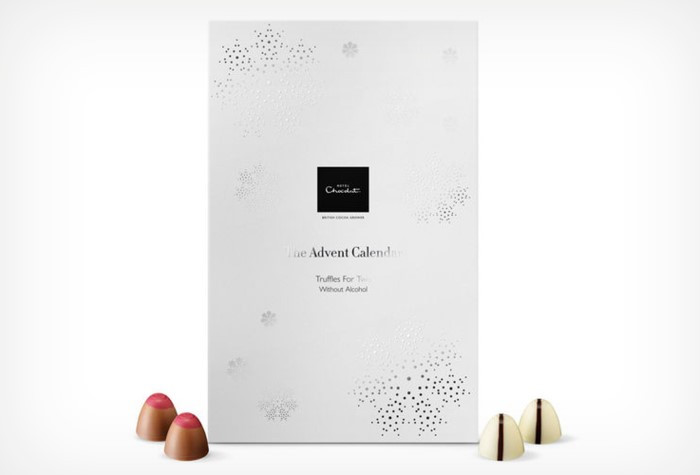 Your December: "BRING ME SOME FIGGY PUDDING!" you bellow. You're doing a lot of bellowing these days. Even when you don't wish to bellow, it comes out as a bellow. "WHERE'S YOUR TOILET?" you fail to whisper, smashing a shop window with the force of your voice. "I'VE HAD TOO MANY DESSERTS!" you don't murmur. A flock of starlings take to the skies, terrified. You eat more figgy pudding.
Your advent calendar: Hotel Chocolat's Truffle Advent Calendar For Two (£26) is an indulgent delight that makes the 99p Lidl advent calendars of your youth look like, well, 99p Lidl advent calendars. Open the doors to find ridicu-mazing stuff like salted caramel cream, Madagascan vanilla and gingerbread praline. Imagine the nap you could have on December 1st if you got really excited and devoured the whole thing.
5. The Hedonistic One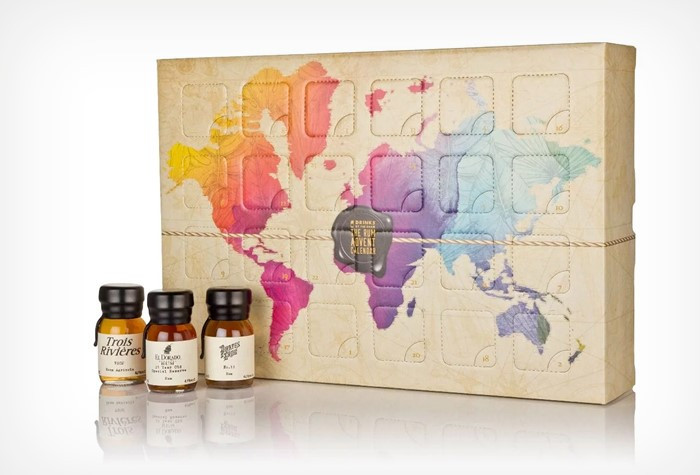 Your December: Calling it "party season" implies there's only one of them! Who would stop you partying for three whole seasons? Why would you ever stop partying? Like a one-man LMFAO moonlighting as an Andrew WK tribute act, it's never time to hang up the glowsticks or ditch the flowery garlands. There's a party in your pants, in your Hawaiian shirt, in every item of clothing you own, and everyone's invited. The only place for a tie is around your head. Christmas is coming, and the goose (the goose is you) is getting phat.
Your advent calendar: The Drinks By The Dram Rum Advent Calendar (£112.46) includes two dozen international rums to keep the party going until Christmas. Spiced ones, aged ones – a cornucopia of boozy sugary deliciousness, with a handy map of the world to help you get home from wherever you end up partying to.
Related Reviews and Shortlists