ShortList is supported by you, our amazing readers. When you click through the links on our site and make a purchase we may earn a commission.
Learn more
This 'Lucky Charms'-inspired beer is so popular people are selling cans for $100
Is it worth flying to America to try to get your hands on a can?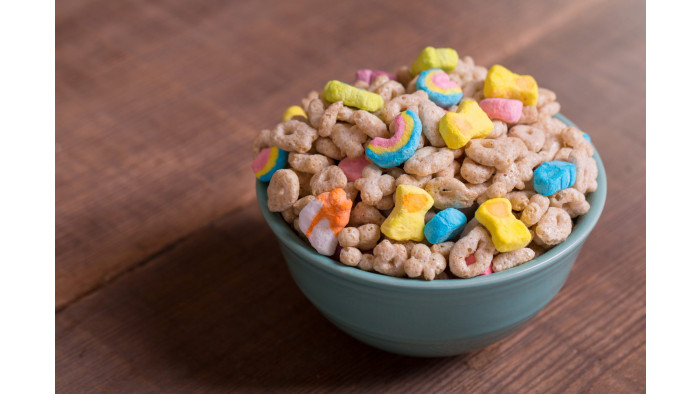 We really miss the days when it was socially acceptable to have what was ostensibly a bowl of sugar for breakfast.
Lucky Charms cereal was pretty much just that – okay, marshmallows and milk, if we're getting technical – but those spoilsports in British supermarkets decided we should stick to nonsense like 'eating more healthily' and 'pointing out just how hard for us everything is'.
We're grown-ups now, though, so we can give the middle finger to our dentist and our heart doctor. Not only can we eat Lucky Charms for every meal of the day, but we can get drunk on a beer that has been inspired by the breakfast cereal.
Or at least we thought we could. The only issue came with the fact that, once American brewery Smartmouth launched its 'Saturday Morning IPA', they realised demand far outstripped supply.
Consequently, as The Takeout reports, people were queueing for ages to get their hands on the stuff until it officially ran out.
Cue that most capitalist of responses: folks selling cans of beer for $100 or more on auction sites.
Individual cans are being listed on eBay for as much as $150 (£114), while one listing has a pack of four empty cans for $400 as 'collectables' [sic].
The blurb for the 6.6% ABV beer does make it sound great, though, and you can see why it flew off the shelves.
"Remember how you used to sort through bowls of your favorite breakfast cereal to separate the pink hearts, yellow moons, orange stars and green clovers?" it reads.
"Whether you ate them first or saved them for last, we've got you covered with our latest beer. We tossed pounds of these marshmallows, some of which we toasted, along with tropical fruity Calypso hops, into Saturday Morning IPA. The result is magically ridiculous!"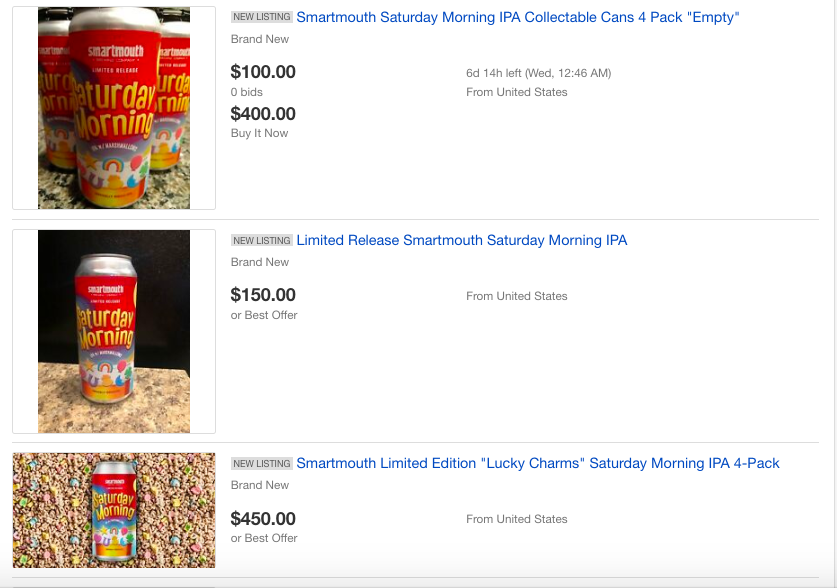 "Had we known it would have gone viral, we certainly would have made a lot more!" Smartmouth said of the limited release.
They say cans will eventually show up at their partner restaurants and shops, but if you don't live in the States, or in the state of Virginia specifically, it might be tricky to get your hands on some.
This calls for one thing and one thing only: head to one of those American candy stores in your hometown, buy a box of Lucky Charms at a huge mark-up, and instead of pouring milk on it, drench the cereal in your favourite IPA.
Will it taste the same, or even 'good'? That's hardly the point, is it?
(Images: Getty/eBay)
Related Reviews and Shortlists