As winter rolls in, what could be better than a good ol' British brew in a friendly caff? Sure, the local Greasy Spoon has more unsavoury characters than a season of Game of Thrones but sometimes you want your teatime just a little bit more bespoke.
Here are 15 London cafes offering an eclectic afternoon and a cracking cuppa.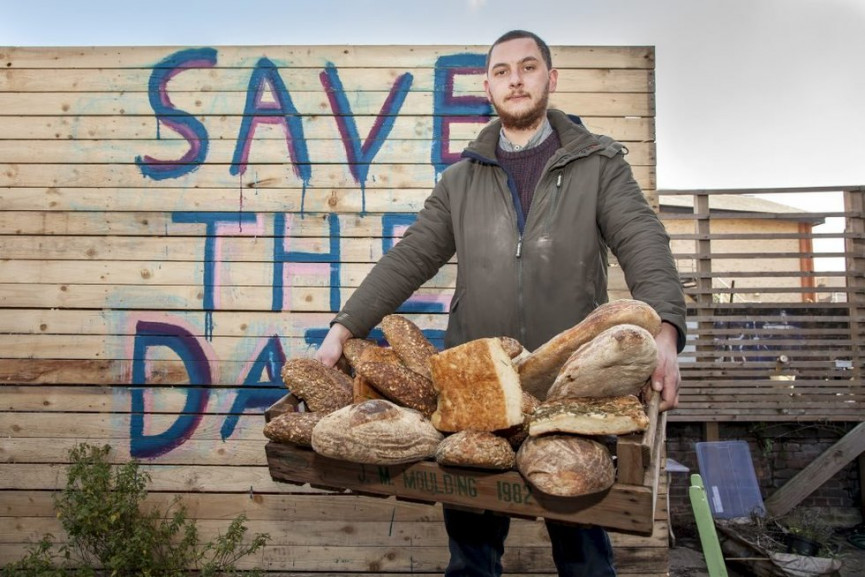 Save The Date
This freegan ethos cafe in East London was founded in 2014. Dishing out, er, dishes on a pay-as-you-feel basis, Save the Date is part of a wider community of cafes challenging the commercial ideas of consumerism. It's bloody good nosh an' all.
Bootyard (Bee Garden), Abbot St, E8 3DP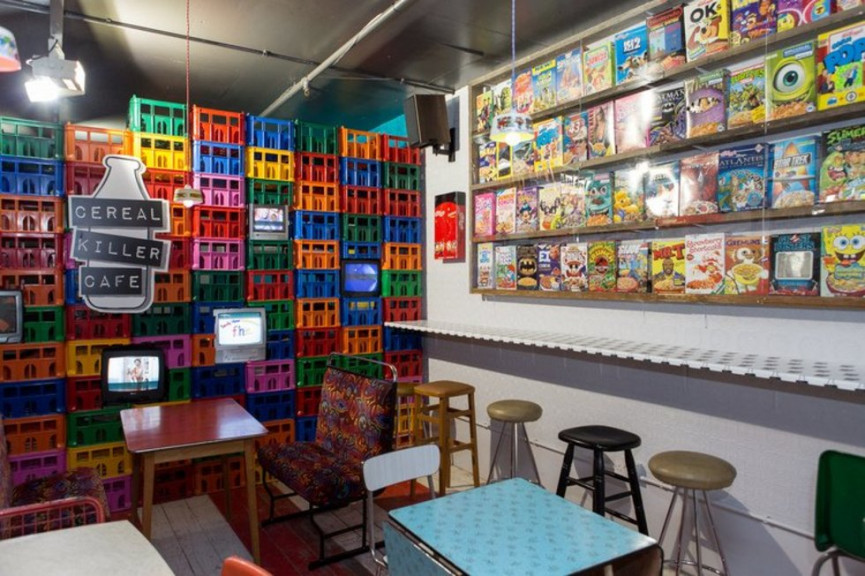 Cereal Killer Café
Reese's Puffs, Fruity Pebbles, Rice Krispie Treats, Cap'n Crunch, Peanut Butter Cheerios… with over 100 varieties of cereal these guys have got something for every one. Don't skimp on the chocolate milk.
139 Brick Ln, E1 6SB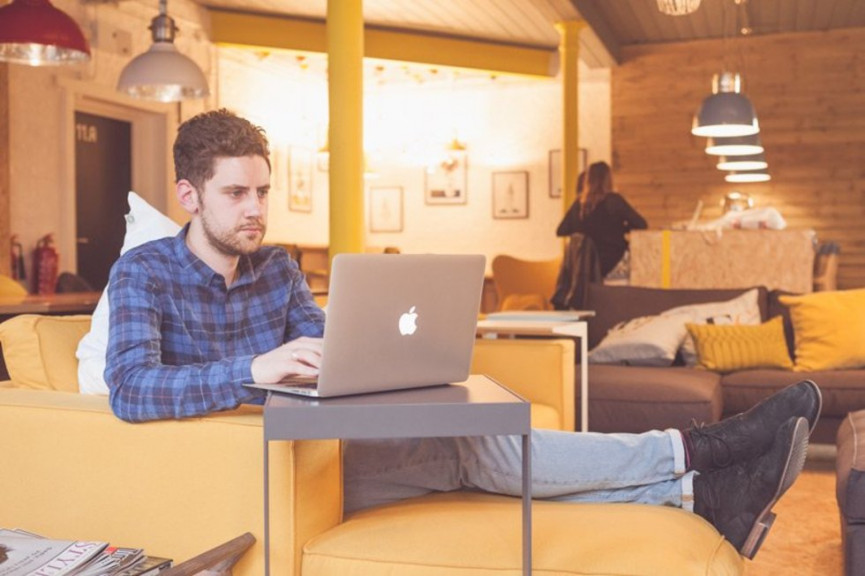 SL 28 at Net.works
Think community led cafe and you can't go far wrong when imagining this bizarrely named members-only coffee shop. Operating a pay-per-month scheme, customers effectively rent a workspace for a tenner, which entitles them to three coffees, Wi-Fi and ample networking opportunities.
78 Landor Road, London, SW9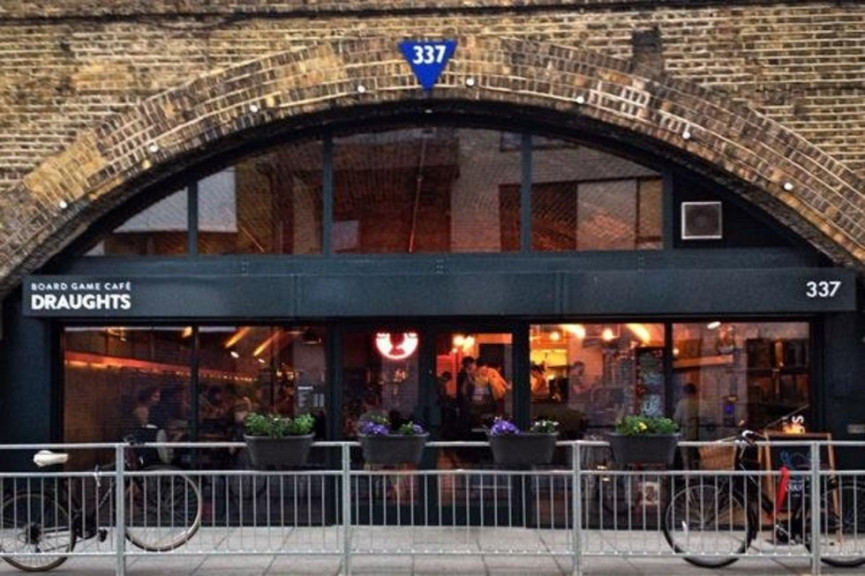 Draughts
Whether you're a Monopoly bully or a Carcassonne mega-fan, Draughts 'library' has pretty much every board game ever created. Keep your eyes peeled for theme nights, tournaments and design workshops.
337 Acton Mews, London E8 4EA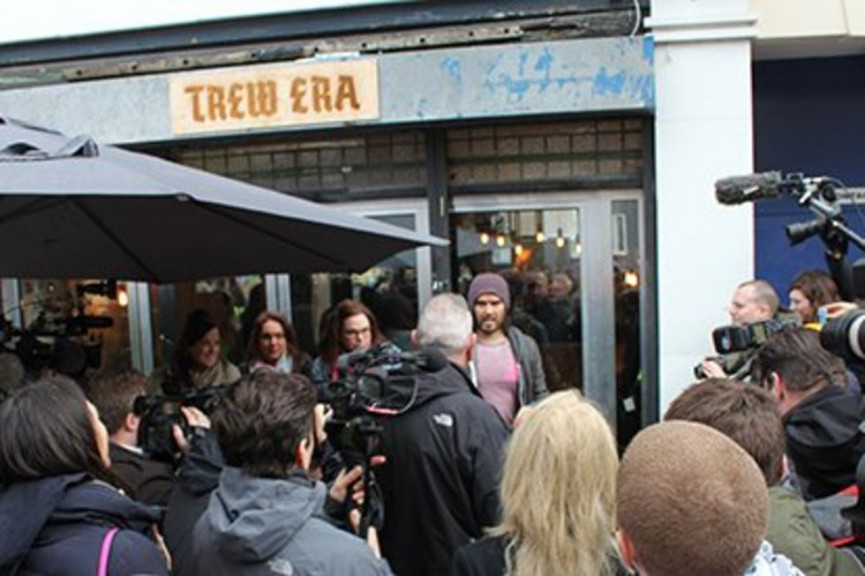 Trew Era Café
The Russell Brand-backed cafe on the New Era estate in Hoxton is a non profit-making social enterprise, hosting meditation mornings, spoken word and music nights and top-notch veggie fodder.
30 Whitmore Rd, London N1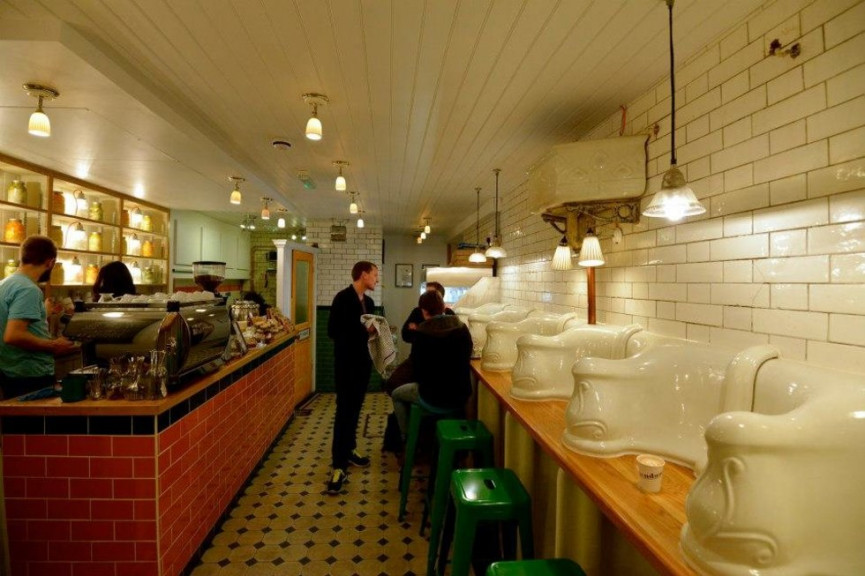 The Attendant
Housed in a former Victorian Gents, this is one cafe that really takes the piss… An incredibly unique space, the seating area is divided by the original porcelain urinals (which, thankfully, are no longer in use). A great place to spend a penny or two.
27A Foley St, London W1W 6DY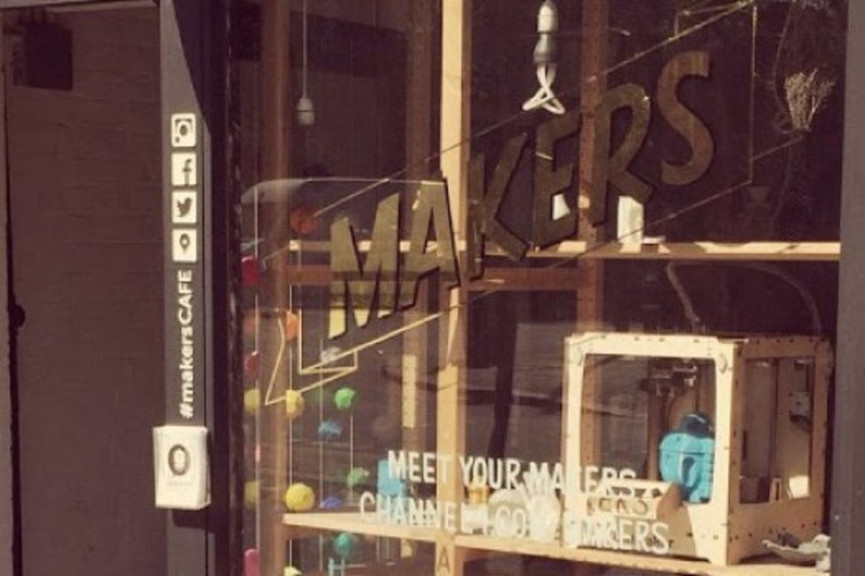 MakersCAFE
London's first 3D printing café is decked out with 3D lampshades and you can get in on the action too. Offering laser cutting and engraving, as well as 3D printing and scanning services, grab a coffee and request a three-dimensional object of your design.
1 Kingsland Rd, London E2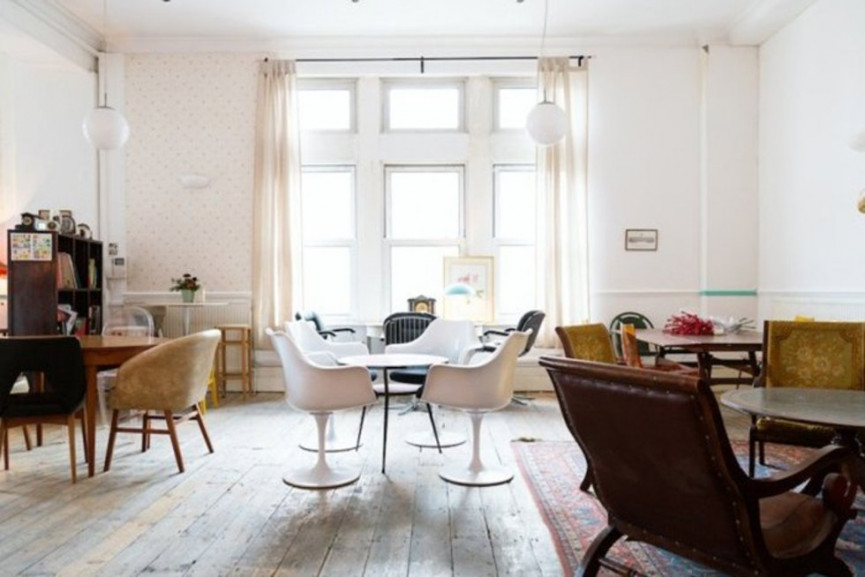 Ziferblat
Ziferblat means clock face in Russian and the name says it all: order a coffee, grab a seat and pay for your time. It couldn't be easier.
388 Old St, EC1V 9LT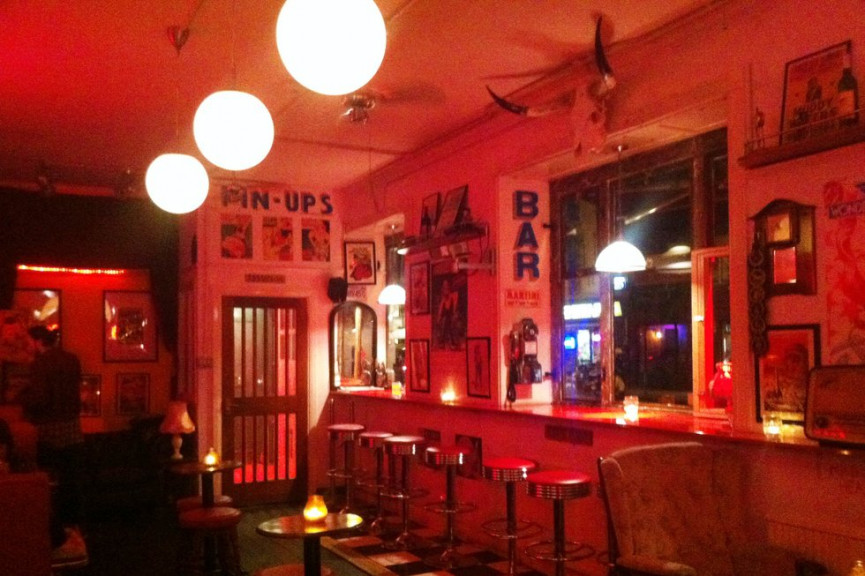 The Love Shake
If fifties-style milkshake is your thing, the Love Shake in Shoreditch is the ultimate US diner with booths, arcade machine and US license plates hanging from the walls. They've also got unlimited coffee refills.
5 Kingsland Rd, London E2 8AA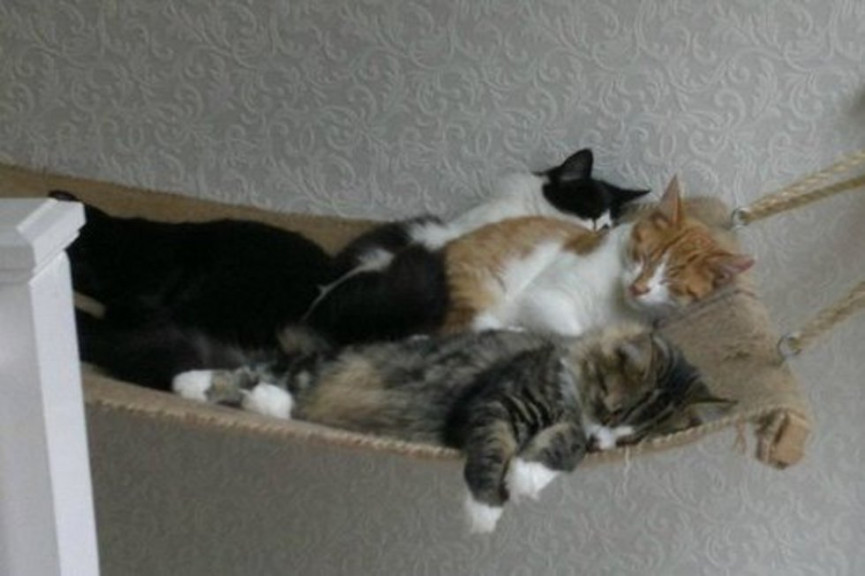 Lady Dinah's Cat Emporium
Here kitty, kitty… London's first cat cafe opened in Shoreditch in 2013 and the capital went crazy for it. The premise is simple – drink tea and snuggle pussies. You'll feel like a cat lady, just with an actual social life.
http://52-154 Bethnal Green Rd, E2 6DG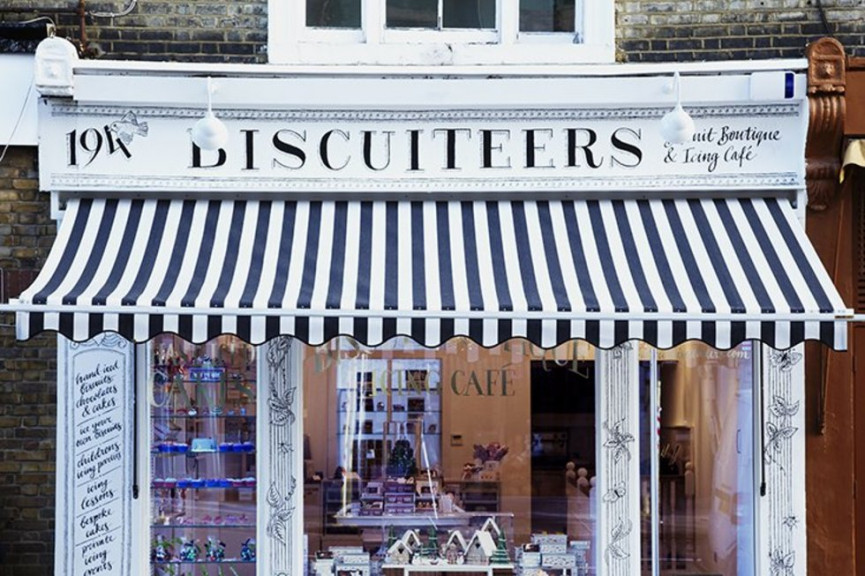 Biscuiteers
We all know us chaps love a good bake and this boutique and cafe mash up in Notting Hill is the perfect place to pick up some tips of the trade with icing classes and piping workshops. Did someone say Battenberg?
18 Stannary Street, SE11 4AA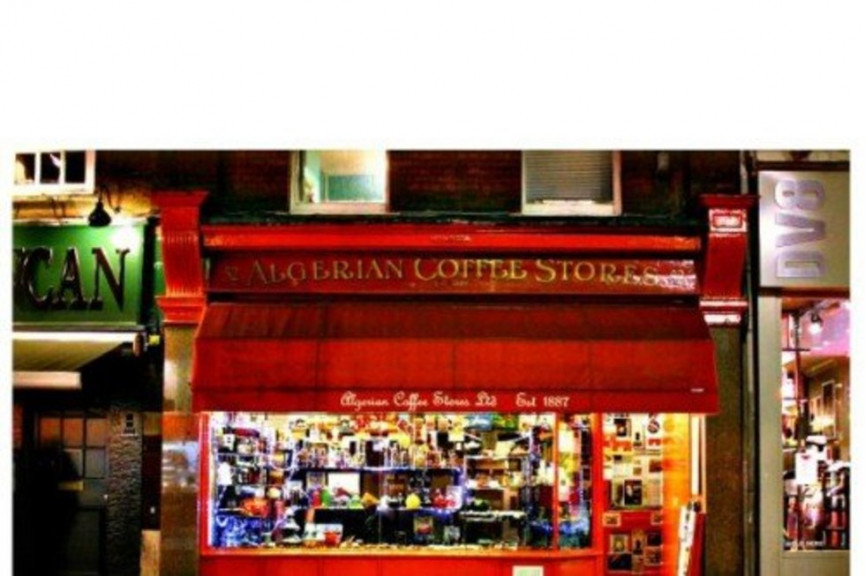 Algerian Coffee Stores
This eclectic little coffee house opened in 1887 and offers a choice of over 80 coffees and 120 teas from around the world lined up along the century-old little wooden shelves. It's a bit cramped and the menu offering 'take-away or standing only' says it all.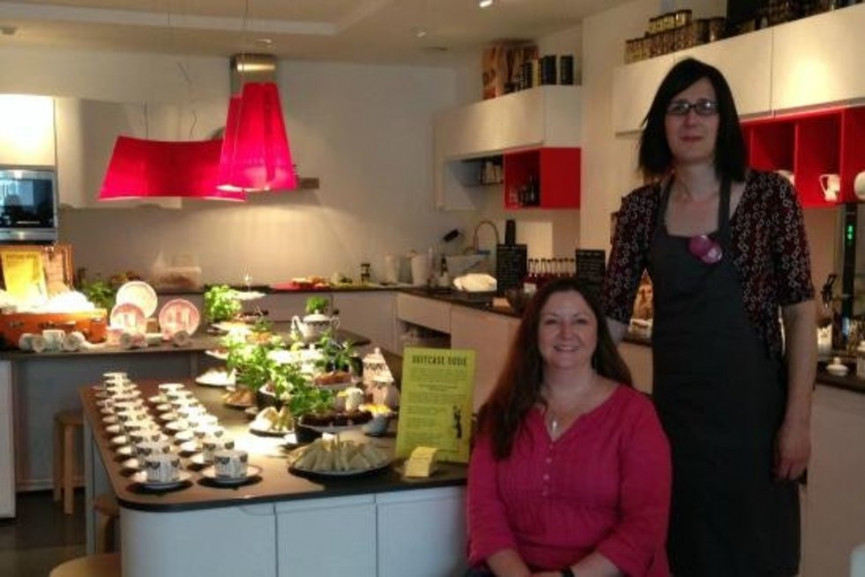 Coffee, Cake and Kisses
The guys behind CCK believe in free expression of genders, sexualities and relationships and celebrate all walks of life. Check out the 'perfect kiss' notice board where visitors can stick-up their ideal smooch.
54 Warren Street, W1T 5NN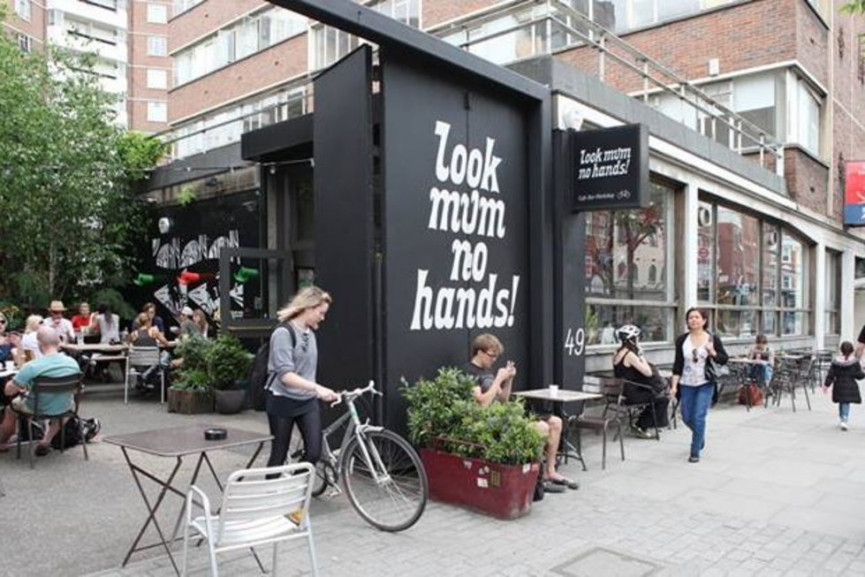 Look Mum No Hands!
Got a sweat on? Need somewhere to rest your saddle-addled arse? Part café, part workshop this cycle caff is the perfect place to play with your nuts, bolts and tyre pressure over a steaming cup of Joe.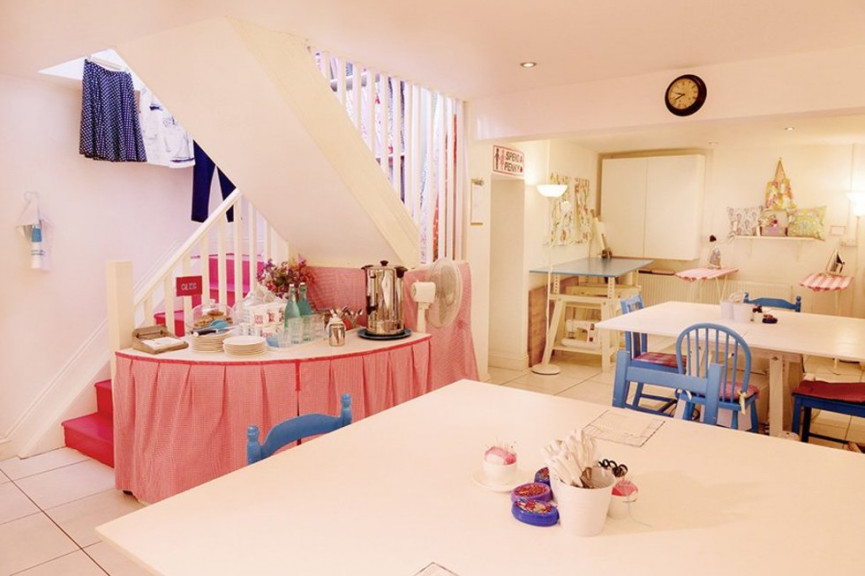 Sew Over It
You know that feeling when you drop a stitch and the Y-fronts you've been sewing for the last three weeks unfurl into a fuzzy mess of fabric? Sooth your sewing soul with a cup of coffee amongst overly keen craftspeople at this Clapham workshop and cafe. One to take the girlfriend to we imagine.
78 Landor Rd, SW9 9PH