ShortList is supported by you, our amazing readers. When you click through the links on our site and make a purchase we may earn a commission.
Learn more
London house prices are falling at a ridiculously fast rate – but is it a good thing?
Good news or bad news? If there's one thing Brits love talking about other than the weather, it's house prices.
We're obsessed with it, mainly because, to be fair, their inexorable rise in the past few decades has been truly staggering to watch (half a million for a one bed in Brixton, seriously?) and also because the constant escalation we've witnessed has very real impacts on both social mobility and the hopes of many young people's chances of ever buying their own home.
A lot of people have made a lot of money simply via the 'skill' of having enough spare cash to buy a house, waiting a few years (during which time they can charge exorbitant rent to cover any mortgage payments) and then selling it for more money, but perhaps those days are over.
Figures released by Nationwide show that prices declined by 0.2% month-on-month - the third fall in four months.
Looking annually, price growth slowed to 2.4%, from 2.6% in April.
Robert Gardner, the building society's chief economist, said: "There are few signs of an imminent change. Surveyors continue to report subdued levels of new buyer inquiries, while the supply of properties on the market remains more of a trickle than a torrent.
"Looking further ahead, much will depend on how broader economic conditions evolve, especially in the labour market, but also with respect to interest rates. Subdued economic activity and ongoing pressure on household budgets is likely to continue to exert a modest drag on housing market activity and house price growth this year, though borrowing costs are likely to remain low."
A previous survey from Acadata, published in March, showed that house prices in London were falling at the fastest rate since the 2008 global financial crisis.
House prices in the capital fell to an average of £593,396 in January, marking a yearly fall of 2.6% - the biggest 12-month drop since August 2009.
Starkly, London house prices fell 0.8% in January alone, accounting for almost a third of that yearly drop.
As ever, however, there was devil in the detail, with some boroughs performing markedly differently to others: Wansdworth has seen a 14.9% drop and Southwark a 12.2% drop, while Brent saw an 8.5% rise.
Things are also different outside London, with prices everywhere else, except the North East, still going up. In the South West prices rose 4.1% over the past year, and the North West 4.6%.
But, nonetheless, there's certainly an overall downward trend in the capital and South East which is dragging down the UK's nationwide numbers: so why is this happening, and what does it mean?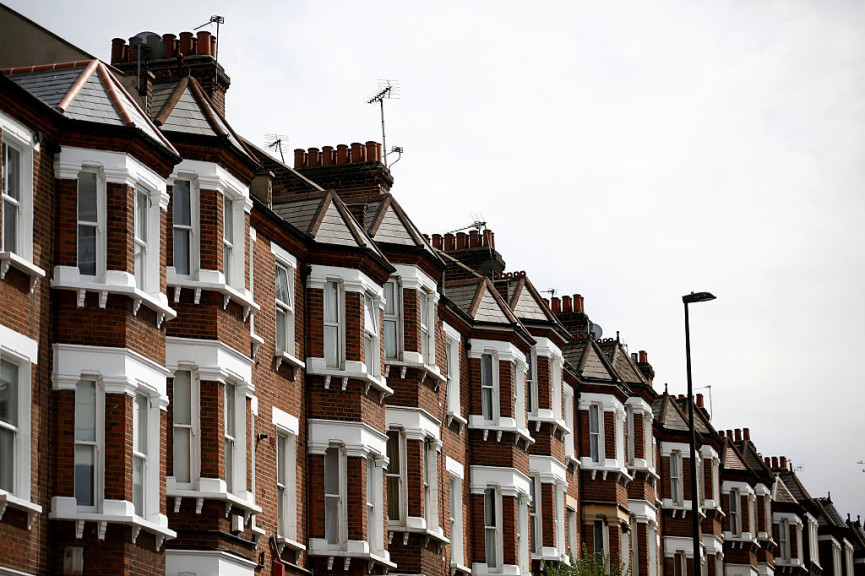 Well, we previously wrote how the main three factors were mortgage issues, Brexit and the fact that prices at the top of the market were too high - all of these remain true, alongside new factors, such as increased taxes on landlords and loan limits in Singapore and an interest rate rise from the Bank of England.
However, James Gubbins, a partner at Dauntons in Pimlico, believes that Brexit is the major issue at hand here.
"All markets tend to suffer when there is any doubt about and there is certainly doubt where Brexit is concerned," he told us.
"Buyers (and sellers to an extent) are standing by until they can see some discernible policy emerge in relation to Brexit and this has had the effect of reducing the activity within our markets.
" Many potential buyers from Europe, especially, are worried/concerned as to how their purchases (and residency) will be treated after Brexit and are apparently delaying any purchase decision until the position becomes clearer. Domestic buyers are equally concerned and some are equally cautious.
"There are other factors of course – the potential tax treatment of investment property to name just one but we are dealing with more concern around the Brexit issue than any other.
"I can't say why London is hit hardest. It usually is the first residential market to react to circumstances and the other areas tend to follow on later, it is also probably the most affected by foreign investment."
Of course, some people who have seen themselves priced out of the housing market may look at these figures and be pleased - after all, does this mean that houses could one day return to the realms of affordability?
Gubbins is sceptical.
"Is it good? For some it is but for others not so much," he said.
"In terms of assisting the housing crisis (if that's what you are moving towards), it won't touch the sides: that's a different issue altogether and needs a substantial change in general perspective for anything meaningful to occur, in my view."
(Image: Evelyn Paris)
Related Reviews and Shortlists