ShortList is supported by you, our amazing readers. When you click through the links on our site and make a purchase we may earn a commission.
Learn more
'I've Pet That Dog' is the wholesome website you need to brighten up your day
Forget Brexit and look at some lovely pooches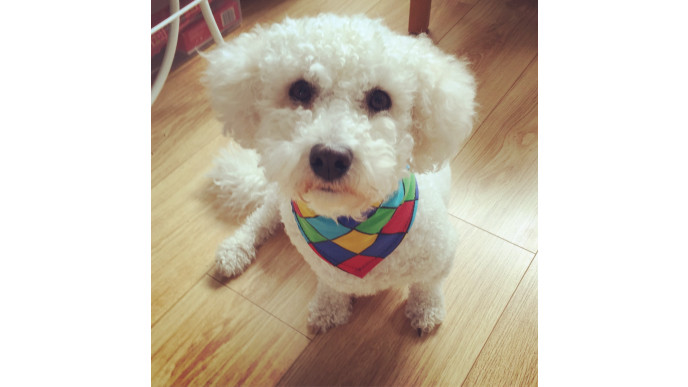 The world can frequently be a terrible place, full of conflict, war, death and Piers Morgan's opinions.
Sometimes things get so bad that you just feel like giving up, turning off the TV and internet, running away and going to live in a remote cave, away from humanity and Piers Morgan.
But before you turn your back on the world, allow us to present one piece of evidence for the defence. Something truly wholesome. Something undeniably good. Something positive: ivepetthatdog.com.
Click on that link and you are met with the proclamation:
MY NAME IS GIDEON.
I AM 10 YEARS OLD AND I LIKE PETTING DOGS.
THESE ARE PICTURES OF DOGS I HAVE PET.
And alongside that text? Well, it's a picture of Gideon with a dog he has pet. What follows is just as Ronseal as you'd expect. No tricks here. No sleight of hand. No broken promises. Just loads and loads of pictures of Gideon, who is 10, with awesome dogs.
As if your heart could take any more, some of them are dogs that need a home, and if you click on their photo you'll be taken to a shelter website where you can find out more information.
Gideon is very good at petting dogs - so far, he has racked up over 700, while his Twitter feed now has over 177,000 followers.
You can even watch some videos there:
Gideon's mum helps him run the page, but it was his idea.
He told Outside:
"When I was eight, every time I saw a dog, I needed to pet it. So I asked my mom, 'Can I post pictures of dogs online?' and she said, 'What do you mean?' And I said, 'I want to post pictures of dogs online.' I love dogs so much, I want them to have a little bit of fame."
That, readers, is what a hero looks like.
Gideon has one dog of his own - named Walter - while he also has two gerbils and two cats.
In his FAQs, he says that his favourite type of dog is the "Chihuahua. My friend started a Chihuahua fan club and I am in it."
Fantastic.
Cancel that downpayment on the cave, forget about everything else, and let Gideon cheer you up every morning.
P.S. The dog in the main image is my dog Bob. If you'd like to pet him Gideon, just give me a shout. Cheers!
Related Reviews and Shortlists