My headphones broke the other day, meaning that I had to travel to work yesterday without any music, which I think you'll agree is hands down the worst thing that can happen to a human. I had zero idea what to do – completely and utterly at a loss. So on my way home I went and bought some, and because I spent a worrying amount of money at the weekend, I felt I wouldn't go over ten quid – I just needed a cheap pair in the interim.
The pair I ended up getting were Not Very Good. But then: they were ten quid, so what could I expect? Well, it turns out I could expect actually good sound quality and a snug fit – all I had to do was buy a pair of Panasonic RP-HJE125E-W Ergo Fit In-Ear Headphones. What a foolish hippo of a man.
Somehow, the internet is abuzz with praise for these unassuming headphones, with over a staggering 25,000 5-star ratings on Amazon. For headphones that cost under ten quid. They're standard, no mic, no volume control, wired in-ear headphones, but everyone seems to love them all the same.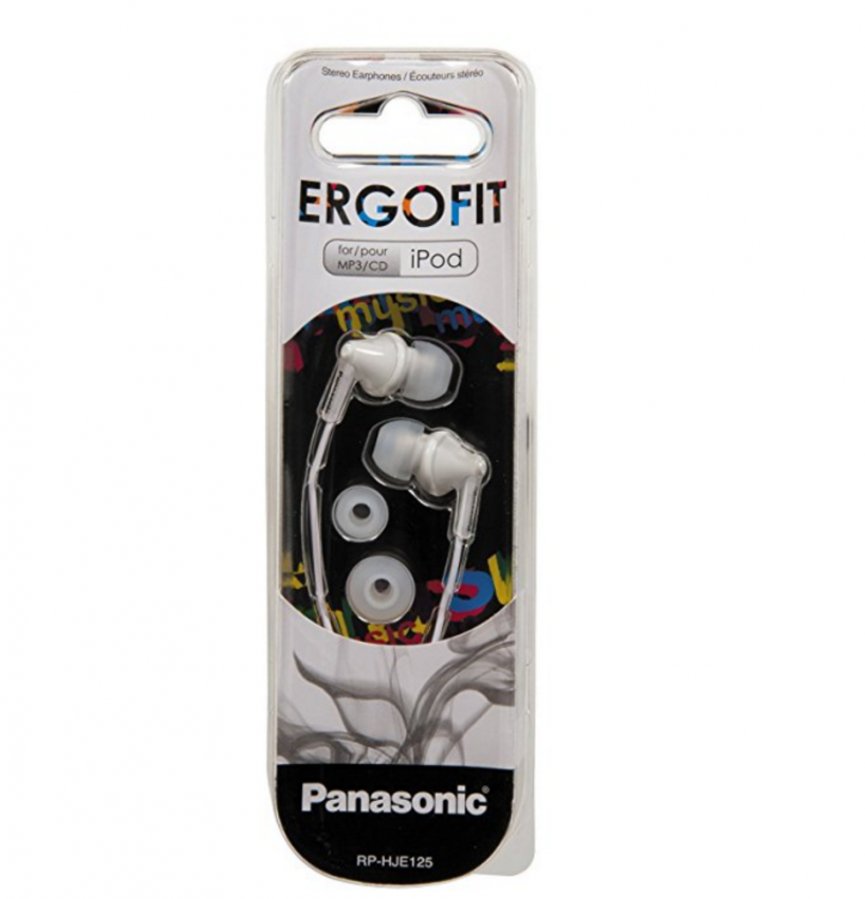 The craze seems to be buying numerous pairs just in case one breaks – which they do, don't they? Headphones always break. It's all a ploy from Big Headphone to get us to buy more: stick in a trip-switch so that one ear stops working after five months. Bullshit.
But yeah, these ones seem to be doing OK. According to Amazon reviewer "Mail Man":
"These are simply the best in ear phone i have had I now have enough spares so that if they stop making them i don't have to worry."
Or "Jonathan" says:
"Excellent product well worth the money, they do have a tendency to get tangled up but don't they all."
Correct, Jonny Boy, don't they all.
Of course, in amongst the praise you'll find the haters, like a one Mr. M. J. Sole (presumably he listens to garage on them), saying:
"The sound isn't too bad, but they stopped working after two months of light use."
But you know what, I'm on board with these, and will certainly be ordering some when the ones I bought yesterday break in a week or so, or I lose the stupid gummy plug on the end. Looking forward to another silent bus journey when that happens.
Anyway, if you fancy joining me, head on over to Amazon and grab a pair for the frankly stupendous price of £6.10.
(Image: iStock)