ShortList is supported by you, our amazing readers. When you click through the links on our site and make a purchase we may earn a commission.
Learn more
Indiana Jones TV show reportedly cancelled before it's even announced
The spin-off has been canned before we knew virtually anything about it.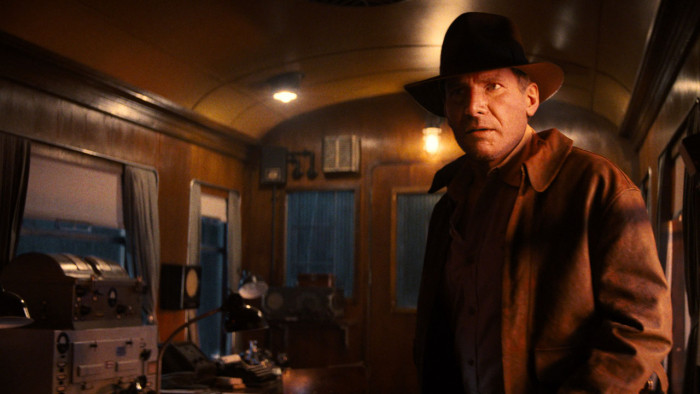 An Indiana Jones spin-off TV show in the works at LucasFilm, and bound for Disney Plus, has reportedly been cancelled.
Hollywood insider and film critic Jeff Sneider said the show had been canned during an episode of The Hot Mic show with John Rocha (as reported by ComicBook.com)
He claims the news is "from a good source" and says "I'm told that Ravenwood Indiana Jones series at LucasFilm is dead. And I'm told that Disney has told LucasFilm "you're only making Star Wars stuff from now on"."
"It didn't surprise me whatsoever," he says.
Some of you may be asking "what TV show?" Back in November 2022 it was reported an Indiana Jones spin-off show was in the works. The show would focus on Abner Ravenwood, Indie's mentor — not the Marion Ravenwood of Raiders of the Lost Ark, played by Karen Allen. Abner is her father.
Guess who started this original rumour. That's right, it was good old Jeff Sneider, once again chatting away on the The Hot Mic show.
However, if we give Sneider the benefit of the doubt, we kinda agree it is not surprising this show would get canned.
Disney confirmed Disney Plus lost subscribers for the first time in its Q1 2023 earnings report, 2.4 million of them. While its user base is now a still-healthy 161.8 million, the drop is in stark contrast to Netflix, which gained 7.66 million subs in the last quarter of 2022.
Disney Plus shows cancelled in 2023 include Willow, Big Shot, The Mighty Ducks: Game Changers and The Mysterious Benedict Society.
Thankfully, they won't be cancelling the $295 million Indiana Jones and the Dial of Destiny movie, due out on 30 June.
Main Image Credit: Disney / Lucasfilm
Related Reviews and Shortlists