ShortList is supported by you, our amazing readers. When you click through the links on our site and make a purchase we may earn a commission.
Learn more
Indiana Jones and the Dial of Destiny review round-up: what the critics say
This is what the critics are saying about the fifth and final Indiana Jones saga...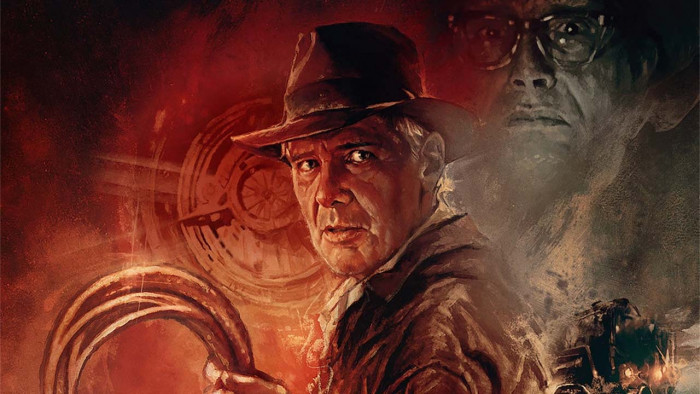 The final Indiana Jones movie, at least in its current incarnation, is The Dial of Destiny. And it has already been shown at the Cannes film festival, more than a month ahead of its official cinema release.
We now have big-name critic reviews, not just the gang of suspiciously glowing Twitter write-ups we've seen for The Flash to date. So is Indiana Jones and the Dial of Destiny any good?
Reports are mixed in a true sense. While you're not going to see many 5-star reviews for Dial of Destiny, there are 4-star, 3-star and 2-star reviews from professional critics whose opinions we tend to value. Here's a quick summary.
---
Image Credit: Disney / Lucasfilm
The hits
The good news: just about everyone agrees Indiana Jones and the Dial of Destiny is a better film than 2008's Indiana Jones and the Kingdom of the Crystal Skull.
Our most positive take comes from the institution of film reviews, Empire. "Does it work, though — in a way that Crystal Skull's climax didn't? Sort of!" writes John Nugent.
"It depends if you are willing to go with it… if you join him for the ride, a fitting goodbye to cinema's favourite grave-robber." While that may sound lukewarm, Empire gave Dial of Destiny a more-than-solid four stars.
The misses
The Times's Kevin Maher makes some similar observations but comes out with the opposite conclusion, giving the Dial of Destiny just 2/5.
"The good news is that it's not as poor as Indiana Jones and the Kingdom of the Crystal Skull. The bad news is that it's not much better," says Maher. He clearly wasn't willing to go with it, as Empire's Nugent was.
The Daily Telegraph's Robbie Collin was also pretty scathing about Dial of Destiny, also awarding it just two stars.
"A counterfeit of priceless treasure: the shape and the gleam of it might be superficially convincing for a bit, but the shabbier craftsmanship gets all the more glaring the longer you look," he wrote. That might sting if director James Mangold ever reads the review, given you can't really argue his previous films, including Ford vs Ferrari and Logan, are poorly crafted.
And the maybes
For many of us, though, the middling reviews may best represent the experience we're going to get. With expectations already lowered by Crystal Skull, were any of us predicting a masterpiece?
The Independent's Geoffrey Macnab says it's "a film that feels like a mishmash of elements from the older movies," which is more of what we expected.
The London Evening Standard's review also seems to nail down what you should expect from the feel of the film's action scenes.
"When I say madcap ride, I am not kidding. Indiana Jones spends a lot of his time leaping either on or off a train, a boat, a horse, a tuk-tuk or a Fiat 500. There is no form of transport that he doesn't fight on or chase Nazis with," writes Jo-Ann Titmarsh in her 3-star review.
Enter the cinema relaxed and expecting some light 3-star fun and it sounds like you won't come away too disappointed. Heck, maybe a quick run through Crystal Skull won't hurt to re-frame the new movie.
Indiana Jones and the Dial of Destiny is due in cinemas from 30 June, and had a production budget of just a shade under $300 million.
Related Reviews and Shortlists