ShortList is now ad free and supported by you, the users. When you buy through the links on our site we may earn a commission.
Learn more
Investigation: Are KP "Hula Hoops" exactly the same product as Aldi brand "Hoops"?
Vitally important info within Something pretty scandalous has happened, and I'm not sure how I feel about it. A lovely Gloucestershire man called Graeme Clapp was doing what he does best, and buying some Aldi own-brand Hoops, but a heart-muscle-tearing shock was around the corner. When he got home, hands vibrating with giddy excitement as they opened the giant multipack, saliva jets spraying with the chaotic force of a hundred loose fire hoses, he noticed something.
Something FUCKING MAD.
The Aldi pack was full of official, 100%, authentic no-take-backs Hula Hoops.
So obviously he called 999 and asked for The Sun newspaper and told them. He said:
"I was amazed it was stuffed full of branded original Hula Hoops.
"I immediately called out to my wife and asked jokingly, 'Have you put Hula Hoops in the Aldi Snackrite multipack?' 'No' she replied. 'They must have left the factory that way'.
"On the packaging the recipe and nutritional information on the back of the KP version is virtually identical to the Snackrite equivalent.
"I found the whole thing very amusing, I would bet they are the same product in different packets."
What, man. What on earth. Was it a miracle? A one-off event never to be repeated? Well, when you factor in that it happened the other way around back in 2015: 
Then it becomes obvious: they're the same dang thing.
A multipack of seven KP Hula Hoops, each bag weighing 24g, is £1.60; but a multipack of TEN Aldi Hoops, weighing TWENTY FIVE GRAMS each, is NINETY NINE PEE. You know where to go to get your Hula Hoops fix, basically – head to Aldi for way more ring for your fling.
So what have KP said about the debacle, the shameful deception? Well, they told The Sun:
"This looks like an unfortunate error at the packaging stage which we are investigating.
"KP Snacks does make products for Aldi at the same site as its own Hula Hoops brand, although the products are made on different lines and to different formulations."
Yeah right, KP – Aldi Hoops is Hula Hoops, Aldi Hoops is Hula Hoops, ALDI HOOPS IS HULA HOOPS, ALDI HOOPS IS HULA HOOPS. Latest
Food And Drink
The best craft beers 2020: 11 brilliant brews to try
Food And Drink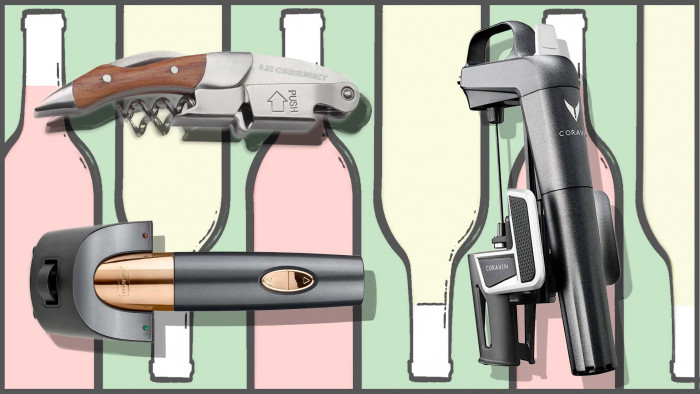 Best corkscrews: ultimate wine openers revealed
Related Reviews and Shortlists