ShortList is supported by you, our amazing readers. When you click through the links on our site and make a purchase we may earn a commission.
Learn more
How to watch the Marvel movies in order: the definitive MCU timeline
Understand the MCU timeline and find out where WandaVision sits.
With the world waiting for Phase 4 of Marvel's grand plan to kick in, there's never been a better time to watch Phase 1-3 all over again. But, how to watch the Marvel movies in order, we hear you cry? Well, it's not always as simple as watching them in the order they came out on the big screen as there is a lot of timey wimey stuff to consider.
UPDATE: Where does WandaVision sit in the MCU timeline? Well, now we know and have added it into the list below. The Disney Plus show is said to be around three weeks after the blip in Endgame where those who disappeared came back five years after disappearing. Given that Spider-Man Far From Home is set eight months after the blip, this means that WandaVision is set (just) before the events of that movie.
That's because there's now a decade-long buildup of several hundred hours of material, that consists of more than 20 movies, an extraordinarily massive cast - remember to vote for the best Avengers characters - and a whole host of TV shows and shorts.
Don't let that put you off, though, as we wait for the delayed Black Widow, it's a perfect time to either rewatch everything that came before, whether you have seen it all or are coming to Marvel's Cinematic Universe fresh.
We'll admit that if you went into Avengers: Infinity War / Endgame knowing nothing at all, they'd probably still be fun movies due to the bright colours, loud noises and good-looking actors saying funny one-liners, but to get the most out of it, you need to know your Marvel Cinematic Onions.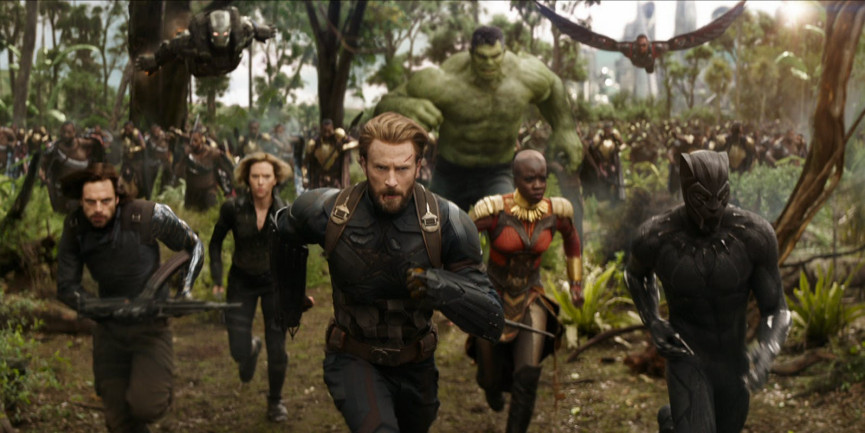 Related Reviews and Shortlists