ShortList is now ad free and supported by you, the users. When you buy through the links on our site we may earn a commission.
Learn more
We don't often endorse inanimate objects that make us cry profusely but burgers are quite simply nothing without a side of onion rings.
We're frankly sick to death of those frozen, slimy ones so we spoke to Tom Byng from Byron, aka best burger restaurant ever, who gave us some top tips on how to make your own.
The secret is to make sure you heat the vegetable oil to the right temperature, otherwise you'll end up with a soggy mess!
Makes 4 portions
4 large white Spanish onions
For the coating:
2kg plain flour
500g polenta
Salt and pepper to taste
For the batter:
1ml lager
450g plain flour
20g Cajun spices
Salt and pepper to taste
For the oil
3 litres vegetable oil
Heat the oil in a domestic fryer or cast iron saucepan until it reaches 180 degrees C. Use a thermometer to check it's hot enough as hot oil is essential to guaranteeing a crispy ring
Slice the onions into 1cm rings – keep the large outer ones and discard the rest.
To make the coating, thoroughly mix the flour, polenta and together in a bowl and season accordingly.
Now make the batter. Pour the beer into a large stainless steel mixing bowl. Gently add half the flour and mix thoroughly with a whisk. Then add the rest of the flour, cajun spices, salt and pepper and whisk thoroughly again until the mixture is smooth with no lumps.
Gently turn each ring in the flour/polenta coating and shake off any excess. Then dip into the batter and plop one by one carefully and slowly into the hot oil. Beware spitting oil!
Fry the rings for approximately 3 mins until crisp. Remove, shake off the excess oil and place in bowl with some kitchen towel. Transfer to 4 bowls or plates. Enjoy as they are or dip into barbeque sauce or aioli.
Latest
Food And Drink
The 25 best gins: from Hendricks to Monkey 47
Food And Drink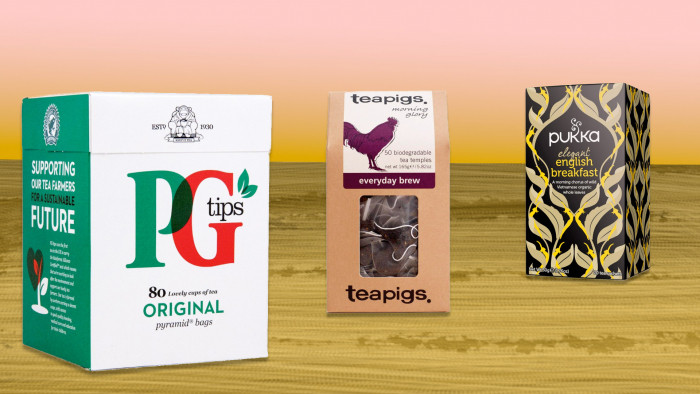 The best tea bags revealed: 10 brilliant brews
Related Reviews and Shortlists