ShortList is supported by you, our amazing readers. When you click through the links on our site and make a purchase we may earn a commission.
Learn more
Chris Evans back as Captain America? He hasn't ruled it out
Never say never, says the Captain America star...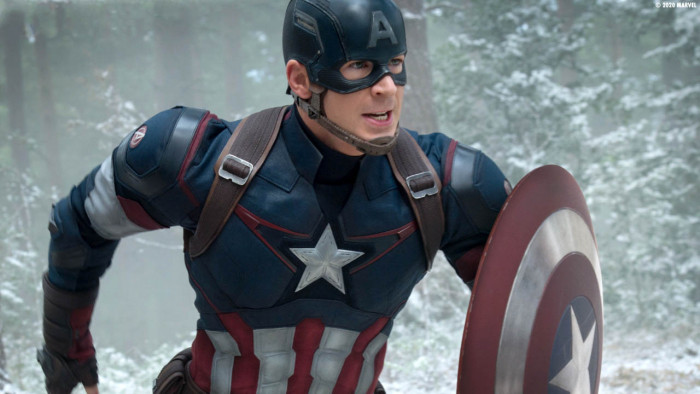 Captain America star Chris Evans has said he has not ruled out returning to Marvel for another shot at the superhero life.
In an exclusive interview with GQ, when asked if he'd consider return to the MCU, Evans said "Yeah, maybe.. I'll never say never, just because it was such a wonderful experience. But I'm also very precious with it. It's something that I am very proud of."
2019's Avengers: Endgame was Evans's final MCU appearance. After bowing out in style, the role has been adopted by Anthony Mackie's Falcon, a torch-passing that also happened in the Marvel comics.
However, since the high point of the Avengers coda, none of the "newer" properties in the MCU have captured the public imagination, or box office big bucks, in the same way as Marvel big-hitters like the Captain America movies.
This is in part what has led to some clamouring for the return of previous MCU stars. But it sound like that is precisely what Evans wants to avoid.
"I wouldn't want the black eye if it felt like a cash grab or if it didn't live up to expectations, or if it just felt like it wasn't connected to that original thing. So, no time soon," says Evans.
He's not working a great deal at the moment, in the movie industry at least. "I haven't worked all year and I don't plan to, which has been lovely," Evans told GQ.
Since Endgame, Evans has starred in a few big-hitters. These include an excellent sleazy turn in Knives Out and a starring role in The Gray Man, Netflix's fifth most popular movie to date.
He plans to work less in future, if anything, though. "I could just make furniture for nobody and be happy," says Evans. "I'd like to just smoke a joint, put on some music, and like, get into pottery."
If only we could all afford to take such an approach to life, eh?
Chris Evan's next notable movie roles are the David Yates directed Pain Hustlers, which is due in cinemas on October 20, and will come to Netflix a week Later. And Red One, a Christmas flick in which he plays alongside Dwayne Johnson.
Red One is an Amazon Studios film, reportedly due out in time for the Christmas. And yet we've heard very little about it to date. Red One is directed by Jake Kansan, director of both recent Jumanji movies starring Dwayne Johnson,
Like the sound of that? Check out our shortlist of the best alternative Christmas movies. And don't forget to vote for Captain America if you think he is the best Avengers characters of all time...
Related Reviews and Shortlists