ShortList is supported by you, our amazing readers. When you click through the links on our site and make a purchase we may earn a commission.
Learn more
Cancelled cult Netflix show Warrior Nun is back - but not as you expect
The fan-led campaign has been a success as Warrior Nun is to return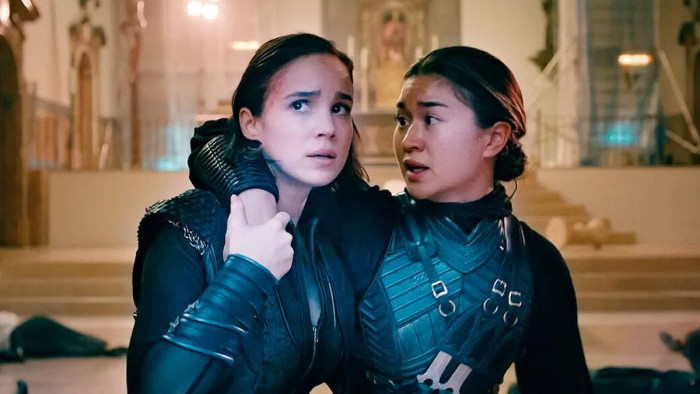 Miracles can happen, folks. After a prolonged and passionate fan outcry, the return of Warrior Nun has been confirmed.
Warrior Nun was cancelled after two Netflix seasons, back in 2022, but showrunner Simon Barry has announced it is to come back.
"Warrior Nun will return and is going to be more EPIC than you could imagine," Barry wrote on Twitter.
Today I'm happy to officially report that because of your combined voices, passion and amazing efforts - #WarriorNun will return and is going to be more EPIC than you could imagine. More details to come! SOON! Thank-you!! #SaveWarriorNun#WarriorNunSavedpic.twitter.com/yuTbRR2L3q
— Simon Barry - legacy blue check (@SimonDavisBarry) June 28, 2023
However, Digital Spy has confirmed the show will not return to Netflix.
This is for the best for everyone involved — we'd never hear the end of fan campaigns if terminally online folks discover complaining for long enough will get their shows re-commissioned.
But who could be taking on Warrior Nun? Netflix has actually had the best form for picking up cancelled shows, having adopted Designated Survivor, Arrested Development, Lucifer and others.

However, we are in a different age of Netflix these days. Amazon Prime Video is the obvious candidate to point to first. According to Variety, Amazon's content spend rocketed by 28% in 2022, to $16.6 billion. And we doubt Warrior Nun season 3 is going to be anywhere near as expensive as the $450 million The Lord of the Rings: The Rings of Power.
The "save Warrior Nun" campaign has raged on ever since the show was cancelled at the tail end of 2022, and saw the fans buy billboard space nearby the Netflix offices in Los Angeles back in January.
But the numbers, as far as we can tell, don't lie. The second season of Warrior Nun had a weak launch in November 2022. It reached number six in Netflix's most watched English language TV shows that week, with 26.2 million hours viewed, according to Netflix stat portal Tudum.
The following week 1899 opened with 79.2 million hours viewed. And even that wasn't enough to avoid it being cancelled too. Wednesday would show us what a true smash hit on Netflix looks like just a couple of weeks later, opening with a 341 million-hours-viewed week.
Warrior Nun only spent three weeks on Netflix's top 10 TV chart.

Was it give a fair chance, though? Warrior Nun was released the same week as The Crown season 5, which consumed all the oxygen available. And Simon Barry claimed at the time the show had "$0 spent on promotion."
Thanks to everyone around the world for an amazing first week! #WarriorNun has been the #3 global show on @netflix with $0 spent on promotion. (Hopefully those savings are factored into the renewal decision) It's because of YOU that we are trending and I am truly grateful.S. pic.twitter.com/NwQlTIYQeB
— Simon Barry - legacy blue check (@SimonDavisBarry) November 17, 2022
Let's hope Warrior Nun gets a fairer shake next time around.
These are the best cancelled Netflix shows of all time.
Related Reviews and Shortlists