ShortList is supported by you, our amazing readers. When you click through the links on our site and make a purchase we may earn a commission.
Learn more
A new version of a historic genre is taking hold and it's a world away from smoke-filled rooms and stuffy suits. From old school jazz jams to DJ sets, here's Mr Hyde's pick of where to see a new kind of jazz in the capital.
1. Best For… Getting Sweaty Steam Down at Buster Mantis, SE8
We hear your groans, buddy, and we get it. The last time you went to an Improv Night you ended up listening to three Oxbridge students – Ollie, Ollie and Olly – recite nursery rhymes through a straw. But this is different: the improv at this weekly staple in Deptford is pure jazz, and the best kind – the performances are full of raw power. You can get big names from the circuit like Kamasi Washington, Nubya Garcia and Ezra Collective on stage, but it's less of a gig format than a huge celebration. You don't need to be a veteran crate digger to enjoy it, either: there's a sweaty-as-hell energy in the room that'll have you hooked.
---
Get more great Going Out content and sign up for Mr Hyde's weekly email
---
2. Best For… An Open-Mic Vibe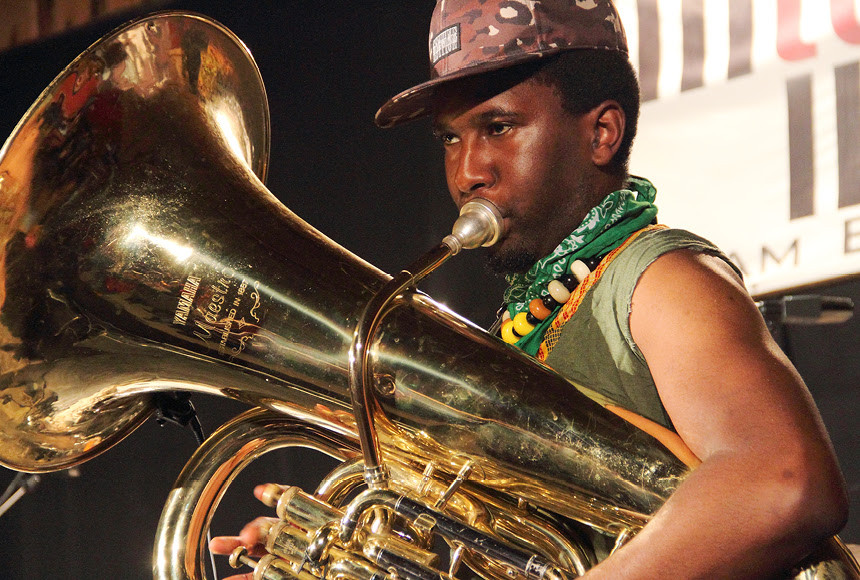 Song names like Theon Cross' Brockley or Moses Boyd's Rye Lane Shuffle show how much this movement owes to places south of the river, but there are things happening all over the city. And what about all those north-of-the-river jazz fans, you say? Clambering to the top of the Alexandra Palace TV Transmitter to play a wistful sax solo while a cloud forms into the shape of Bleeding Gums Murphy behind them? Well Portrait Jazz is a brand new night that takes place north of the Thames… (just about, it's in Limehouse). It's a jam session where the house band plays a classic album from start to finish at each edition, then opens the stage to any bozo who thinks they can cut the mustard over some hard bop tunes. Which means you, fella. That trombone ain't gonna play itself.
3. Best for… Loads Of Variety Good Evening at Cable Café Bar, SW9
Remember J.K. Simmons' character in Whiplash? Today's jazz boom owes a lot to a bunch of people who are a bit like him – minus the threat of kneecapping a teenager for forgetting to tune their clarinet. Gary Crosby and Janine Irons behind weekly Southbank Centre jam session Tomorrow's Warriors are two such mentors, Tom Sankey from Good Evening Arts is another. He's the driving force behind Cable Café Bar's classic jazz night in Oval every Tuesday, where the shaking sounds span from bebop jazz piano to soulful tenor sax. It's usually rammed, and always free.
4. Best For… Cutting-Edge Sounds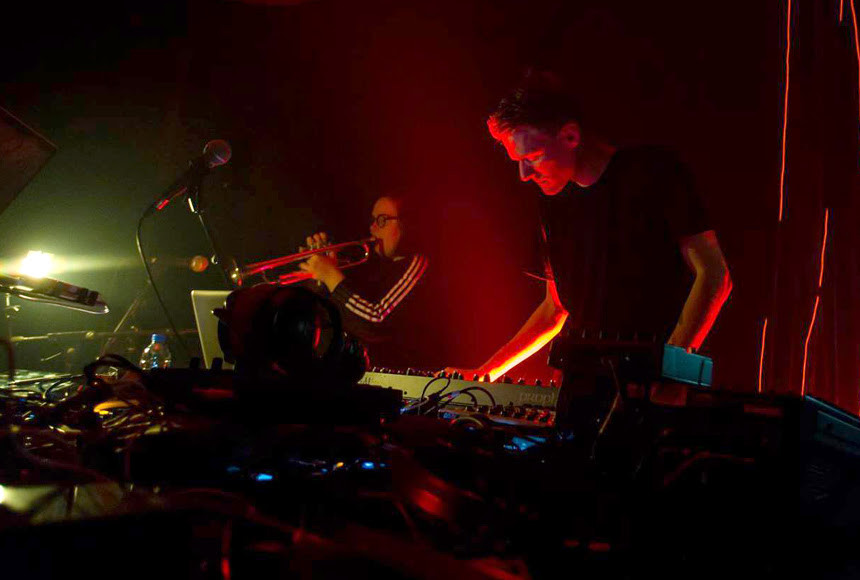 Counterpoint at Tate Late, SE1
Let he who is without an IPA be the first to get a round in while watching experimental sounds in the Tate Modern's Terrace Bar. This improv jam is put on by Worldwide FM host and music journalist Emma Warren, who books her acts to do play using their record collections rather than instruments – expect to see artists like trumpeter Emma Jean-Thackray behind the decks and lots of experimentation with unreleased music, drum pads, live singers and more. There's also a visual element, celebrating art connected to the jazz renaissance like this doozy of a poster from Sydney-based designer Kimberley Croft, which appeared back in the summer.
5. Best For… Old-School Class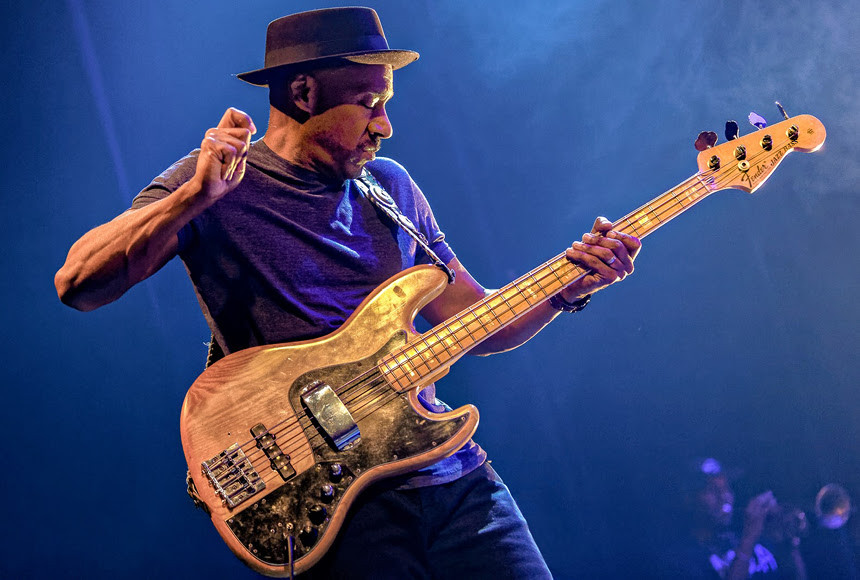 Ronnie Scott's Late Late Show, W1
Many a Londoner has walked past Ronnie Scott's on an evening and solemnly vowed that they really must get round to going some time. Well, now's the moment to make it happen. The Late Late show runs from Monday–Saturday following the main act and comes in at a very reasonable price – £10 in advance, or 12 boys on the door. They have been known to host jazz celebrities like Marcus Miller and Christian Scott, and it's undeniably the more traditional of the current crop of jazz jams. A reliable choice with a killer cocktails 'n' table service vibe that indulges any urge you might have for a more old-school experience.
This content was first published in Mr Hyde's free weekly Going Out newsletter. Sign up now for more.

(Images: Getty)
Related Reviews and Shortlists