ShortList is supported by you, our amazing readers. When you click through the links on our site and make a purchase we may earn a commission.
Learn more
A new James Bond front runner has emerged: enter Aaron Taylor-Johnson
Someone's been spied in meetings with 007 producers.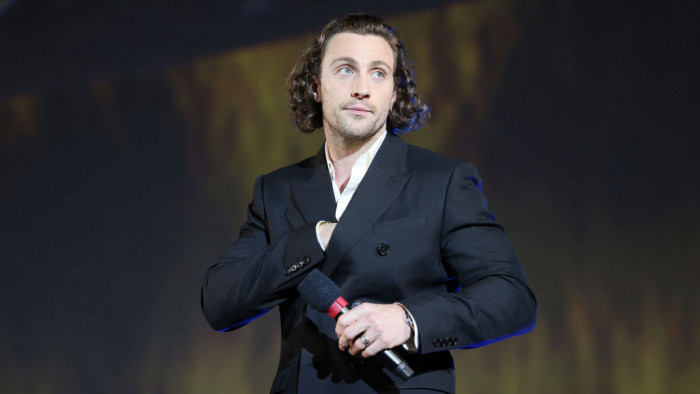 The world has been told that the reveal of a new James Bond is some way off but one name has cropped up a few times recently that makes us think that the producers of 007 are ready to make a decision about who will be their (slightly) younger, rebooted Bond.
That name: Aaron Taylor Johnson. While all the focus has been on the likes of Henry Cavill and Idris Elba taking over the James Bond role, back in November we learned that Aaron Taylor-Johnson was in talks for the role (although this was never made official) and he would be a great fit for the more youthful 30-something Bond.
Now, this has been backed by a new report by Puck News (picked up by AV Club) which reckons that the talks did indeed take place - and they went very well indeed.
Taylor Johnson is a great actor who is no stranger to blockbuster movies. He's had a penchant for superhero flicks, starring in the likes of Kick-Ass and Avengers: Age Of Ultron. And this superhero bent is set to continue, with him starring in Sony Pictures' Spider-Man spin-off, Kraven The Hunter.
More recently he starred with Brad Pitt in Bullet Train where he was the most interesting character in the action movie. But does he have the smarts to be James Bond?
Bond, re-booted
Age wise, he is perfect. At just 32 he would be a great age for a younger Bond and a full six years younger than Daniel Craig was when he took on the role. Age is one of the biggest concerns for Bond, given how long the tenure is for playing the character. Craig lasted 15 years in the role and we're sure Eon Productions would want something similar with its new actor.
The new James Bond movie will be something of a reboot for the character. While we may not get an origin story again, we are set to see a spy in his early years, learning his trade and quite possibly a new set of actors to take the place of M, Q, Miss Moneypenny and others.
That's not to say familiar faces won't return. When Craig took over, Dame Judy Dench did continue in the role as M. And we could see this happening again with someone from the Craig era, despite the continuity issues this throws up.
What do you think? Would you want to see Aaron Taylor-Johnson in as Bond? Head to our new James Bond list to get voting.
Main image Credit: Jacopo M. Raule / Getty Images
Related Reviews and Shortlists