ShortList is supported by you, our amazing readers. When you click through the links on our site and make a purchase we may earn a commission.
Learn more
"He reached over and grabbed my crotch": A male model on the dark side of fashion
The dark dimension of high-fashion We were shooting all day on a rooftop in New York. It was sweltering and keeping my eyes open for hours in the direct sun was increasingly painful. So when the photographer suggested drinks down the road with the stylist, make-up artist and their assistants to celebrate finishing, it felt like a welcome antidote.
With every margarita drunk, another team member made their excuses and left. After two hours, it was just me and the photographer. I was drunk, but content. As conversation meandered, he began to argue that vulnerability and sexual openness were key to a successful modelling career. This was swiftly followed by the admission that he had been looking at the outline of my penis through my boxers between shots while I got changed. I felt deeply uncomfortable. He then reached over and grabbed my crotch, saying, "You got a big package, man", in a pseudo-bro tone. (I don't, it's pretty average.) There was almost no time to react and redirect his hand. I felt this was my cue to leave.
Being a relatively successful male model for the past five years has revealed a hushed side to the glamour (of which there is little in modelling) that until recently has been rarely spoken about outside the industry. While I am grateful for the perks: the travel, the friendships and the financial security modelling has afforded me, it has also revealed to me a world of sexual inappropriateness and toxic male behaviour. That moment in New York was far from an isolated occurrence.
Not just women
It was a two-day shoot in Paris for a well-respected fashion magazine. The stylist was a terrifying figure; he was large, looming, surly. I immediately took a dislike to him, as did the rest of the team.
He had what you might call a "hands-on" approach. He'd pull me between his legs with my crotch unnecessarily close to his face while he adjusted the leather belt around my waist. This happened multiple times. Then there was the deep tucking-in of my shirt, which was obviously a ploy to brush my genitals with his hand.
As a 20-year-old with little knowledge of what constitutes normal behaviour in these situations, and being aware that this shoot "needed to go well" because it could be on the cover, I kept my disgruntled self quiet.
At this point I should say that I don't mean to suggest that the sexual exploitation of models is perpetrated solely by and against men. While a lot of attention has understandably been focused on the predatory males of the industry – the previously iconic fashion photographers Bruce Weber, Mario Testino and Terry Richardson the highest profile names among them – the issue isn't limited to one gender. I have heard of male models sleeping with female casting directors, having been tipped off that it would get them a big show, and there are numerous stories involving female buyers groping the young boys that are paraded in front of them. Forget gender: power is the only consistent factor at play here.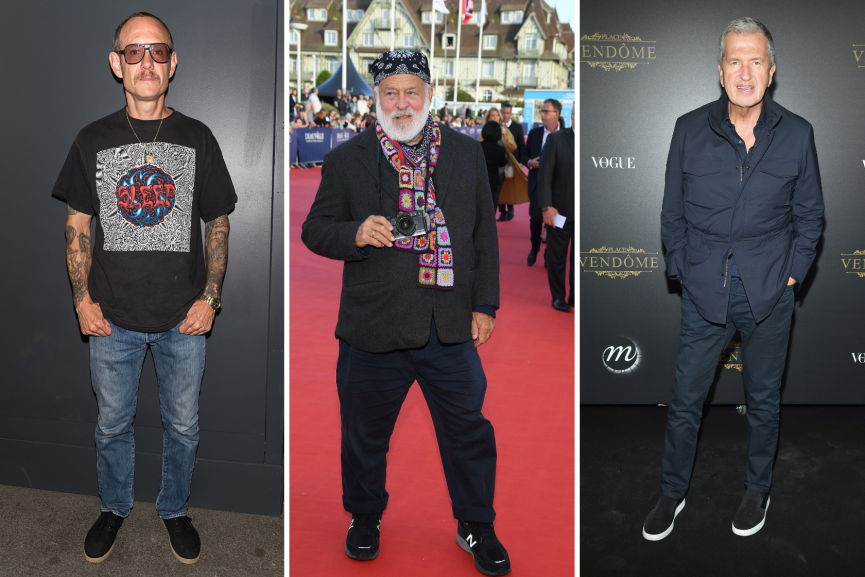 I remember asking a female model about this. She responded: "Now you know how we feel." And it's true: for a huge number of women, my (somewhat tame) isolated encounters represent their daily experiences of sexism.
So why isn't the harassment suffered by male models at the wandering hands of employers more widely discussed? Why haven't the men themselves – models like me – done anything to stop it? Partly for the same reason that women have historically suffered in silence: because speaking up can cost you your job, your reputation, your entire livelihood. But also, in the case of male modelling, for another reason: these are young men, thrust into a competitive world that demands that they look like alpha males yet be subservient.
Here's the truth: in addition to instances of sexual misconduct, the modelling industry is a minefield of flawed masculinity. To the casual observer, Fashion Week is a biannual clothing-clique gathering across the world to show the latest designs from the biggest names. For male models, it's something closer to a reality- TV game-show: thousands of young lads in a city, competing for a bit of quick cash and a slither of fame. And because of this, what morphs out of it is endless displays of machismo.
"Young men are thrust into a world that demands they look like alpha males yet be subservient"
There's the multifarious 'bro' handshakes, which cause confusion when you're greeting the 100th acquaintance of the day and each one has their unique take (is it the fist pump, the 'slap-spud', just the slap, just a handshake, a hug even?). There's the still-inebriated douches shouting pre-show about girls they've shagged, drugs they've consumed and how little they've slept. There's the boasting about the number of shows walked. There's the fights on drunken nights out (despite how much models have to lose if we get a smack to the face). There's the fitness dudes doing press-ups backstage. It has the tendency, in other words, to descend into it one big dick-swinging contest.
Model behaviour
The devastating irony, of course, is that male models are revered as representing the perfect masculine aesthetic while displaying some of the worst masculine character traits. And at the same time, we are ridiculed by society because the job – being the object of your gaze – is seen to undermine traditional masculinity. Throughout history, men have rarely been the ones being sexualised – something that not only carries a dangerous assumption that men can't be sexually abused, but which is also considered emasculating. Maybe that's why, when I tell boozed-up lads down the pub what I do for a living, they normally think it's "a bit gay". So instead, I tell them I'm a marketing facilitator (as Tom Ford says, "We sell sex").
The fashion industry always has one eye on the future, and one on the past – not just in trends, but in attitudes. This is an industry that champions gender fluidity, yet still perpetuates often unrealistic and unhealthy physical ideals (where women are stick-thin and men ripped). I hope that the #MeToo movement proves to be more than a trend, and continues to root out the perpetrators of sexual harassment, whatever their gender, and whoever their victims.
As for my fellow models, it's time we didn't just look the part of the 'ideal man', but started acting it, too. The lucky draw of my genetic make-up means I can work as a male model. And increasingly, I'm OK with that. Modelling could and should be a beautiful and progressive bastion of modern masculinity, not a source of shame that leads to toxic behaviour. One day I might even be able to tell those lads down the pub, "Yes, I am a male model, and there is no problem with that."
Related Reviews and Shortlists