ShortList is now ad free and supported by you, the users. When you buy through the links on our site we may earn a commission.
Learn more
Never let it be said that the people in the film industry aren't a rum bunch: rather than think of their own films to bring to the silver screen (does anybody still call it that?), they just let authors pen their finely crafted words and stories and then turn those into motion pictures (does anybody still call it that?). Like we said, a rum bunch.
Thankfully, not every book they adapt is Bridget Jones's Diary, as this list of 40 of the best film adaptations demonstrates.
Some remain faithful to the writer's original book; some take the source material into previously unimagined areas. All, however, are utterly brilliant.
See our Greatest films of the 80's, 90's & 2000's Film: 1946
Director: David Lean
There have been untold adaptations of Dickens novels, but this remains the benchmark. From the unforgettable opening scenes on the marshes to its all-star cast (Alec Guinness, John Mills, Jean Simmons and Martita Hunt's haunting Miss Havisham), this is a spellbinding piece of cinema. It's also a wonderful homage to the book – the themes of social change and honest endeavour remain at its core. Film: 1993
Director: Martin Scorsese
In what remains his most uncharacteristic film to date – yes, even more so than Hugo – Martin Scorsese shines an uncomfortable light upon the romantic and societal practices of upper class life in New York in the 1870s. Edith Wharton's classic novel is handled with subtlety and nuance from Scorsese and the leads – Daniel Day-Lewis, Winona Ryder and Michelle Pfeiffer – are uniformly entrancing.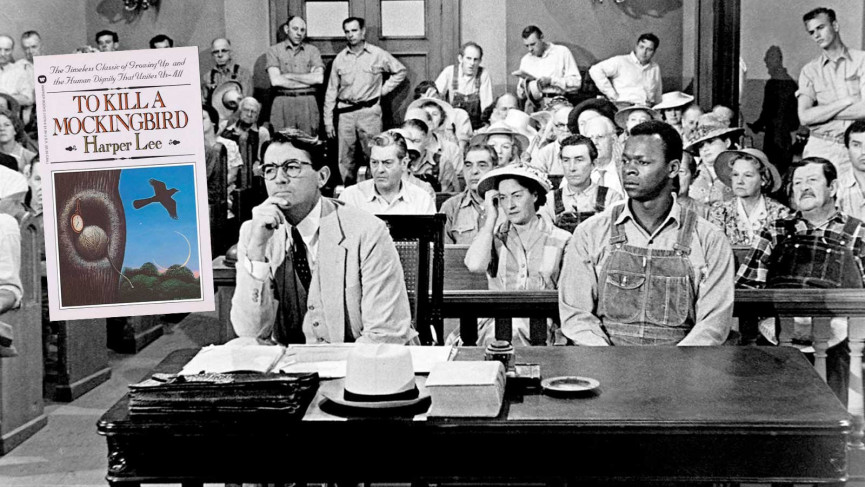 To Kill A Mockingbird (Harper Lee)
Film: 1962
Director: Robert Mulligan
If Harper Lee's epoch-defining novel is about tolerance and compassion in the face of hatred and violence, then Robert Mulligan's adaptation has it spot on. The casting of Gregory Peck as the heroic Atticus Finch is pitch perfect, while Scout and Jem, the book's central protagonists, fare equally well. A truly fantastic film of a fantastic book.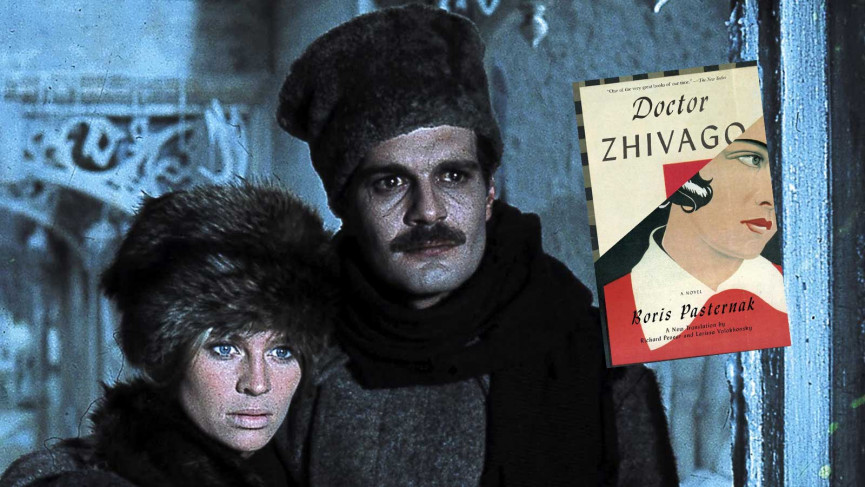 Film: 1965
Director: David Lean
The tumultuous years spanning World War 1 and the Russian Revolution are bought dynamically to life in Lean's acclaimed adaptation of Pasternak's work of genius. The complexity of the novel is vividly realised onscreen thanks to the marvellous cast that includes Omar Sharif, Julie Christie, Alec Guinness, Tom Courtenay, Rod Steiger and Ralph Richardson.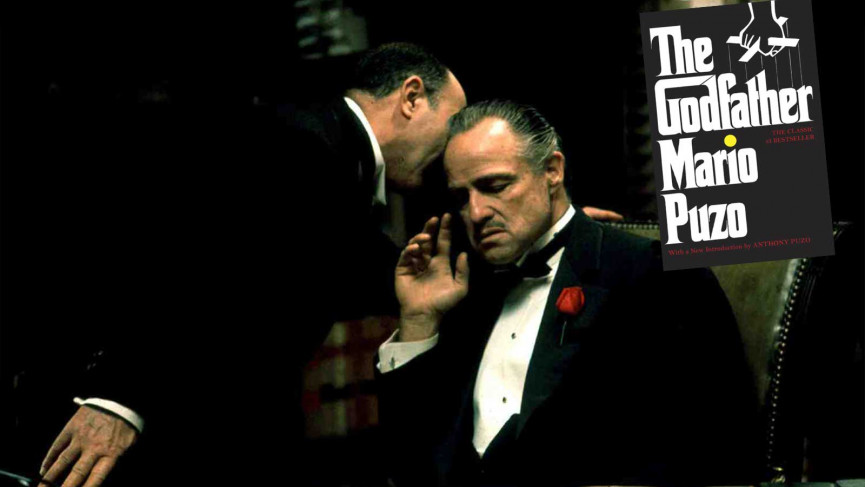 Film: 1972
Director: Francis Ford Coppola
Mario Puzo himself assisted on the screenplay for Coppola's classic. Unsurprisingly, therefore, the film stays faithful to the manner and quality of the book. Some backstories are eliminated, while others appear in The Godfather II. The ending of the film is actually more gloomy than the book. But both film and book complement each other perfectly.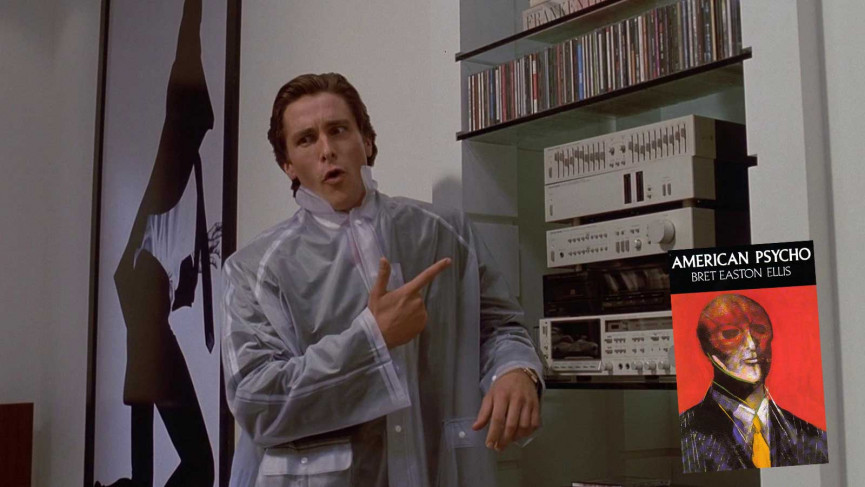 Film: 2000
Director: Mary Harron
Ellis's novel skewers the vapidity at the heart of contemporary American culture with alarming accuracy – Harron's film is slightly more comedic, and is a hugely enjoyable romp with a magnificent central performance from Christian Bale. A three-in-a-bed-violent-death romp, if you will.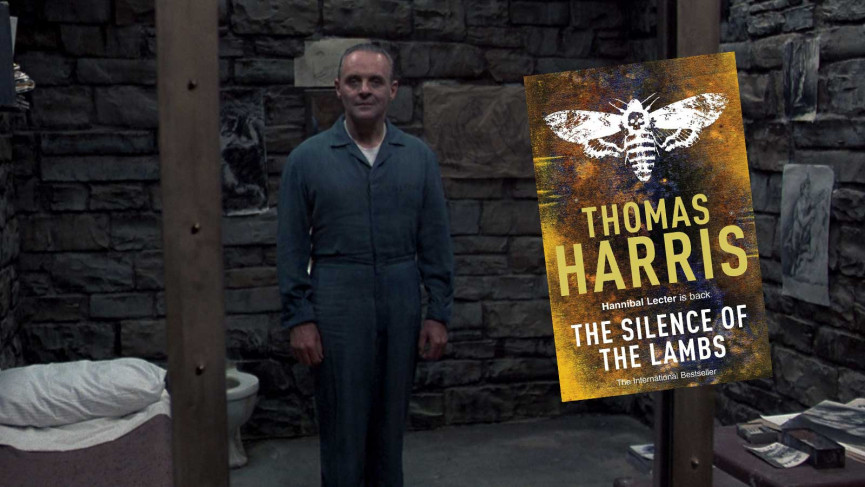 Film: 1991
Director: Jonathan Demme
That The Silence of the Lambs is a great movie goes without saying – it won the Big Five (best film; best director; best actor/actress and best writing) at the Oscars. But it's also a wonderfully sympathetic reworking of Harris's original text. The horrific themes in Harris's book are handled in a subtle and taut fashion.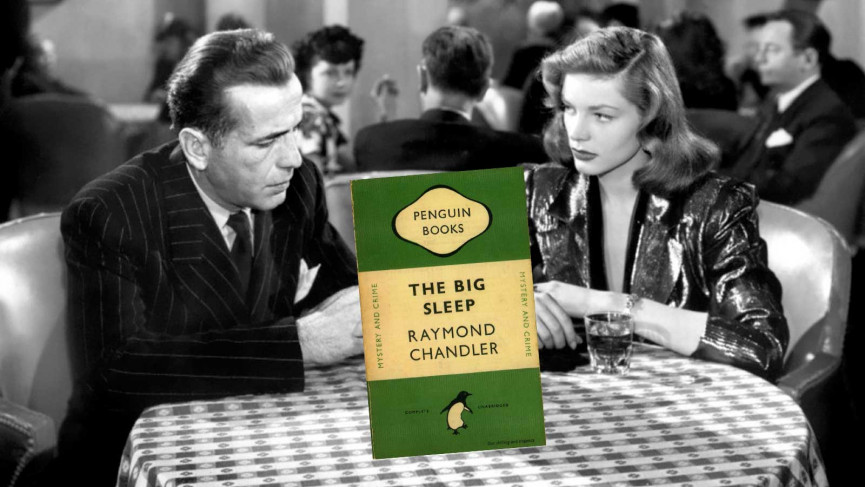 Film: 1946
Director: Howard Hawks
Hawks's superb version of Raymond Chandler's novel works for many reasons. Yes, the partnership of Humphrey Bogart and Lauren Bacall as Philip Marlowe and Vivian Rutledge is inspired, but it's the manner in which all involved maintain the enigmatic core of Chandler's book that really delights. Film noir at its finest and one of the best film adaptations ever.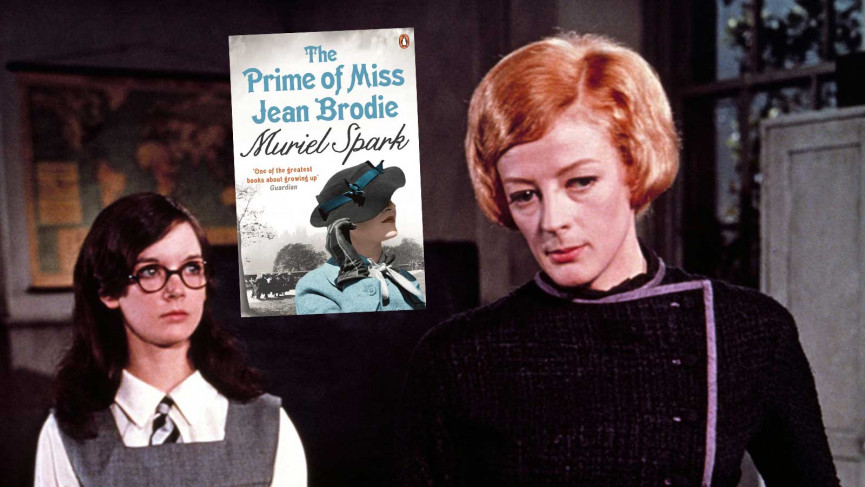 The Prime Of Miss Jean Brodie (Muriel Spark)
Film: 1969
Director: Ronald Neame
Muriel Spark's remarkable novel detailing the vicious titular teacher was first turned into a play, from which Neame's film was then made. The experimental nature of the book, which often flashed forward in time, was abandoned in favour of a more realistic narrative, but this wasn't done at the expense of the book's frightful and captivating story.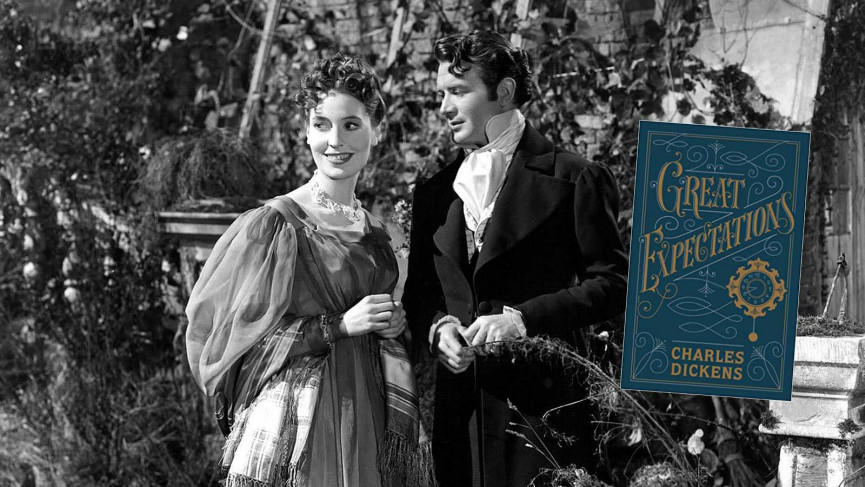 Film: 1939
Director: William Wyler
Laurence Olivier – the actor's actor – portraying the brooding Heathcliff and the elegant Merle Oberon playing opposite him as Cathy are the pair that bring to life one of literature's greatest (and doomed) love affairs. For brevity's sake, Wyler omits the second half of Brontë's masterpiece, but this adaptation captures all the gothic majesty of the book.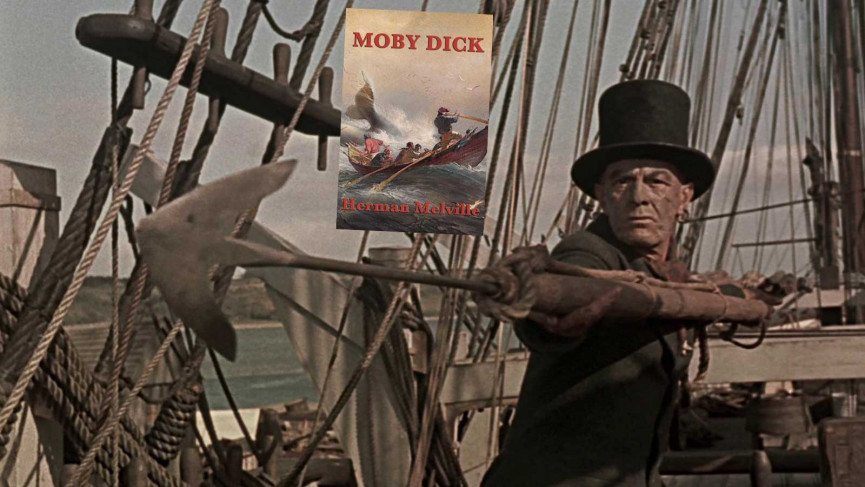 Film: 1956
Director: John Huston
Long considered one of the great American novels, John Huston's powerful vision of Herman Melville's book is equally enduring. Gregory Peck mesmerises as the unbalanced Captain Ahab, while Orson Welles nearly steals the show with a wonderful cameo. There are some divergences between book and film, but fans of Melville's tale generally applaud this bold and brilliant film.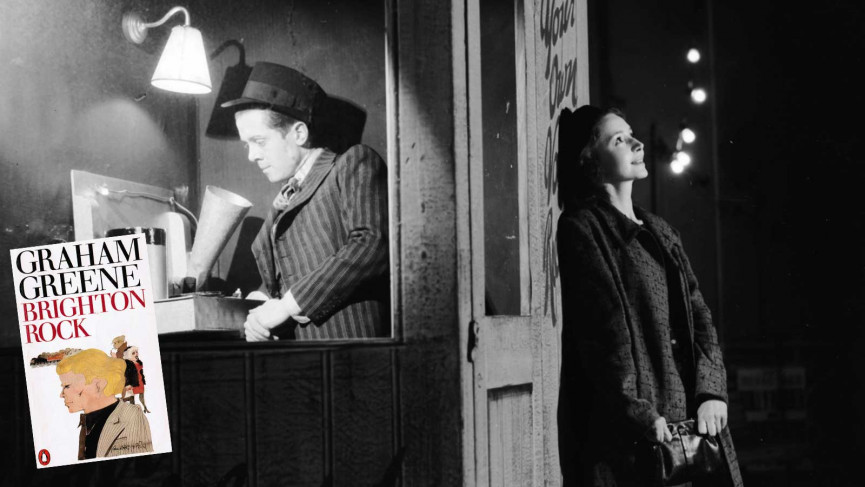 Brighton Rock (Graham Greene)
Film: 1947
Director: John Boulting
Remade in 2010 with Sam Riley playing the dazzling antihero Pinkie, Greene's book is constantly ripe for cinematic interpretation. It's the 1947 version, though, that stands the test of time. Richard Attenborough sparkles as the psychopathic gangster, while the criminal underbelly of interwar Brighton is also brought chillingly to life. Trainspotting (Irvine Welsh)
Film: 1996
Director: Danny Boyle
Staying faithful to Irvine Welsh's intense and graphic book wouldn't have served the interests of film. So it's to Danny Boyle's credit that he brings alive Welsh's ragtag collection of misfit dreamers, ferocious drunks and comedic chancers in an Edinburgh blighted by heroin addiction. It sounds remarkable now, but Welsh had made fiction cool again when he penned this, ahem, addictive book: Boyle, assisted by Ewan McGregor, Robert Carlyle, Kelly McDonald and co, did the same for film. They came as close with the 2017 sequel to recapturing lightning in a bottle as anyone ever manages.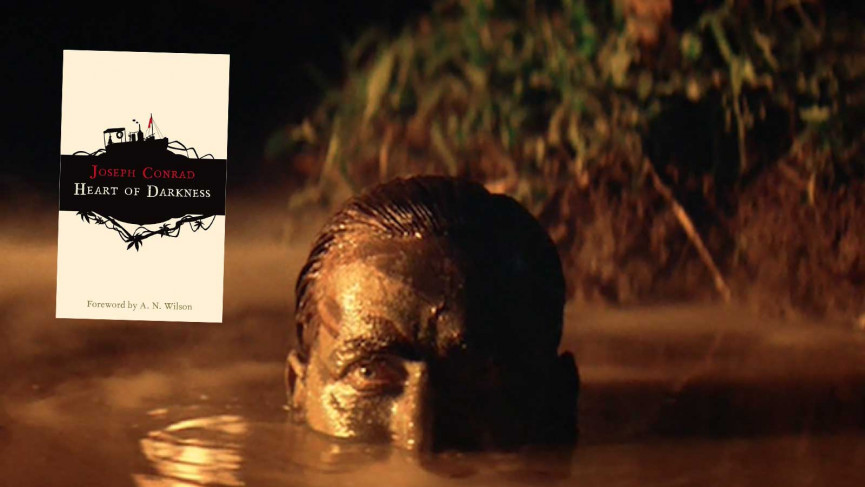 Heart Of Darkness (Joseph Conrad)
Film: Apocalypse Now, 1979
Director: Francis Ford Coppola
Coppola's hallucinatory meditation on the Vietnam War has its roots in Joseph Conrad's colourful novella Heart of Darkness. Set at the end of the 19th Century in the Belgian Congo and concerned with ivory transporter Marlow's obsession with ivory trader Kurtz, the book explores multiple themes such as colonialism and racism. While Coppola's film is more sprawling it certainly addresses these concerns.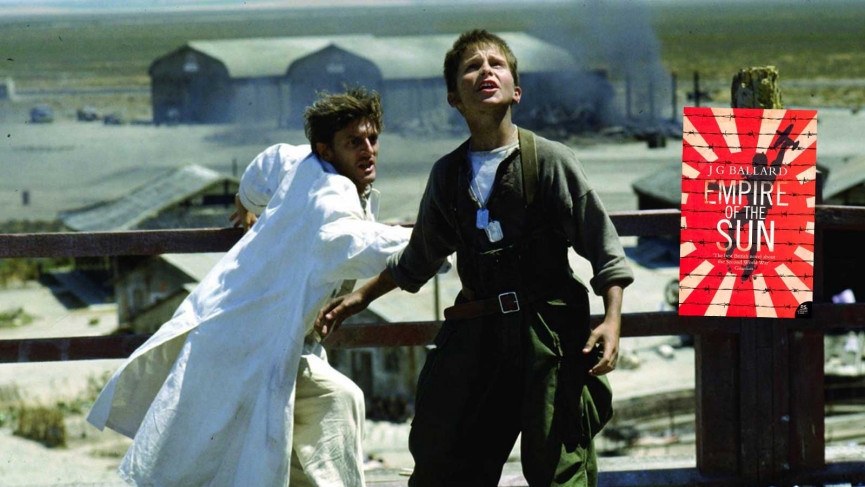 Empire Of The Sun (J.G. Ballard)
Film: 1987
Director: Steven Spielberg
Although it didn't set the box office alight upon its release in 1987, Steven Spielberg has consistently championed the merits of this adaptation of JG Ballard's semi-autobiographical novel. Spielberg argues this film is his best expression of the 'loss of innocence'. The book, which charts a young boy's adventures in a Japanese internment camp during World War 2, certainly deals with these issues. The 39 Steps (John Buchan)
Film: 1935
Director: Alfred Hitchcock
There have been four film versions of John Buchan's The Thirty-Nine Steps: this, the first, by an ambitious director by the name of Alfred Hitchcock is without question the best. Perhaps not the most faithful to Buchan's original book, but certainly the best. Hitchcock's thrilling spy drama weaves a magical web of intrigue and suspense.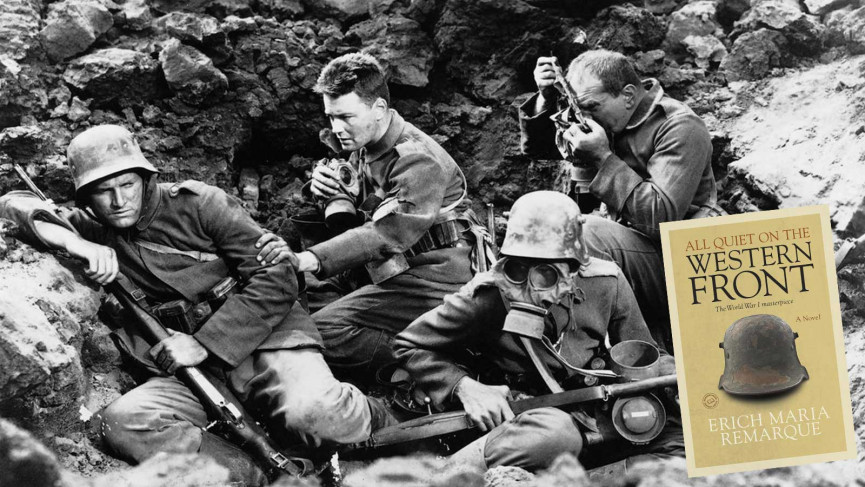 All Quiet on the Western Front (Erich Maria Remarque)
Film: 1930

Director: Lewis Milestone
Routinely referred to as the quintessential anti-war film, All Quiet on the Western Front draws heavily from Remarque's similarly harrowing novel. Upon its release in 1930 – just a year after the book was published – it was regarded as a powerful statement of intent from the then fledgling movie industry. Its potency hasn't dulled in the intervening years.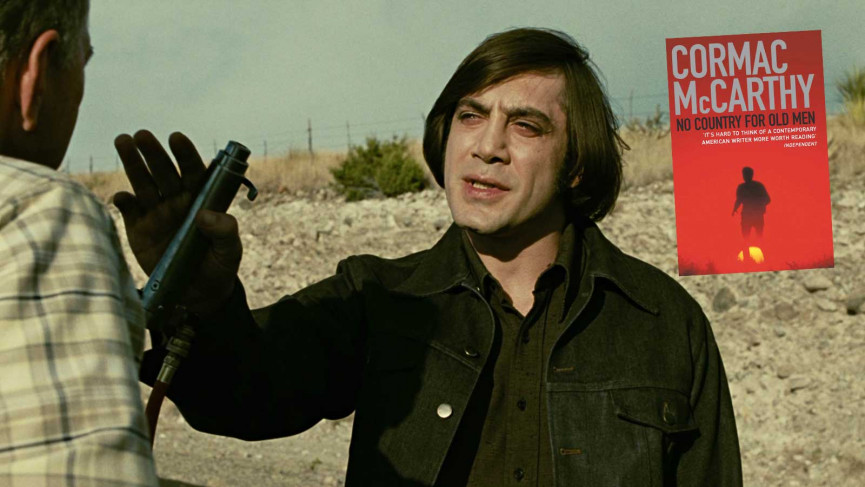 No Country For Old Men (Cormac McCarthy)
Film: 2007
Director: The Coen brothers
Like Dickens before him, Cormac McCarthy's rich, multi-layered books are tailor-made for cinematic adaptation. That doesn't mean that bringing them to life is an easy process – the Coen Brothers had to streamline the plot of the grand No Country For Old Men, but the result was film gold.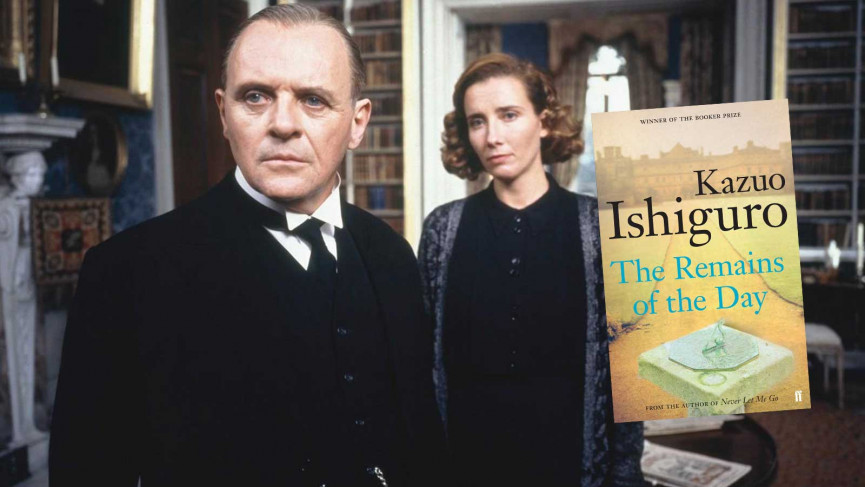 The Remains Of The Day (Kazuo Ishiguro)
Film: 1993
Director: James Ivory
James Ivory might move the time period slightly in his adaptation of Kazou Ishiguro's celebrated novel from the 1930s to the 1920s, but this is a sterling treatment. The tone is exquisite, capturing the ideas of dignity, service and loyalty impeccably. Like the novel, the film's depiction of an England at a crossroads between modernity and aristocracy is unforgettable.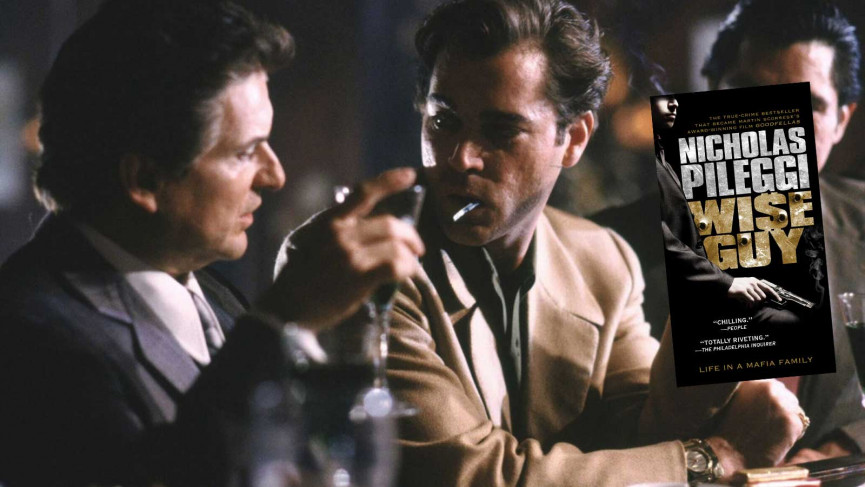 Wiseguy (Nicholas Pileggi)
Film: Goodfellas,1990
Director: Martin Scorsese
Wiseguy, by journalist Nicolas Pileggi, is a celebrated work of non-fiction that told the story of mobster-turned-FBI informant Henry Hill and his life in and around the Lucchese family for 25 years. Martin Scorsese, who knew this subject intimately, was the ideal director to bring this fascinating story to life. His film, retitled Goodfellas, is possibly the greatest gangster movie of all time.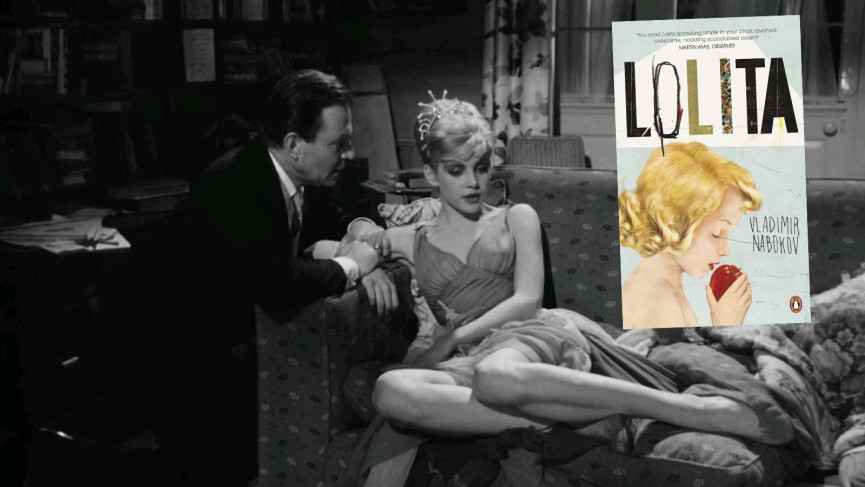 Lolita (Vladimir Nabokov)
Film: 1962
Director: Stanley Kubrick
One of the posters for Lolita, Stanley Kubrick's adaptation of Vladimir Nabokov's notorious 1955 novel proclaimed: 'How did they ever make a movie of Lolita?'. Indeed. The subject material – essentially paedophilia – had to be toned down in the censorious Sixties and much of the graphic sexual scenes contained in the book had to be implied on film. That Kubrick made such a colourful and provocative film is a testament to his genius behind the camera.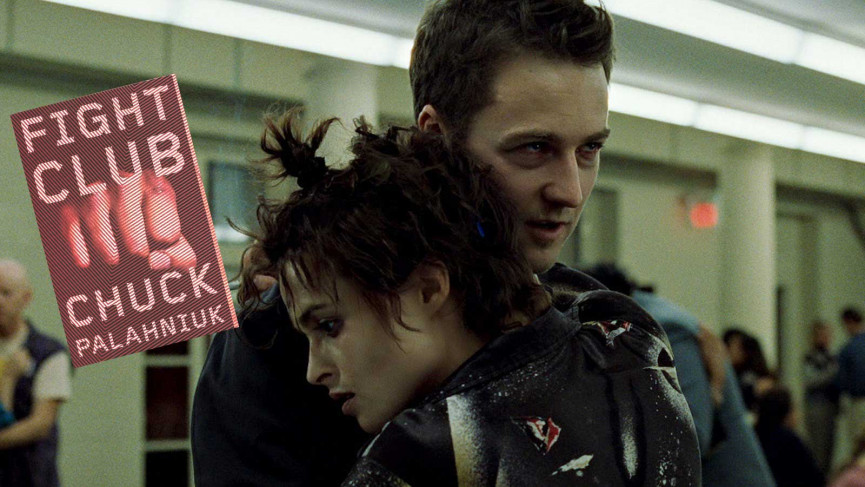 Fight Club (Chuck Palahniuk)
Film: 1999
Director: David Fincher
Critics often attack Hollywood for castrating a book's central premise or diluting its message so as to garner a bigger audience. This was not the case with Fight Club. Writer Chuck Palahniuk himself has applauded Fincher's adaptation – while acknowledging that some simplifying had to take place. Fight Club presaged a decade of magazine articles debating man's emasculation. It was visceral, inflammatory and, above all, entertaining. A brilliant book, and film.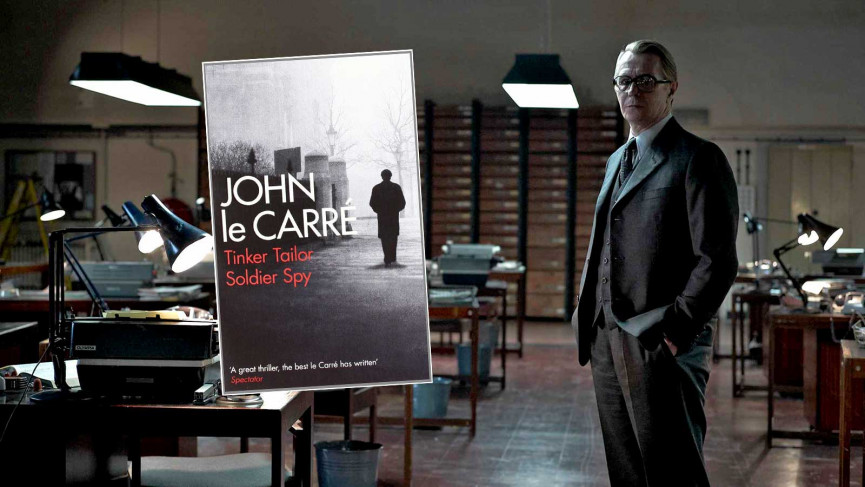 Tinker Tailor Soldier Spy (John le Carré)
Film: 2011
Director: Tomas Alfredson
When shown on television in 1979, the adaptation of John le Carré's much-admired Cold War spy thriller ran to 315 minutes over seven episodes. How to squeeze that into a feature film? Well, Tomas Alfredson did it with aplomb. Gary Oldman is an inspired choice as the understated, stoic and anti-Bond George Smiley: the supporting cast – including Colin Firth, Tom Hardy, John Hurt and Benedict Cumberbatch – just add extra excellence. Le Carré must have been happy with the result because he makes a cameo appearance.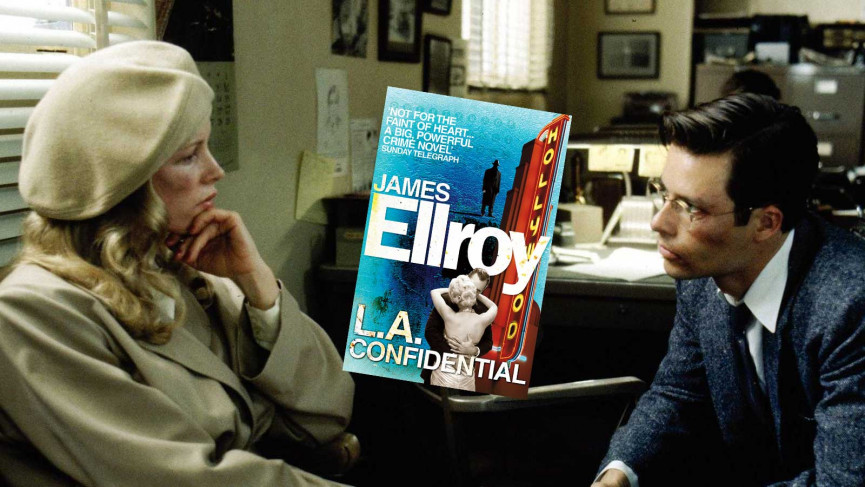 L.A. Confidential (James Ellroy)
Film: 1997
Director: Curtis Hanson
L.A. Confidential was the novel that finally saw James Ellroy compared to the likes of Raymond Chandler and Dashiell Hammett, those arbiters of hard boiled fiction. Hanson's reworking of Ellroy's gritty and at times labyrinthine page-turner restructured the plot, but kept the book's soul. In doing so, he reinvented film noir for the dying embers of the 20th Century.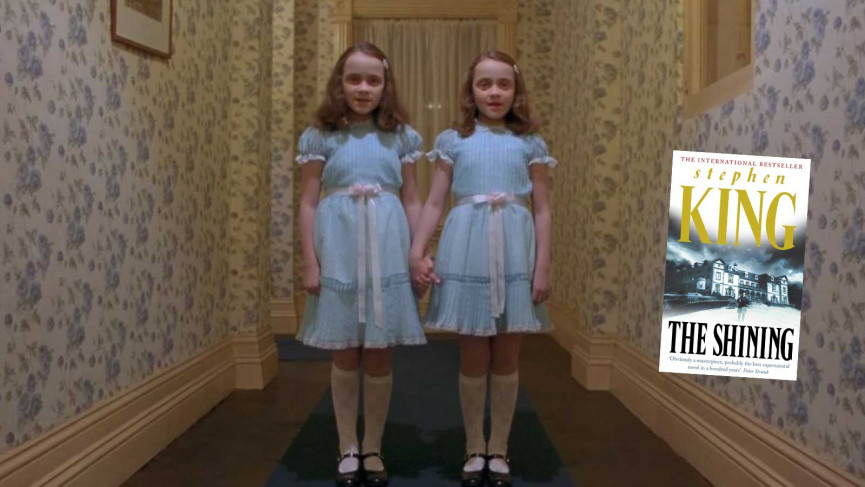 The Shining (Stephen King)
Film: 1980
Director: Stanley Kubrick
It's well known that Kubrick was fast and loose with Stephen King's source material – King himself wasn't initially impressed with Kubrick's picture, a stance that seems to have softened with time. However, however, however… that is not to deny the brilliance of Kubrick's chilling, mesmerising and alarming film. As a faithful adaptation of a book, it's pretty risible, but as an iconic piece of cinema it's superb.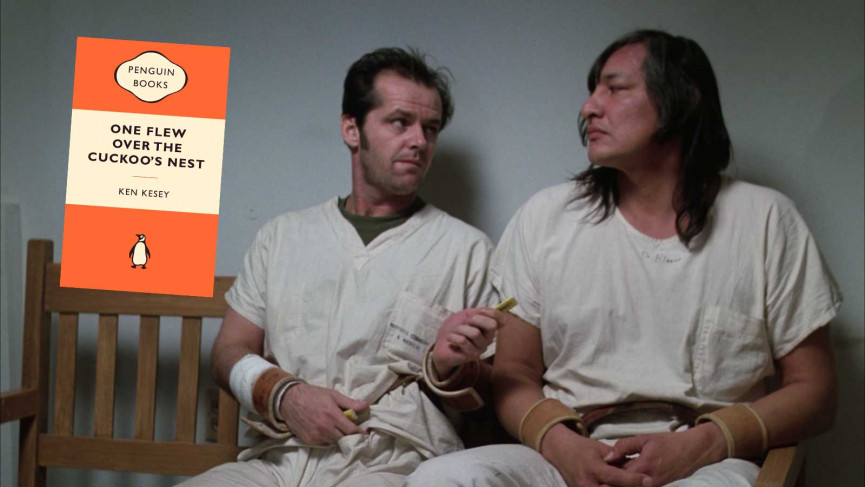 One Flew Over The Cuckoo's Nest (Ken Kesey)
Film: 1975
Director: Miloš Forman
Before The Silence of the Lambs scooped the Oscar's Big Five, One Flew Over the Cuckoo's Nest was the last film to achieve such a laudable feat. Forman's reworking of Ken Kesey's anti-authoritarian book is a stunning piece of cinema. Kesey claimed to have hated it, despite never allegedly never seeing it. Whatever, the film is hypnotic from beginning to end.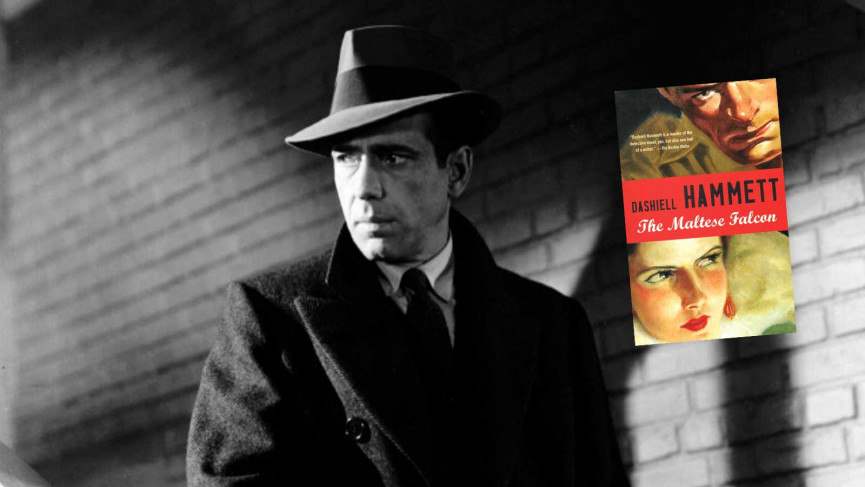 The Maltese Falcon (Dashiell Hammett)
Film: 1941
Director: John Huston
By the time first-time director Huston came to bring Hammett's hard boiled classic to the screen, it had already been adapted twice. This version is the one that is remembered to this day, though. Humphrey Bogart's portrayal of the morally ambiguous private detective Sam Spade set in stone the idea of the enigmatic investigator, while the wise-crackin' dialogue and iconic cinematography live on in the films of Tarantino, Scorsese et al.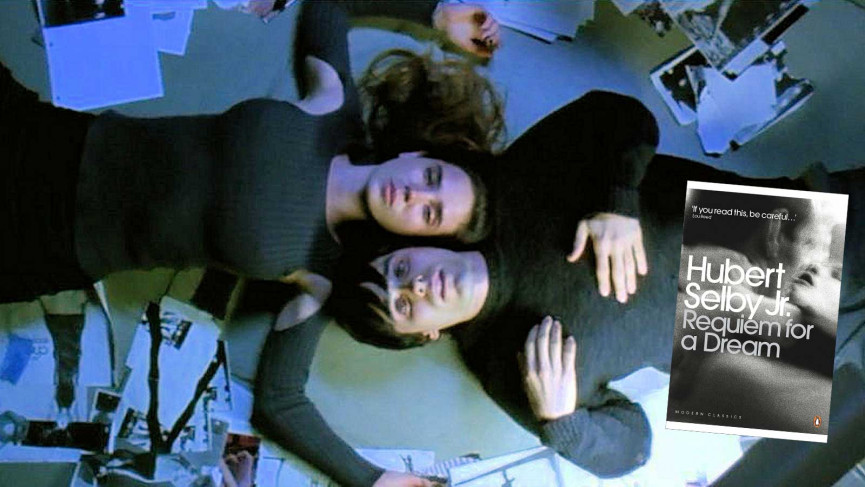 Requiem For A Dream (Hubert Selby, Jr)
Film: 2000
Director: Darren Aronfsky
Both Selby, Jr's novel and Aronfsky's superb adaptation of it highlight the unending fallacy of the American Dream. The backdrop to these unattainable dreams is heroin addiction, and while the novel is perhaps harder hitting than the film, the latter's dreamy, opiate-like quality makes it similarly absorbing.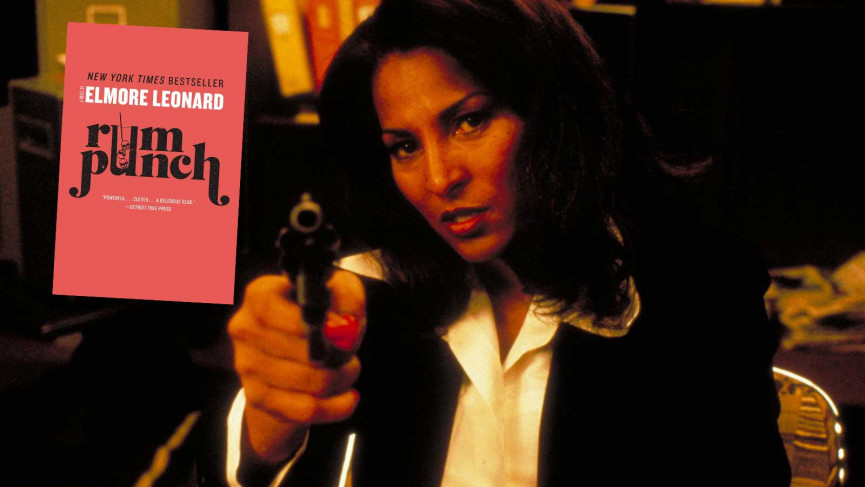 Rum Punch (Elmore Leonard)
Film: Jackie Brown, 1997
Director: Quentin Tarantino
Elmore Leonard and Quentin Tarantino would appear a combustible mix on paper – either the latter's adaptation of the former's Rum Punch would be nothing short of brilliant; or, it would stink. Thankfully, it was the first version. Tarantino amended a few details – the name obviously, and the protagonist's ethnicity, but, for an iconoclast he remained remarkably faithful to Leonard's book. It pays handsome and stylish dividends.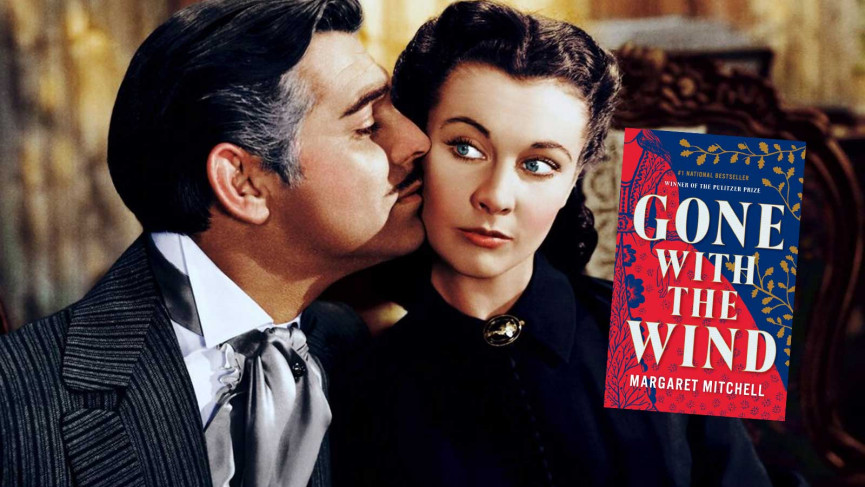 Gone With The Wind (Margaret Mitchell)
Film: 1939
Director: David O. Selznick
In truth it would have been a folly not to include this Tinseltown classic. Margaret Mitchell's novel ran to an incredible 1,037 pages and the film is similarly unstinting in its devotion to telling the story, clocking in at nearly four hours. This dramatic retelling of the events preceding, during and following the American Civil War is rightly feted. Clark Gable, Vivien Leigh, Olivia de Havilland and Leslie Howard shine like the Hollywood royalty that they were.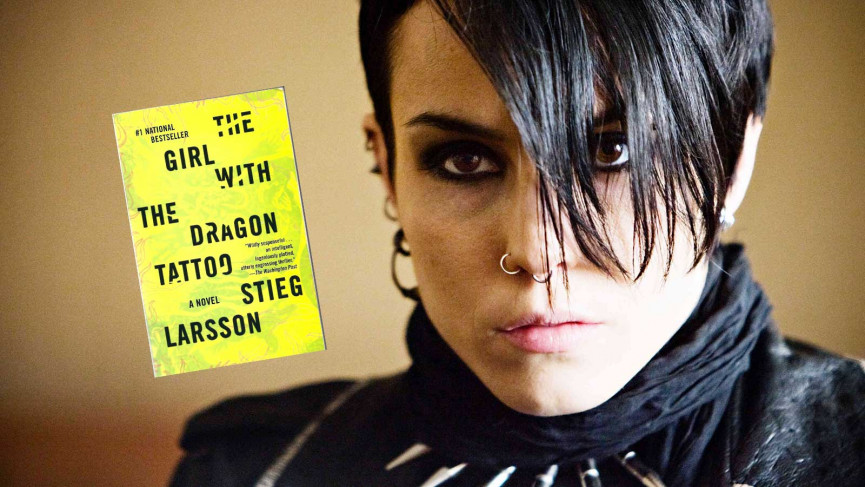 The Girl With The Dragon Tattoo
Film: 2009
Director: Niels Arden Oplev
Superior to David Fincher's 2011 Hollywood remake, this is an unsettling film that executes its distressing motives superbly by paying close attention to Steig Larsson's alarming book. Some scenes are taken from later books in Larsson's Millennium Series, but this in no way undermines the excellence of Oplev's taut thriller.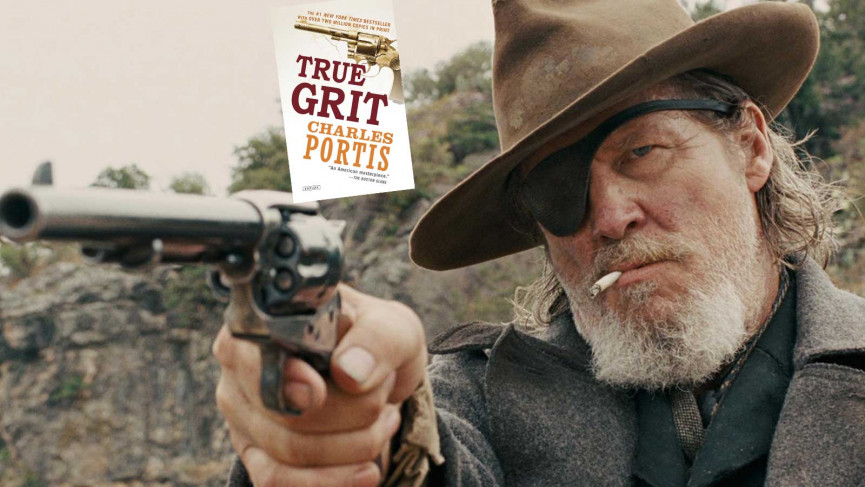 True Grit (Charles Portis)
Film: 2010
Director: The Coen brothers
The first adaptation of Charles Portis's novel starred John Wayne and while noted for its excellence as a film, it certainly toned down the violent imagery and brutality in the book. The Coen brothers pay homage to the book by retaining much of the story; framing it squarely in the eyes of the original narrator Mattie Ross and ending the film like the book, 25 years after the events depicted. A marvellous film.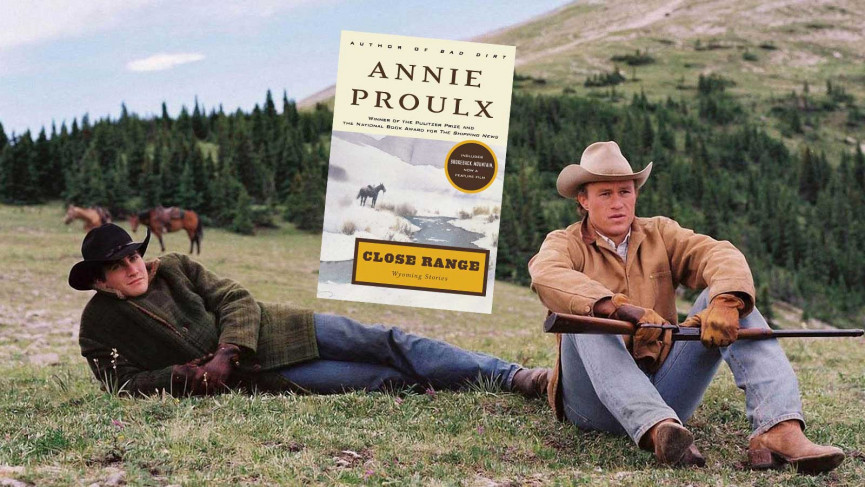 Brokeback Mountain (Anne Proulx)
Film: 2005
Director: Ang Lee
When her 1997 short story was filmed by Ang Lee, author Anne Proulx proclaimed: "I may be the first writer in America to have a piece of writing make its way to the screen whole and entire." Moreover, the end product is an exceptional piece of cinema: a love story, which happens to be between two men but speaks to the doomed romantic in everyone.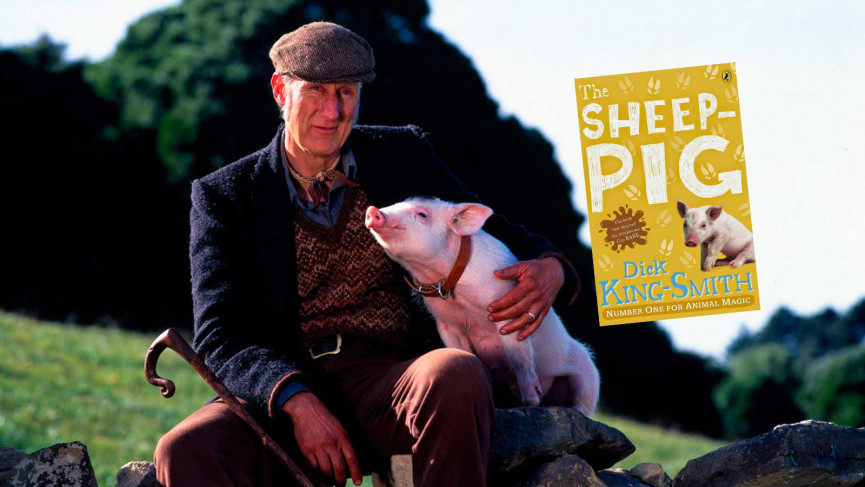 The Sheep-Pig (Dick King-Smith)
Film: Babe, 1995
Director: Chris Noonan
Dick King-Smith's charming story about a pig that proves to be the equal of any sheepdog was given the fantasy big screen treatment in 1995. Noonan encapsulated the spirit of the book in his magical film and in doing so could be held directly responsible for huge swathes of folk experimenting with vegetarianism in the mid-Nineties.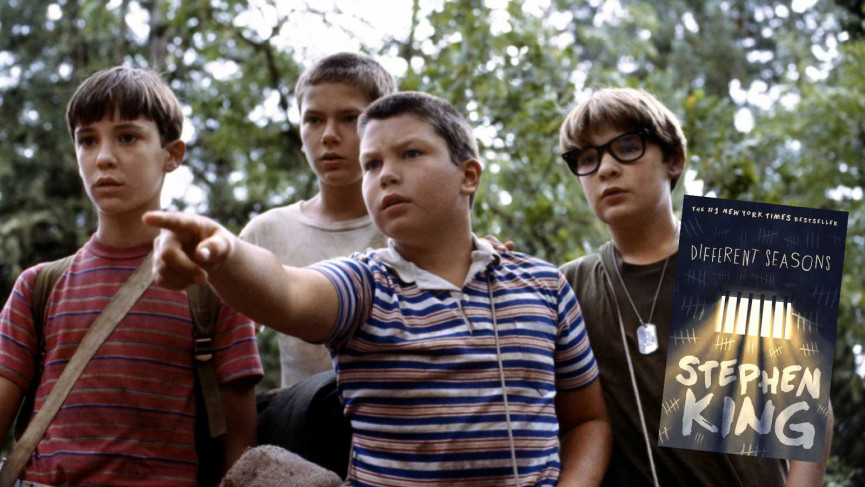 The Body (Stephen King)
Film: Stand By Me,1986
Director: Rob Reiner
This archetypal coming-of-age movie from Rob Reiner began as a Stephen King novella in the same collection as the tales that were later adapted as Apt Pupil and The Shawshank Redemption. Although as American as apple pie (lots of which is regurgitated in the film), the universal themes of childhood, loss of innocence and looking back upon such times with acceptable nostalgia strike a chord with everyone.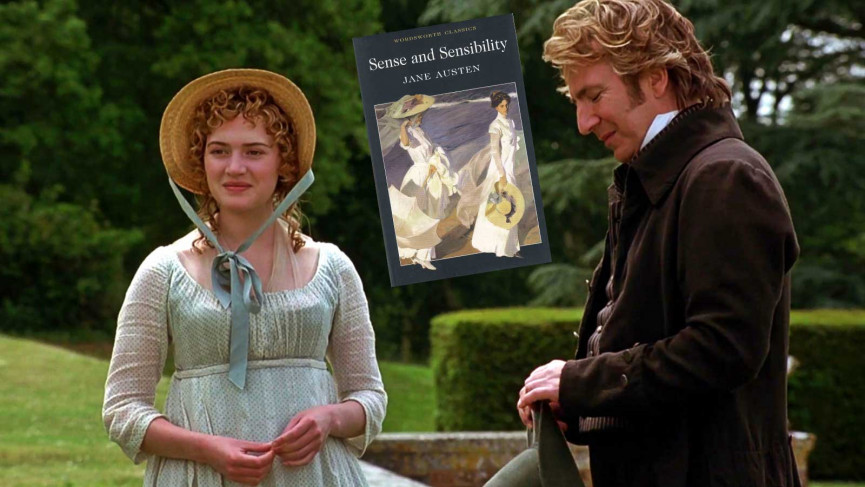 Sense & Sensibility (Jane Austen)
Film: 1995
Director: Ang Lee
Sense & Sensibility was Jane Austen's first published novel: an unabashed romantic novel, with a side order of biting social critique, Ang Lee's adaptation remained resolutely faithful to the mores of the early 19th Century, while fusing it with accepted Hollywood practices. Emma Thompson penned the screenplay and starred alongside Kate Winslet and Hugh Grant in what is accepted as the best Austen adaptation to date.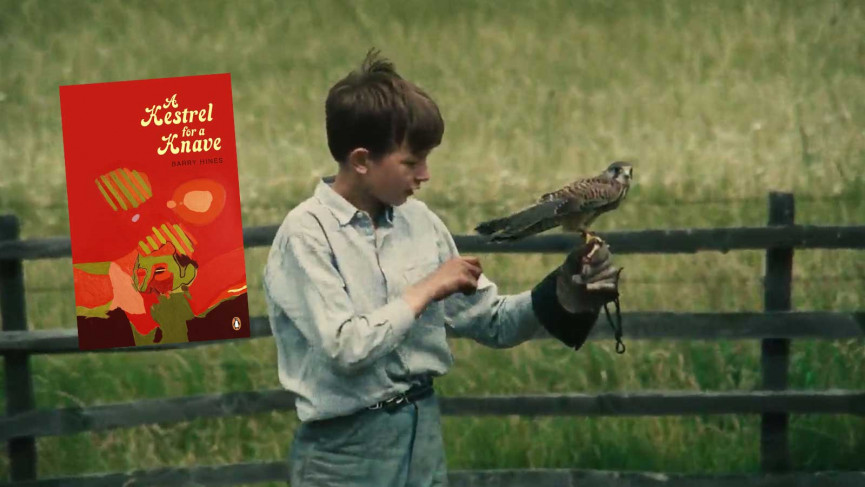 A Kestrel For A Knave (Barry Hines)
Film: Kes, 1969
Director: Ken Loach
Barry Hines's brutal yet sensitive handling of Billy Casper's relationship with a kestrel is replicated in Ken Loach's classic adaptation. There are no happy endings and no saccharine-coated pill to help ease the dissection of social class and no attempt. It is the film that the book deserves. Marvellous in other words.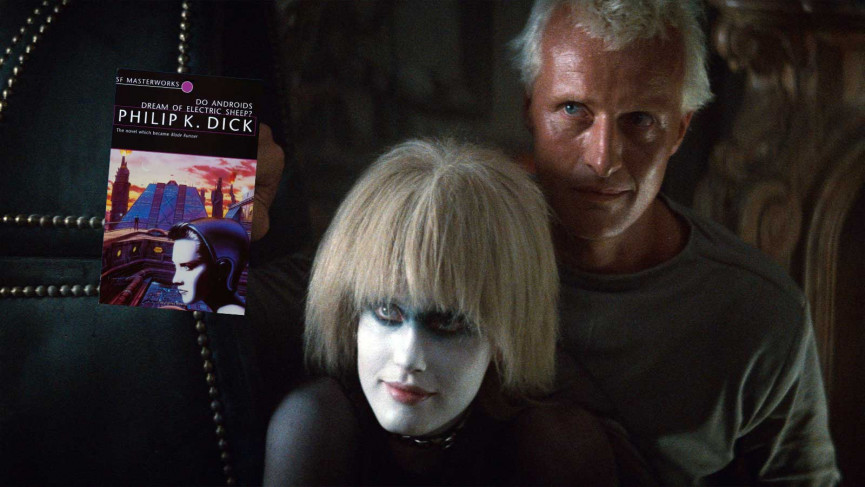 Do Androids Dream Of Electric Sheep? (Philip K. Dick)
Film: Blade Runner, 1982
Director: Ridley Scott
Blade Runner is very loosely based on Dick's cult novel, but Ridley Scott's dystopian sci-fi thriller is a film for all ages, thanks to a stunning ensemble cast led by Harrison Ford, Rutger Hauer and Sean Young. The long-gestating 2017 sequel successfully recreates the magic.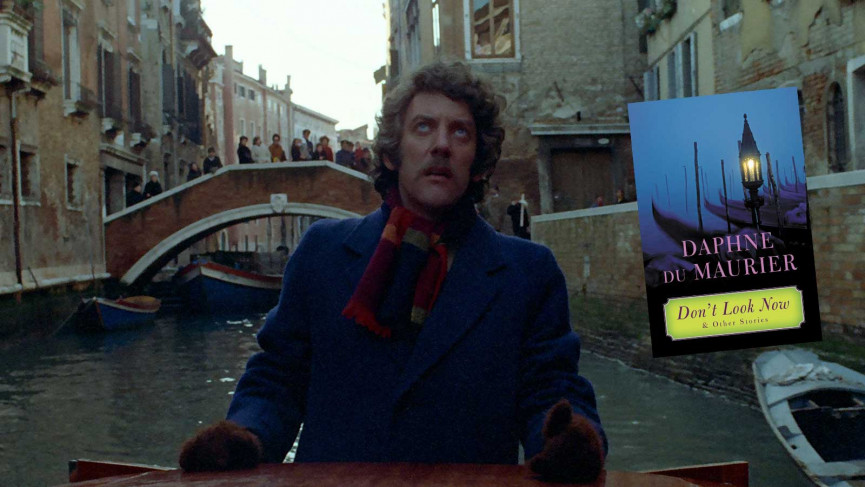 Don't Look Now (Daphne Du Maurier)
Film: 1973
Director: Nicolas Roeg
Daphne du Maurier said that this – and Alfred Hitchcock's reworking of Rebecca – were the only adaptations of hers that she had any time for. An ominous story of a husband and wife attempting to recover from the death of their daughter by staying in Venice, it reeks of menacing and barely disguised violence. A startling, terrifying film that lingers long in the memory.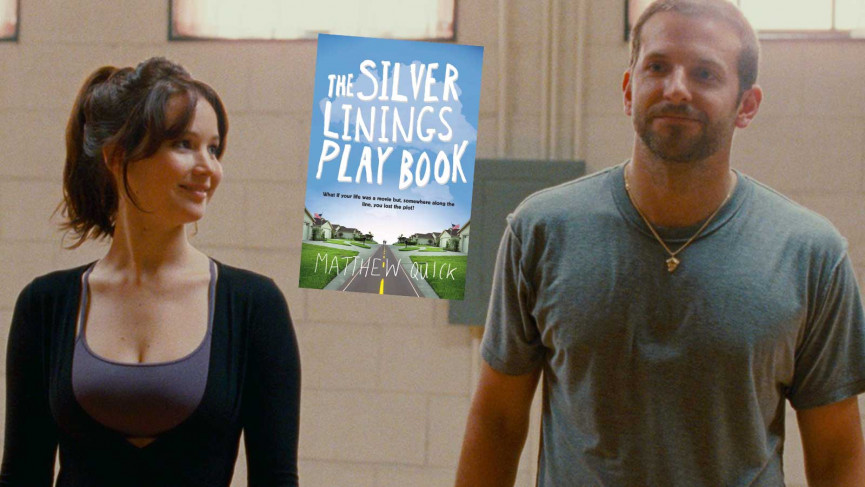 Silver Linings Playbook (Matthew Quick)
Film: 2012
Director: David O. Russell
A critical and commercial success, David O. Russell's adaptation of Matthew Quick's acclaimed debut novel is a rare and marvellous thing. A superlative and sympathetically handled adaptation – a fact that deserves mention because of the sensitive subject material of bipolar disorder – it surprises, entertains and provokes in equal measure. Bradley Cooper is astounding in a serious role, and Jennifer Lawrence demonstrates a maturity way beyond her years. A film that will wear well, and, hopefully, send viewers to Quick's excellent book.
---
Related Reviews and Shortlists