Remember when visiting an off-license meant navigating dusty shelves stocked with stomach ulcer-inducing boxes of wine and, always, always, walking out five quid poorer but eight Castlemaine XXXX richer? Well, things have changed.
With man's thirst for top-quality craft beer more insatiable than ever, it's little surprise that, all over the UK, small but mighty bottle boutiques are sprouting rapidly from our high streets. Handpicked racks of heaven-sent microbrewed beer line the walls, with suds-smart staff on hand to help you find that perfect boozy match. They're the sweet shops for the modern adult male.
These are the twenty best craft beer bottle shops you should visit, and walk away from with bags filled with rare hoppy finds…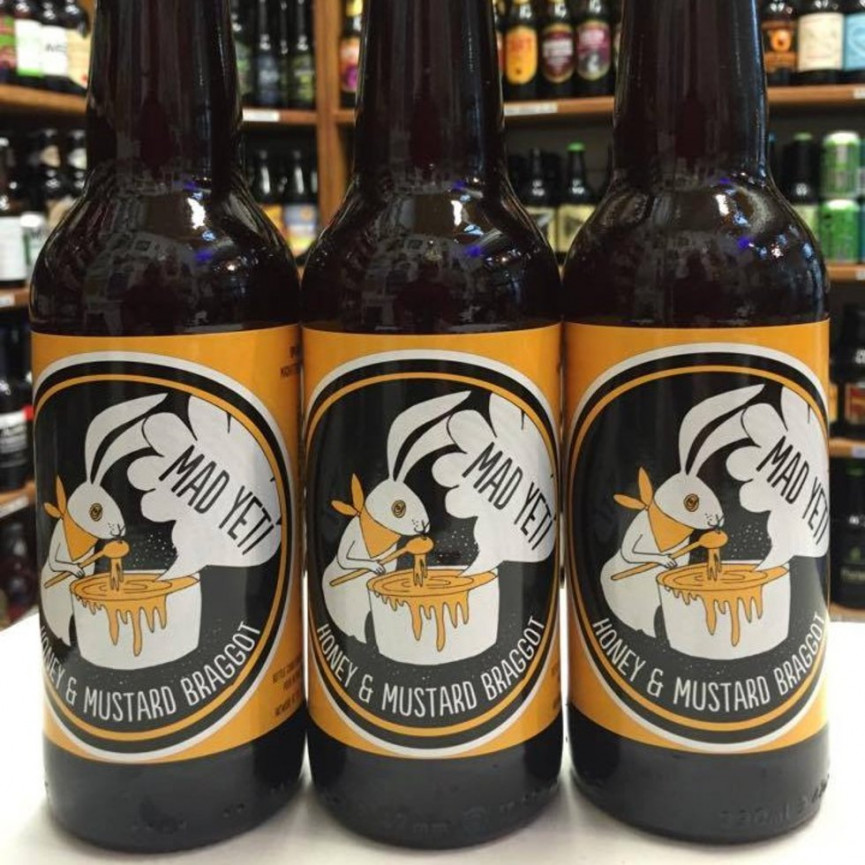 Beer Central, Sheffield
Described by The Independent newspaper as a haven for food lovers, The Moor Market in the heart of Sheffield is where you want to be if you're attacked by hunger pangs in Yorkshire. Or, y'know, a hankering for a rare 10% imperial pale ale from the other side of the world, now that Beer Central have set up shop.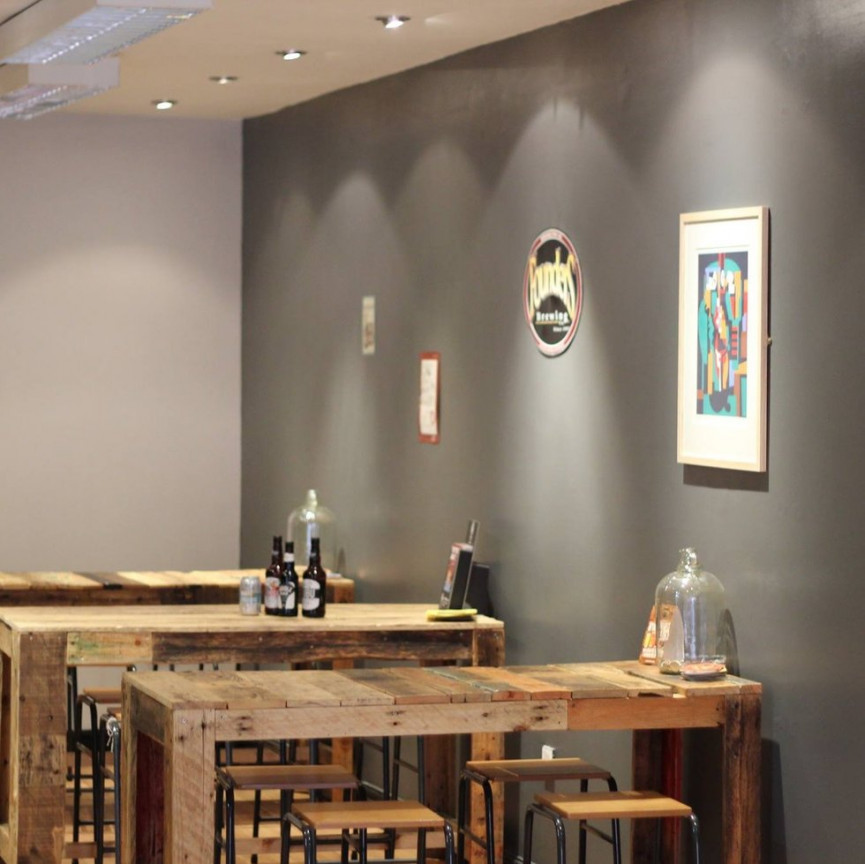 BottleCraft, Stoke-On-Trent
BottleCraft is a little over half a year old, and yet they've got a taste for the good stuff like the very best of them. This is one of the few places we've been where they stock award-winning Blackjack Beers from Manchester, which should be on every man's booze bucket list.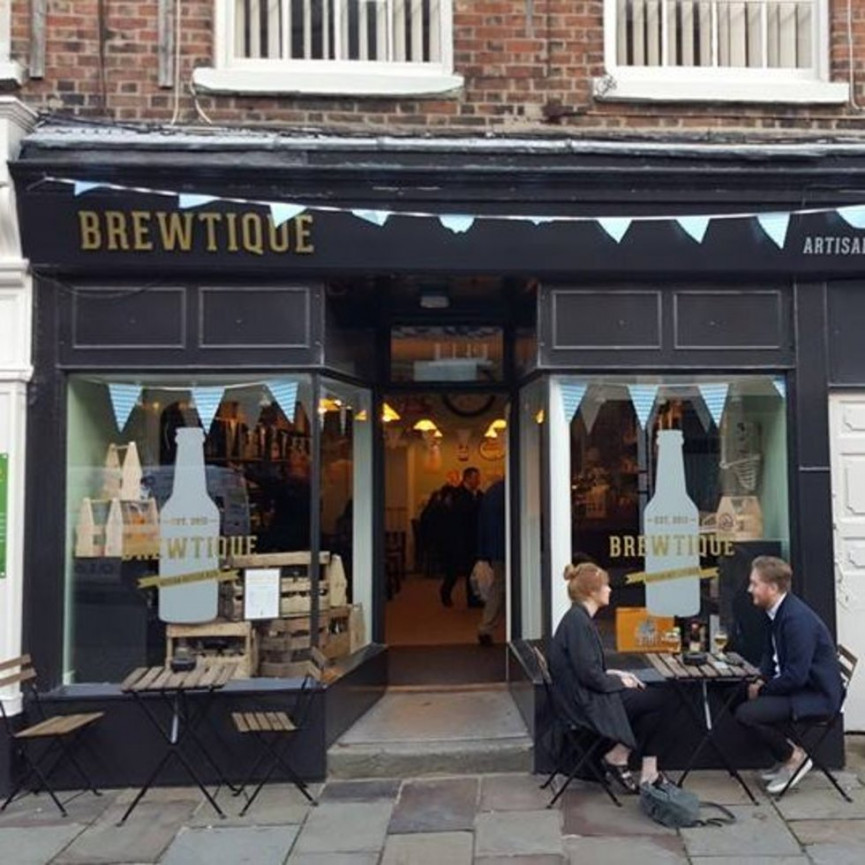 Brewtique, Macclesfield
So you've found that one illusive Danish stout that you've been hunting out for over a year. How do you celebrate? A little air punch? A whispered "woop!"? If you find it in Brewtique, thank the Lords of Booze by cracking into their range of Cuban cigars and huffing a stogie like an oil baron who's just struck gold.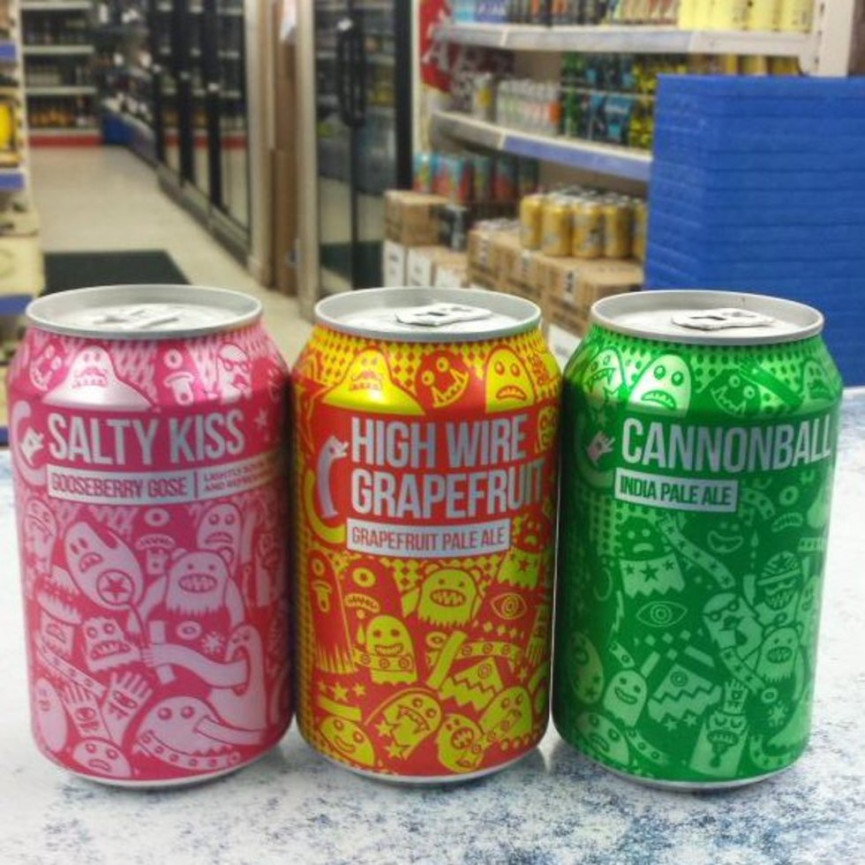 Cotteridge Wines, Birmingham
Don't let the bland exterior of this place fool you: inside this unassuming off-license is a mind-melting smorgasbord of over 1400 beers. It's so incredible, in fact, that not only do they have their own in-house beer sommelier, but online booze bible RateBeer named it England's Best Bottle Shop earlier this year.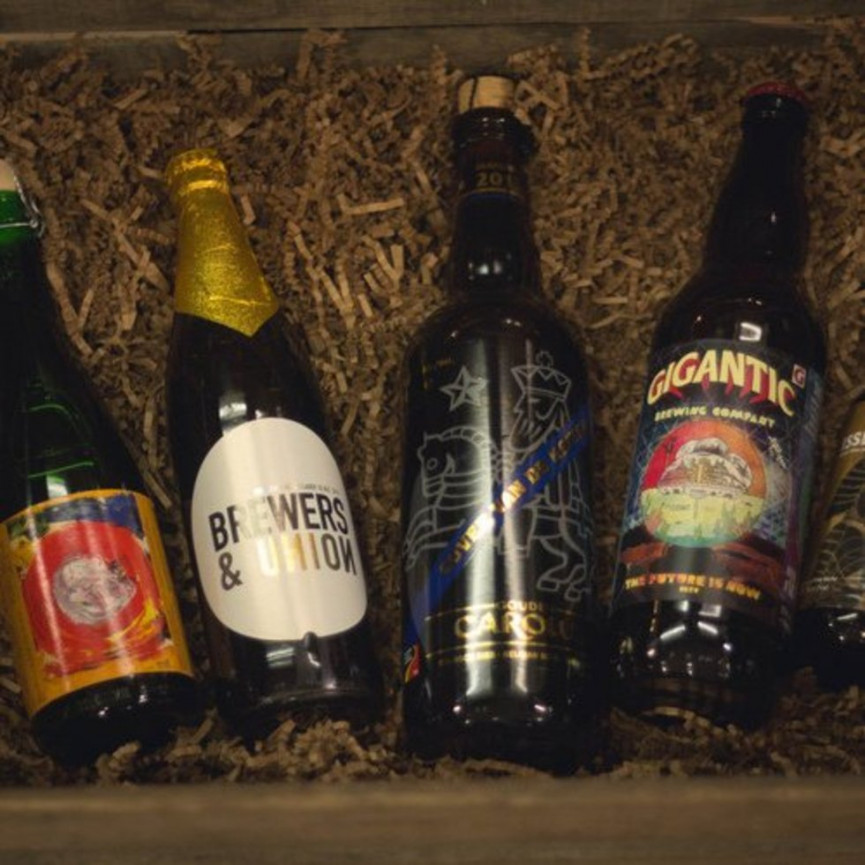 Great Grog Bottle Shop, Edinburgh
The only thing more fun than walking into this majestic emporium of drink is saying its name in a thick, loud and slightly ropey Scottish accent. See?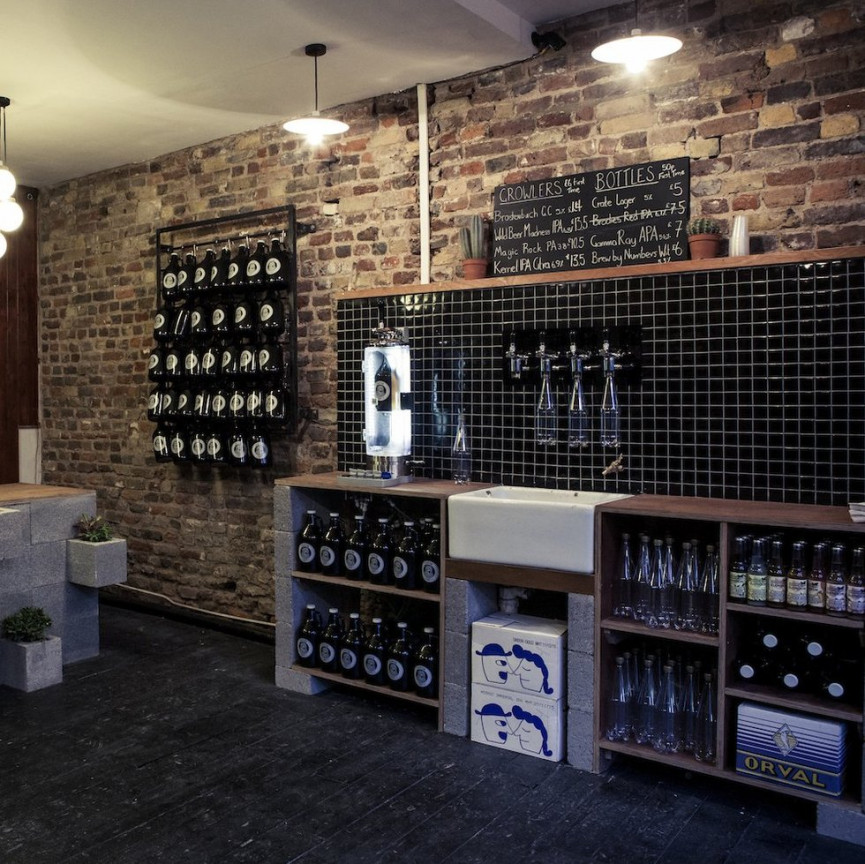 Clapton Craft, Hackney
With exposed brick walls, DIY breezeblock shelves, those cool light bulbs all the trendy coffee shops of London have hanging from their ceilings and a flippin' indoor cactus garden growing from the till, this is as far as you'll get from the fusty offys of old.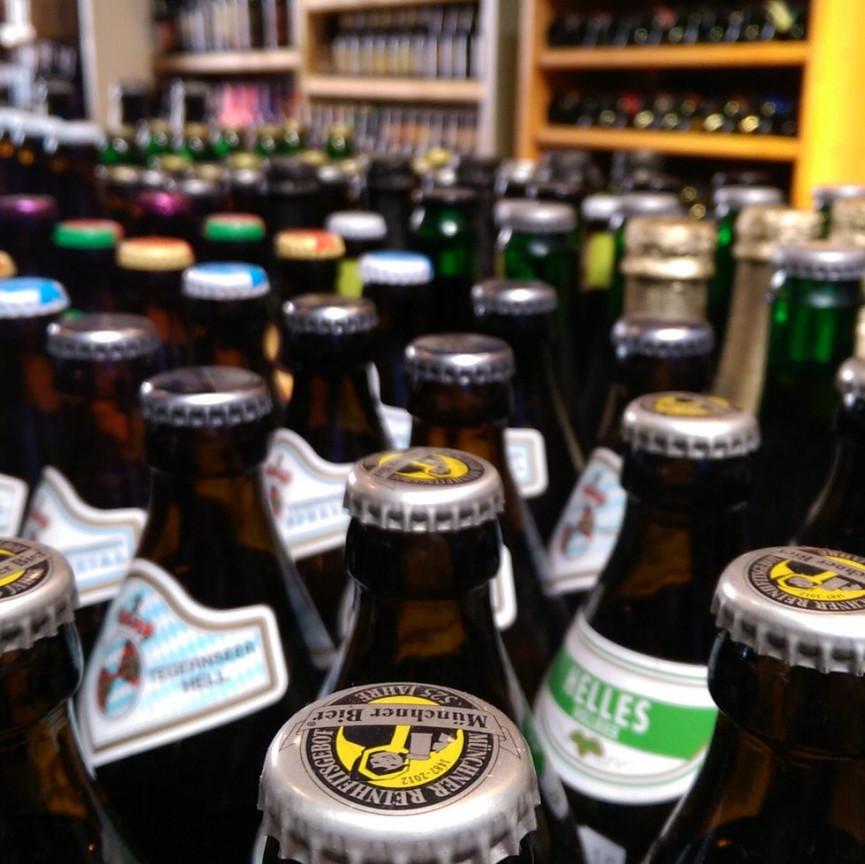 Beermoth, Manchester
We could quite easily ride out the rest of our days in Manchester's Northern Quarter. There's the stonkingly good burger joint Almost Famous; chilled out Scandi coffee shop Takk; arguably the finest menswear shop in Britain Oi Polloi; and this supreme beer outlet all within walking distance of each other. Manchester, you little beauty.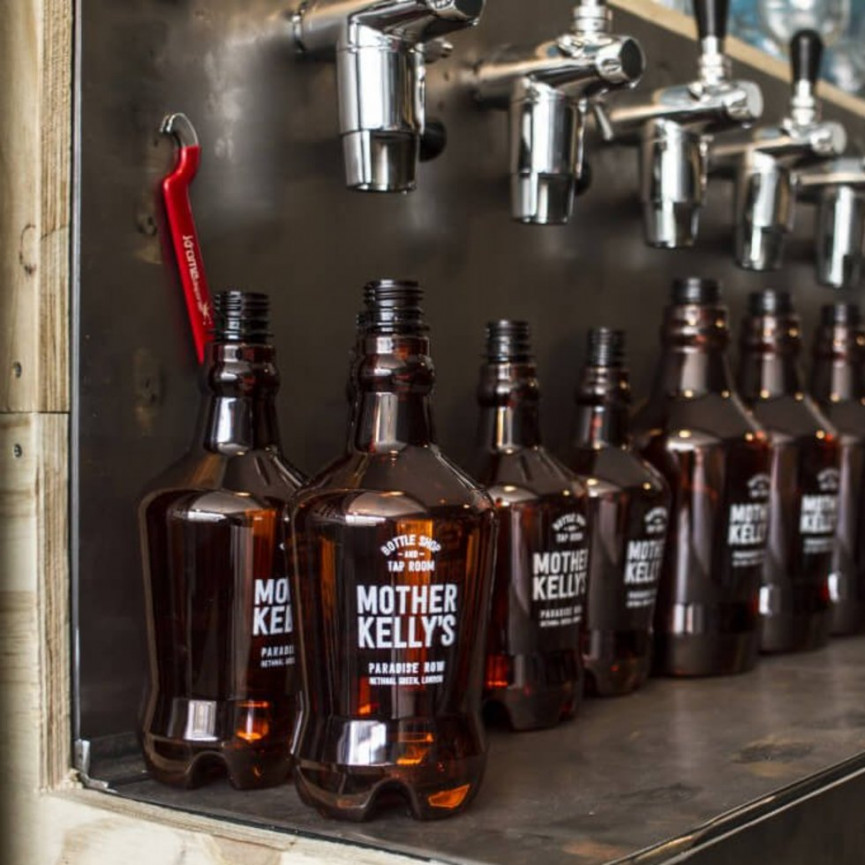 Mother Kelly's Bottle Shop, Homerton
Every Londoner, at least once, should feel the sun on his back and the chill of an icy-cold beer in his hand while sitting out front of Mother Kelly's in Bethnal Green. But when the weather turns whack, the tap room's little sister, this bottle shop in Homerton, is on hand to sort you out with the medicine needed to ride out the winter from the comfort of your own home.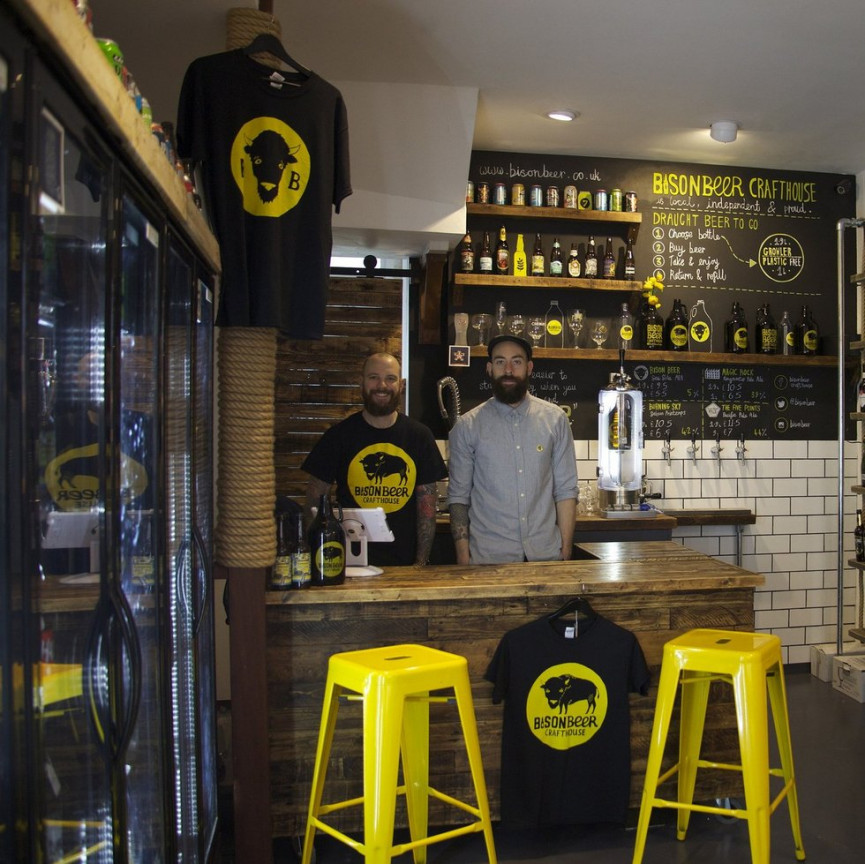 Bison Beer Crafthouse, Brighton
Just a bottle cap's flick from the beach sits Bison Beer, a bright and boozy outlet opened by two Uni pals with big heads for beer and even bigger beards. Sure, there's a tasty array of global beers, but what we like best about these guys is their unwavering Brightonian pride: their shelves are jam-packed with a huge 60-plus brewskis from the most local of Sussex breweries.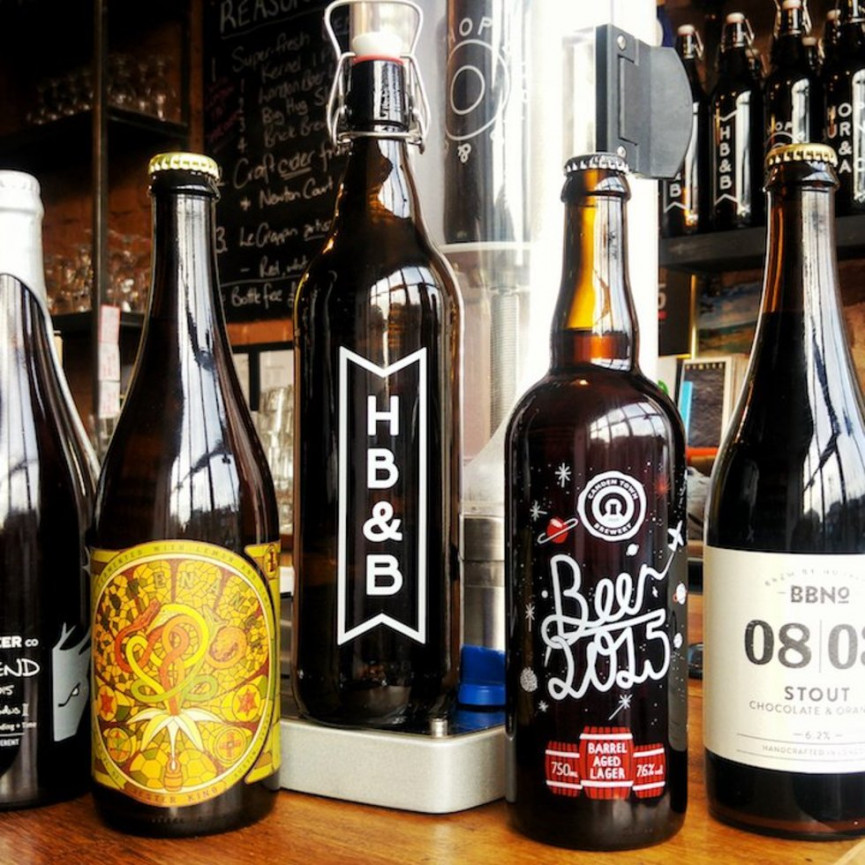 Hop Burns & Black, East Dulwich
Not only do Kiwi owners Jen and Glenn fill their cosy shop with the best selection of New Zealand microbrews in London (including one of our all-time faves Tuatara Conehead), they've completed a triple threat to your wallet by adding face-melting hot sauces (the 'burns') and ear-pleasing vinyl records (the 'black') to their boozy wares, too. It's like a weekend crèche for men.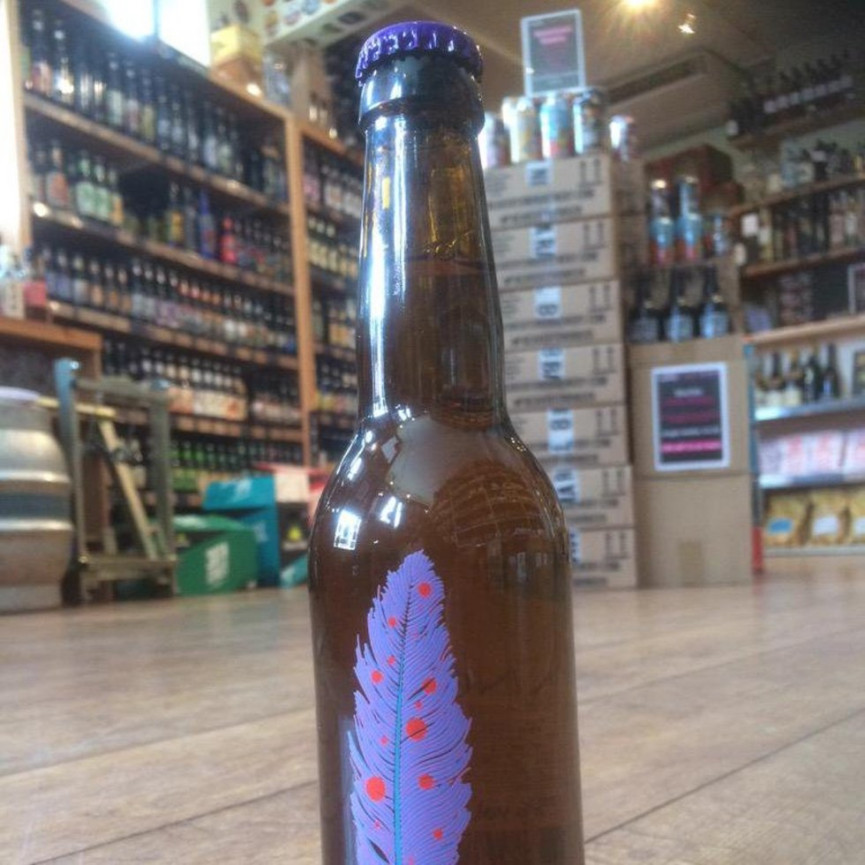 Real Ale, Twickenham
Home of British rugby Twickenham may be, but there's another powerhouse on the street that's got even more gold around it's neck than our egg-chasing first 15. Numerous industry awards have given Real Ale a celestial level of kudos amongst beer drinkers so if you happen to witness England lose at home again, you know where to go to hold back the tears.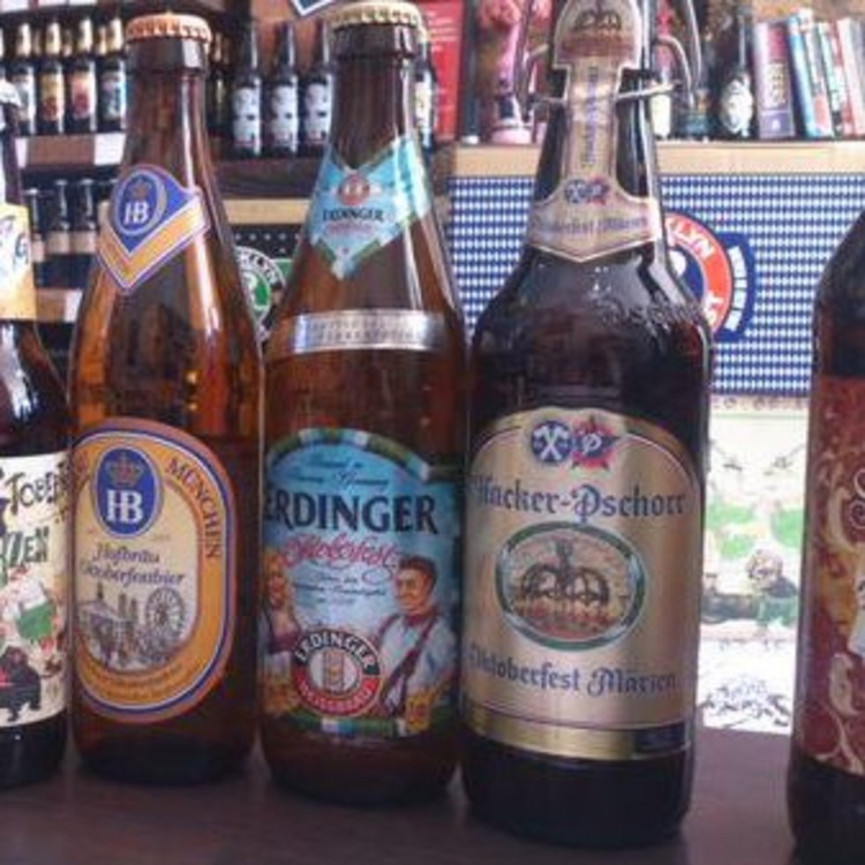 The Beer Boutique, Putney
There's always something cool happening at The Beer Boutique. Whether it's burger and beer pairings with Dip & Flip Burgers, or a Brew Fondue evening (yeah, it's as awesome as it sounds), check out this bottle shop's site to keep on top of the awesome activities you'll want to check out for yourself.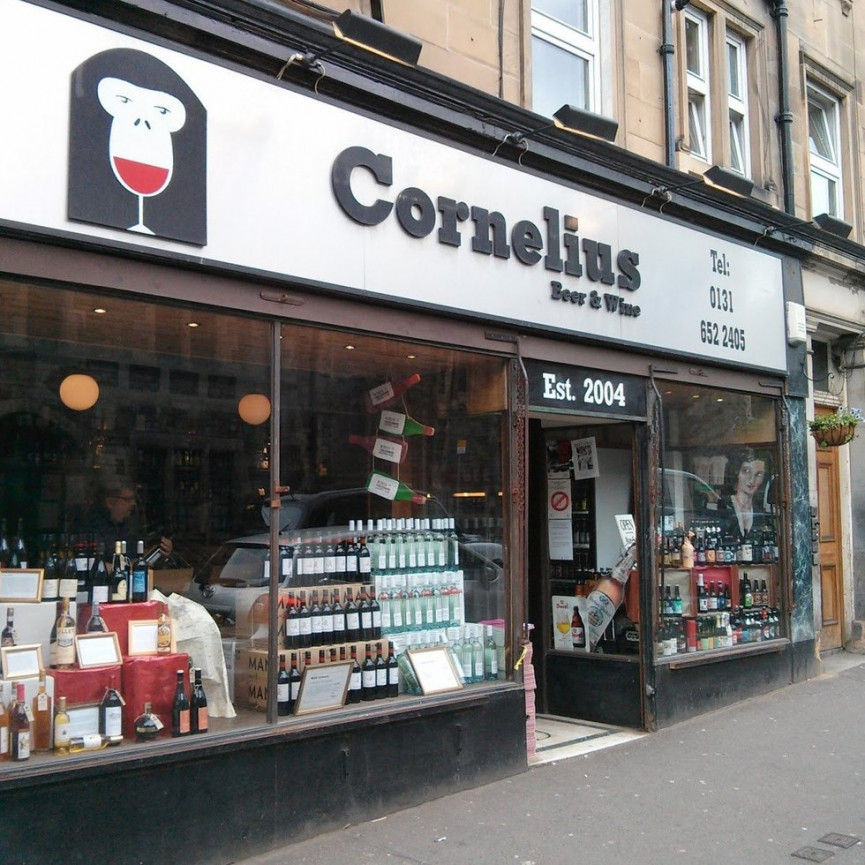 Cornelius Beer & Wine, Edinburgh
Boasting the "best that Scotland has to offer" this small but popular bottle shop keeps a wide range, with local Scottish berries joined by eye-watering selection of German, European  and US breweries. Indeed, the choice inside is enough to get even the most seasoned of ale experts dizzy with excitement. And later dizzy on properly tasty strong continental lager, no doubt.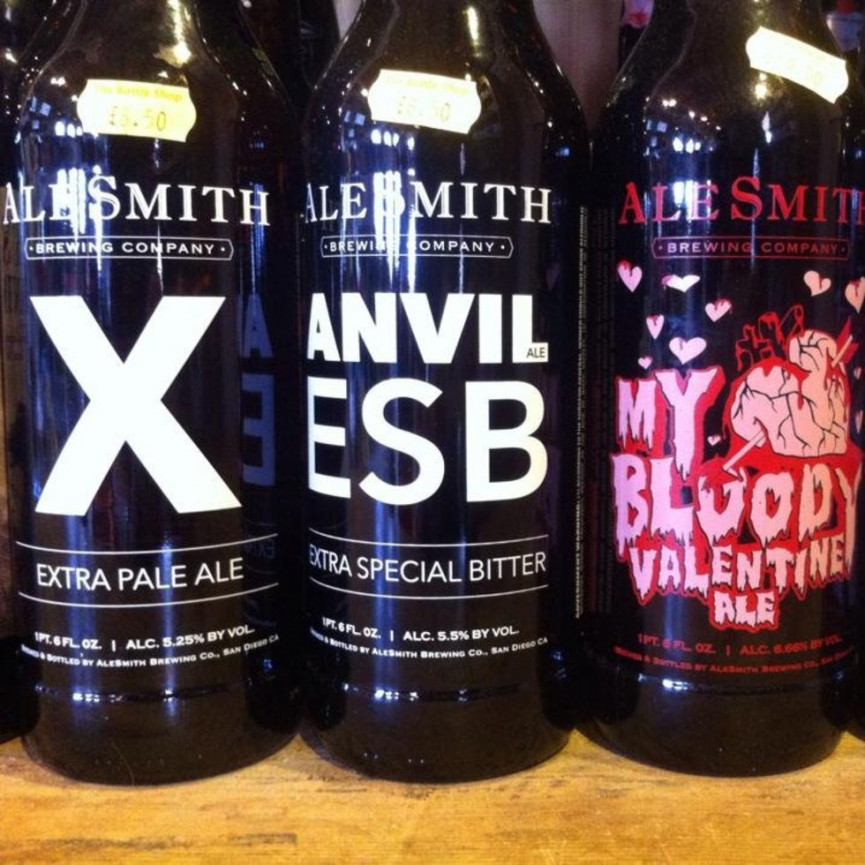 The Bottle Shop, Canterbury
"People should never be forced to drink bland, corporate, mass market beer and everything offered in The Bottle Shop comes with a genuine seal of approval," boasts this Kentish beer peddler. Nailed it.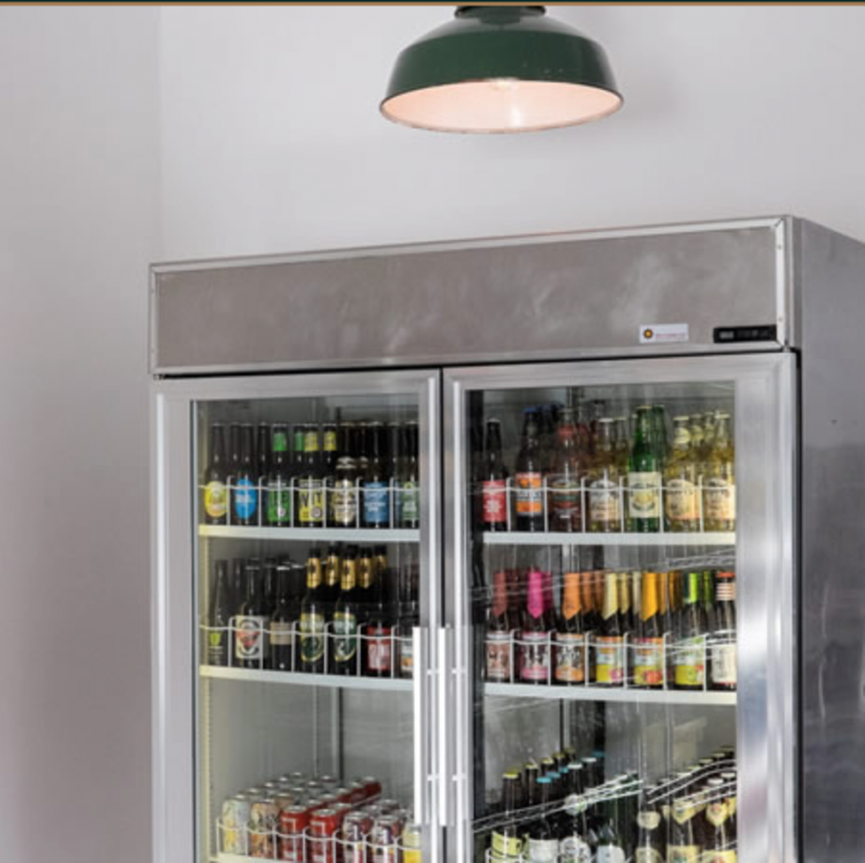 Homebrew, Birkenhead
In Liverpool any time soon? Then pack your Speedo's. This bolthole for hard-to-get beers is worth swimming across the Mersey for.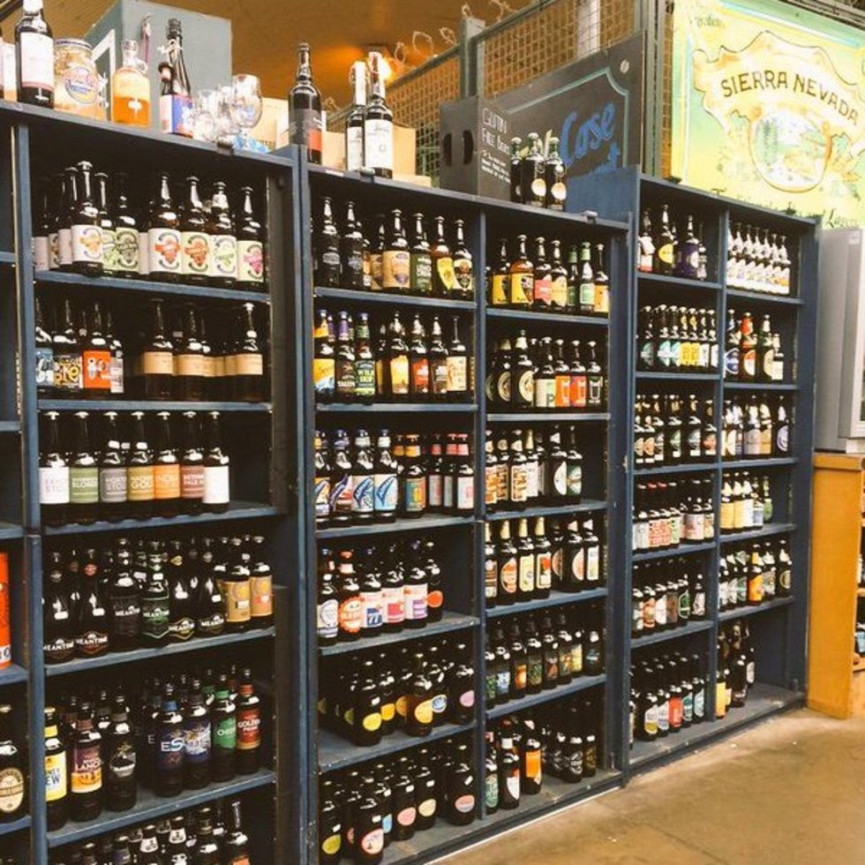 Utobeer, Borough
This is the original hopster's paradise. Utobeer's cage of beer, hidden at the heart of London's historic Borough Market, has been a flame to beer-loving moths since 1999. You can have a near-perfect Saturday in the capital by picking up some eats from a nearby food stall, raiding these chillers for a bevvy, and finding a corner to sit, consume, and just people-watch.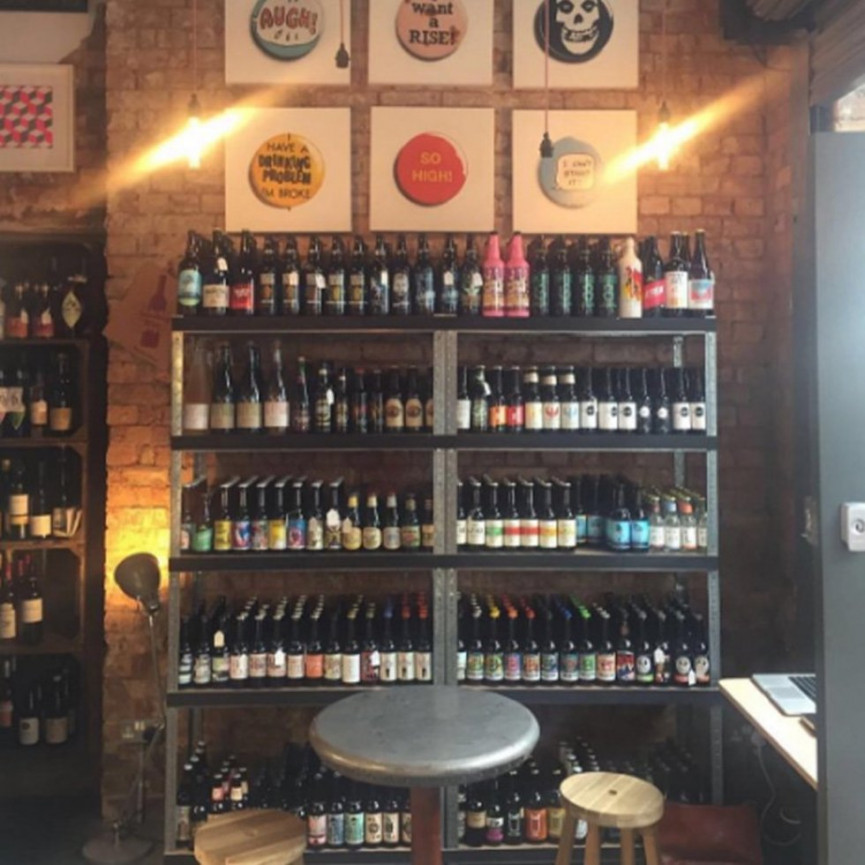 Art & Craft, London
Who likes a little culture with their booze? This specialist craft beer shop from The Inkspot Brewery displays a range of urban and contemporary art (imagine that in your local offy 10 years ago), but the real sell is its range of over 500 beers from both London and international breweries. Its own beers are rotated weekly, keeping the ales fresh and tasty at all times. Mmmmm, rotated.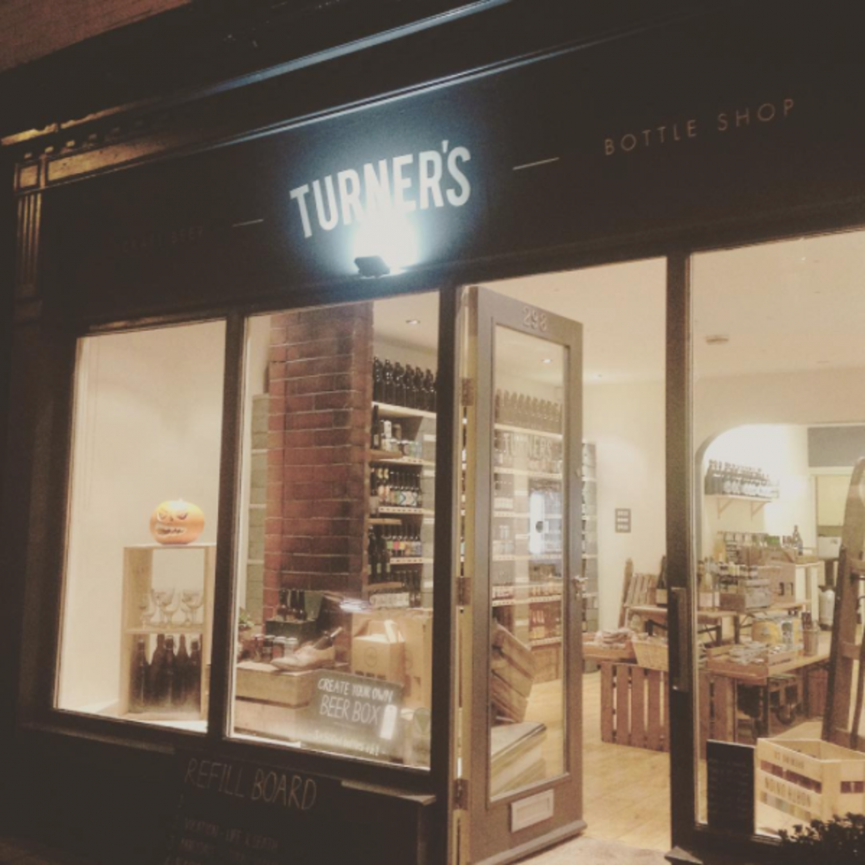 Turner's Craft Beer Bottle Shop, Sheffield
"Good Beer Sold Here" reads the chalked-up sign outside this Yorkshire hop haven. Couldn't have said it better ourselves.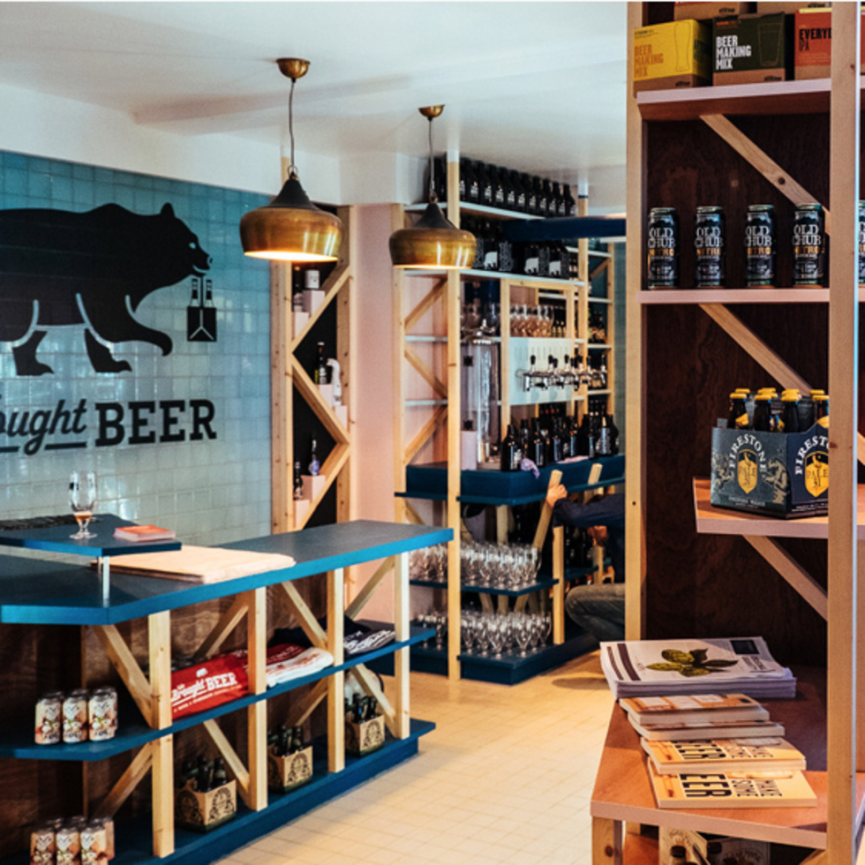 We Brought Beer, Clapham Junction
After the huge success of their first "beer and homebrew general store" in Balham, WBB have expanded their hop-flogging empire to Clapham Junction and set up shop number two with 400 different cans and bottles, a tasting room, a beer garden and growler refill station. It's not hard to see how these guys earned their rep as one of the capital's finest craft beer boutiques.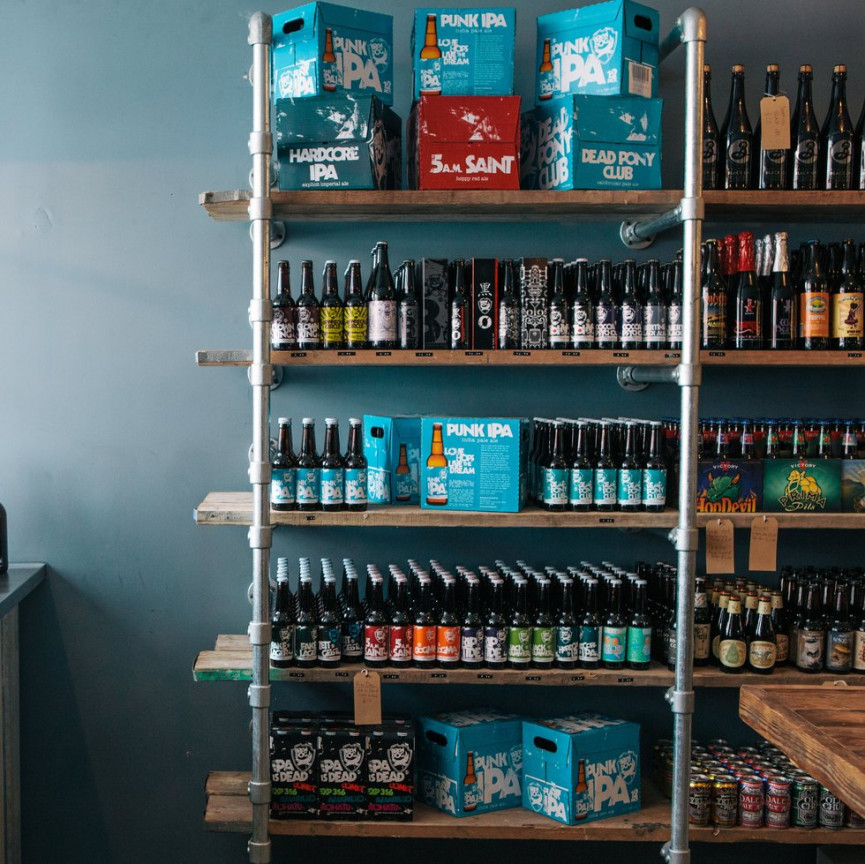 BottleDog, King's Cross
Not happy with just, y'know, sparking the whole craft beer movement in the UK, BrewDog continue to open new projects around the globe in a pretty clear attempt at total world domination. The Scottish punks opened their first bottle shop in 2014 just a stroll from King's Cross station, and stuffed it with over 250 quaffable delicacies as well as enough home brew equipment to help you take a slice of the craft beer industry pie yourself.