ShortList is supported by you, our amazing readers. When you click through the links on our site and make a purchase we may earn a commission.
Learn more
10 things to know about Shazam! Fury Of The Gods, according to its directors and stars
The insiders' guide to DC's latest superhero flick.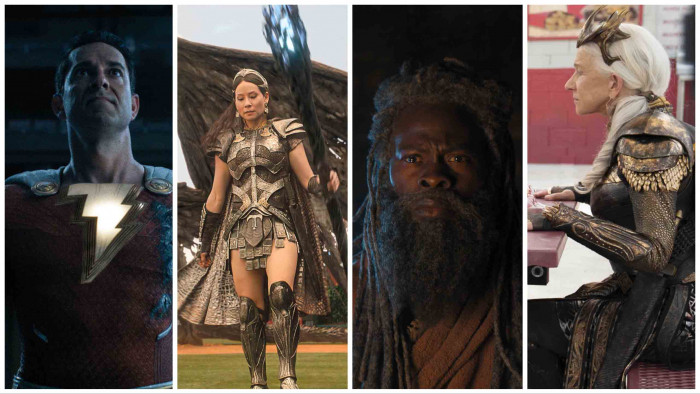 Shazam! Fury of the Gods is the latest superhero blockbuster from DC and a movie that is packed with ambitious set-pieces, while never forgetting the wry sense of humour that made the first one so watchable.
Everything is turned up to 10 this time around, with six superheroes - all of which have teenage alter egos - joining Shazam! to help save the world from three goddesses from the God Realm that are out to wreak havoc.
Add in some spectacular monsters torn from Greek myths, Shazam's teenage self worried that he's going to be kicked out of his home when he turns 18, and some unforgettable performances from Dame Helen Mirren and Lucy Liu and what you have is pure popcorn fodder.
To learn more about the Shazam! Fury of the Gods, ShortList sat down with director David F. Sandberg and stars Zachari Levi (Shazam!) and Djimon Hounsou (Wizard) to talk about the movie and more.
Here's 10 things to know about Shazam! Fury Of The Gods, according to its directors and stars...
---
1. A lot has happened since the first movie…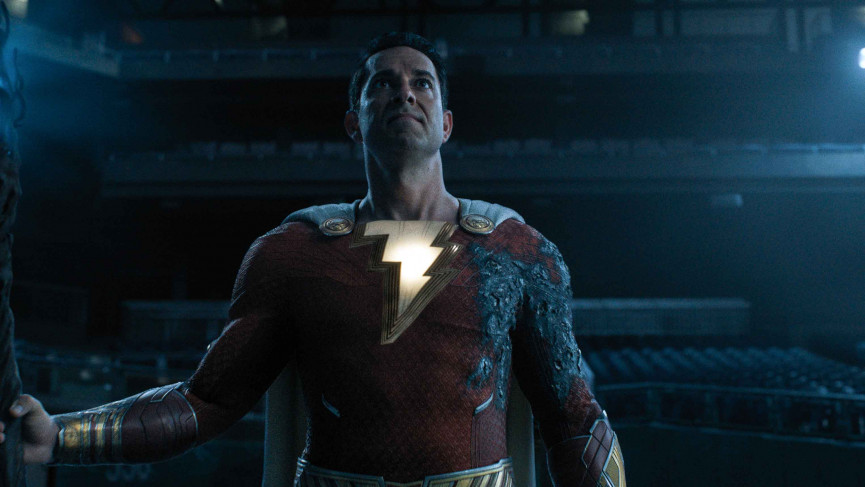 Zachary Levi: "Between the first movie and this one is about three years and so this superhero family have been going on a lot of super missions that you just get little snippets of, through newspaper articles and whatnot. We've been doing this for a while and our lair is all kitted out with our fun stuff. It's all super fun. I mean, pardon the pun, but it's super fun."
2. And a lot has changed with the character, Shazam!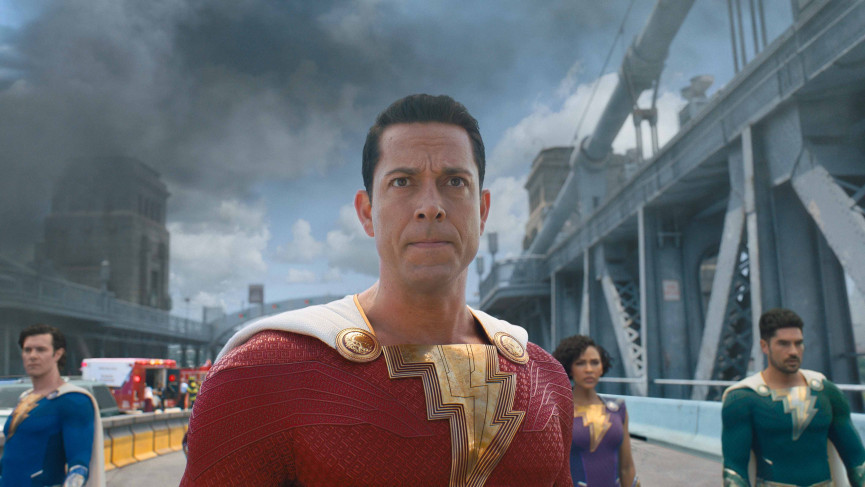 Zachary Levi: "Three years is a big time in his life. He's almost 18 which means he's almost about to age out of the foster care system, which is freaking him out because he just found this family finally after long last, and also he's feeling he's got his imposter syndrome because he's trying to be a good leader, but he is struggling with very much being that good leader. And so he's dealing with that stuff.
"And then there's these three goddesses who come from the God Realm and are very upset with him. So there's a lot going on!"
3. The scope for Shazam! Fury Of The Gods is huge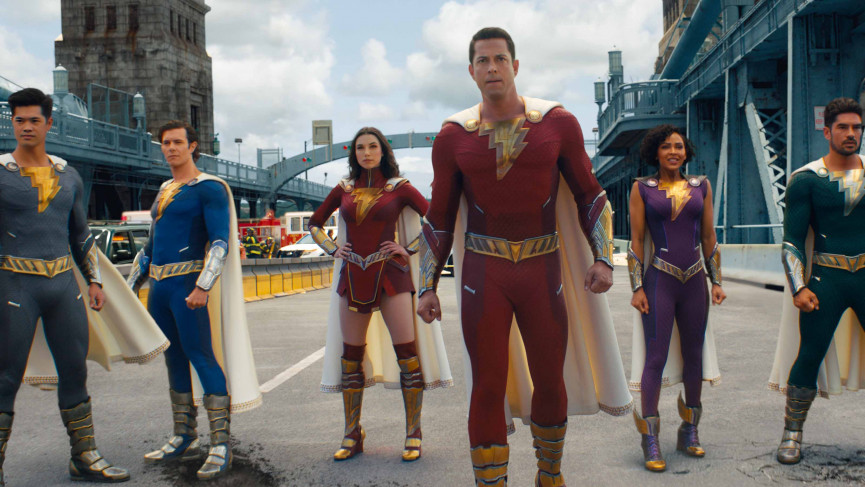 David F. Sandberg: "It's got a lot of characters! There are six superheroes, three goddesses, a wizard, dragons, unicorns and monsters. It was difficult because this was like a little mini Justice League movie for me, just because of the amount of characters. And it's difficult to figure out how you block a scene and where you put the camera and everything.
"It looks easy when you see the finished product but it's hard. And there's one scene in the movie where we have the whole family and everything. So I just had to line them up and film them that way."
4. There's a good reason why Greek mythology is used in the movie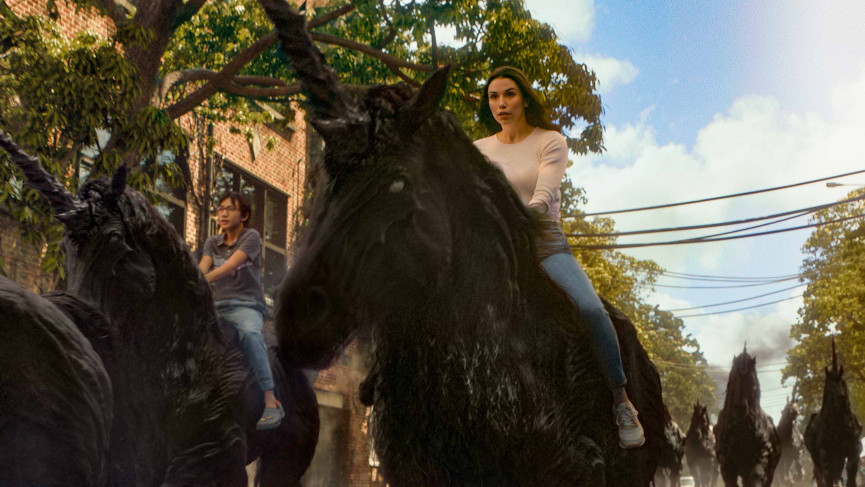 David F. Sandberg: "It works to have these mythological gods and characters in the movie. They are sort of the old school superheroes so it fits very well together. And since I love monsters, the film also got some OG monsters - minotaurs, manticores, cyclops… So it was fun to pay homage to the great Ray Harryhausen."
5. Designing the monsters for the movie was fun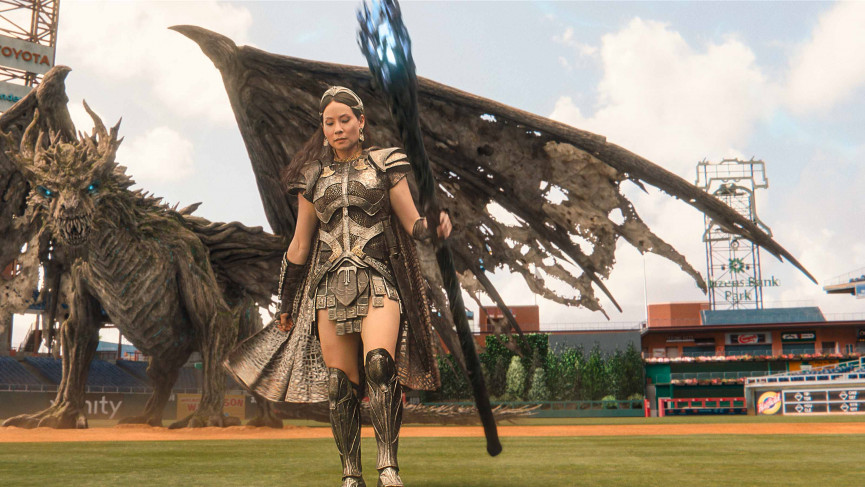 David F. Sandberg: "Designing the monsters was really fun. It is a bit of a process because you start with drawings where it might look really cool. But then when you do a 3D model and realise it doesn't really work in 3D. So you have to change little things here and there. And then once it goes to animation, the animator says: 'Hey, the legs are too tiny'. So it's a bit of a process to get there."
6. Zachary Levi and Asher Angel have a special bond on set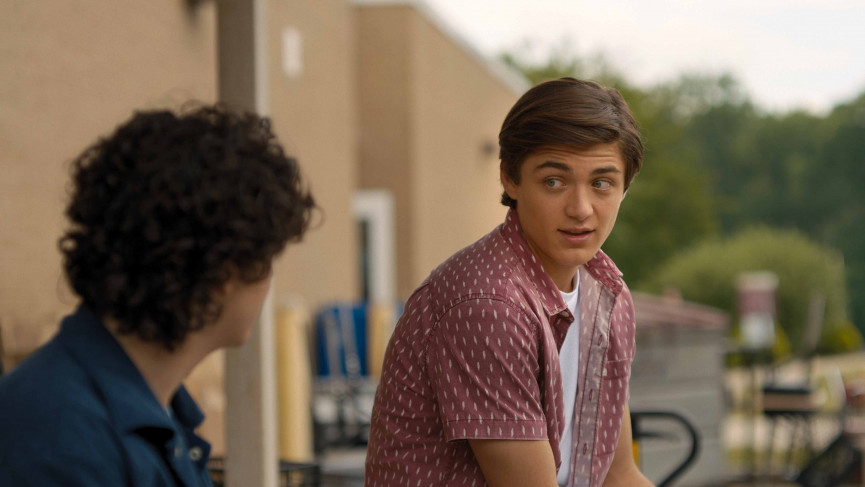 Zachary Levi: "Asher [who plays Billy Batson, the child who becomes Shazam!] and I got thrown into this so quickly in the first movie, and I think that what we found is we just kind of hang with each other. We can just assimilate each other's energy as best we can and honour each other's energy as best we can."
7. Shazam's director has kept a very interesting prop from the movie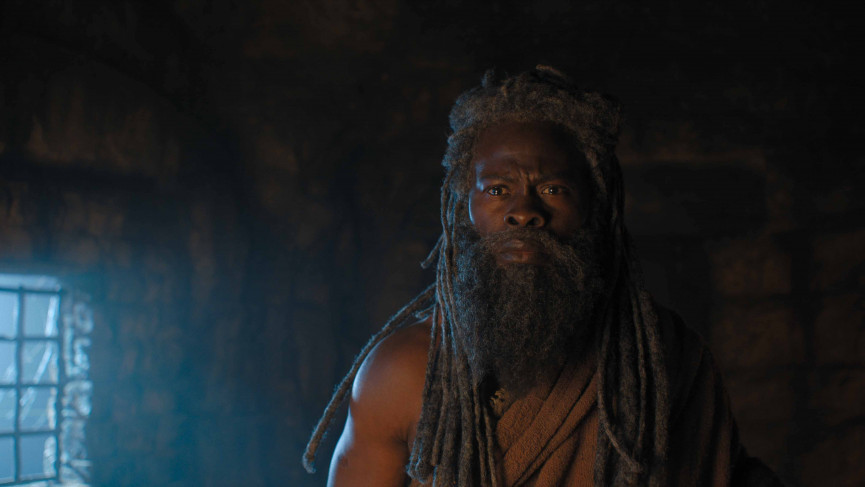 David F. Sandberg: "We built a model of Djimon Hounsou's [who plays Wizard] hand out of silicone sponge for a certain scene. That's a prop I actually kept because it was so fun. It looks so real!"
8. One scene was cut to keep Shazam! as 'a family movie'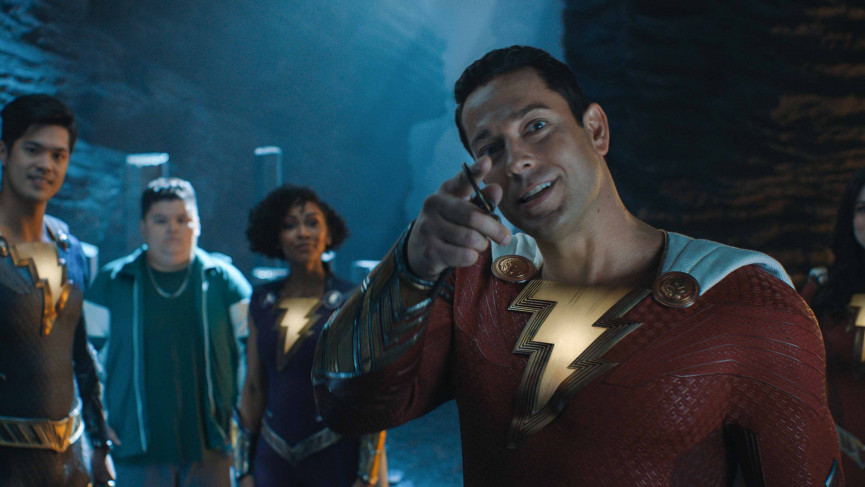 David F. Sandberg, who started his career as a horror director: "There was one bloody thing we cut but it wasn't because anyone said anything. It was just a little over the top. There's a scene where Lucy Liu's character puts her staff through a person and while you don't see it go in, you see the staff come out and it's all bloody. I thought that was maybe a little bit too much. Shazam is still sort of a family movie."
9. Zachary Levi still can't believe he got to work with Dame Helen Mirren…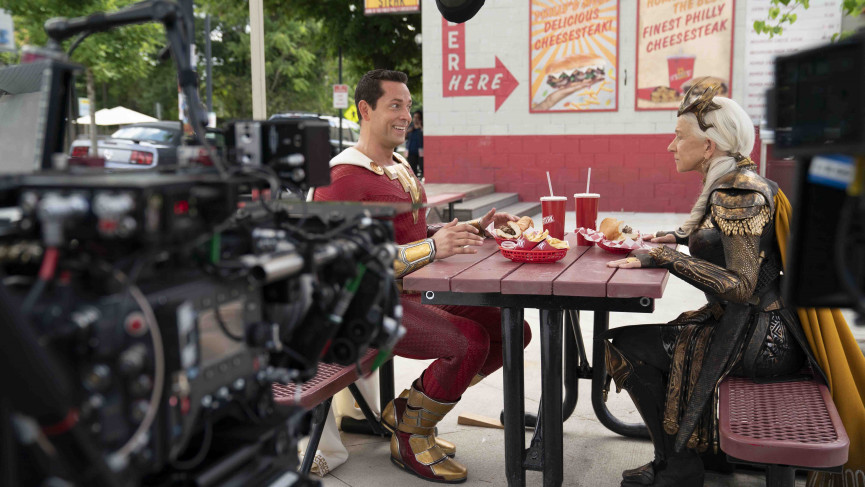 Zachary Levi: "I am sitting across from Helen Mirren and having a Tete a Tete for like, you know, five minutes just talking about Fast and Furious! Never in my life would I have thought I would be doing that. Or that I would be doing a scene with Dame Helen Mirren, where I'm playing a child in a man's body. It'll be ingrained in my head forever."
10. And neither can Djimon Hounsou and David F. Sandberg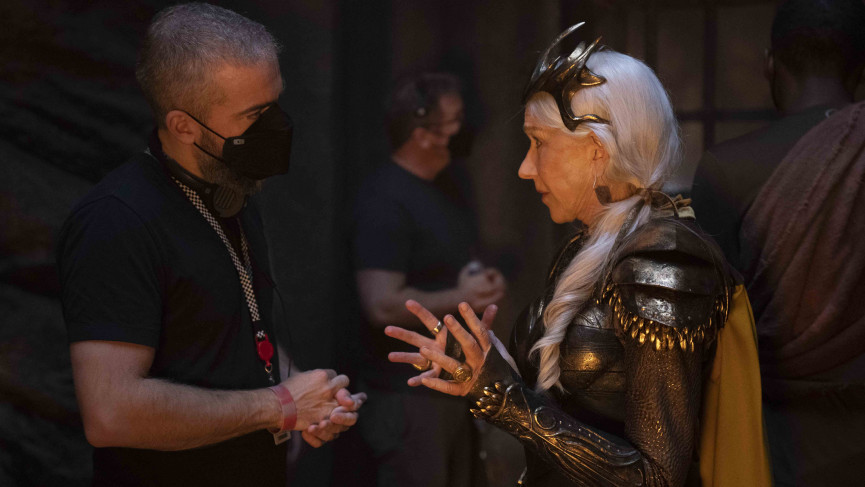 Djimon Hounsou: "The 'bad goddesses' were just such an uplifting addition to our crew and it was wonderful to be working with Helen Mirren - it was my second time working with Helen and first time working with Rachel Ziegler and Lucy Liu."
David F. Sandberg: "Lucy Liu was telling me the other day, 'thank you for putting me in the movie'. I'm like 'thank you! It's my dream. I've been a fan forever'. I'm just so lucky to get to work with such a legend as her and also Dame Helen Mirren!"
Shazam! Fury of the Gods is in cinemas from 17th March.

Related Reviews and Shortlists