Bad news chaps.
We're still awaiting a device that guarantees a weekend of clear blue skies and mid-twenties heat. NASA didn't have the budget and Elon Musk was too busy building batteries.
But then, when have the British ever let a little drizzle spoil a day of smoked meat and cold beers?
With an unpredictable summer stretching before us, we've worked with British BBQ Champion Andy Annat and Chillisauce to round up the best tech that promises to enhance your barbecuing experience.
Smart GasWatch tank level monitor
The chicken is marinated, the patties are oiled and the generic sports event is nearing its climax. Disaster strikes: as you turn to warm up the barbecue, the soul-warming "whomf" of igniting gas is replaced by the dry "thunk" of disappointment.
Not with one of these on your tank: the Smart GasWatch monitor connects up to your phone via Bluetooth, telling you just how much fuel you've got left to cook through. Currently looking for funding on Indiegogo, it should arrive at the tail end of the summer.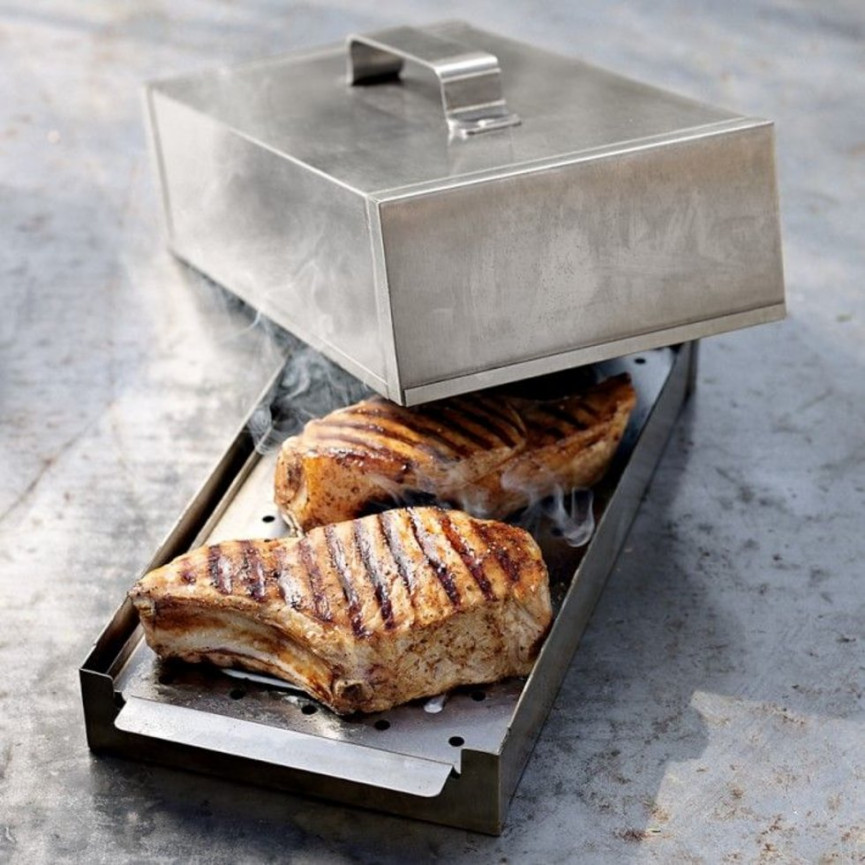 Stainless-Steel Smoker Box
Still grilling your steaks? You can do better than that.
By filling the bottom of this smoker box with wood chips or fragrant herbs, you've got an easy, safe way of adding some extra flavour to your favourite cut of burnt meat. The design of this box from Williams-Sonoma also allows you to smoke out your entire barbecue grill (provided you've got a hood you can close).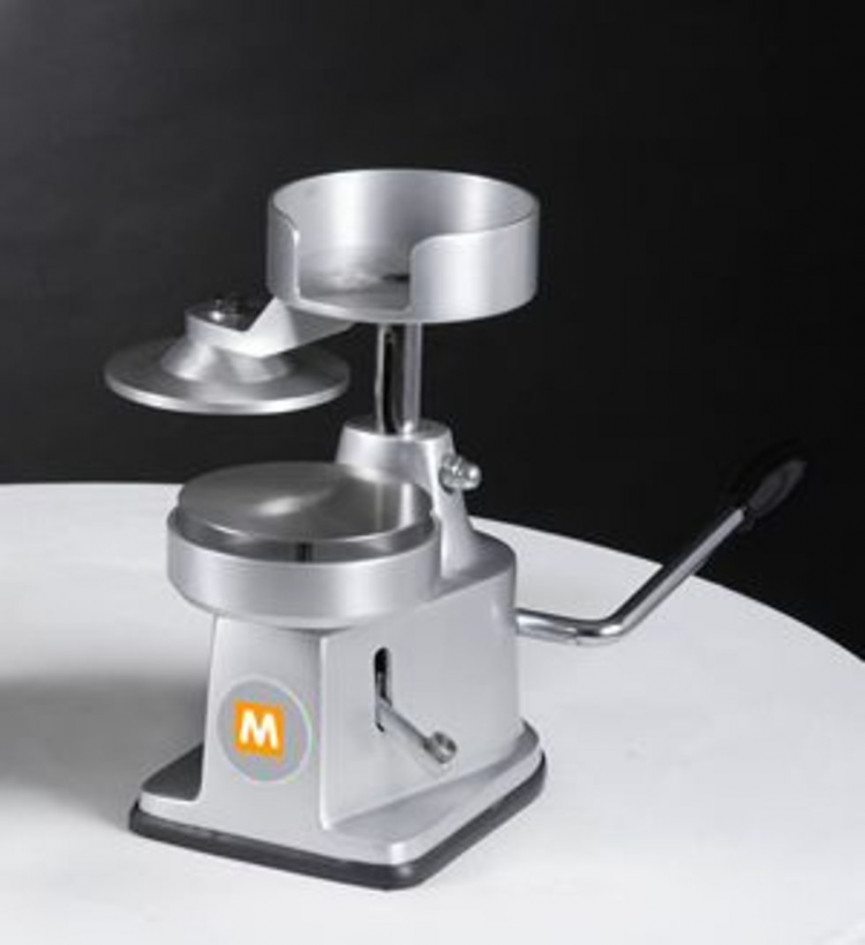 Burger press
From the luxury end of the scale for a weekend cookout, this press is one for those who take their burger patty construction very seriously (two cuts of meat, various rubs, you know the drill). "Professional" speck, this beats patting meat together by hand only to have it disappear between the bars of the grill.
Weber Barbecue Chimney Starter
"It'll be ready in ten minutes... or 20... maybe an hour... shall we order Chinese?"
If you don't want to risk upsetting the assembled garden carnivores, get yourself a chimney starter. By packing the coals in together, it speeds up their heating time, before you then scatter them around the base of your barbecue grill.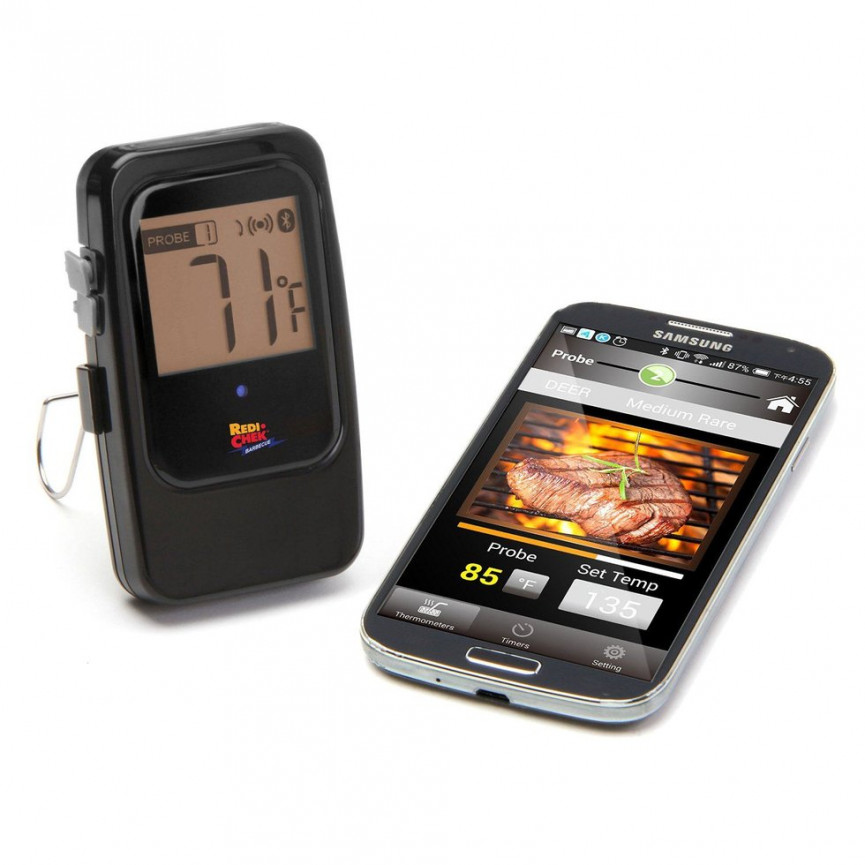 Maverick Bluetooth thermometer
One for the boys who like their toys.
Rather than sticking your hand over the licking flames of your barbecue in the age old "Is it hot enough yet?" test, stick one of the pins of Maverick's wireless thermometer into the desired area of the grill and get a safe, instant readout. You can also link it to your phone with an app, giving you a nudge when your grill has reached the ideal cooking temperature.
Ideal for discovering which part of your barbecue is running hottest, and keeping an eye on whether those chicken breasts are really cooked all the way through.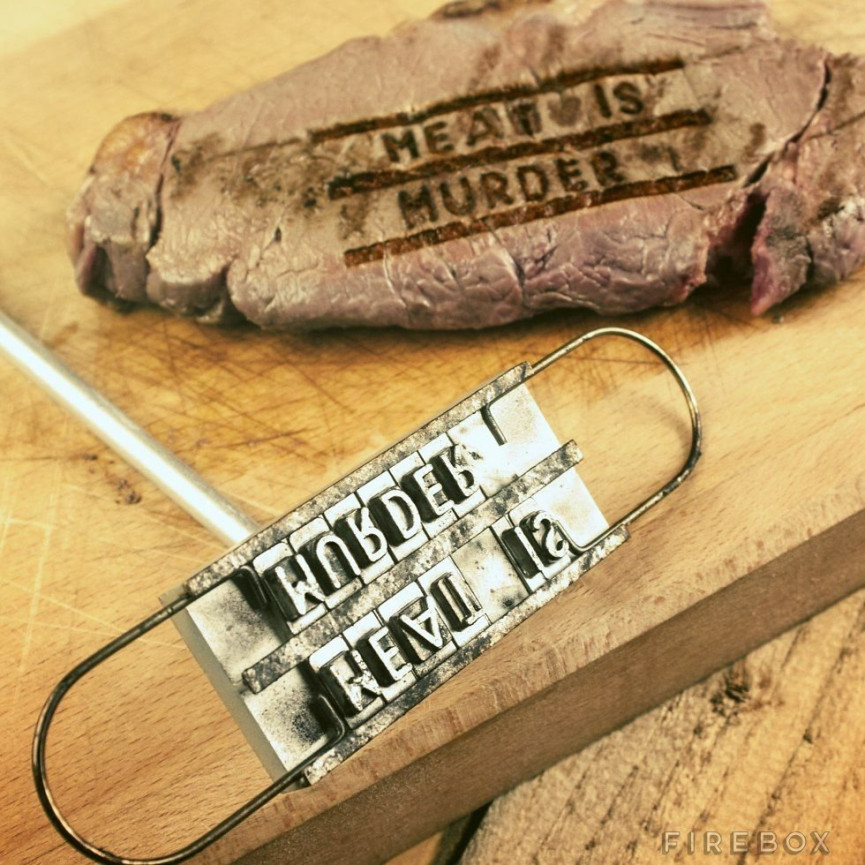 Barbecue branding iron
Be honest - ever since your first childhood dip into the violent world of Tom and Jerry, you've always wanted to try out your own branding iron.
While it doesn't claim to add to the flavour of your grill, the 52-letter back that accompanies this barbecue branding set should help you mark which produce isn't suitable for your vegetarian guests.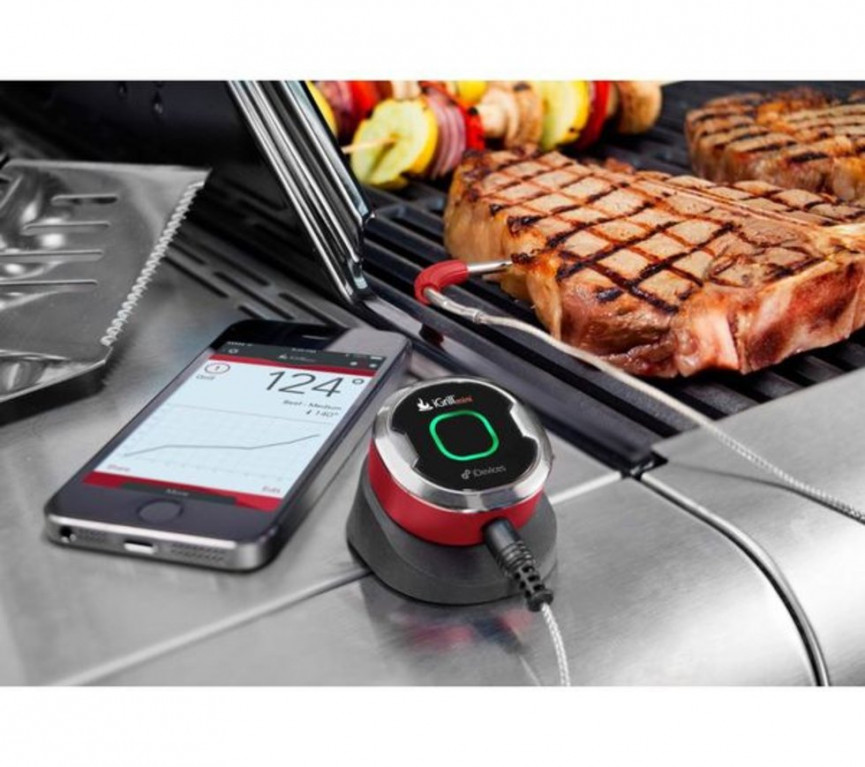 iGrill Mini meat thermometer
We lost count of the number of burgers and sausages we charred last year when wandering off to catch a glimpse of England's World Cup blunders. What we needed was an iGrill Mini.
The app that accompanies this little thermometer carries a wealth of information on the perfect grilling conditions. Select your chosen meat, stick the Mini's spike into it and wait for the iGrill app to send you a notification that your burger is at risk of becoming blackened. 
£29.99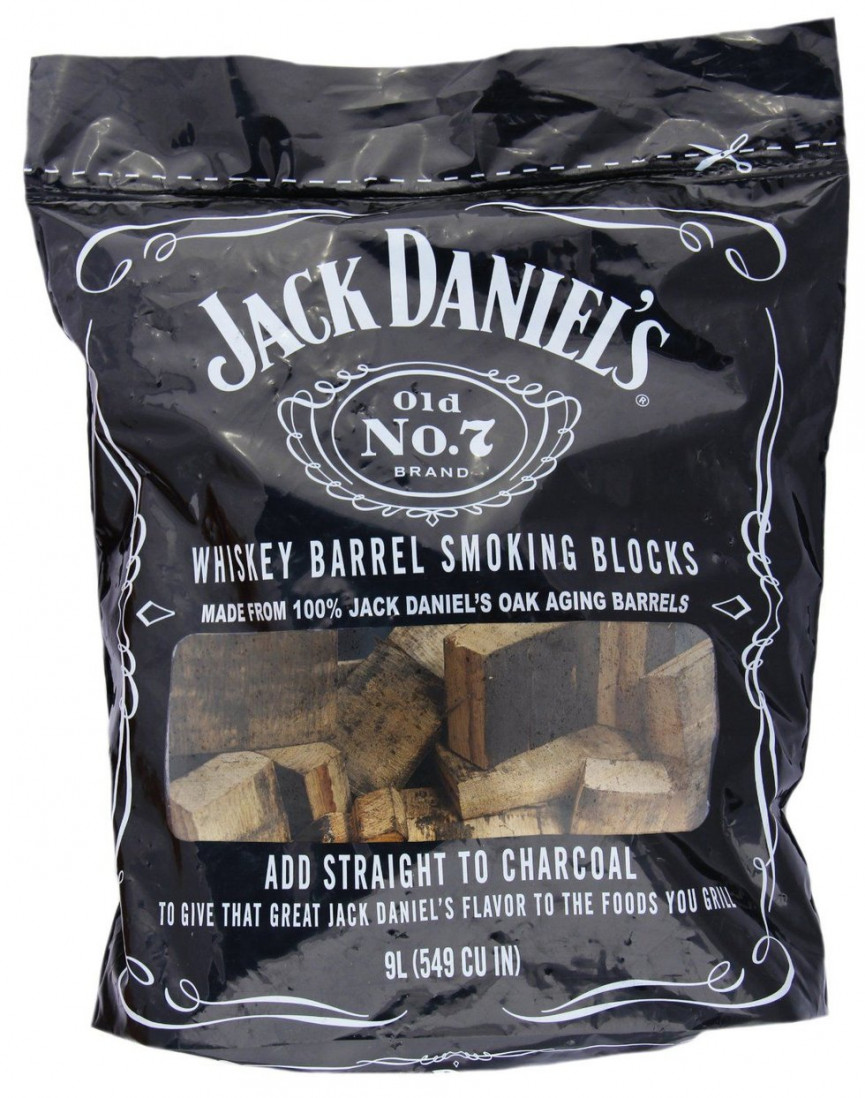 Jack Daniel's Whiskey Barrel Smoking Blocks
Not quite a "gadget", but a neat extra to have around the barbecue this summer - Jack Daniel's has introduced this range of smoking blocks made from old oak ageing barrels. Add them to the briquettes or charcoal of your existing barbecue for an added smoky hint of Tennessee whiskey, or nab yourself a smoking box for a full-flavoured approach.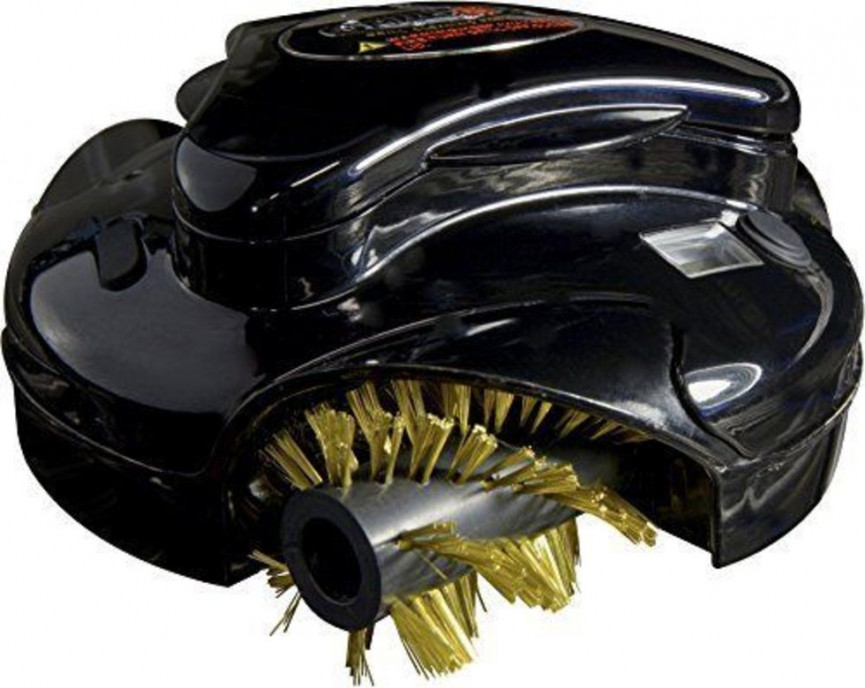 Automatic Grill Cleaning Grillbot
If you fear the inevitable robotic uprising, you best skip this one. Working in a similar fashion to a robotic vacuum cleaner, the Grillbot will navigate the depths of your grease-splattered grill, removing dirt with its rotating metal bristles.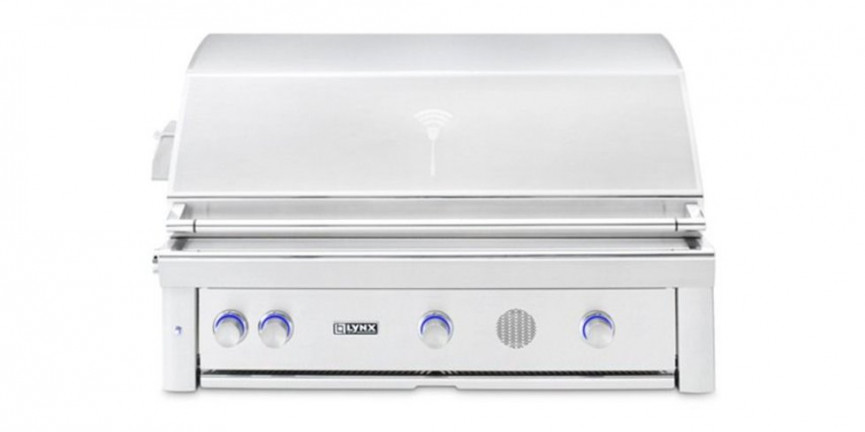 Lynx 42" Built-in SmartGrill
If you really want to outdo(or) your mate's gas-powered flesh burner, look no further than Lynx (not the under-arm bunch). Their new range of SmartGrills contain more tech than the average family hatchback, with voice activated controls, an app operating system, backlit LED control knobs (for night cooking?) and electro-mechanical valves to automatically maintain preset surface temperature. 
You'll never use the oven again.