A collection of the best PS4 exclusives hasn't been this challenging to narrow down for years. The console war chat has thankfully died a death but comparing Sony and Microsoft's first party titles every so often is still fun.
Below are 10 reasons for Xbox to give PlayStation some serious side eye. It's important to note that it's not just the return of beloved icons fuelling our nostalgia fires either.
Fresh new IP like Horizon Zero Dawn, the superheroics of Marvel's Spider-Man, and even an irresistible fresh version of Tetris can all only be found on PlayStation. In no particular order then, here are the 10 best PS4 exclusives.
Remember to upvote or downvote to have your say.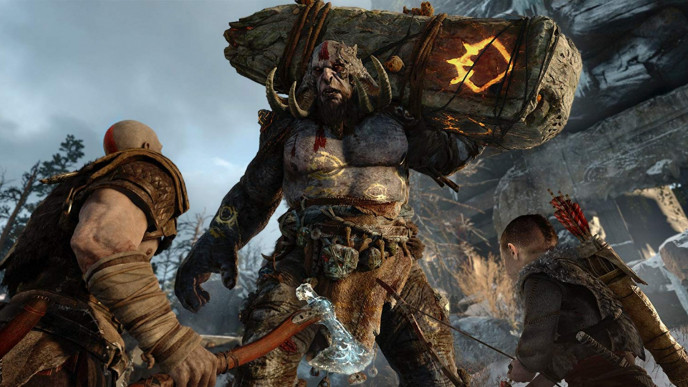 Oh boy. The return of furious PlayStation icon Kratos in 2018's God of War is truly triumphant. Leaving Greek myths behind, this is a Norse affair and the titular titan is now a father. While even throwing and summoning back your axe is a feeling best described as "game of the year material", the real heart of God of War is no longer something that Kratos rips out of chests still beating. The relationship between father and son amidst sweeping vistas and monster fisticuffs is perfect.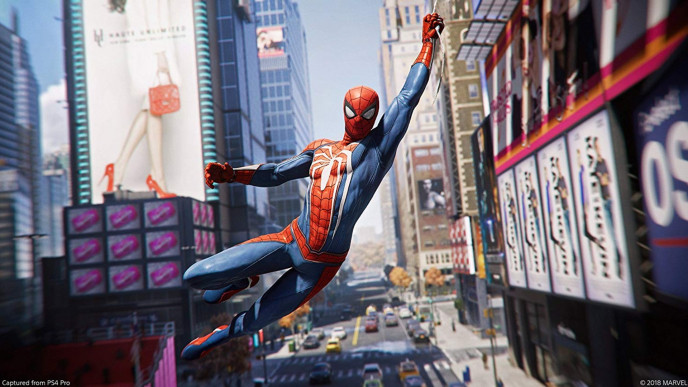 If you haven't truly felt like a friendly neighbourhood superhero since 2004's Spider-Man 2, it's finally time to get that suit back on. Insomniac Games's open world Manhattan is a beautiful playground of crimes to stop, goons to web to walls, and pesky super villains to send to the clink. While there's a heartfelt story, crunchy Batman Arkham-style combat, and, errr, pigeons to catch, don't be surprised if you just spend most of your time swinging through the streets for that perfect photo mode shot.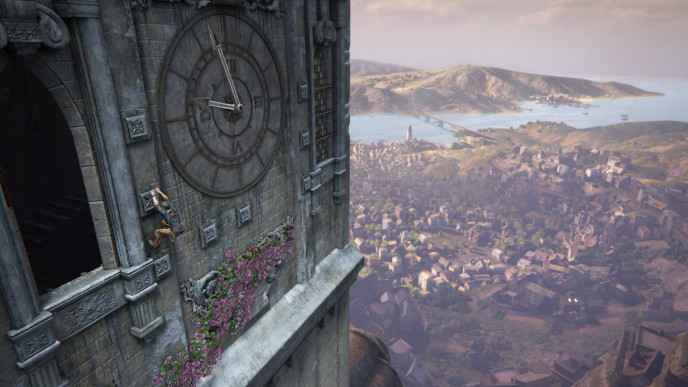 PlayStation poster boy Nathan Drake gets a fitting conclusion to his artefact-pilfering series in A Thief's End. Drake is meant to be settling down to married life, but instead finds himself on yet another explosive, if murderous, journey through even more ludicrous set pieces. Developer Naughty Dog manages to make stumbling from cinematic motorcycle chases to vertigo-inducing climbs look effortless for the charming explorer. And if you want even more Uncharted, don't miss The Lost Legacy, which switches Nate out for Chloe Frazer and Nadine Ross.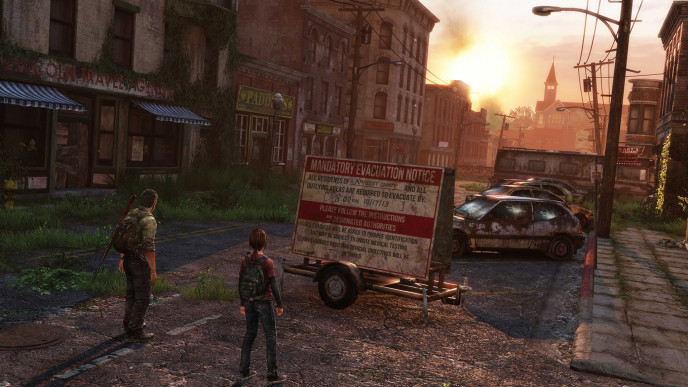 Games love the end of the world. Yet, despite the misery of the concept, few post-apocalypse games can actually break your heart. Even if you've already played it on PS3, Naughty Dog's beautiful The Last of Us remaster manages that effortlessly. Joel and Ellie's survival horror adventure across America combines a thoughtful narrative with true, desperate scares as they take on those infected with the Cordyceps fungal virus. Just don't Google the very real science…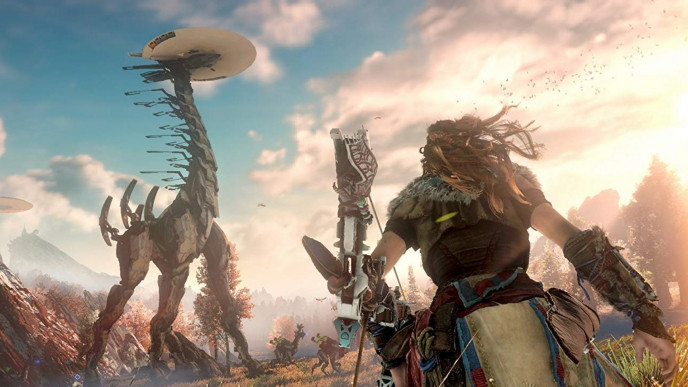 A robot dinosaur post apocalypse game from the developers of Killzone, a masterpiece? You better believe it. Guerrilla Games's Horizon Zero Dawn manages effortlessly to deliver a beautiful fresh new world of murderous toothy cyborgs and also a bold new hero in the shape of Aloy. Her quest for truth across a strange new world weaves a brilliant narrative, not to mention a killing/crafting loop so compelling it should be illegal. Prepare for a bow to become your new best friend.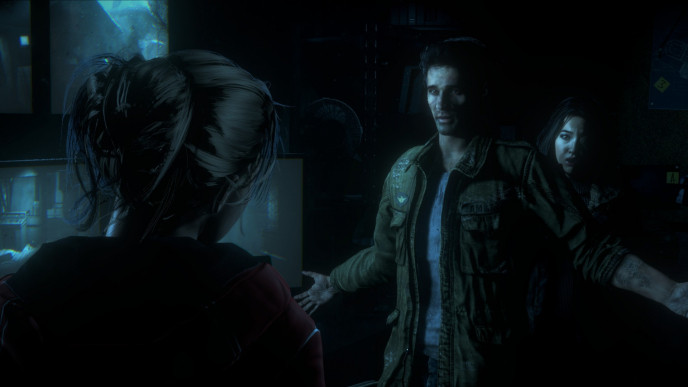 If schlocky scary movies full of self-referential jokes from attractive twenty somethings are your thing, look no further than survival horror adventure Until Dawn. Starring Hayden Panettiere and Rami Malek, Until Dawn ramps up the scares by forcing you to make the key decisions. Which way will you run when the masked killer is walking slowly after you? Or perhaps you're the kind of person who goes off to investigate strange noise. And, yes, characters die permanently. No pressure.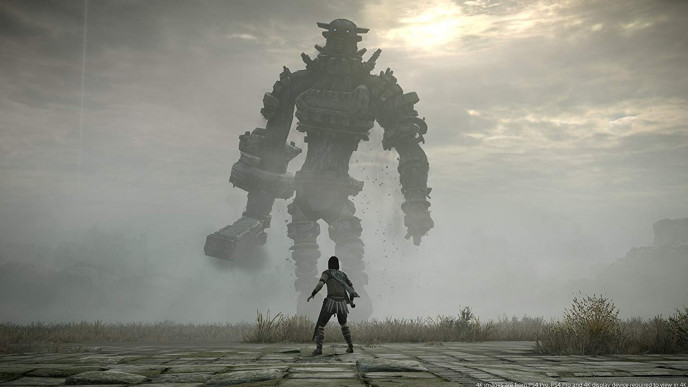 It's time to feel very, very guilty. Again. Whether you played it on PS2 all the way back in 2005 or are fresh to Shadow of the Colossus, this remaster is unlike any other experience on PlayStation. Faced with taking down 16 skyscraper-sized bosses - the colossi - you must make your way across lonely landscapes on horseback, hunting down these giant creatures. And you'll feel bad for doing so. This is an ultra-minimalist journey compared to the packed to-do lists of modern sandboxes and a breath of fresh - well, old - air in 2019.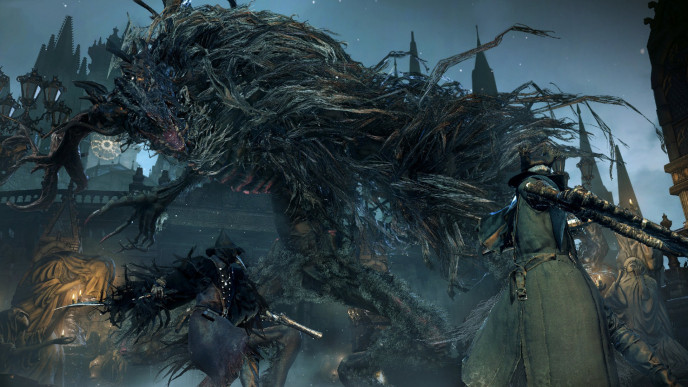 Welcome to Yharnam. It's dark, gothic, full of piles of dead things, and everyone wants to end you. You're going to love it. Demon Souls and Dark Souls studio From Software knows exactly how to balance that razor sharp line between challenge and controller-destroying frustration. Combat is an art form. Taking on these hordes of truly horrifying bosses is a veritable gym session of rolls and perfectly timed strikes. Bloodborne will spit you out when it's ready. Not the other way around.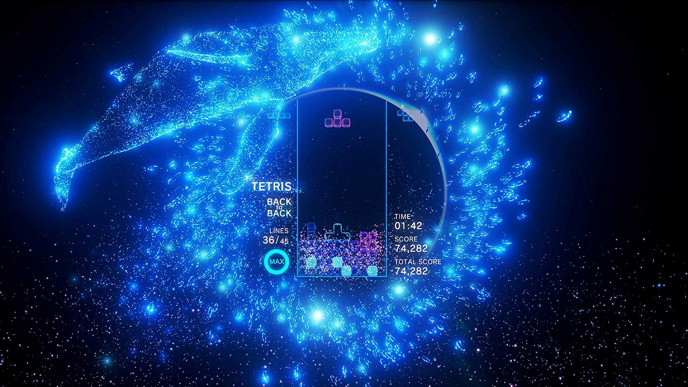 Yes, there really is a Tetris game you can only play on PS4, and you should absolutely invest in PlayStation VR to make the most of it. Come back, this is serious. The Tetris Effect is the tetronimo-packed puzzler like you've never seen it before, filled with psychedelic visuals and a thudding soundtrack. From the producer of Rez, Tetsuya Mizuguchi, this is a treat for the senses that those with synesthesia really shouldn't ignore.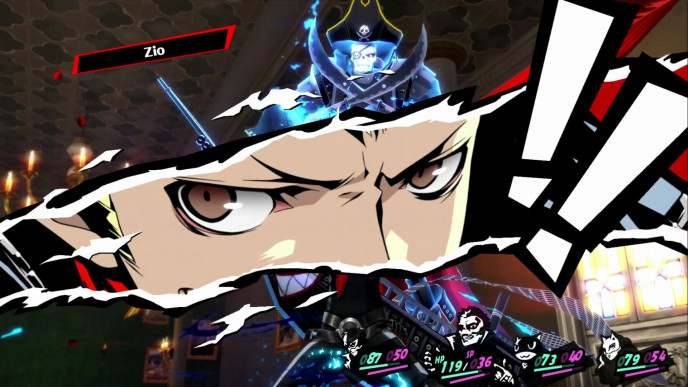 Let's go back to school. Well, back to a school where as well as lessons, teenage heartbreak, and homework, you and your friends also literally dive into the psyches of other people and battle demons in there. Persona 5 raises the bar for every modern Japanese RPG, perfectly balancing a compelling story with brilliant turn based combat. Now all you need to do is find a free hundred or so hours to experience it in its entirety.