ShortList is supported by you, our amazing readers. When you click through the links on our site and make a purchase we may earn a commission.
Learn more
Forget Chat GPT - watch these best AI movies instead
This is the Artificial Intelligence you need to know about...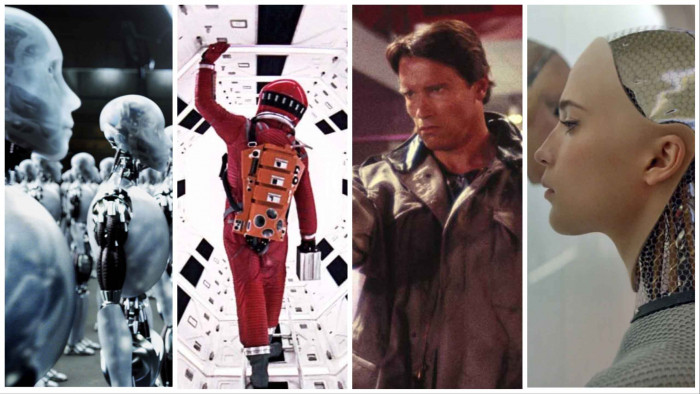 It's no secret that artificial intelligence (AI) is one of the hottest topics in tech right now, with new developments and breakthroughs happening every day. But how do the best AI movies ever made compare to where the real-life tech might be headed?
The recent flurry of AI-related news stories are all thanks to ChatGPT, a chatbot developed by a company called OpenAI. ChatGPT has proved to be eerily convincing at writing like a human – at least most of the time.
Hollywood has been fascinated with artificial intelligence (AI) for decades, exploring the possibilities and dangers of intelligent machines through countless films. But as AI technology like ChatGPT continues to advance at an unprecedented pace, it's no wonder movies featuring intelligent machines have become even more popular.
In this list we rundown the best AI movies ever made from earlier films, like Stanley Kubrick's 1968 2001: A Space Odyssey through to modern blockbusters, like Steven Spielberg's uninventively-named AI: Artificial Intelligence in 2001.
As you'll already notice from those examples, we're playing fast and loose with the term AI. In our list we have AI that takes the form of a voice assistant and a simple emoji (Moon) or a red light (2001: A Space Odyssey), and AI built into a hyper-realistic android (Ex Machina, Blade Runner) with a few variations that sit somewhere in-between.
Sci-fi has always been a playground for us to explore our collective fears about the future. However, looking to movies to help us address our concerns about the future of AI probably won't get us very far. While they can inspire us to think critically about the impact of intelligent machines, they also tend to focus on the extremes of AI's potential, portraying it as either a saviour or a destroyer
Have we missed out your favourite robot movie or AI masterpiece? Let us know in the comment box below.
The best AI movies In this eerie movie from Alex Garland (of The Beach fame), a programmer called Caleb (Domhnall Gleeson) is selected to take part in a ground-breaking experiment in artificial intelligence. He's whisked away to a remote house to test the human qualities of a beautiful and highly-advanced robot called Ava, who has been designed by a reclusive genius, Nathan (played by Oscar Isaac). But all isn't as it seems and the experiment takes a very dark turn. Although this movie has all the set dressing of sci-fi, it feels incredibly gothic in its tone, too.
Image credit: A24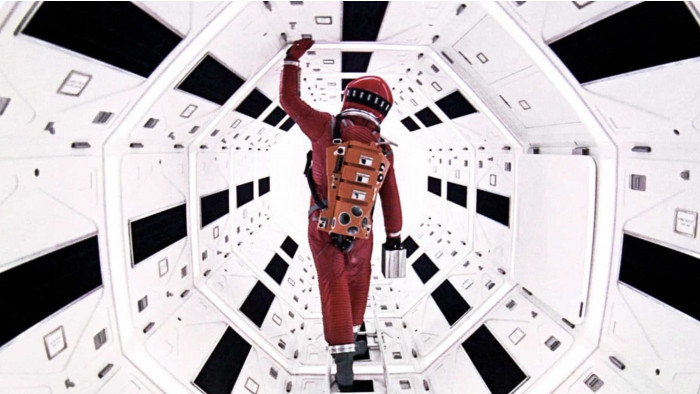 2

. 2001: A Space Odyssey (1968)
Stanley Kubrick's 1968 sci-fi classic 2001: A Space Odyssey features one of the most iconic examples of AI ever seen on screen, the HAL 9000. HAL (which stands for Heuristically programmed ALgorithmic computer) is the AI aboard the Discovery One spacecraft, which is on a mission to Jupiter. HAL, depicted as a camera lens with a red light in the middle, is there to help the crew but at a certain point it's clear that it's really on its own secret mission.
Image credit: Metro-Goldwyn-Mayer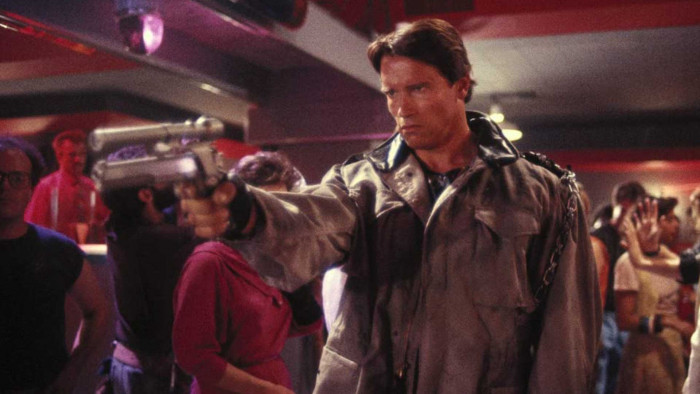 Some of the movies in this list feature more thoughtful interpretations of AI, but Terminator is all about killer robots who want us all dead so much they're willing to travel back in time to do it. The first movie in the Terminator franchise came out back in 1984 and it's about a cyborg assassin who's been sent from the future to kill Sarah Connor, a woman who will one day give birth to the leader of the human resistance.
Image credit: Orion Pictures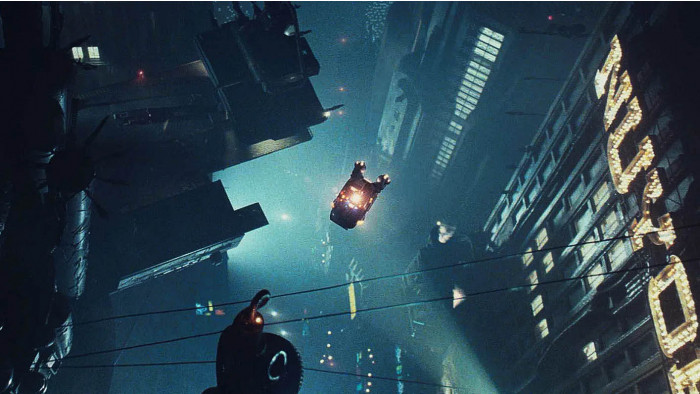 A true sci-fi classic, Blade Runner is set in a dystopian future in which a retired cop called Rick Deckard (played by Harrison Ford) is brought back to work to hunt down and "retire" (read: kill) androids known as replicants. As he tracks them down he begins to question his morality, especially as he gets close to one.
Image credit: Warner Bros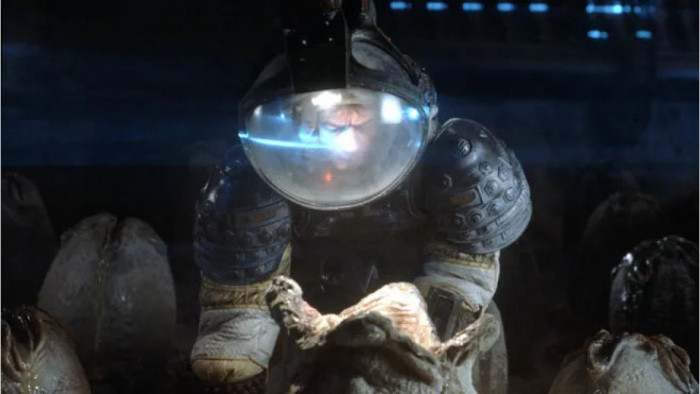 The 1979 sci-fi horror movie Alien is about the crew of a commercial spaceship, the Nostromo, who respond to a distress signal that ultimately brings a big, deadly, terrifying alien on board. So far so not about AI, right? But there's an interesting twist in that the Nostromo's science officer Ash (played by Ian Holm) is an android acting on secret orders to bring the alien back to Earth, even if it means sacrificing the crew.
Image credit: 20th Century Fox Loosely based on Isaac Asimov's 1950 short-story collection, I Robot is set in a not-so-distant future in which robots are pretty common, taking on lots of different roles within society. But they must all follow the Three Laws of Robotics. This sounds like sci-fi through and through, but it's also part murder mystery as a detective (played by Will Smith) must investigate how a prominent scientist was killed, possibly at the hands of a highly advanced robot who was the only witness.
Image credit: 20th Century Fox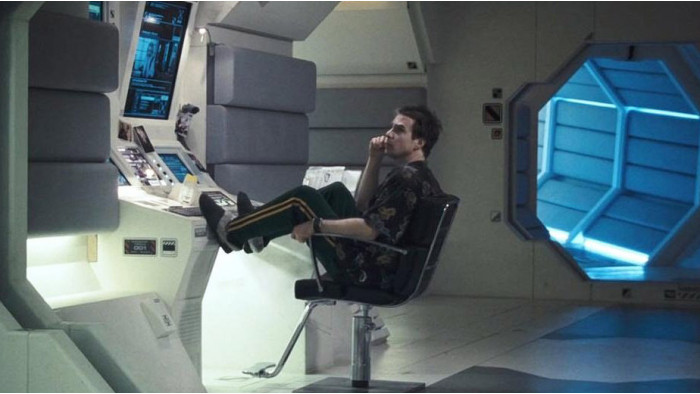 Moon is an underrated sci-fi film from Duncan Jones. It's about Sam Bell (played by Sam Rockwell), an astronaut stationed on his own on the Moon. Well, he's the only human on the Moon. There's also an AI computer called GERTY who keeps him company. He's on a three-year-long mission that's nearly at an end but Sam starts to experience weird hallucinations and uncovers a dark and horrifying secret about his true purpose.
Image credit: Sony Pictures Classics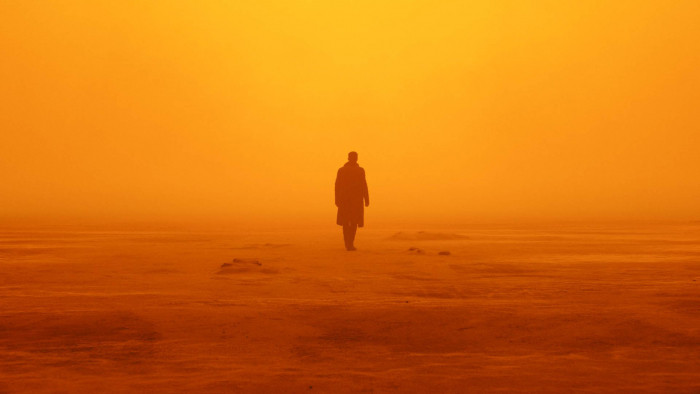 8

. Blade Runner 2049 (2017)
A sequel to the 1982 movie, Blade Runner 2049 is set 30 years later. It follows the story of Officer K (played by Ryan Gosling), a new model of replicant who's tasked with retiring older models that have gone rogue. While on a mission he begins to unravel secrets that could destroy the already fragile relationship between humans and replicants.
Image credit: Warner Bros Pictures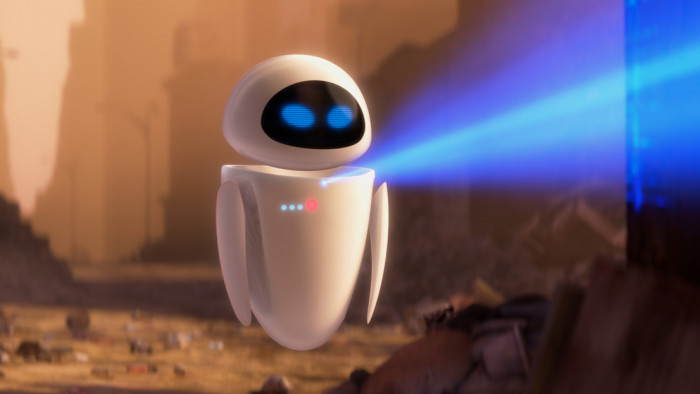 WALL-E is set in a post-apocalyptic future in which Earth is a barren hellscape and humans live on a space station, eating lots and doing very little. WALL-E is the main character, a robot that's been left on the Earth's surface to clean up and falls in love with a sleek new robot called EVE. It's a very cute and adorable watch but there are some powerful themes weaved in about consumerism and the environment, as well as AI.
Image Credit: Walt Disney Studios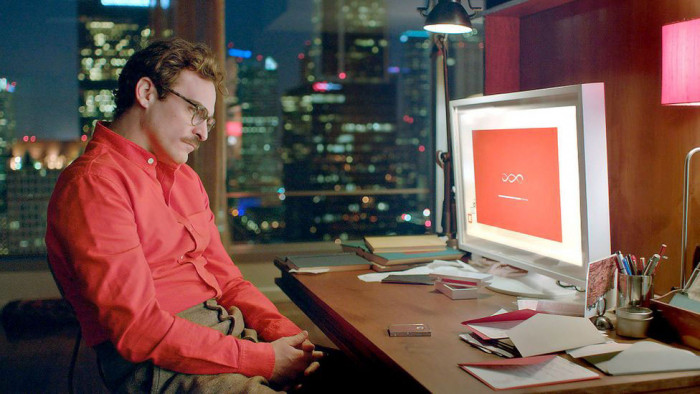 Her is a romantic sci-fi film directed by Spike Jonze set in a candy-coloured, near-future Los Angeles. It follows the story of a lonely greeting card writer named Theodore (played by Jaoquin Phoenix) who falls in love with his AI operating system, called Samantha (voiced by Scarlett Johansson). As their relationship deepens, Theodore and Samantha need to face up to the limitations of their unconventional romance. As you might expect, this is a quirky film which might feel a little OTT at times but its meditation on love, intimacy and connection will linger long after you've finished watching.
Image credit: Warner Bros Pictures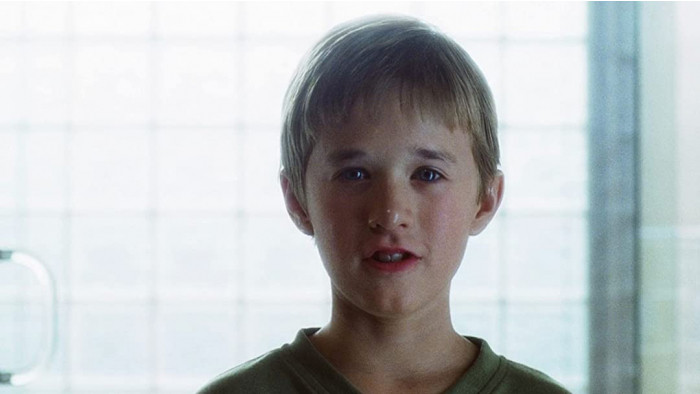 11

. AI: Artificial Intelligence (2001)
AI: Artificial Intelligence is set in a future where humans have created advanced robots to serve as companions. The story follows a couple who desperately want kids, so they adopt a robot child called David. However, things don't quite go according to plan and David must go out into the world all on his own, meeting other advanced robots along the way. In many ways AI is a kind of sci-fi retelling of the Pinocchio story, as David dreams of becoming human.
Image credit: Warner Bros Pictures / Dreamworks Pictures
These are the best sci-fi movies of all time...
Related Reviews and Shortlists