ShortList is now ad free and supported by you, the users. When you buy through the links on our site we may earn a commission.
Learn more
Scariest kids' TV shows: creepy and frightening shows from your childhood
Never-ending nightmare fuel
The scariest kids' TV shows were occasionally not meant to be scary at all. But there was something about them that just freaked us out as children.
Picture the scene: You've just got home from school. You've got a Kia Oraon the go and a packet of Nik Naks by your side. Life. Is. Sweeeeet.
School tie off, Nik Nak dust regardless, you flick through the telly channels looking for something more attuned to your tastes than 'Crossroads'.
UPDATE: The prequel to Jim Henson's The Dark Crystal has made us nostalgic for another of his projects: The Storyteller, which is why we've now added it to our list of the scariest TV shows for kids. Also new this week is Eerie Indiana, the undeniably creepy TV show from the early 90s about the weird goings on in Eerie, a small town in Indiana.
Sign up now!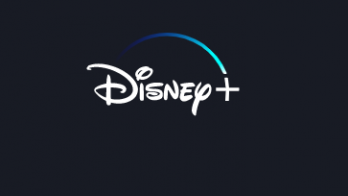 Disney Plus UK
£59.99
Disney Plus has arrived in the UK - you can pay £59.99 for the year, or £5.99 a month.
Stream Disney Plus now
Then, you see a horrific red corpse emerge from the depths of an abandoned pool, zombie-like, to face a terrified gang of children in what is the most disgusting thing you've ever seen in your decade on Earth.
This isn't a nightmare. This is kids' TV. Specifically, The Tale Of The Dead Man's Float, one particularly NOPE-NOPE-NOPE-inciting episode of "Are You Afraid Of The Dark?". And you couldn't get enough.
From the intentional spooks, to the how-did-they-not-see-this-was-terrifying innocent scares, these shows have kept us awake at night ever since we first saw them. Pour yourself a Kia Ora and brace yourself…
Upvote your favourite show, and let us know about any you think need to be added to this creepy hall of fame.

Related: Best 32-inch TVs, perfect for the kids' room

Related Reviews and Shortlists