ShortList is supported by you, our amazing readers. When you click through the links on our site and make a purchase we may earn a commission.
Learn more
While compiling this Best War Films list, it became clear that this is a genre that never really goes out of fashion. From cinema's Hollywood blockbuster explosion in the '40s to today's streaming-lead flicks, there's been a war movie that punctuates each decade. In some cases, when in its heyday, each year.
Why the popularity, then? Well, much like horror, the war genre hits us on a primal level. While asking the viewer to watch something atrocious happen, these movies usually balance this with acts of heroism. And when that balance isn't there - as we see in the War Is Hell-scape mantra of Full Metal Jacket - that can, in turn, offer up a damning statement that resonates with us all.
War films, and by that we mean those motion pictures that (generally) favour action sequences over narrative (for that reason there was no place for Schindler's List, The Pianist etc on this list) are a truly riveting watch. Their depiction of heroism, patriotism, friendship and adventure speak to our hardwired sense of magical escapades and vicarious thrills and spills.

As realistic as they get, though, they are acts of fiction: a safe way to view war, at a time when the reality of war, as we are seeing in Ukraine right now, is close by.
With the current success of Netflix's All Quiet On The Western Front, though, it proves that the fascination with war doesn't stop when the reality is close to home but sometimes enhances it and helps us understand the 'why?' that bit more.
This is our list of the best war movies - if you feel we have missed something off the list, then let us know in the comment box below.
The best war movies of all time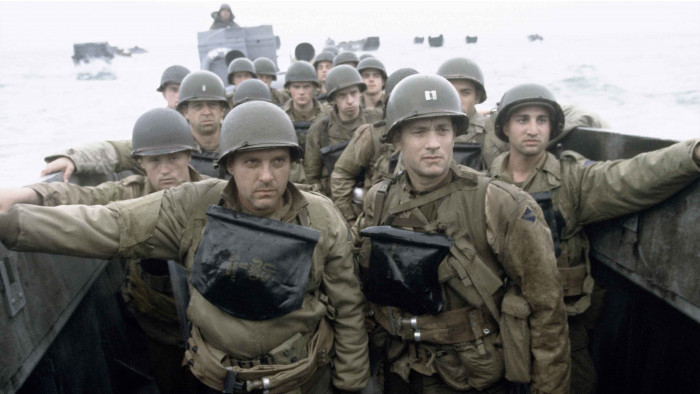 1

. Saving Private Ryan - 1998
Upon its release, much was made of the opening 27-minute sequence depicting the Normandy Landings of June 1944. Veterans commented on its chilling and horrific authenticity. Thankfully, the rest of the film more than holds its own. The tale of a group of soldiers led by Tom Hanks trying to find the remaining Ryan sibling (Matt Damon) is both potently original and enthralling. Steven Spielberg's film more than 'earns' its plaudits.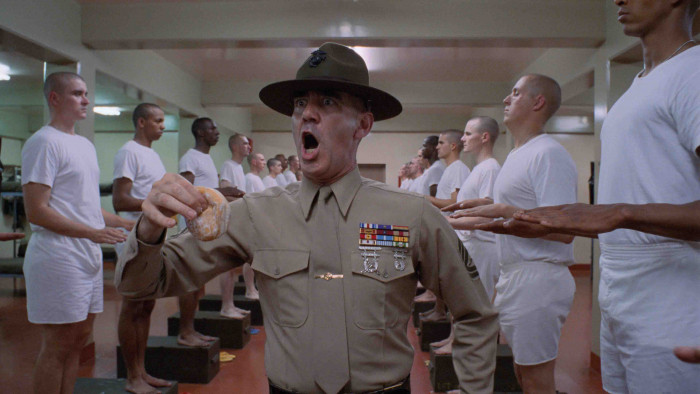 2

. Full Metal Jacket - 1987
One of Stanley Kubrick's (many) undoubted masterpieces, Full Metal Jacket is the quintessential war film of two halves. The first segment captures the brutal and often degrading tactics involved in assembling a bunch of soldiers for Vietnam in boot camp, while the second half shows the soldiers in battle during the Tet offensive of 1968. Kubrick achieves the rare feat of tricking the viewer into feeling that they are there with Joker (Matthew Modine), Pyle (Vincent D'Onofrio) and co…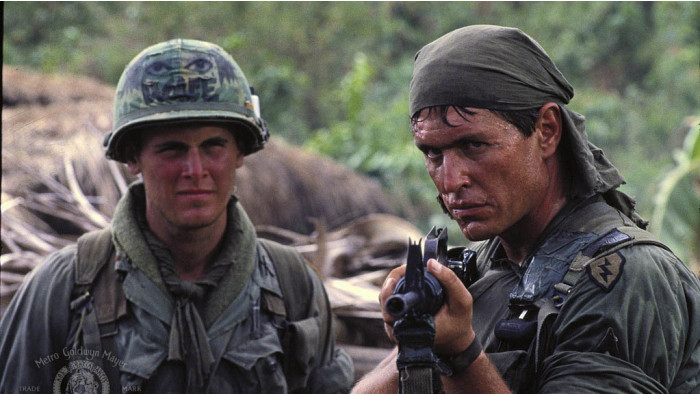 The first casualty of war is innocence. Following his tour of duty in Vietnam, filmmaker Oliver Stone knew this as well as anyone. His directorial masterpiece is this, his vision of war as opposed to the gung-ho, All-American propaganda disseminated in flicks like The Green Berets. Charlie Sheen excels as Chris Taylor, the initially naïve solider who vacillates between the opposing tactics of Sergeants Barnes (Tom Berenger) and Elias (Willem Dafoe). Stone's use of Barber's Adagio for Strings is one of the most memorable scenes in movie history.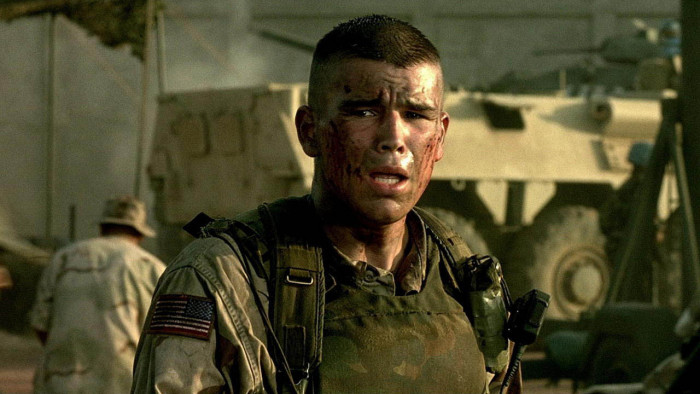 4

. Black Hawk Down - 2001
Ridley Scott is a master of visceral action and Black Hawk Down is the epitome of this. Based on the true tale of a Black Hawk that crashes during the Somali War. The cast is superb, with the likes of Josh Hartnett, Ewan McGregor, Eric Bana, Tom Sizemore, William Fichtner, Ewen Bremner and Tom Hardy all on board. The jittery handheld camera shots were so well received in the movie they became a mainstay in Hollywood cinema for years to come.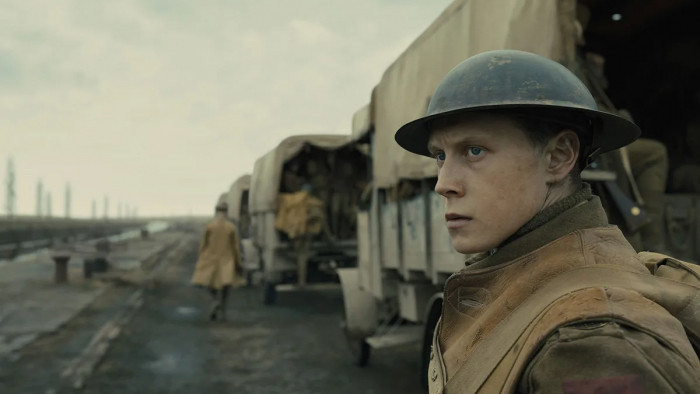 With careful editing and some stunning set pieces, 1917 feels like it is one continuous shot, which adds to the intensity of Sam Mendes WWI movie. The film's premise is simple: Two soldiers are tasked to deliver key messages to another battalion on the battle field. We watch - mostly with hands covering our faces - as their perilous real-time journey unfolds. Dean-Charles Chapman and George MacKay are fantastic as the young soldiers trying to get their messages across, while the film is peppered with some very notable cameos throughout.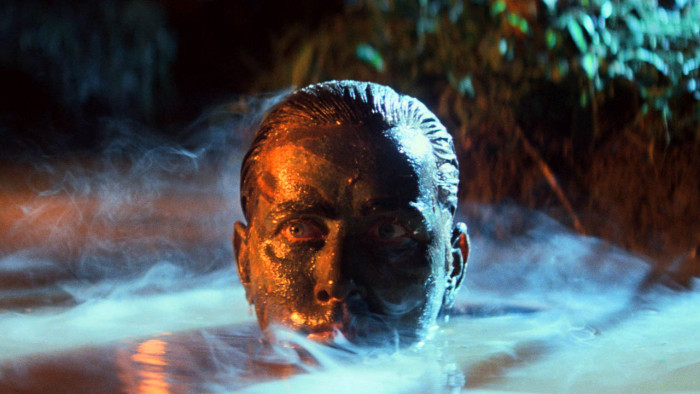 The madness, the dizzying nonsense and the pure horror of war captured in one epic film that – almost – reflected the same qualities in its making. Francis Ford Coppola's Vietnam classic has gone down in cinematic folklore for its protracted production, but nothing can detract from the final film. Martin Sheen, Dennis Hopper, Robert Duvall, and, of course, Marlon Brando excel in this quasi-farcical flick about the lunacy of war.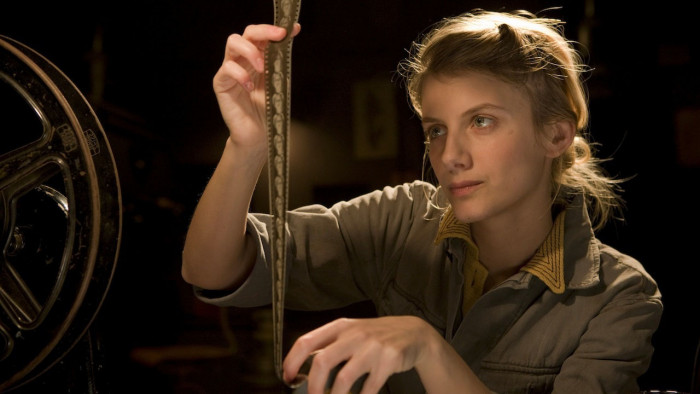 7

. Inglourious Basterds - 2009
This revisionist tale set deep in WWII could only be penned by Quentin Tarantino, with its motley crew of Nazi hunters, cinema-as-saviour storyline and unflinching violence. It's a rollicking tale of redemption and revenge, and while it's wildly uneven it's an utterly unique take on the futility of war.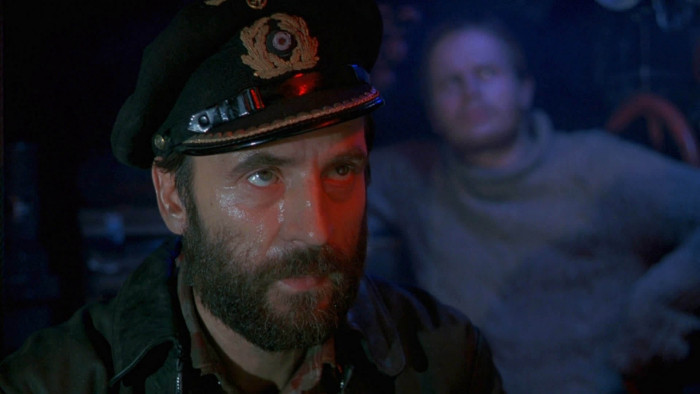 It seems slightly disregarding to tag Das Boot a cult classic, but given that it's a German film and not a Hollywood blockbuster it will have to do. Das Boot encapsulates the conflicting emotions of wartime service flawlessly: from the excitement and pride to the mind-numbing boredom and fear. Telling the tale of a group of World War II German soldiers upon a U-boat, the claustrophobic qualities of warfare are perfectly served by the setting.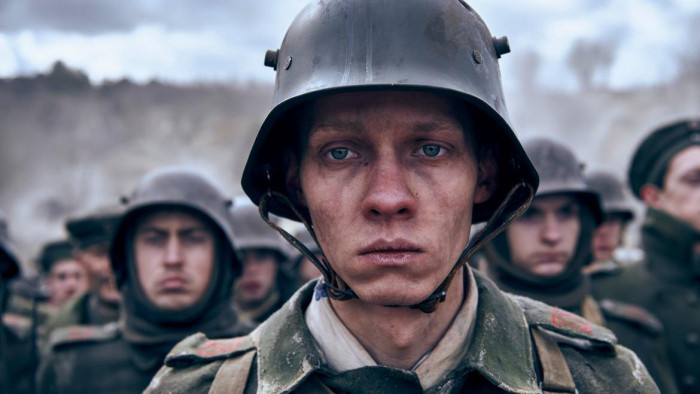 9

. All Quiet On The Western Front - 2022
Netflix's take on All Quiet On The Western Front has been something of a revelation for the streamer. It's a deeply moving, affecting film that has an all-German cast and is helmed by Deutschland 83 director Edward Berger. A key part in getting the movie made, though, was Scotland's Lesley Paterson, an Olympic athlete turned screenwriter who spent some 16 years trying to get this adaptation of the story made. Persistence that has more than paid off, thanks to nine Academy Award nominations and a slew of wins.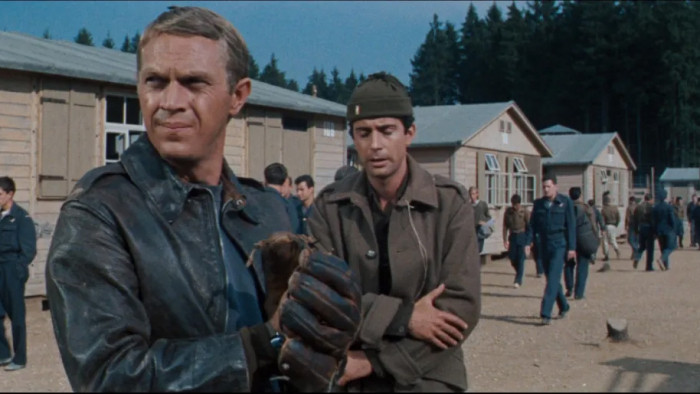 10

. The Great Escape - 1963
The Great Escape is not the best war film, nor is it the most controversial. It doesn't posit any explicit sentiment about the virtue of war, either pro or anti. It is, however, the most iconic war film extant. With a star-studded cast, headed by Steve McQueen (his character Hilts is cool enough to air condition hell), it displays the bravery, camaraderie and heroism that we associate with soldiers just making the best of brutal conditions.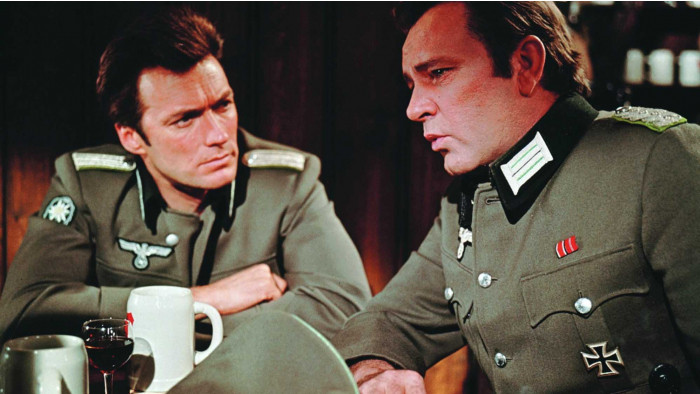 11

. Where Eagles Dare - 1968
Even after some 45 years, the sheer joy of watching Where Eagles Dare has not disappeared. It's a war movie centred around a heist, of sorts. A crack team of soldiers head to a Nazi fortress on a mountain where a commander is being held captive: their job is to find and save him, before he can leak secrets about the upcoming D-Day Landing. The team consists of A-list acting talent, including Clint Eastwood (the lone American in the group) and Richard Burton. Plot-wise, it's sometimes too obtuse for its own good but there's so much fun to be had watching this men-on-a-mission crusade that you can't helped but be swept up in it all.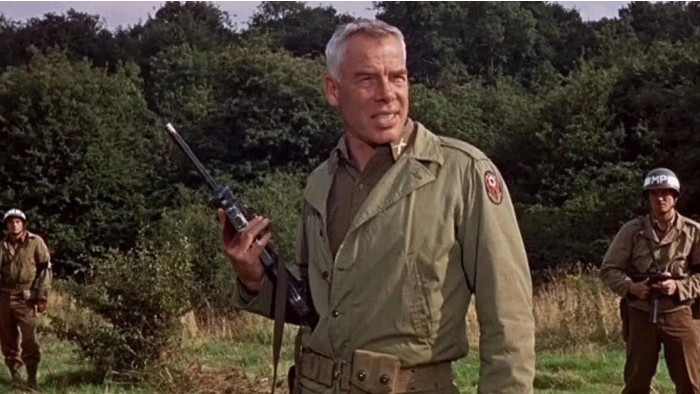 12

. The Dirty Dozen - 1967
The Dirty Dozen is without question one of the most enjoyable war films. The premise is simple: on the eve of D-Day take a bunch of criminals and train them into a crack killing machine. Lee Marvin oversees this majestic and at times comical transformation. Features an all-star cast including Telly Savalas, Donald Sutherland, Robert Ryan, Charles Bronson, Ernest Borgnine and John Cassavates.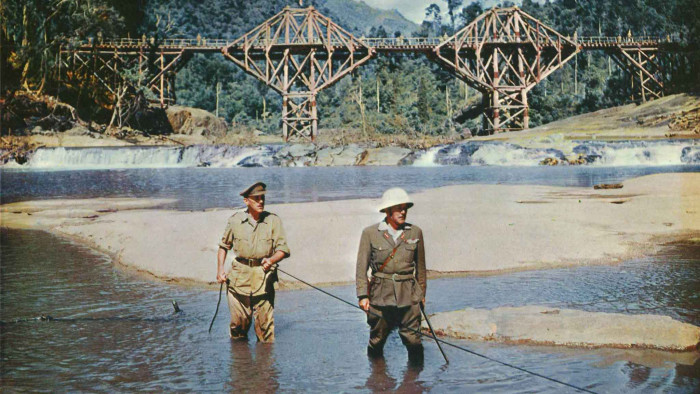 13

. The Bridge On The River Kwai - 1957
Alongside The Great Escape and The Dam Busters, The Bridge on the River Kwai is one of the most recognisable war films made in the initial period following World War II. Telling the fictional – albeit with some historical parallels - tale of a group of British POWs who are forced to assist the Japanese with the construction of a railway bridge, while unaware there are also plans to blow it up, this is a master class in understated valour. Stars Alec Guinness, William Holden and Jack Hawkins.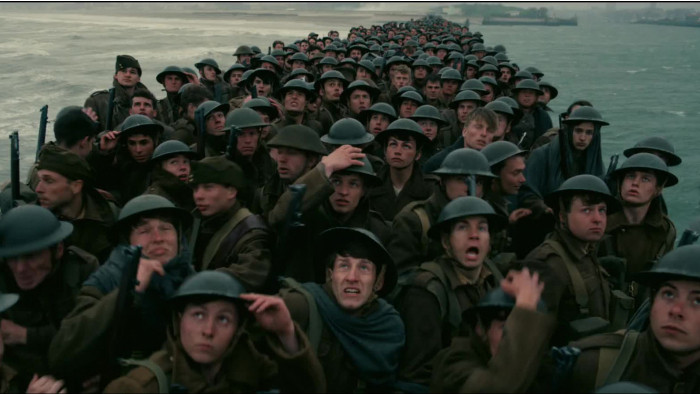 Chris Nolan loves to muck around with time in his movies and that makes for a brilliant premise in Dunkirk where we follow three different moments of war which are taking place in different time spans. There's the beach invasion that we see take place over a week, the civilian boats that set out to save soldiers that takes up a day and an hour in the life of a german fighter pilot. All of these converge into a movie climax that's just sublime.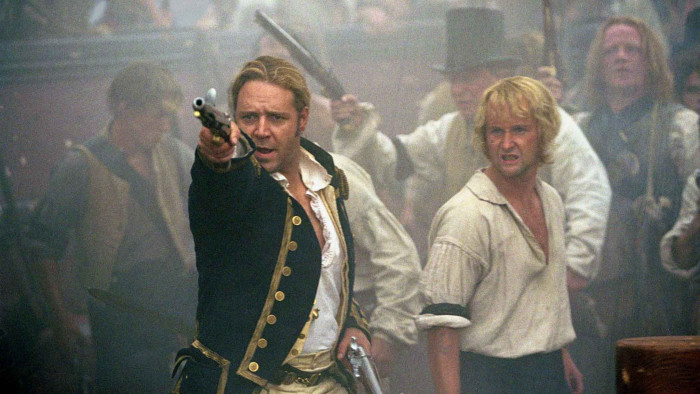 15

. Master And Commander: The Far Side Of The World - 2003
Peter Weir's sea-faring masterpiece which is focused on the Napoleonic wars is as captivating as a war movie can be. From the cat-and-mouse sea battles to the stellar acting from its stars Russell Crowe and Paul Bettany each scene looks like a painting and each battle is breathtaking in its realism.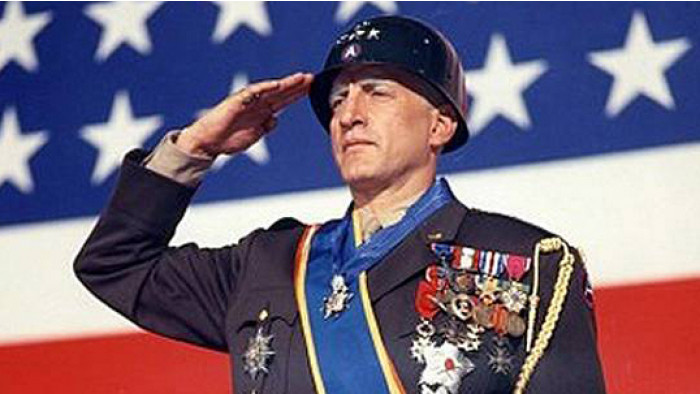 George C Scott gives one of the most mesmerising (and frightening) performances in cinematic history in this biopic of the equally enthralling US general, George S Patton. The opening sequence in which the colourful leader gives a typically bombastic speech in front of a elephantine American flag is unforgettable, and the rest of the film follows suit in a non-apologetic fiery manner. Scott was named best actor at the 1971 Oscars but refused to accept it, becoming the first actor to do so. 17

. The Longest Day - 1962
D-Day – 6 June 1944 – will be remembered forever in history. It will also be remembered in cinema, as it's seen countless films dedicated to the Allied landings in Normandy. The Longest Day tells the story of those intrepid landings from both the British/American and German standpoint. Starring John Wayne, Henry Fonda, Richard Burton, Richard Todd, Robert Mitchum and Sean Connery, among others, it is lauded for its grand scale and sympathetic retelling of that day.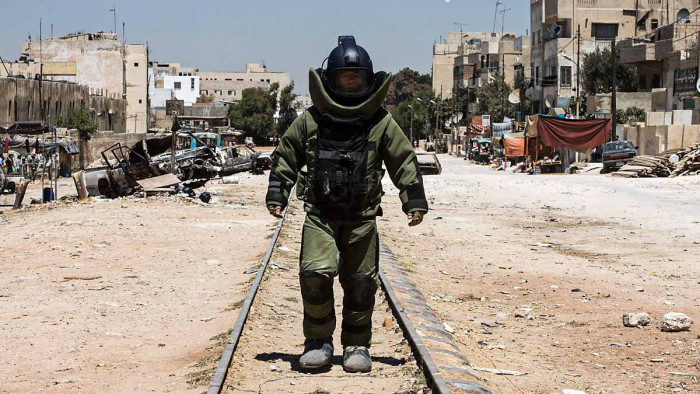 18

. The Hurt Locker - 2008
War films these days tend to be labyrinthine pictures telling a multitude of tales (from the heroism involved to the shocking violence and blood lust). The Hurt Locker is the epitome of this approach. Concerning a bomb disposal team in Iraq, the chaos of war comes to the fore in this spellbinding film from Kathryn Bigelow. Nominated for nine Oscars, it took home an impressive six (including best director and best picture) snazzy doorstops.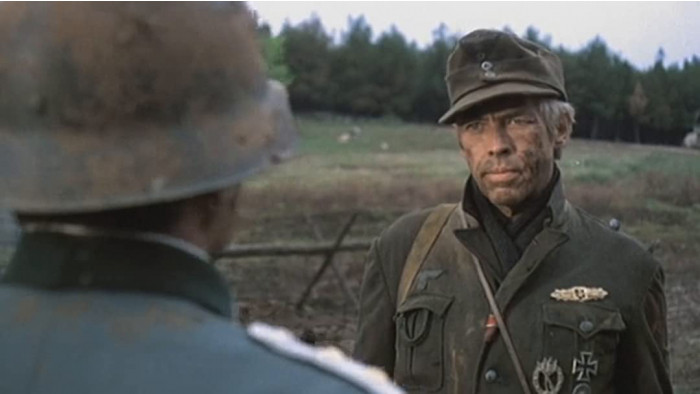 James Coburn shines in Sam Peckinpah's World War II – his sole venture into war films – classic. Coburn plays the doughty working class German Sergeant Rolf Steiner who comes up against the aristocratic ways of Maximilian Schell's Captain Stransky. The latter covets the Iron Cross, the German military accolade, while Steiner is interested solely in protecting his troops. A conflict within a conflict ensues. An underappreciated gem of a movie.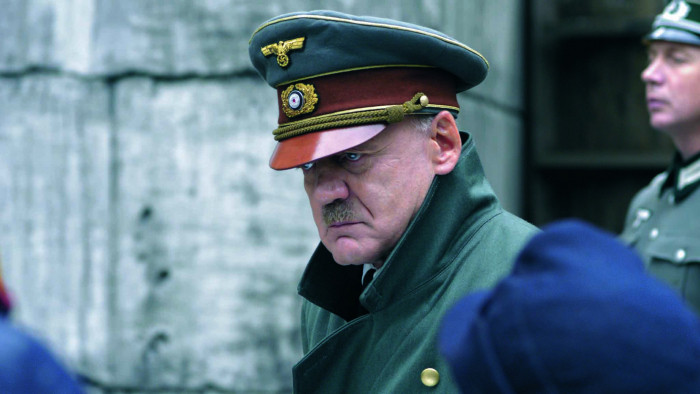 Adolf Hitler isn't the easiest of cinematic sells; a film depicting his final descent into madness as the Soviet bombs fall around his Berlin bunker, perhaps even less so. It's to the credit of all involved – but in particular director Oliver Hirschbiegel and Bruno Ganz (as the doomed Fuhrer) – that Downfall was so powerful, and such a stunning success.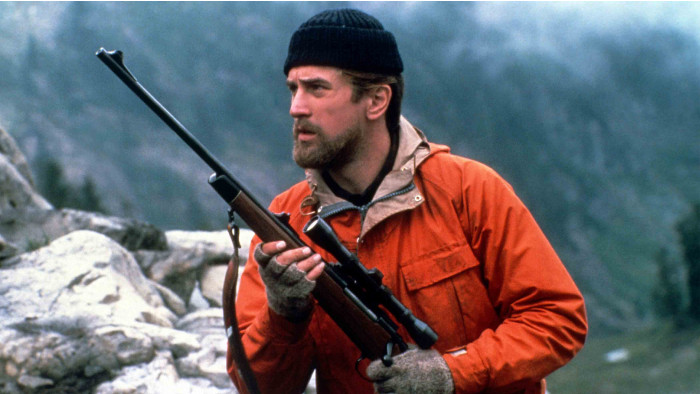 21

. The Deer Hunter - 1978
Robert de Niro has starred in his fair share of iconic cinematic scenes. But none – even including his 'You talkin' to me' monologue from Taxi Driver – have the horrific brutality nor the alarming intensity as his Russian Roulette scene from Michael Cimino's magnificent The Deer Hunter. Focussing on the affects of the Vietnam War on a small steel town in Pennsylvania, this captures the blinding horror of war – and the friendships that must endure during them – superbly.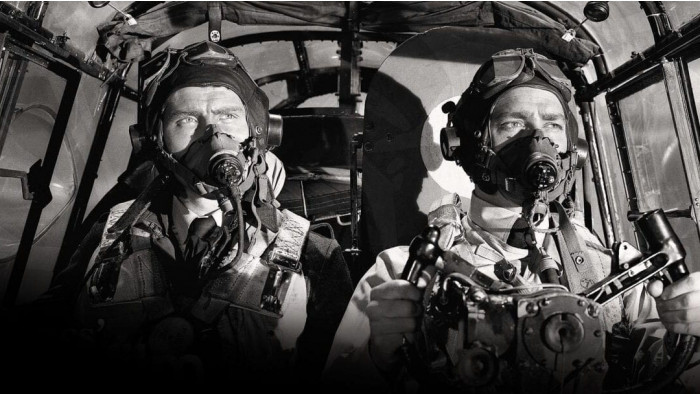 22

. The Dam Busters - 1955
The inspiring Dam Busters march theme and its sometimes-dubious adoption by lesser brain celled football fans means Michael Anderson's film will never be forgotten. But the film itself would achieve such a standing. Telling the ultimately successful story of how Barnes Wallis's bouncing bomb struck at the heart of Germany's heavy industry, it's also a sober account of heroism and loss. Stars thespian giant Michael Redgrave and granite-faced Richard Todd.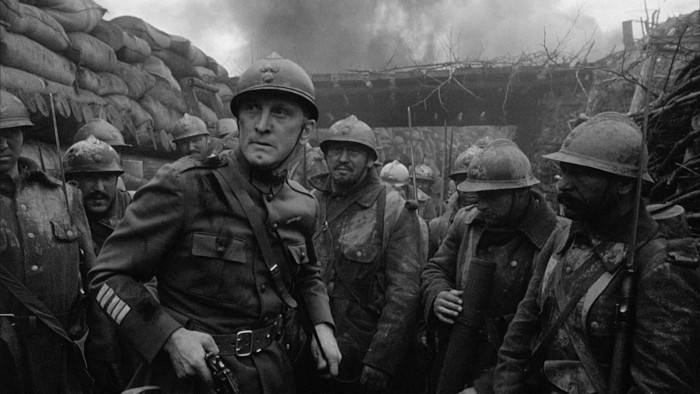 23

. Paths Of Glory - 1957
The futility of war is thrown into sharp focus in this first commercial success for Stanley Kubrick. Adapted from the acclaimed anti-war novel of the same name by Humphrey Cobb, it tells the story of one soldier's attempt to defend his troops after they abandoned a near-suicidal mission in World War I. Critics lauded Kubrick for his cinematography, but it's the simple story (and a stellar performance from Kirk Douglas) that really stands out.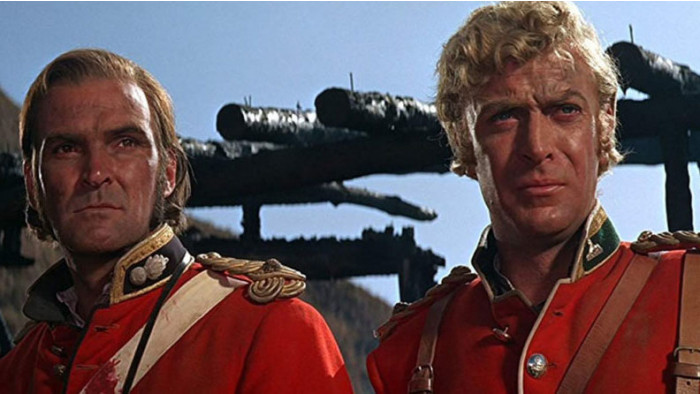 Today, Zulu is best known as the film that catapulted Michael Caine to global stardom. But Zulu is a majestic film in its own right. Depicting the Battle of Rorke's Drift between the British and the Zulus in 1879, it unsurprisingly focuses on the seemingly insurmountable odds involved: 150 British soldiers versus 4,000 Zulu combatants. Again, though, the film is much more than the sum of its part. Stanley Baker and Jack Hawkins also excel.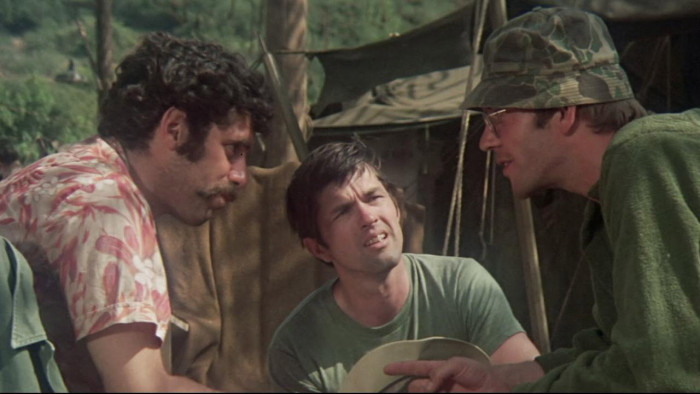 Not all war films have to focus on the combatants doing the shooting and fighting. The alienating and disorienting qualities of conflict can also be achieved by looking at war from the ancillary cast – in this case the staff of an army hospital in the Korean War (1950-1953). The horror of war provokes the blackest of humour from the likes of Donald Sutherland, Elliot Gould and Tom Skerritt, in this work of pure genius from Robert Altman.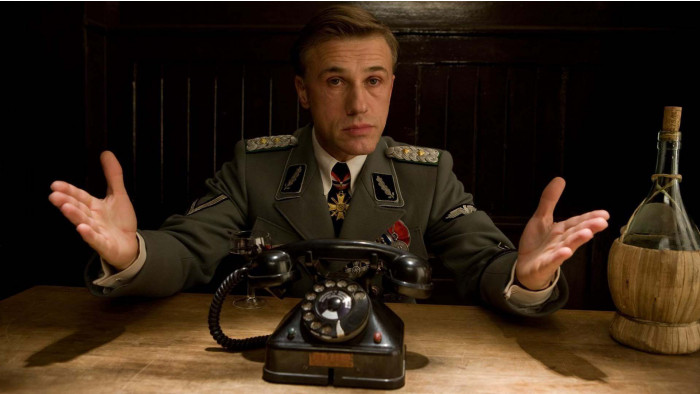 26

. Inglourious Basterds - 2009
After the mixed reviews he received for his Kill Bill double bill and Death Proof, some thought Quentin Tarantino finished. The rousing Inglorious Basterds soon scoffed that idea. Typically fast-paced, daft and infectious, the film tells the story of two plots to wipe out the Nazi leadership in World War II. Brad Pitt was the nominal star, but Christopher Waltz steals the show with his portrayal of the vainglorious and sadistic Colonel Landa.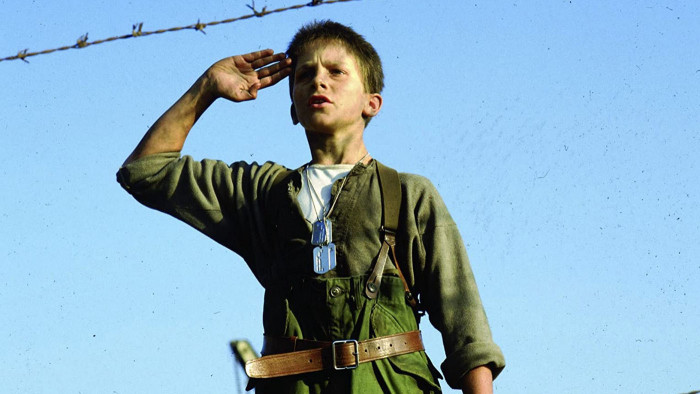 27

. Empire Of The Sun - 1987
Christian Bale's debut movie showcases not a star in the making but a star. He's the focus, a boy living in Shanghai as an expat while the city goes to war during World War II. He's spoilt, petulant but throughout the film we see him change as he suffers during the conflict and has to face a life of growing up on his own. This was the beginning of Spielberg showing off his more mature filmmaking side and it's a wonderful meditation on the consequences of war.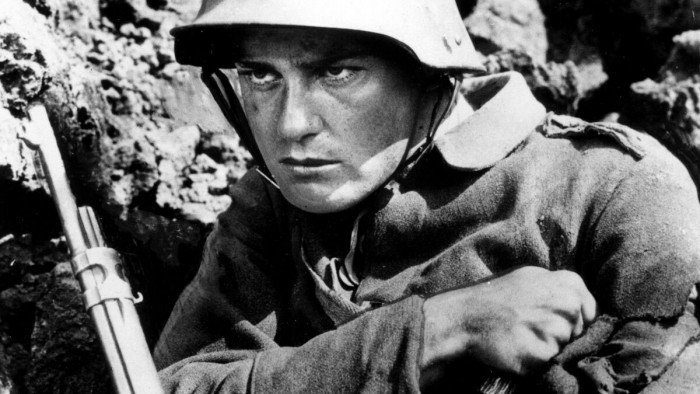 28

. All Quiet On The Western Front - 1930
The definitive anti-war film, adapted from the archetypal anti-war polemic. Erich Maria Remarque's unforgettable book about the manifold repulsions of World War I was powerful enough, so to add a film into the mix just increases its effectiveness. Telling the story of a German soldier whose enthusiasm for war is soon sullied and which rapidly turns to disillusionment, this is stirring and haunting stuff. 29

. The Thin Red Line - 1998
Terence Malick's poignant retelling of James Jones's authoritative World War II novel was not the first time Jones's book had been brought to the big screen – there was a lesser-known attempt to film it in 1964. However, given its star-studded cast (Sean Penn, John Cusack, George Clooney, Adrien Brody, Nick Nolte, John Travolta et al – and that's just those that didn't end up on the cutting room floor), this is the one that all will remember. No less an authority than critic Gene Siskel called it the greatest contemporary war film he had seen.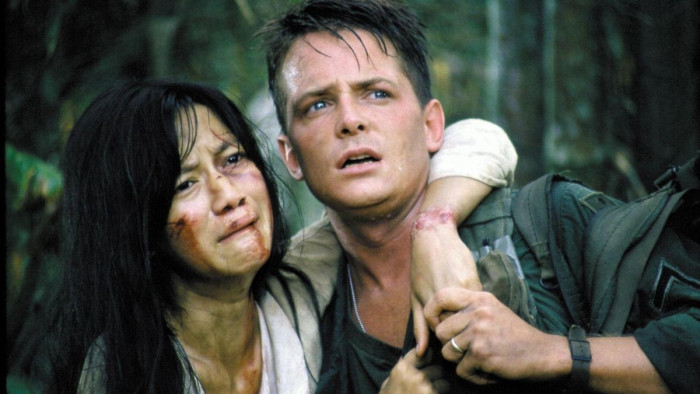 30

. Casualties Of War - 1989
Released just after Platoon, Full Metal Jacket and Hamburger Hill, Brian De Palma's Casualties of War was somewhat passed over upon release – maybe because the sight of Michael J Fox in a 'Nam movie jarred somewhat. In the intervening years however, the reputation of this harrowing film and Fox's performance in it, have only grown. Fox's Max Eriksson is presented as the good soldier to Sean Penn's masterly evil one. The contrast is measured perfectly, and some of the scenes are some of the most graphic and haunting ever committed to celluloid. A spellbinding film. 31

. Starship Troopers - 1997
Up there - in our eyes - with the greatest anti-war movies ever made, Starship Troopers gives the likes of Full Metal Jacket and Dr Strangelove a run for their money when it comes to subverting the war genre. It's a satire that gets its anti-war, anti-fascism rhetoric across by showing the opposite views on the screen in the most melodramatic way. Couple this with a strange, brilliant mix of soapy acting and over-the-top violence and what you have is a misunderstood gem of a film that - on the face of it - LOVES war. Peel back the facade, though, and the very opposite is the case.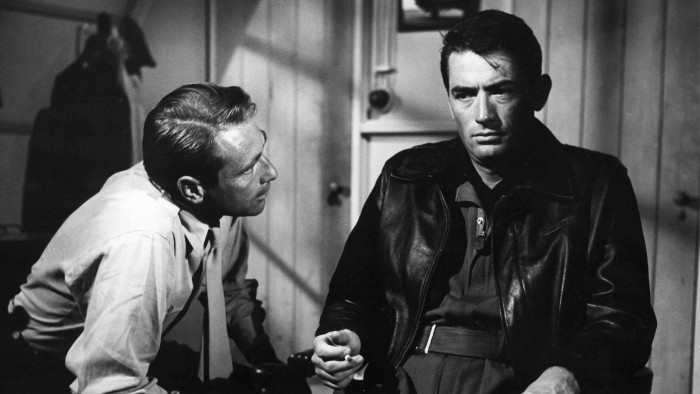 32

. Twelve O'Clock High - 1949
Released just four years after hostilities ceased in Europe, Twelve O'Clock High captures the manic intensity of the airmen who flew daylight-bombing missions over Germany in 1942. It features a bravura performance from the reliably superb Gregory Peck as Brigadier General Frank Savage, a man charged with reassembling the dishevelled 918th Heavy Bombardment Group.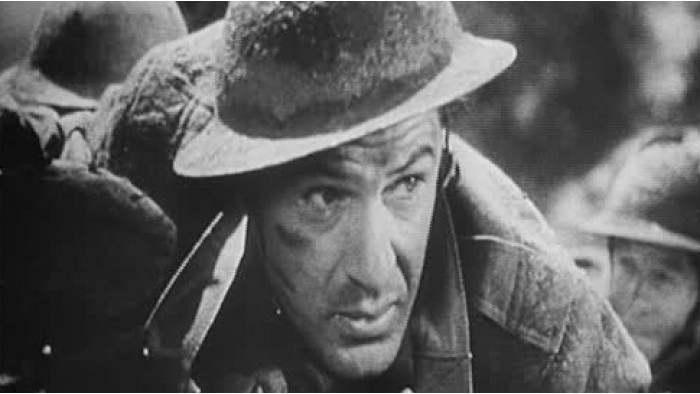 Gary Cooper is resplendent in this biographical film about the most decorated American of World War I, Alvin York. York's journey from avowed pacifist to war hero, is told in thrilling style. Cooper took home the best actor Oscar for his portrayal of the hillbilly sharpshooter.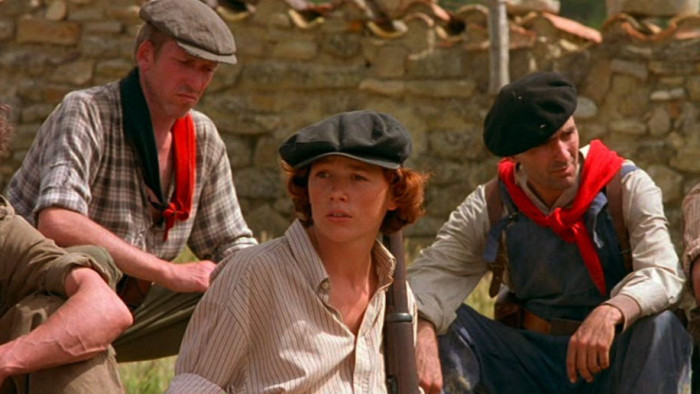 34

. Land And Freedom - 1995
Ken Loach brings the Spanish Civil War to life in this rousing tale of bravery, ideology and love. The vastly underrated Ian Hart plays Liverpudlian socialist David Carr who fired by the cause of the Republican movement in Spain volunteers for service. When in Spain, he encounters the true horror of war, but also the malevolence of Stalin's Soviet Union towards those who disagreed with the Communist Party's official line. A shocking and absorbing film.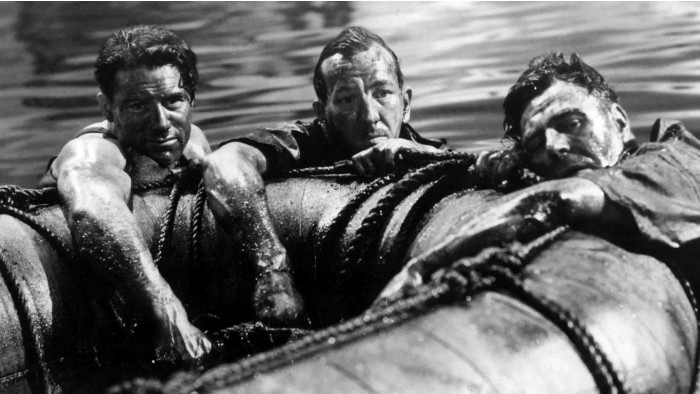 35

. In Which We Serve - 1942
In Which We Serve is a classic example of patriotic wartime propaganda – released with backing from the Orwellian-sounding Ministry of Information. Directed (with assistance from David Lean), starring and conceived by Noel Coward, this tale of heroism on-board a British ship, HMS Torrin (based upon HMS Kelly) during the early skirmishes of World War II. Also stars John Mills, Celia Johnson and, in his first starring role, Richard Attenborough.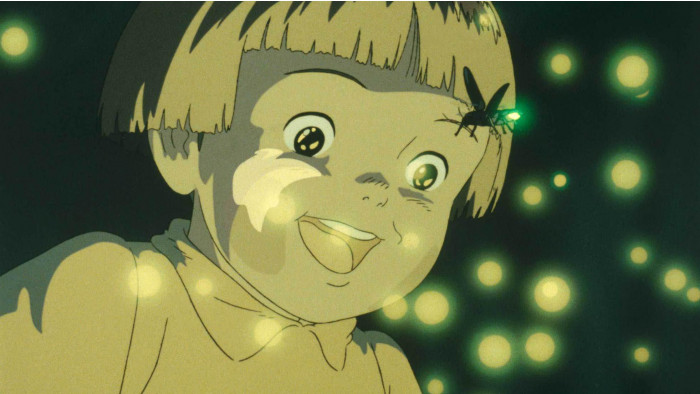 36

. Grave Of The Fireflies - 1988
One of the most powerful films Studio Ghibli ever made, Grave of the Fireflies focuses on a teenager and his little sister who are trying to survive near the end of World War II in Japan. It's a stunning look at what happened when the American bombs dropped and the innocent folks that were caught up in the carnage.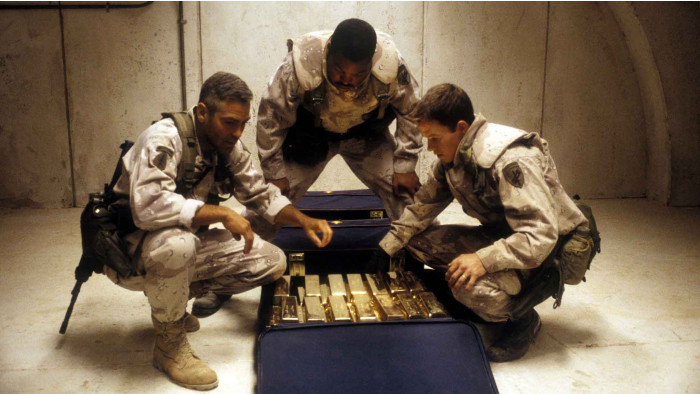 War is a serious business; it's also a recipe for a certain brand of sardonic humour – gallows humour if you will. This is the essence of David O. Russell's majestic Three Kings. Starring George Clooney, Ice Cube, Mark Wahlberg and Spike Jonze, it focuses on three soldiers' attempts to steal hidden Kuwaiti gold during the 1991 conflict against Saddam Hussein. Utilising lo-fi experimental techniques alongside a powerful script laced with satire, this was rightly hailed upon release as a powerful addition to the ranks of anti-war movies.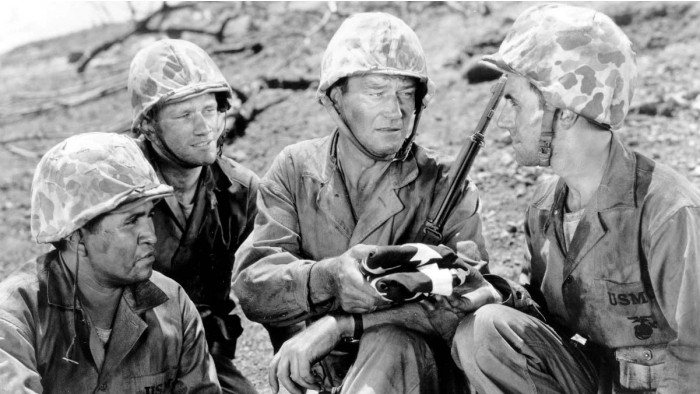 38

. Sands Of Iwo Jima - 1949
The Battle of Iwo Jima in the spring of 1945 has gone down in American folklore, not least because it was the scene for the raising of the stars and stripes on top of Mount Suribachi. Clint Eastwood made a double bill about the battle – Flags of our Fathers and Letters from Iwo Jima – but it's the John Wayne-starring, Sands of Iwo Jima, that is most fondly remembered.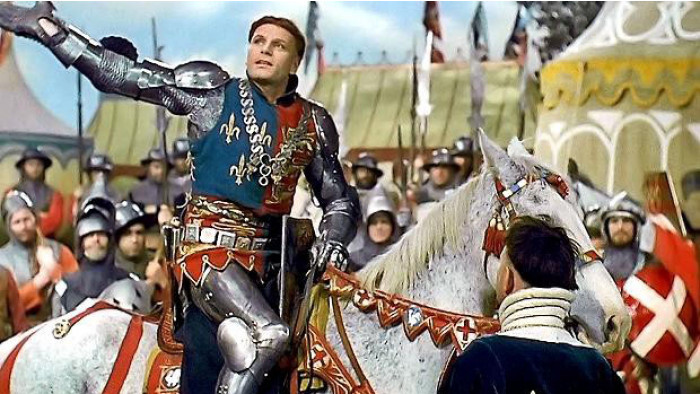 Released when European fortunes firmly in the ascendancy World War II, Laurence Olivier's take on William Shakespeare's classic can be read as one final push for glory against fascism. But it's much more than overt patriotic propaganda – it's also a film for all time. Depicting the English victory at Agincourt in the Hundred Years War in 1415, this is Shakespeare and cinema colliding perfectly.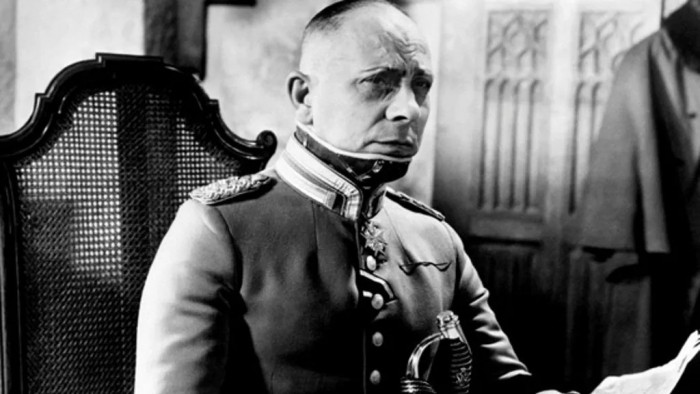 40

. Grand Illusion - 1937
Directed by a titan of French cinema, Jean Renoir, Grand Illusion – or La Grande Illusion to give it its correct Gallic title – is one of the masterpieces of cinema. It ostensibly tells the story of a group of French officers held captive by German soldiers during World War I. Beneath this, however, beats a film about class conflict, the folly of war and the heroism that war will always provoke.
Related Reviews and Shortlists