There's no escaping that winter is well on its way and when it comes to battling the elements only the best umbrellas will do.
It's time to accept keeping dry has once more crept up near top of our collective to-do list. That's right, it's time to start carrying an umbrella again.
It may seem like a not particularly exciting necessity, and we're not going to tell you that buying a new umbrella is going to be the most exciting thing you do this season.
But look a little deeper, rather than just buying the first you find, and you'll see there's more to the humble umbrella. There's a pretty good range of options out there to keep you dry and looking stylish at the same time. Here's our pick of the best umbrellas.
Keep the water off but also keep the water in, with the best reusable water bottles.
Best umbrellas to keep you dry this winter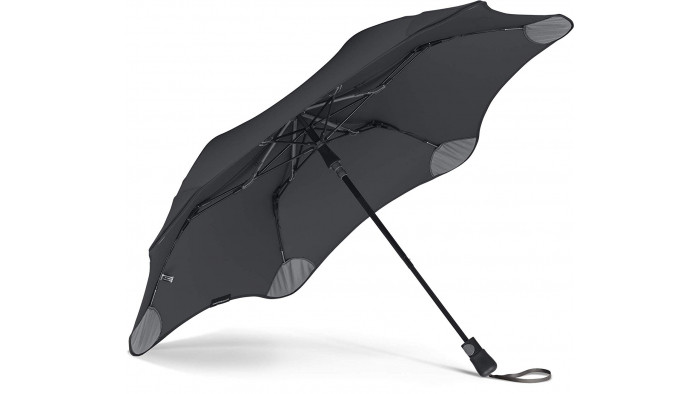 Anyone who's wandered around a city during rainy season will tell you how annoying it is to be poked in the eye by an errant umbrella spoke, so if you have a busy commute to work or are planning on taking your umbrella out and about, you're going to want this.
As the name suggests, this range is blunt – the edges are smooth, so nobody's going to get accidentally injured when you swing your umbrella around without looking behind you. It's also wind and (thankfully) rain proof, so you'll stay dry too.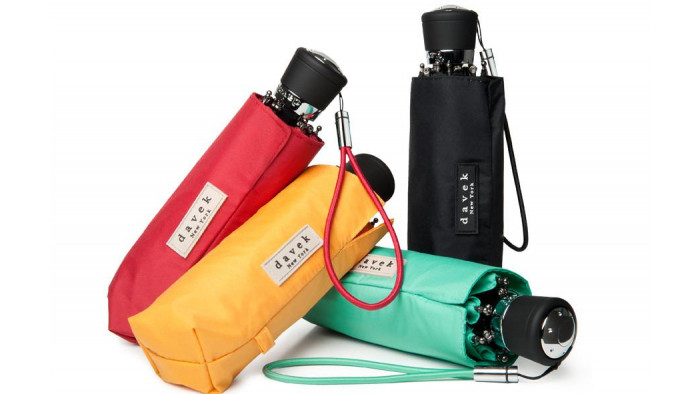 Lumbering around with a big umbrella might be good for keeping you dry, but it can be incredibly annoying and unwieldy. Which is where Davek's absolutely tiny umbrella steps in.
Alright, so it's probably not going to keep you completely dry in blizzard scenarios. But if you want something that will protect you in a light rainstorm and pop into your bag with no bother, it's a good option.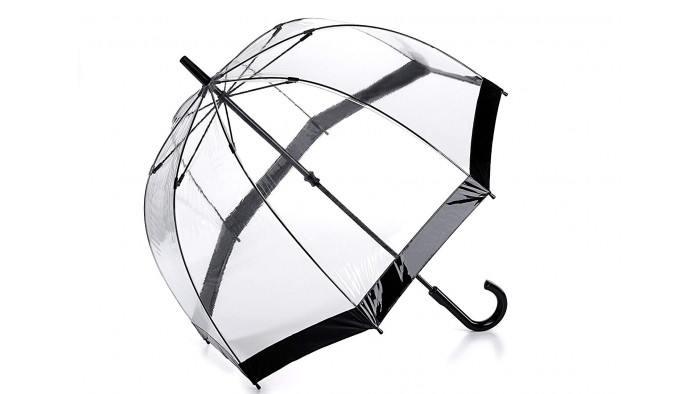 These Fulton umbrellas have become ubiquitous – you see them everywhere as soon as the weather turns a bit grey.
You can see why. They're practical – you can pull them right down over your head and still see where you're going, so no bumping into a thousand strangers on the way to the tube – they look good, and they keep you dry.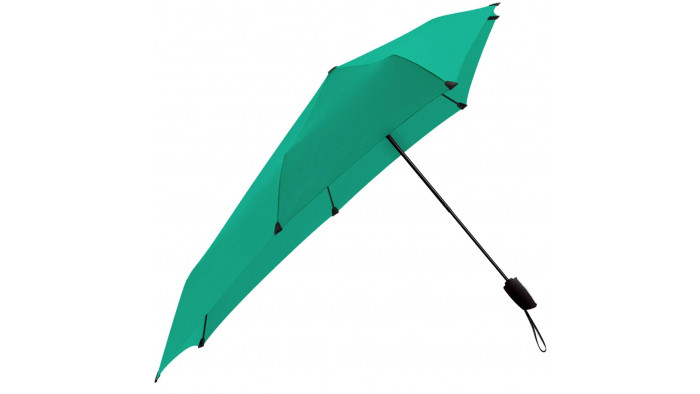 Umbrellas can start to seem much of a muchness once you start researching them, so this Senz automatic open/close umbrella in bright electric green makes a nice change.
As you've undoubtedly noticed, this is a little different. Senz promises the unusual shape will mean no more turning inside out in the wind. The SPF-rated fabric will protect you from sun, too.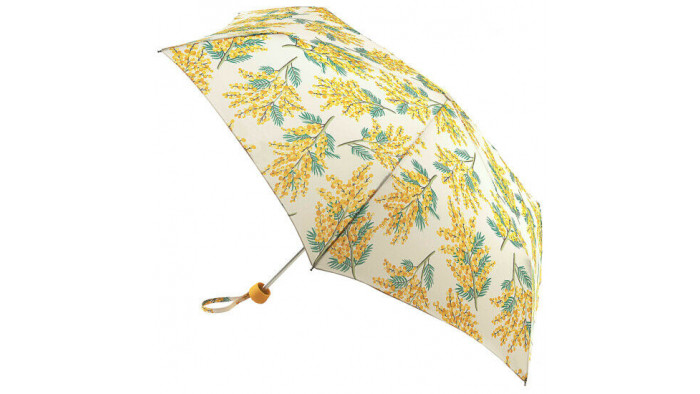 Umbrellas can be pretty drab and boring – bog standard black seems to be the norm. So if you want to brighten up your rainy days somewhat, this Cath Kidston design could be just the thing. Its yellow mimosa flowers bring a dash of sunshine to even the most miserable of vistas.
You also get some pretty standard features: a lightweight body, waterproof cover and aluminium stem.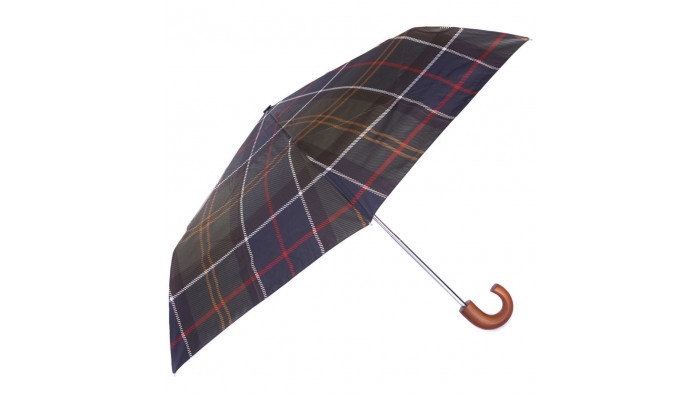 If you're a country kind of fellow, you might already own some Barbour bits and bobs. This umbrella uses the brand's iconic designs to great effect, giving a subtle but sophisticated look with a wooden handle and classic tartan print.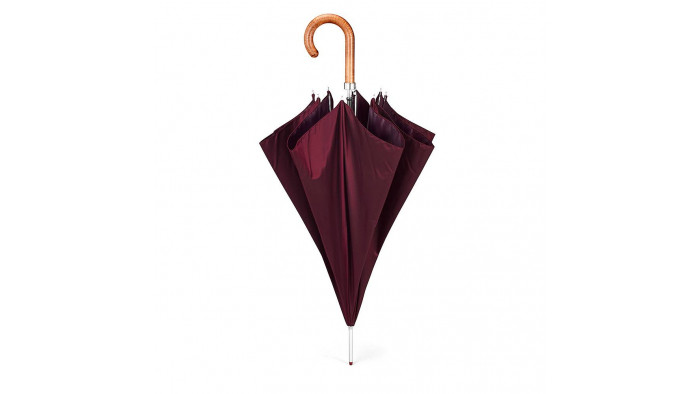 Alright, so this one's a bit pricey. But at least you'd never have to buy an umbrella again.
As you'd expect from Aspinal, luxury is at the heart of this piece. The handle is made from traditional maple wood and the strength of the fabric means it will withstand even stormy weather. An investment umbrella for sure.