ShortList is supported by you, our amazing readers. When you click through the links on our site and make a purchase we may earn a commission.
Learn more
Best Star Wars cameos: people you (probably) didn't know starred in Star Wars
The ultimate Star Wars cameos, revealed.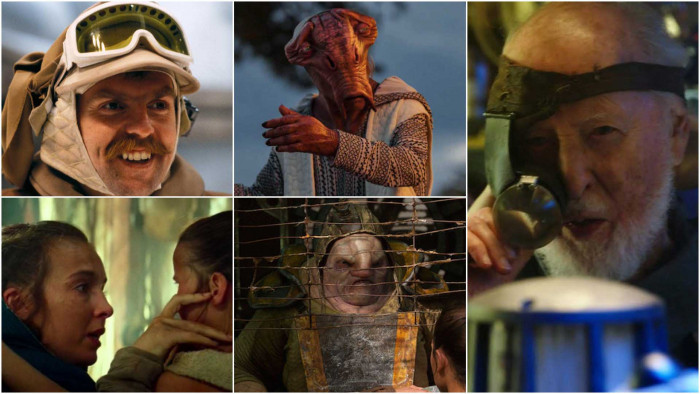 There have been many famous actors starring in Star Wars over the years but some are certainly more surprising than others.
Anybody who was brought up on a diet of Panda Pops and Grange Hill will have jumped for joy when headmaster Maurice Bronson (Michael Sheard) turned up in A New Hope and since then there have been some brilliant A-List celebs that have made an appearance - sometimes under some very heavy prosthesis.
Here we chart the 10 people you (probably) didn't know starred in Star Wars. Oh, and if you did know that these people were in the movies then you are awarded a lovely invisible 'well done' sticker - something you instantly lose if you come moaning to us that you already know these people were in the Star Wars movies.
Best Star Wars cameos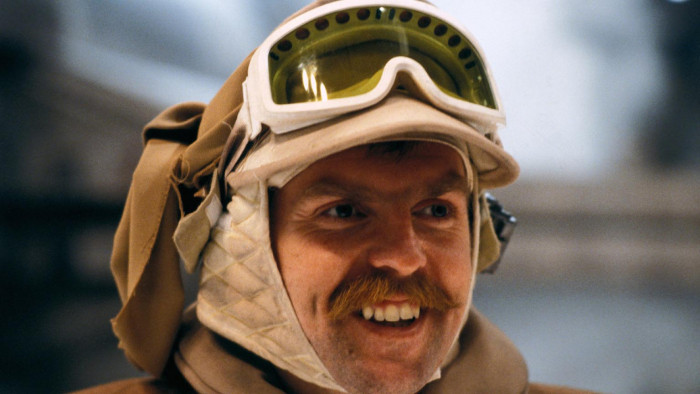 Cliff in Cheers has had a wonderful career as a voice actor for many a Disney Pixar movie - most notably playing Hamm in Toy Story but he's also been in The Incredibles. Wall-E, Cars and more. But way before Star Wars was part of the Mouse House, he had a part in The Empire Strikes Back, playing Rebel Force Major Derlin who was ordered to close the door of the Hoth base when Han Solo was out trying to find Luke. Oh, and he donned Boba Fett's costume for the "He's no good to me dead" line, too!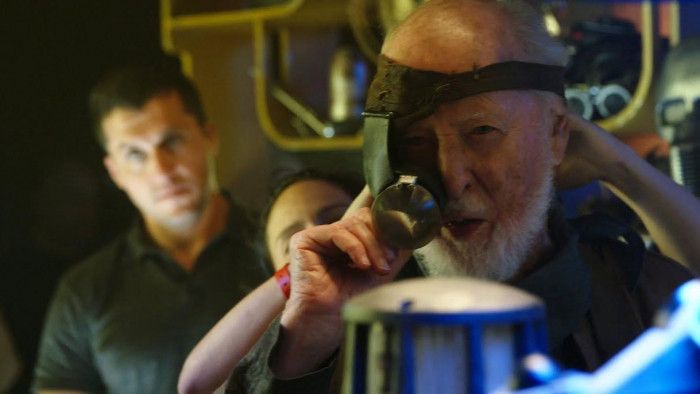 John Williams' music is as much a star of Star Wars as the likes of Harrison Ford. While the composer had shunned the idea of a cameo in the past, he did decide to make an appearance in Rise of the Skywalker, propping up a bar that Babu Frik frequents.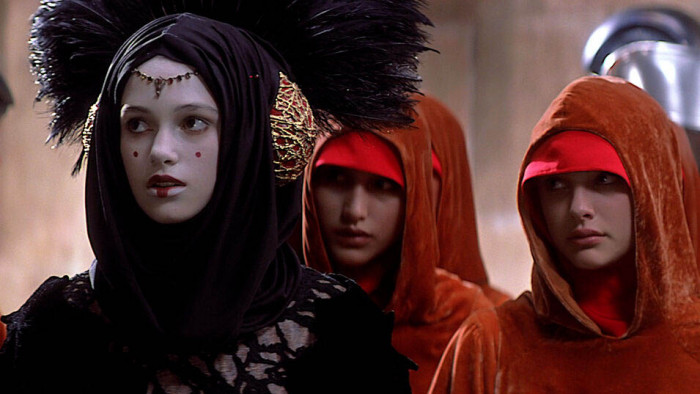 A then-unknown Kiera Knightley was the spit of a young Natalie Portman back in the 90s which made her perfect for playing Sabé, the decoy handmaiden for Portman's Queen Padmé Amidala. She sticks out like a sore thumb now, given she has since become one of the best known actresses of her generation.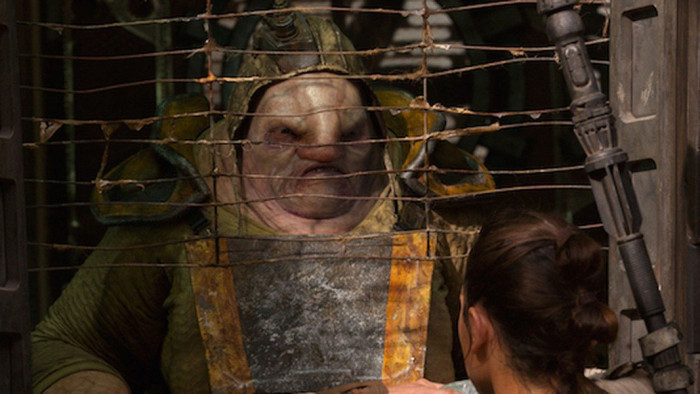 Simon Pegg has always been a fan of Star Wars, but he made his thoughts known about The Phantom Menace in Spaced where there is a scene where his character, Tim, burns his Star Wars memorabilia. He rekindled his love with The Force Awakens, though, playing the rather annoying trader Unkar Plutt. Oh, and he also played C-3PO's voice in the cartoon Phineas And Ferb.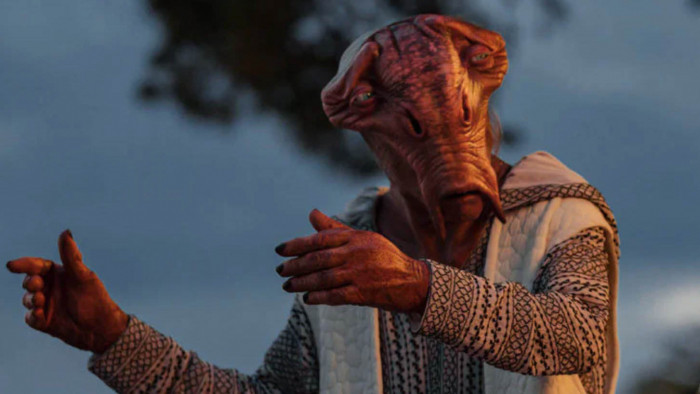 The 3rd Rock from the Sun actor has lent his voice to two Rian Johnson movies so far. He was the voice of Detective Hardrock in the fantastic Knives Out and he also was the dulcet tones of Slowen Lo in The Last Jedi. He was the one that got annoyed that Finn and Rose Tico illegally parked their ship on a beach, the grumpy git.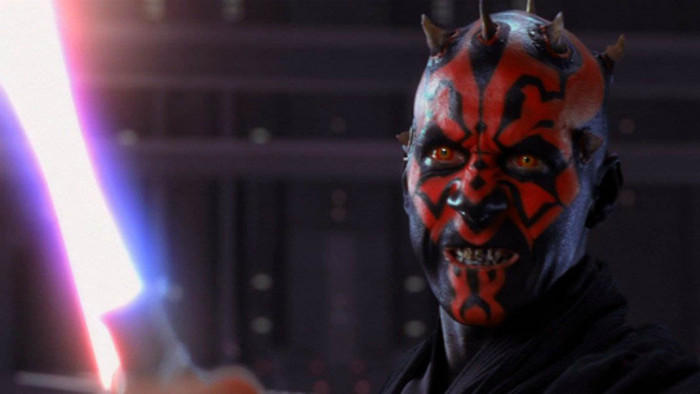 Peter Serafinowicz has one of the best voices in the TV and movie world, so it was great to hear him put it to good work by voicing Darth Maul. A bit like how James Earl Jones overdubbed Bristollian David Prowse, Ray Park's London accent didn't quite fit the 'menace' of Maul. His voice acting was so good, he actually played the voice of a Battle Droid Commander and a Gungan Scout.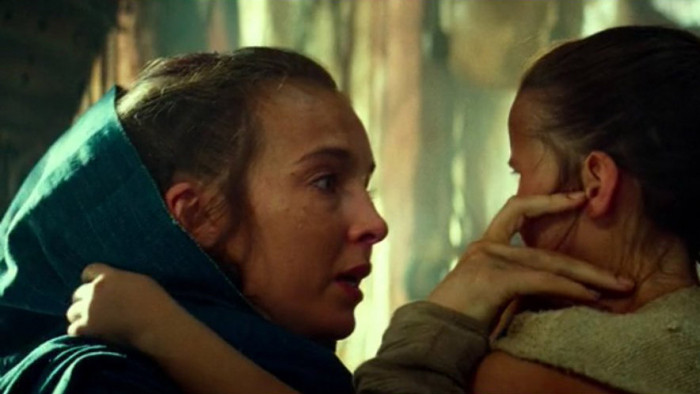 It was a massive surprise when Jodie Comer turned up in The Rise of Skywalker, playing Rey's mother. It's a small but significant role. And we mean small, she's on screen for around five seconds but does get to say a line or two. We still think the role might well have been just another cover for Killing Eve's Villanelle.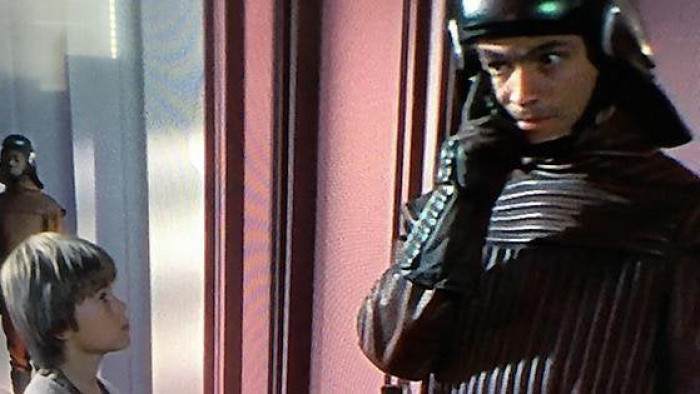 Dominic West is an absolute acting stalwart - in The Wire, his American accent was so good, many thought he was from the US (the same also goes for Idris Elba) and his role as Fred West in Appropriate Adult was just chilling. He's an upper-class English actor at heart, though, which meant that he was always going to get a Star Wars role. This one is a 'blink and you'll miss him', playing a Palace Guard in The Phantom Menace. 9

. Thomas Brodie-Sangster
Last seen playing cowboy-cum-chess impresario Benny Watts in The Queen's Gambit, Thomas Brodie-Sangster is a former child star that is in demand. In The Force Awakens he had a small part as a First Order Officer - unfortunately sans cowboy hat and handful of pawns.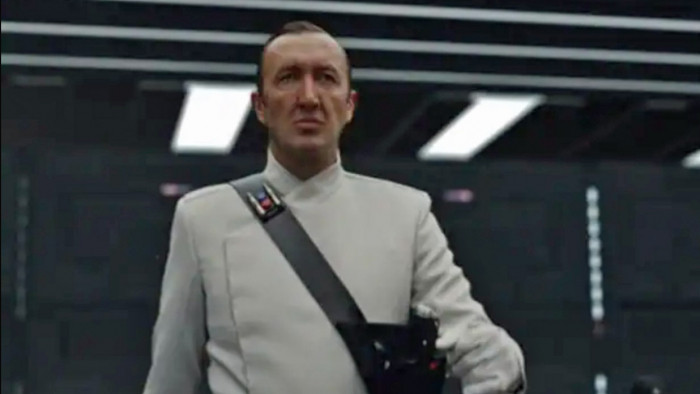 Star Wars is well known for British actors popping up and stealing scenes, so it was great to see Ralph Ineson - known for his gravelly Northern brogue and starring in The Office - make an appearance in The Last Jedi as Ansiv Garmuth of the First Order. Most of his role was cut from the movie, but he still makes a fleeting appearance.
Related Reviews and Shortlists