Is your phone battery always in the red? Perhaps it's time you thought about picking up one of our best portable chargers, so you can top up your phone, tablet or laptop wherever you are.
With a portable charger you're no longer beholden to the desperate search for a plug socket. Instead you can charge up on the go and get on with your day without having to worry about whether your phone battery will last until you get home.
However, there can be some variation between power banks, with some being much more powerful than others. If you're just looking for a single charge up for your phone, you may not have to worry too much but if you need something with a bit more oomph be sure to check the mAh - milliamp-hours - as a higher number will mean the battery is more powerful and can handle topping up your device multiple times before needing a recharge itself.
The design, size and number of ports on the power bank should also be kept in mind, especially if you're hoping to charge multiple devices at once. Plus, if you're going to be carrying it around all day then you want it to be as small and light as possible.
As always, remember to upvote your favourite and let us know what you think of our choices in the comment box below.
Best Portable Chargers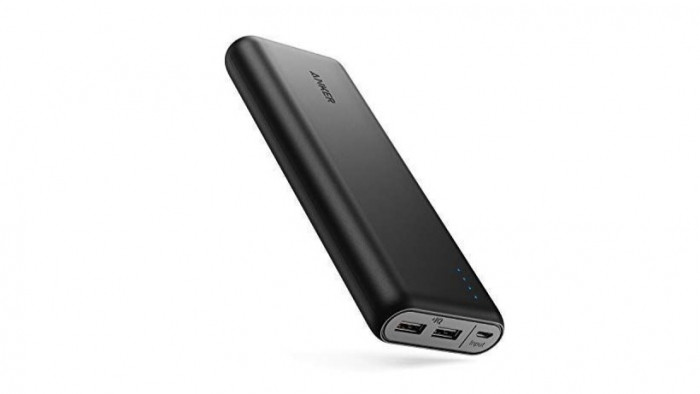 Anker is a trusted brand in the mobile tech world, and it's easy to see why with this powerful little bank. Its makers boast about it weighing "as little as a can of soup" but the 20000 mAh battery providing at least five charges for a phone. Two ports also means it can charge two devices at once.
In terms of recharging the power bank itself, it takes 10 hours which is a decent amount of time (but the battery is powerful, so it's not too surprising). It also comes with a micro USB cable, travel pouch and an 18-month warranty.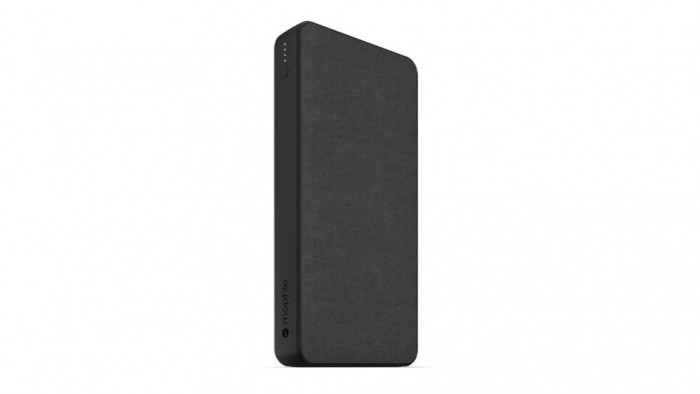 This power bank is a bit of a monster - weighing over 430g, the powerstation XXL is a decent size bigger than many on this list. However, it does offer three charging ports - two USB-C, plus a third USB-A port - and a 20000mAh battery, which Mophie say will provide you up to 73 hours use from your phone (when fully charged).
It also has a fabric finish on top (similar to that on the Universal Battery Powerstation) to add a stylish detail, along with preventing too many scuffs.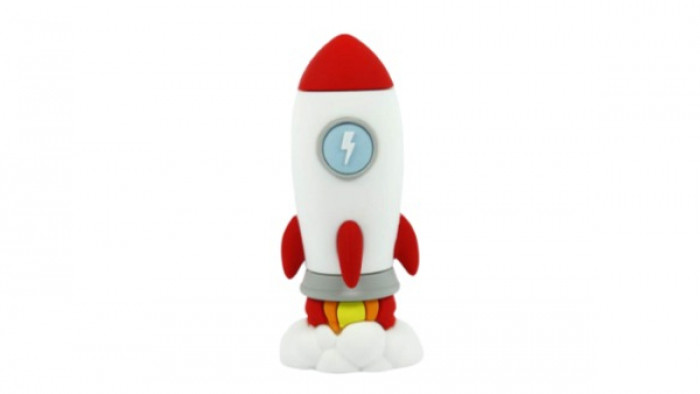 This portable charger certainly isn't the most powerful on the list. With just a 2600 mAh battery, it's probably only going to give your phone a single top up. However, if you don't need a power bank for work and simply need a little boost when you're out and about, then this could work.
Plus, the design of some power banks can be a little lacklustre and this MojiPower rocket certainly isn't. It's small, portable and let's be hones, it's a bit of fun.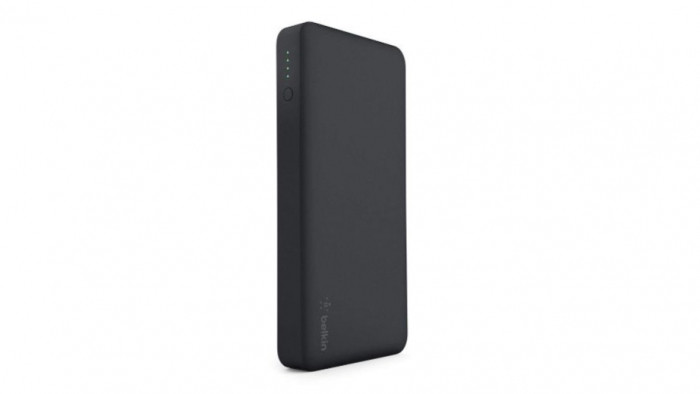 This 10000 mAh fast-charging power bank weighs only 220g (111g less than the Anker PowerCore) but it does have half the power. It has two USB-A ports to charge two devices, along with four LED indicators down the side to show the battery level.
Belkin have taken safety seriously, with a 6-point checklist including sensors to monitor heat and voltage to avoid any overheating. There are also four colour options (which is fairly novel for power banks), including silver, rose gold and pink.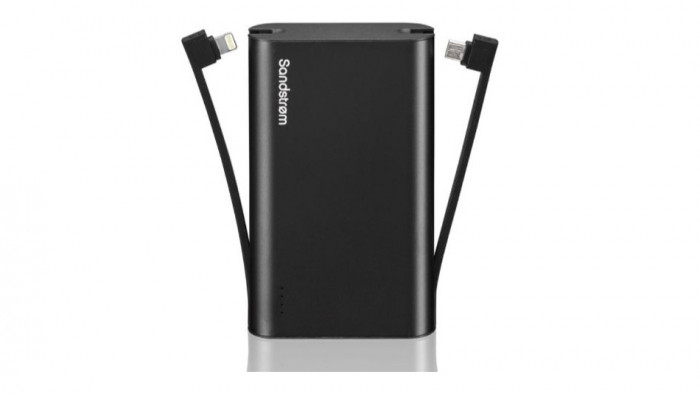 The inbuilt cables in this portable charger are possibly one of the best features - after all, it's one less thing to forget. It's compatible with USB and Apple Lightning devices, and provides up to 3 full charges from its 10050 mAh battery.
The additional cables mean that - depending on the devices - this portable charger could top up 3 different devices at once. It weighs a reasonable 300g and comes with a 12-month guarantee.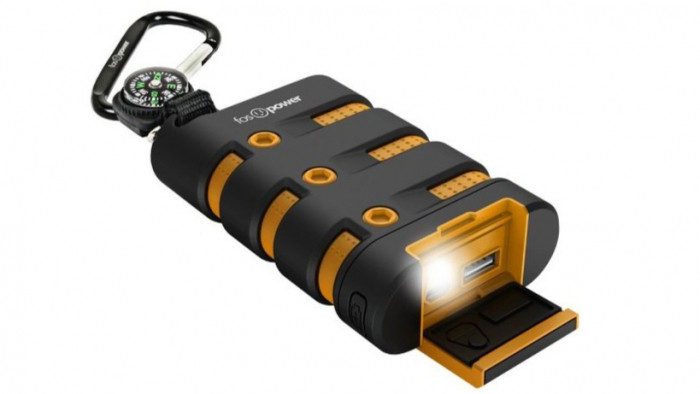 This one is deal for use in the great outdoors - so hikers, bikers or maybe just the haphazard among you - this one's for you. It has the mid-range battery capacity, but the pack is designed to be snow-proof, dirt-proof, drop-proof and water-proof (up to 1m for 30 minutes).
What is handy for those who like an adventure is the built-in LED torch, compass and attached carabiner. It also only weighs 220g, though there's a small downside in that it can only charge one device at a time.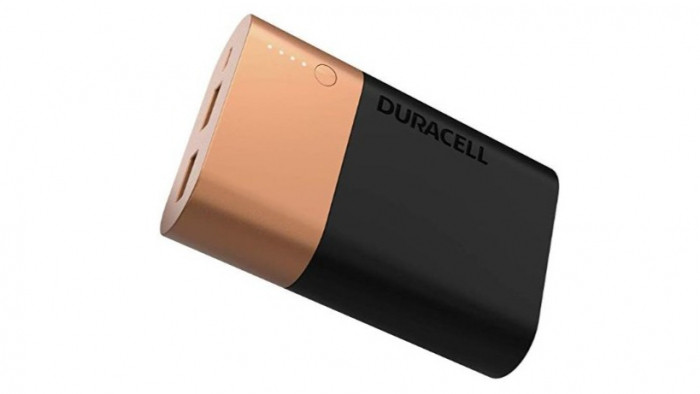 It has many of the standard features, dual-charging, LED indicators to show battery level and safety features to stop overheating. The iconic duracell design adds a little and at 203g this is one of the lightest power banks on the list. If it is on the bulky side for you, Duracell also do smaller portable chargers with 6700 or 3500mAh batteries instead.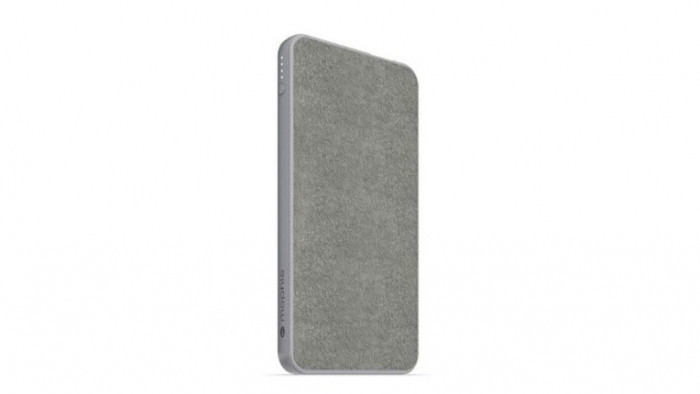 When they say this charger is lightweight, they mean it. At just 130g, it's pretty darn light. This 5000mAh isn't designed to be the most powerful, but is instead super portable - and seeing as this is the best portable chargers list, we're glad it succeeds.
Mophie's portable chargers are definitely some of the most stylish out there. This super thin power bank has a fabric finish, which adds a little detail and reduces scuffs and scratches. It comes in three colours; black, grey and navy.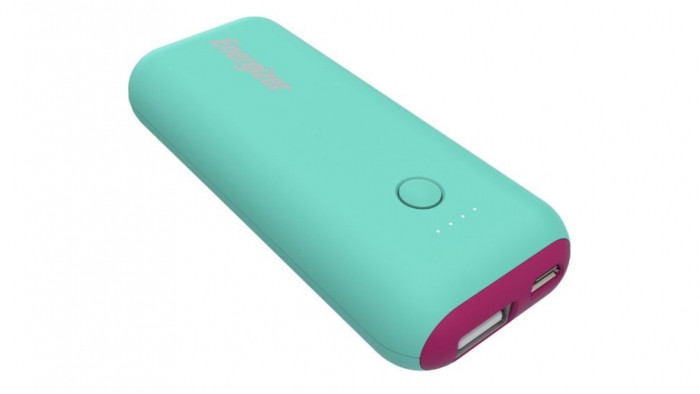 There are five colour combinations to choose from, each as vibrant as the next - but at least you'll always find it easily at the bottom of your bag. Though it is pretty slim and only 121g so it should easily slip into a pocket.
It also includes a micro-USB cable for recharging the bank, an LED light indicator to show battery level and a soft touch surface to improve grip.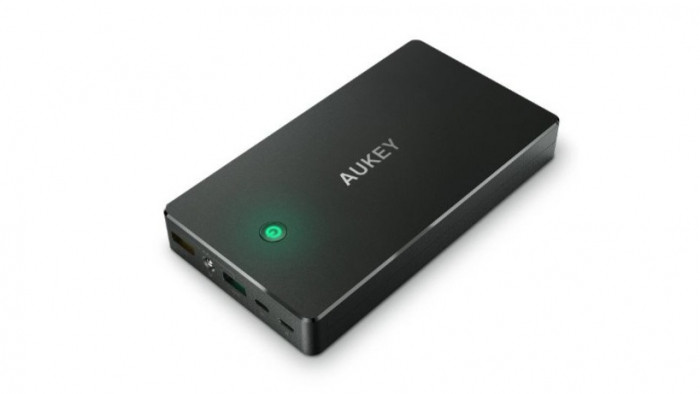 Chargers is what Aukey does best. This Quick Charge power bank will charge your phone 4 times faster than conventional charging, and offers dual-charging, along with a micro USB and a lightning input.
This isn't the smallest portable charger at nearly 6-inches long and 0.8-inches thick, but it has a pretty substantial 20000mAH battery. There's also a built-in torch for the next time there's a power cut and you can't find the emergency torch buried in the drawer.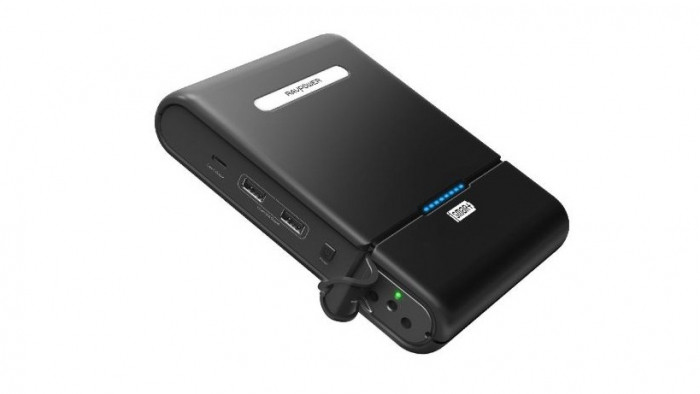 This award-winning portable charger is capable of not only charging phones and tablets, but laptops, too. It can charge 3 devices at once, and has small air vents to keep it cool. It comes with a UK plug adapter so even when USB is not an option, you can plug in anything from a laptop, to Christmas tree lights or a fan.
Due to its whopping 27000 mAh battery, it's less portable than some of the others on this list - it's closer to the size of a tablet than a phone. However, it is ideal for those who love camping, or travel for work and need a reliable power source on the go.