ShortList is supported by you, our amazing readers. When you click through the links on our site and make a purchase we may earn a commission.
Learn more
Best portable chargers: these power banks are sure to keep your phone topped up all day long
These portable chargers will keep your battery life worries at bay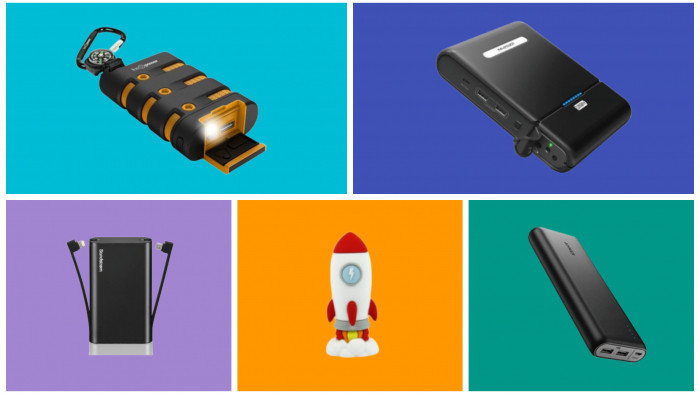 Is your phone battery always in the red? Perhaps it's time you thought about picking up one of our best portable chargers, so you can top up your phone, tablet or laptop wherever you are.
With a portable charger you're no longer beholden to the desperate search for a plug socket. Instead you can charge up on the go and get on with your day without having to worry about whether your phone battery will last until you get home.
UPDATE: If you're after a power bank with added features that verge on the unusual side, this Zippo power bank and hand warmer (yes, as in Zippo the lighter brand) might be the gadget for you. Capable of holding up to 9 hours of charge alongside a range of adjustable heat settings, it sounds like a handy companion for anyone enjoying the great outdoors. It's probably also worth reminding yourself when the heat setting is turned on, y'know, just in case you suddenly think your power bank might be dangerously overheating. Interested? It's available now from Zippo.com for £39.95. However, there can be some variation between power banks, with some being much more powerful than others. If you're just looking for a single charge up for your phone, you may not have to worry too much but if you need something with a bit more oomph be sure to check the mAh - milliamp-hours - as a higher number will mean the battery is more powerful and can handle topping up your device multiple times before needing a recharge itself.
The design, size and number of ports on the power bank should also be kept in mind, especially if you're hoping to charge multiple devices at once. Plus, if you're going to be carrying it around all day then you want it to be as small and light as possible.
As always, remember to upvote your favourite and let us know what you think of our choices in the comment box below.
Related Reviews and Shortlists