Anyone who uses their phone for more than the bare minimum is likely to run out of battery annoyingly early sometimes. And from our experience it tends to happen at the worst possible time.
One solution is to prep your life to make up for your phone's lack of staying power. Work in an office? Slap a wireless charge pad down on that desk so your phone gets a juice-up while sitting there doing nothing. Add extra pads to your bedside table and kitchen worktop, and you may never need to actually plug your phone in again.

We've looked at some of the best options out there for iPhone and Android devices, in an effort to make sure you'll never have your battery die at an inopportune moment again. One obvious tip: make sure your phone actually supports wireless charging before you hit the checkout.

Upvote the wireless charging pad you'd recommend to a friend.
Related: Best wireless headphones

Best wireless phone charge pad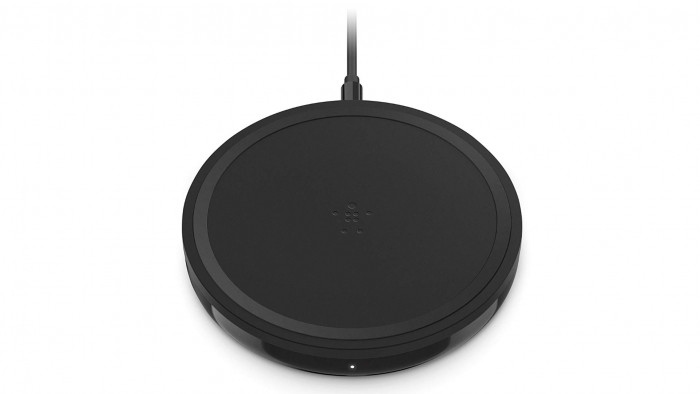 The Belkin Boost Up promises to deliver the fastest charging speed of any accessory of its kind, making it invaluable if you only have a little while to let your phone get back towards 100%. It is a bit heftier as a consequence. Leave your phone charging while you take a shower and it will be much healthier when you get out. Additionally, it will work without you needing to remove any lightweight phone cases.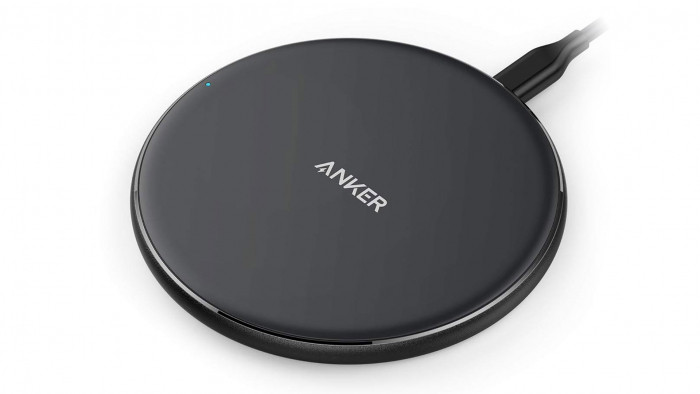 At less than £20, the Anker wireles pad is significantly cheaper than a lot of the other options on the market, and could well be a preferable option for those of you on a budget. Why is it cheaper? Well, you need to pay extra if you want a wall-plug, but the microUSB socket allows you to use any old phone charger your have lying around. It'll charge through your case, too, so that's one less thing to worry about.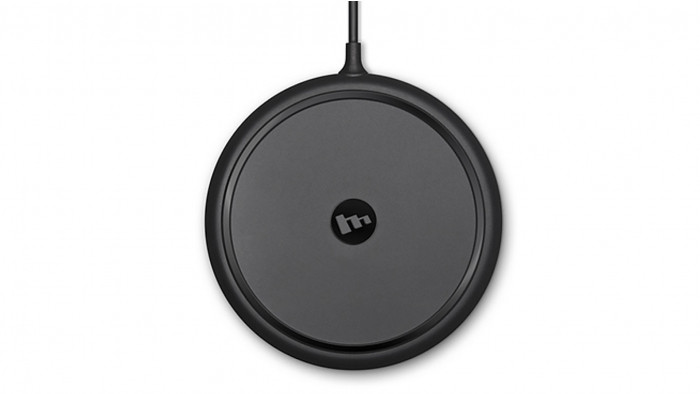 You can get your hands on the Mophie Wireless Charging Base directly through the Apple site, and it is considered to be among the best options for users of the newer iPhone devices. It charges on contact, i.e. it gets going as soon as you place your device on top, while the LED display lets you know when it's working, and will switch off as soon as you hit 100% so there's no risk of over-charging.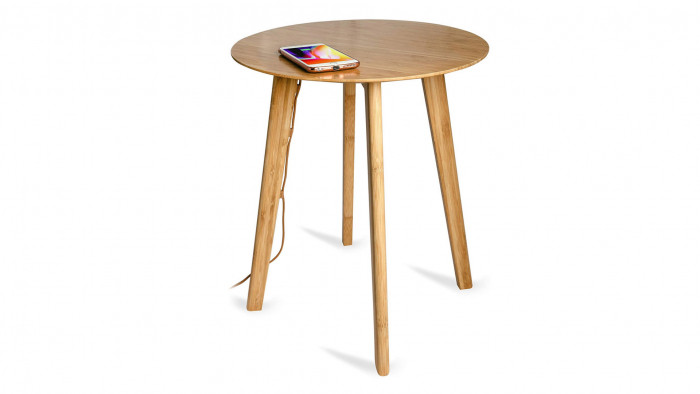 Yes, it's a bit more expensive than some of the others on this list, but look! It's a table! That charges your phone wirelessly! The FurniQi may not be your first choice if you're on a budget, but if you need a new bedside table anyway then this is a neat way to double up. Also, it's big enough that you can leave your book and glasses next to your phone when you're ready for bed, without disturbing the charge.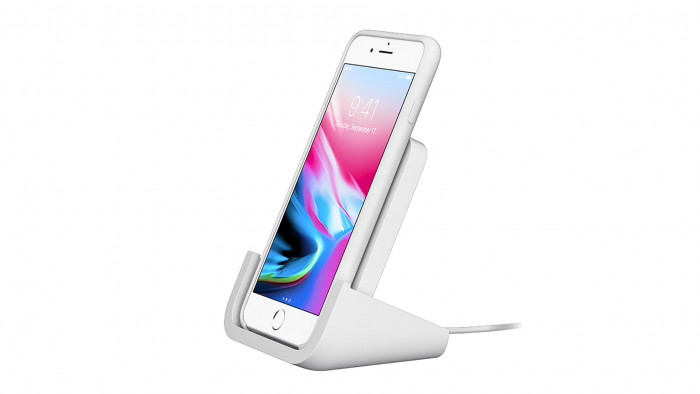 If you want to actually use your phone while it charges, those pads requiring you to lay it flat might not be what you need. The Logitech stand, in contrast, ensures your device remains in a position that allows you to watch videos, check texts or even scroll Twitter while charging, with a position that's more 'reclining on an armchair' than 'flat on your back on a sun-lounger'. It's tailored specifically to newer iPhone models, though – sorry, Android users.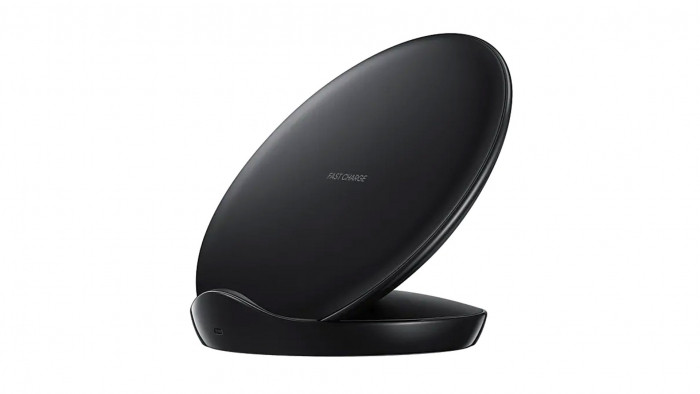 While this is made by Samsung, it's compatible with any Qi-enabled device, which is good news. The stand works with your phone in portrait or landscape mode, making is easy for you to watch Netflix shows while leaving your device on charge. Suddenly the whole process is less like waiting for a kettle to boil. It gives you up to 9W of charging power – most of the devices on this list are somewhere in the 7.5-10W range.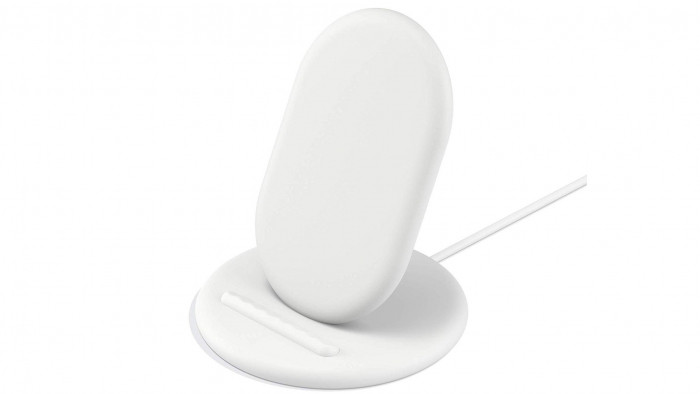 If you use a Google Pixel device, your optimised wireless charging options are fairly limited, but Google's own model will do the trick for you. Like other top-of-the-range stands, it supports portrait and landscape charging, saving you a few headaches if you're the kind of person who still needs to use your phone while it's charging. It supports non-Google phones, too, if an iPhone or Samsung-using friend is round your place and needs some emergency juice.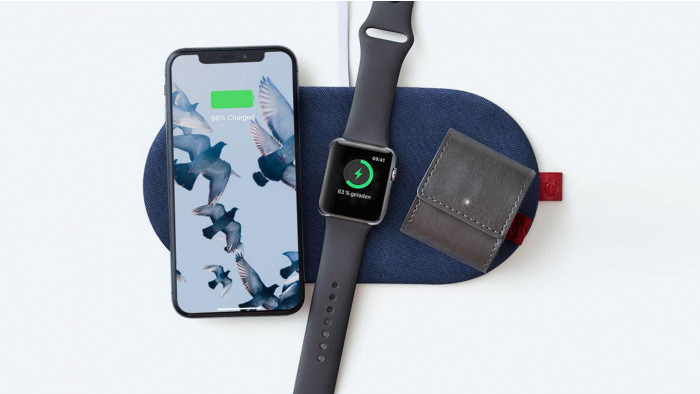 Hard Cider Labs has attracted masses of crowdfunding interest with its SliceCharge devices, and it's easy to see why there has been demand. The SliceCharge 2 allows you to charge two phones simultaneously by placing them pretty much anywhere on the mat. You can also charge your phone(s) and Apple Watch at the same time if you're running out of charge on the go. Their SliceCharge Pro is on the way, too.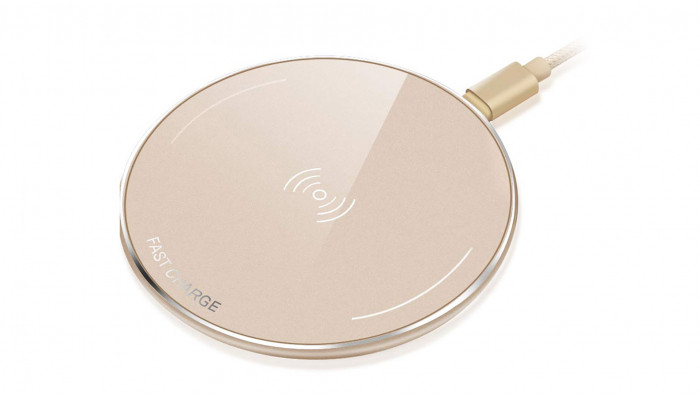 A good budget option, the lightweight Luxsure Fast Wireless Charger works with all Qi-enabled phones, though it doesn't have the luxury of working with multiple positions. If you just need your phone to charge quickly while at your desk, without worrying about using it at the same time, this will do the trick. It's gold, too, so it's easier to spot if you end up misplacing it.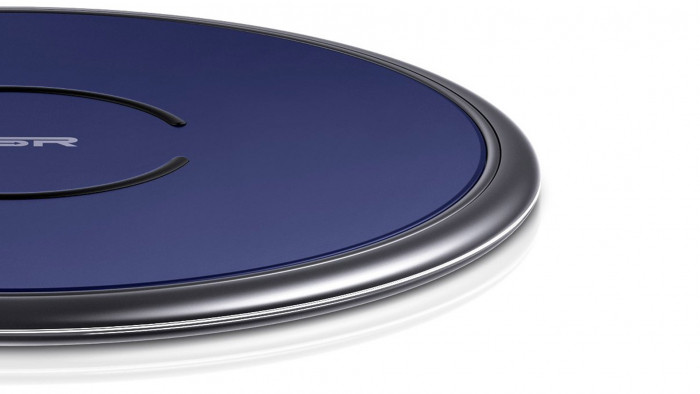 The ESR charger is a solid option for those looking for a charging pad to use on the go, due to its slim and lightweight design, while the LED indicator – on while your phone charges – will switch off after a minute of inactivity, meaning you don't have to worry about it disturbing your sleep. It offers 10W charging for a variety of Apple and Android devices, which is towards the upper end of the scale.