ShortList is supported by you, our amazing readers. When you click through the links on our site and make a purchase we may earn a commission.
Learn more
Best instant camera in 2021: the best digital and analog options
Whether it's a retro model or one with a contemporary twist - these are the best instant cameras.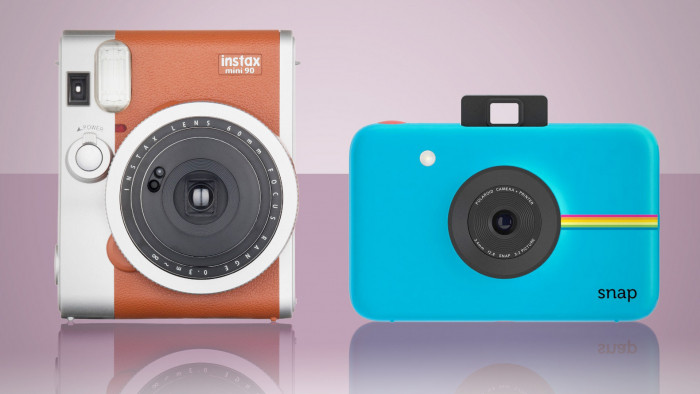 Instant cameras have made a revival, and it is pretty clear why. There is something joyful about seeing your photos print seconds after you take them. It's immediate satisfaction. Use one of the best instant cameras around and the experience is even better.
They are nostalgia-packed too. With some looking almost identical to classic models from the 1970s, there's no better way to capture the present than with a sprinkling of time-defying design. Plus, they force you not to take your photos too seriously. Blurry, overexposed images are all part of the style.
UPDATE: We've decided to add the eye-catching Lomography Lomo'Instant Automat Bora Bora to the list. More than just a mouthful to say, Lomography's stylish Automat camera is definitely one for the creatives out there. Traditionally associated with film-based cameras and retro-inspired designs including the Diana and the Konstruktor F, this particular model lets you get arty, creating long exposures and multiple exposures thanks to a host of built-in settings. You can also attach a bunch of artsy lenses (which can be purchased separately), including a fish-eye and a Splitzer (which divides the picture into multiple frames). Nifty, huh?
We've also added the Kodak Step Touch Instant Camera into the mix. Sure, it has an LED screen which may upset some traditionalists, but its ability to print straight from the camera ensures it's a bona fide instant as far as we're concerned. Available in black and white designs, this model is aimed at photography fans that want a modern twist when it comes to their instant camera.
Digital instant cameras bypass some of this charm by letting you pick which photos to print, though it does save on paper. And let's be honest, instant film and photo paper is not cheap. Each sheet can cost anything from £50p to £2.00.
So how do you know which one is best? It largely depends on what you're willing to spend, and whether you want the nostalgic feeling of film, or just something a bit more fun.
Upvote the instant camera you would choose, and add any you think were wrongly left off this list.
Related Reviews and Shortlists