Instant cameras have made a revival, and it is pretty clear why. There is something joyful about seeing your photos print seconds after you take them. It's immediate satisfaction. Use one of the best instant cameras around and the experience is even better.
They are nostgalgia-packed too. Some look almost identical to 1970s models. And they force you not to take your photos too seriously. Blurry, overexposed images are part of the style.
UPDATE: It's not possible to carry your instant camera everywhere, just in case you need to take a snap so Polaroid has created its own 'dark room' so that you can print your own smartphone images onto film, so that you can have it as Polaroid instant print just like your others. With the Polaroid Lab, you simply chose the photo you want (from the Polaroid Originals app), place your phone facing down, press the red button, and then with some Polaroid wizardry (and light, mirrors etc) it turns the digital image into a Polaroid image. It will be on sale next month for £120.

Digital instant cameras bypass some of this charm by letting you pick which photos to print, though it does save on paper. And let's be honest, instant film and photo paper is not cheap. Each sheet can cost anything from £50p to £2.00.
So how do you know which one is best? It largely depends on what you're willing to spend, and whether you want the nostalgic feeling of film, or just something a bit more fun.
Upvote the instant camera you would choose, and add any you think were wrongly left off this list.
Best instant cameras
The Instax Square SQ6 uses (yes, you guessed it) square film. And though the camera is smaller than the Wide 300, the film is still 1.3 times bigger than the Instax Mini's prints.
It comes in a variety of colours - like the Instax Mini 9 - but they are more subdued, metallic shades. It has a selfie mirror for use in selfie mode, and many of the same modes as the Mini 90 Neo Classic. However, for more arty photos you can add colour filters to the flash (orange, purple or green) to change the whole tone of the photo.
If you had an instant camera growing up it probably looked like this, but less sleek and more bulky. The Polaroid OneStep 2 has an impressive 60-day battery life and Polaroid says it has a "powerful flash to give you great photos every time", so in theory less film wasted.
There are cheaper options than the Polaroid OneStep 2 but its classic design is charming. And if you want to spice it up, there are five finishes on offer including even a Stranger Things design.
At £14.99 for a pack of 8 pieces of photo paper, taking lots of photos is going to cost you - though the price can be reduced a little if you bulk buy.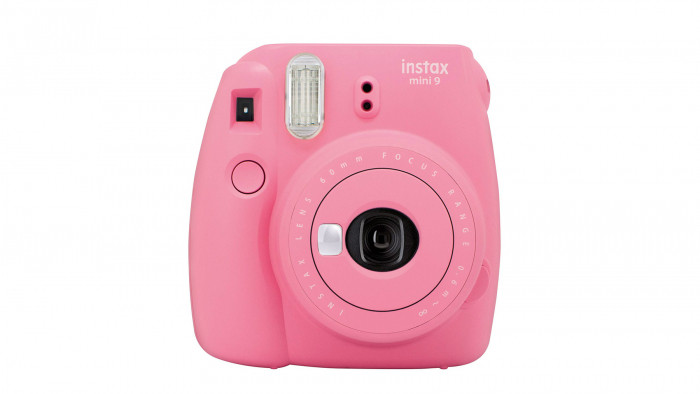 The Fujifilm Instax Mini 9 led the revival of the instant camera. It comes in an array of colours from Icy Blue to Flamingo, which adds to the fun.
This Instax doesn't take itself too seriously, and leans into the simplicity of instant photography. It uses AA batteries rather than a rechargeable and has a constant firing flash. Just press the shutter and the photo emerges from the top.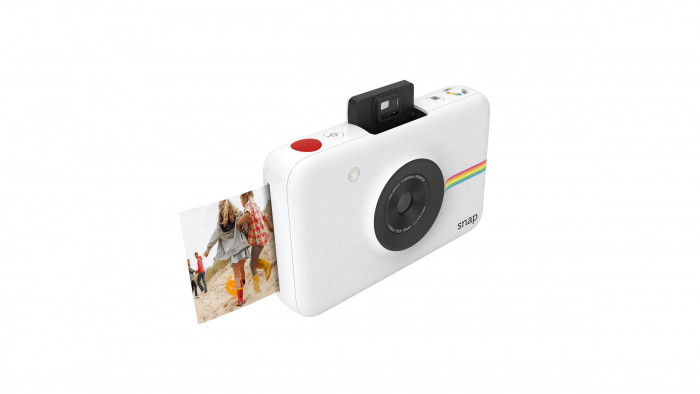 Polaroid's classic design is replaced with a more modern look in Polaroid Instant Snap. You can carry it around in a pocket, but there's no screen on the back to let you preview your pics.

The photos print automatically, with no options to choose, delete or edit. However, it does also come in a range of fun colours and the 2x3" paper is much cheaper (30 pack for £14.99) than the iType film. It prints in black and white, colour or sepia so could be a fun first camera but there are cheaper models out there.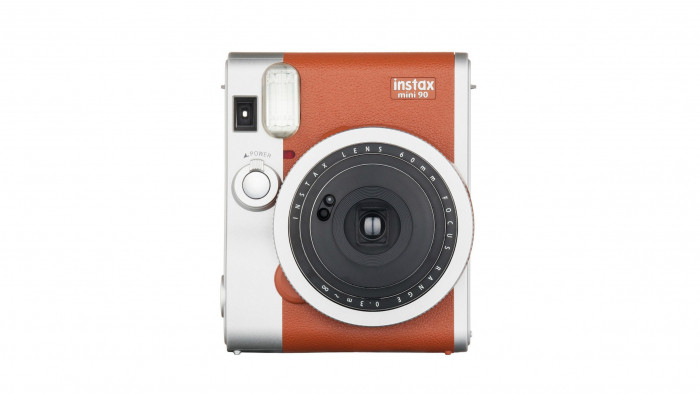 As the name suggests, the FujiFilm Neo Classic has a more grown-up, classic design than the Instax Mini 9. It also has a variety of modes including landscape, party and double exposure.

They can be controlled either by the buttons on the back of the camera, or by the dial on the lens. Unlike many instant cameras, the Neo Classic has a socket mount. You can attach a tripod for stability.
The film used in the Fujilfilm Instax Wide is twice the size of that used in the Instax Mini. You can w wider field of view, making it ideal for use at parties and other big gatherings.
The tripod socket is also handy for group photos. Its close-up lens allows can focus on subjects as close as 40cm, and the flash and brightness controls allow you to adapt to different light conditions.
Leica describe the Sofort as "versatile". It has an array of modes including Party & People and Sport & Action, and a timer for selfies or group photos. Selfies are also easier to take with the selfie mirror on the front of the camera.

If you're a pro, you can select separate focusing distance too. The flash can be set to auto, or a red eye reduction mode, but you can switch if off to avoid those hard shadows too.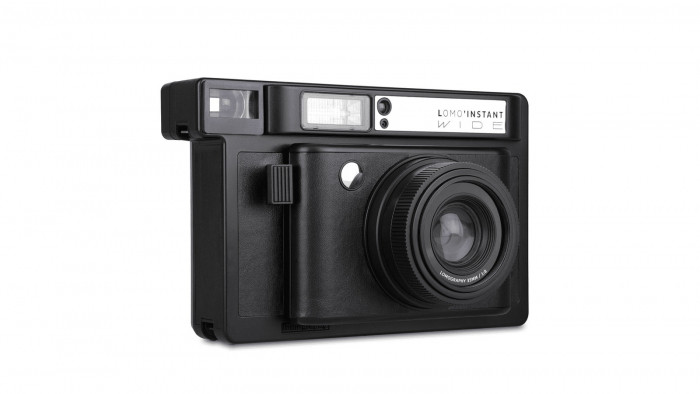 The Lomo Instant Wide is probably not the best fit for an absolute beginner. It offers manual focus and shutter control, for a more professoinal feel than the average instant.

It has a ~35mm lens and wide-format film to let you fit more people, sights or dogs into the frame.
It uses Fujifilm Instax Film, available on Amazon. This camera has a more adult, sophisticated feel and keeps its distance from the bright, pastel palettes of some of the other models available.

The Canon Zoemini C is marketed as a "pocket-sized instant camera and printer in one", and with the paper only 2x3" pocket size is probably a fair description.

The print-out paper has a peel-and-stick back so your photos can be turned into stickers, a nice Zoemini C quirk. The focus is fixed, so this camera isn't much use for close-ups. However, like the other digital cameras it does have a microSD card.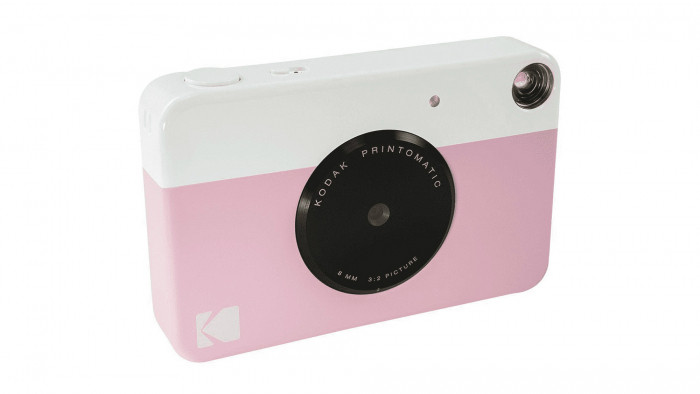 The Kodak Printomatic is fairly simple but does have a fairly powerful 10MP sensor with a wide angle f/2 lens, and instantly prints your images in colour or black and white. A light sensor turns the flash on automatically in low-light settings, to avoid dud shots. The images are also saved to a microSD card so that they can also transferred to your phone or laptop as digital files.