The witching hour is nearly upon us, the pumpkins are being carved and there are enough sweets in our cupboards to send half the country's trick or treaters into some kind of sugar-induced frenzy. In accordance with this, the freakish bunch over here at Shortlist have compiled the Best Halloween Spirits 2019 to see you through the celebrations.
It's a frightful night after all - one that's increasingly become a favourite among adults as well as kids. And sometimes, just sometimes, all you need is a creepy cocktail (or three) to see you through the ghoulish festivities.

From vodka made from cow bones sourced from one of London's prime butchers through to green offerings infused with, wait for it, wasabi - Dutch brand Skully are a strange bunch - there really is plenty of liquor around to help you dust off those cobwebs.
So, without further ado, it's time to swap the candy for something a little bit stronger to get you through the spooktacular season - and also knock up a few deadly cocktails.
Best Halloween Spirits 2019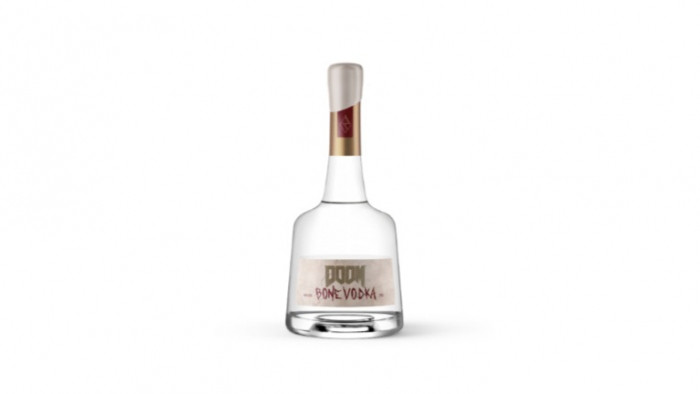 More than just a drink for doomsday preppers, DOOM Bone Vodka is a potent spirit with a sinister edge. It's something a little different, that's for sure – after all, it's believed to be the only vodka in the world distilled using bones. Needless to say, vegans need not apply.

Created by Rebel Distillers to celebrate the launch of Doom Eternal (yup, from the DOOM video game series), the vodka uses ethically sourced beef bones from renowned London butchers, The Ginger Pig. Complete with a smoky and peppery finish, the vodka is available in 700ml bottles and has to be tasted to be believed.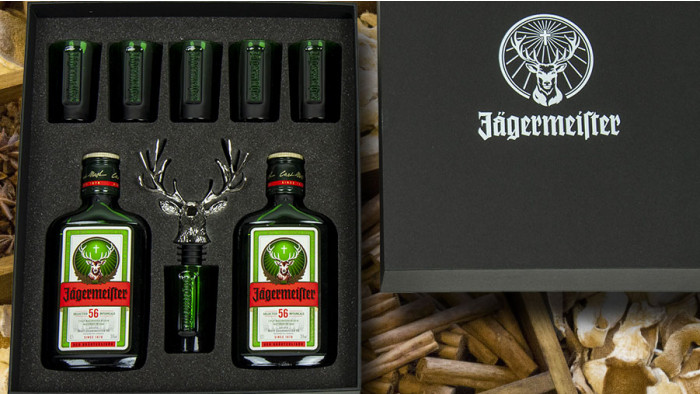 Now, we know this one isn't strictly a spirit, but Jagermeister and Halloween go together like children and trick or treating. Yes, it really is time to encounter a dark (sort of) spirit this Halloween, so how about you get your hands on Jagermeister's limited edition mini presentation box, complete with stag head pourer? Featuring two miniature bottles of the potent beverage, alongside five shot glasses, it's time to get your filthy mitts on them before they disappear for good.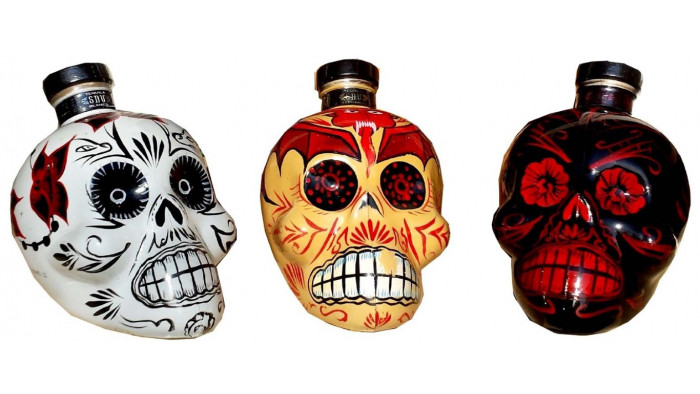 If tequila is your spirit of choice, we suggest taking a swig of Kah Tequila - complete with its spooky skull bottles. Available in Reposado, Anejo and Blanco varieties, this tequila tastes as delightfully original as it looks. Ideal for Halloween and taking inspiration from the traditional Calaveras used as part of Dia De Los Muertos (or simply just an after-work tipple should you so choose), each variety of the drink comes in a distinctive 70ml skull bottle and captures the true spirit of Mexico.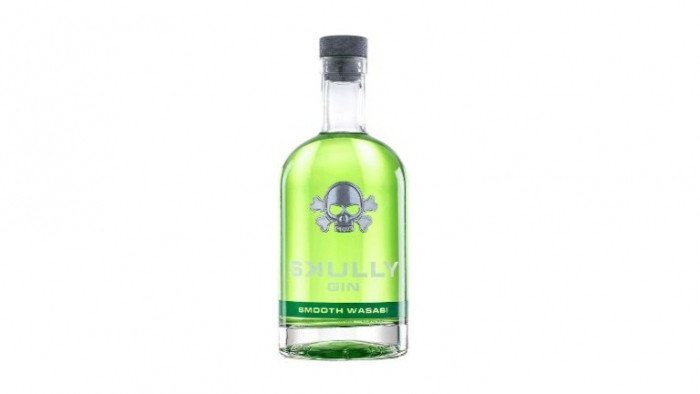 Now, if you're after a gin that looks as toxic as it's ingredients likely taste, it's time to consider this wasabi flavoured offering from Skully. Whether you like to brave it alone or add a touch of mixer, the skull and crossbones label says it all. Produced by Dutch brand Skully using wasabi root, sweet orange, ginger and mint, this is a pretty potent offering if ever there was one.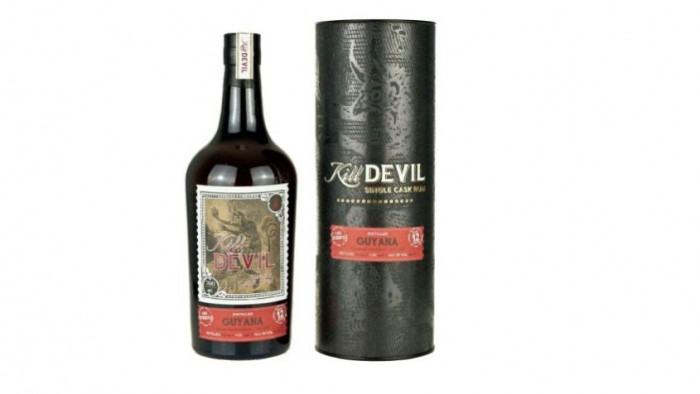 Nothing screams 'Halloween' quite like a rum range called Kill Devil. In particular, Diamond 12 year-old rum, which comes from Guyana's Diamond Distillery is a sure-fire winner. Independently bottled by Hunter Laing for the Kill Devil range, it's a delightfully warm offering - hellishly so, some might say. So, if you succeed in your one-on-one battle against the horned hellraiser, be sure to raise a toast to this delightful bottle.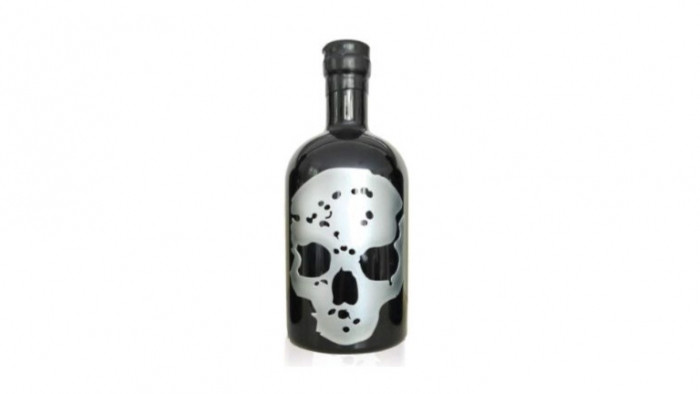 If you're ready to raise the spirits this all hallows eve, then make sure Ghost Vodka is one of them. It's a bottle worthy of anyone with discerning taste, contained within a black bottle featuring a large silver skull. Perfectly at home or at any Halloween party, the vodka is made with a sugar beet base at a Cambridge distillery that, as rumour has it, is as haunted as the bottle.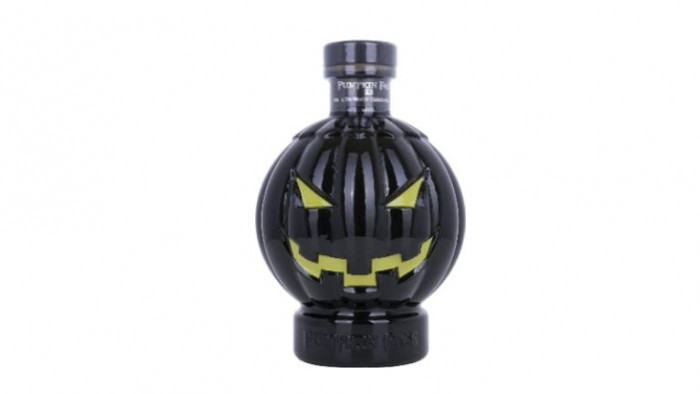 Pumpkins at the ready! This rum is not only delicious, but it comes in a bottle shaped like a carved pumpkin (OK, sure, Jack-o'-Lantern for our US visitors). That being said, this is one pumpkin you'll want to keep the lid off because its contents are better off easily accessed. Distilled back in 1980 before being aged in casks for 23 years, we're surprised the rum itself isn't actually haunted.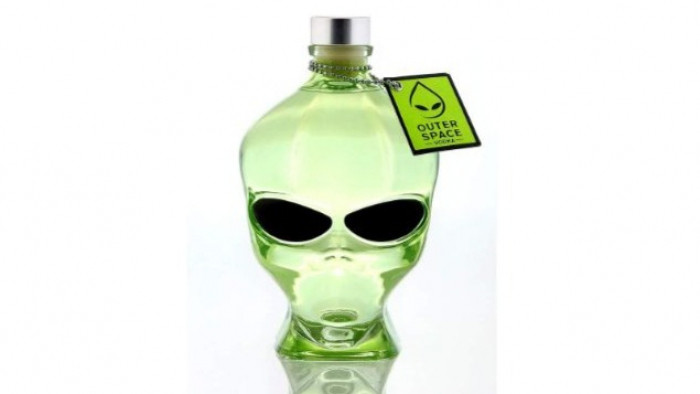 If you're after a vodka that's truly out of this world, this offering - filtered through 4-billion-year-old meteorite - might well be the pick for you. Made using premium Amerian corn, the 40% spirit comes in a pretty novel bottle. So good looking is it in fact, ET might have a thing or two to say about it being in the front basket of your bicycle.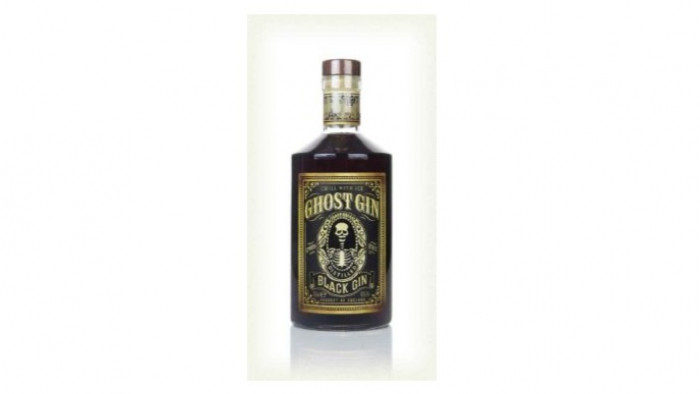 If you're into veils of darkness and prefer your gin on the pitch-black side, we suggest you pick yourself up a bottle of Ghost Black Gin in time for Halloween. Featuring a range of ingredients that sound as though they were picked directly from a witch's garden, each bottle is infused with juniper berries, coriander seeds, cassia bark, lemon peel, orange peel, liquorice root powder, angelica root and orris root. 70cl bottles of Ghost Black Gin are now available on Amazon and at The Drop Store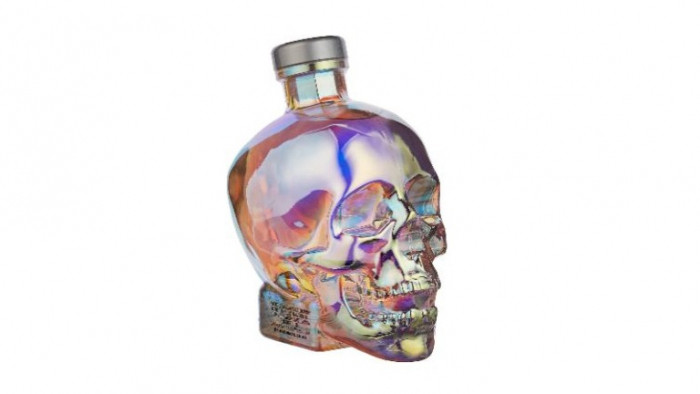 The original drink of the spirit world, Crystal Head Vodka is a great addition to any bar - and also makes for a pretty great mantlepiece addition after it's been emptied. Originating from Canada, the premium vodka comes in two expressions and is vegan friendly - oh, and the holographic bottle currently has a terrifying 36% off! It's a killer deal if ever we saw it. If that seems a little on the pricey side, for £6.99 you can get your hands on mini skulls too.