The world of flavoured spirits has exploded in the last few years, and whilst gin has taken the brunt of it, vodka has not got off unscathed (as our best flavoured vodka list is about to prove).
After all, it's the nation's third favourite spirit (after gin and whisky, if you're interested) so it was bound to get a colourful makeover at some point.
UPDATE: This is a Personal Service Announcement to tell you BBQ flavoured vodka is a thing. Kansa-based 360 vodka has created the unique flavour and says it takes inspiration from Henry Perry, who is locally known as the 'Father of Kansas City BBQ'. The flavour is described as "spicy and sweet, tangy and true" but unfortunately (or fortunately for you), it's only currently available in the US.

Let's be real, though - not all flavours are a taste sensation and it's not always easy to know which bottles are worth the spend, especially as there now seems to be every flavour under the sun on the supermarket shelves.
Well, don't worry - we've done the hard bit and gather together some of the best flavoured vodkas around. It's not a definitive list, instead we've tried to show you the flavours out there, and provide you with a selection of trusted brands with a few craft options thrown in for good measure.
So, in honour of International Vodka Day, here are our favourite flavoured vodkas - after all, how else were we meant to celebrate?
Remember to upvote your bottle of choice, and let us know if we've missed any in the box below.
Prefer something more traditional? Try a bottle from our best vodka list
Best flavoured vodkas to try in 2019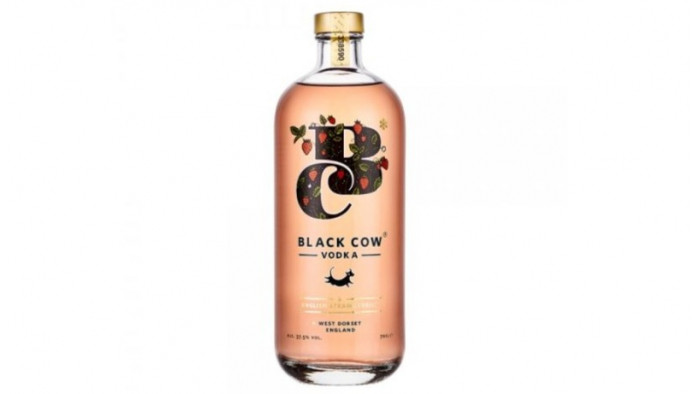 The strawberries used in Black Cow's vodka are locally sourced in west Dorset, and are either leftover or misshapen so would otherwise go to waste. There is no added sugar or sweetness, instead it comes naturally from the strawberries which are left to infuse for four days. Ideally served over ice or with a splash of soda water.
Bring the spirit of Sicily to your home with Whitley Neill's Blood Orange vodka. The flavour came to be after Frederick Neill and his wife wanted to find a way to evoke memories of their honeymoon in the Sicilian countryside. Enjoy neat, or with tonic over ice - add slices of orange as garnish if you're feeling fancy.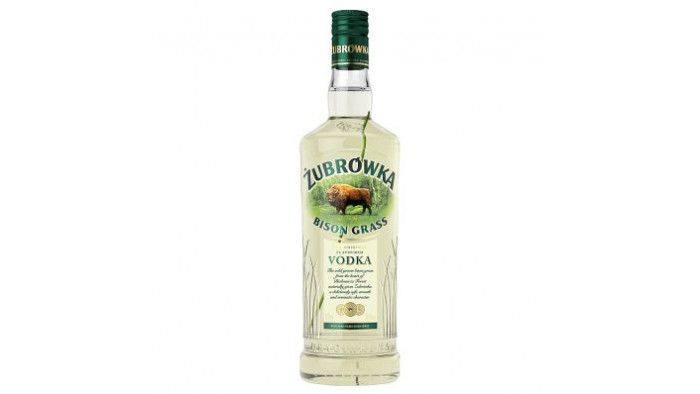 This Polish vodka is flavoured with wild grown bison grass (also known as sweet or holy grass) from the Bialowieza Forest - one of the last and largest remaining parts of a forest that once stretched across Europe. It's a smooth vodka with an aromatic flavour and comes with a stem of bison grass in each bottle.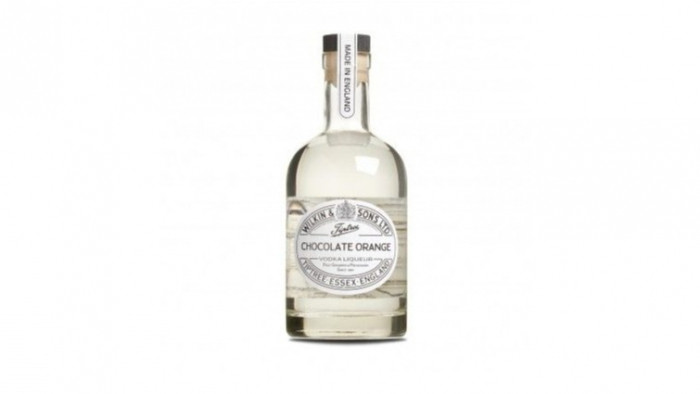 Made in Essex, this liqueur is created by distilling Tiptree's small-batch vodka with its own Chocolate Orange Spread. Originally a fruit preserving company created in 1885, Wilkins & Sons has since branched out into vodkas, gins, condiments, and juice (as well as still making jams and spreads). Sip over ice or use it to create a Chocolate Orange Martini for a special occasion.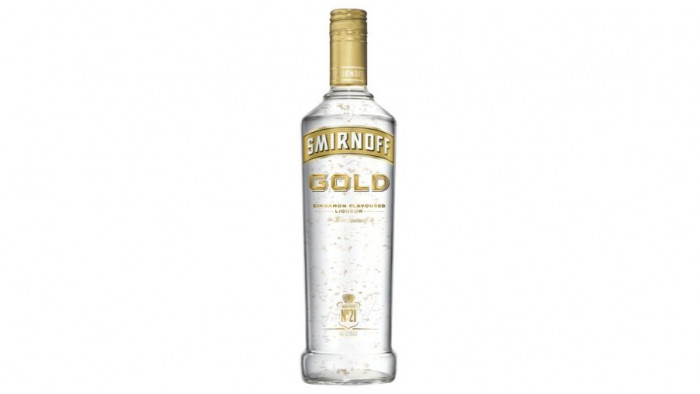 This is your cabinet staple with a bit of an upgrade. This triple-distilled No.21 vodka is flavoured with cinnamon and most importantly, gold! - 23-carat edible gold leaf to be exact. It's makers suggest enjoying it simply in a shot or as a Highball with apple juice and lemonade over ice. Definitely not the most premium vodka on our list, but a lot of fun and a great gift option.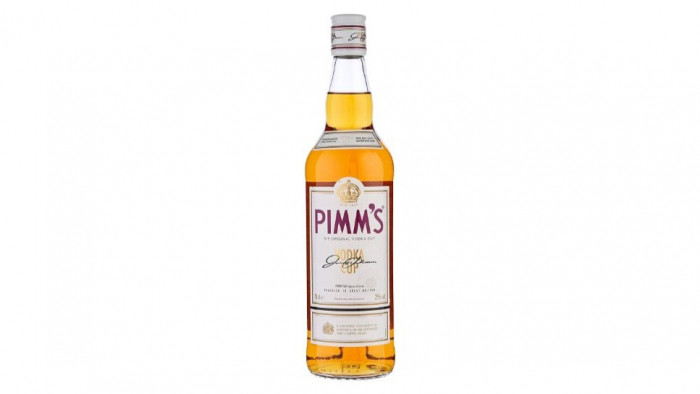 Having originally been created in the 1700s, Pimm's have revived their sixth 'cup' made with a vodka base. The more grown-up sister to Pimm's No.1, the Vodka Cup has the same distinct spice and sweetness you get from Pimm's with a more delicate finish. As with your standard Pimm's, serve with lemonade and an abundance of fruit.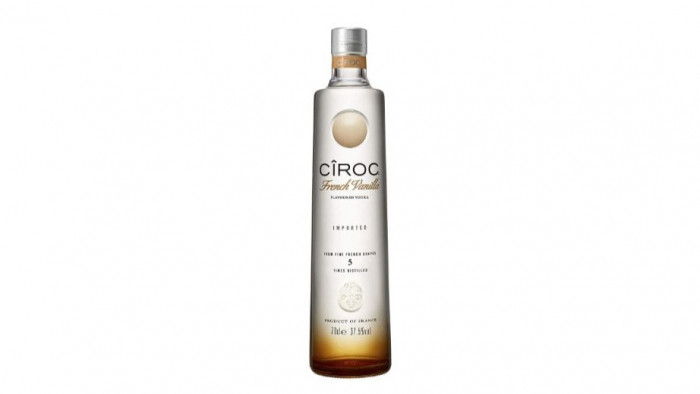 Another award-winning vodka - this time for being the best flavoured vodka of 2018 (how fitting). Distilled five times from fine French grapes, this vodka then gets its vanilla "from multiple sources, including Madagascar", its makers say. The ideal base for a Porn Star Martini, but can also be enjoyed over ice.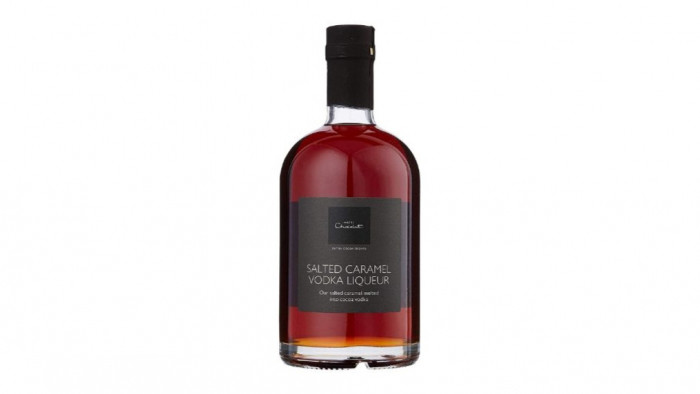 This indulgent chocolate brand's liqueur is made by infusing the vodka with cocoa before melting in salted caramel. It's award-winning, too - having won the 2019 title of World's Best Vodka Liqueur. To really appreciate the taste, serve it on its own over ice.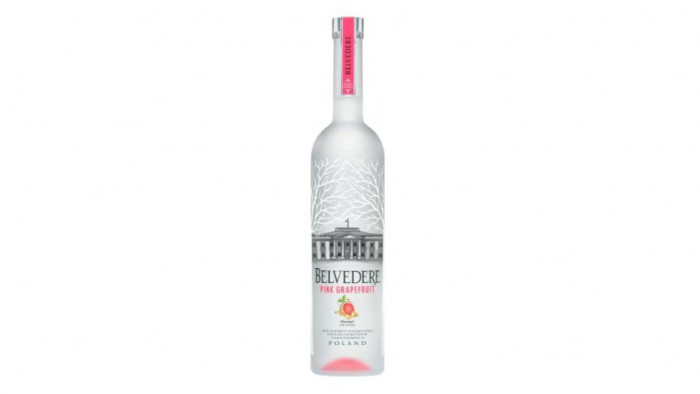 007's vodka of choice has had a citrus makeover. With flavours of pink grapefruit, fresh ginger and lemons, this vodka is four times distilled. And Belvedere knows what they're doing, having won Vodka Producer of the Year three times in a row. You can enjoy this drink however you prefer - neat, over ice or in a cocktail.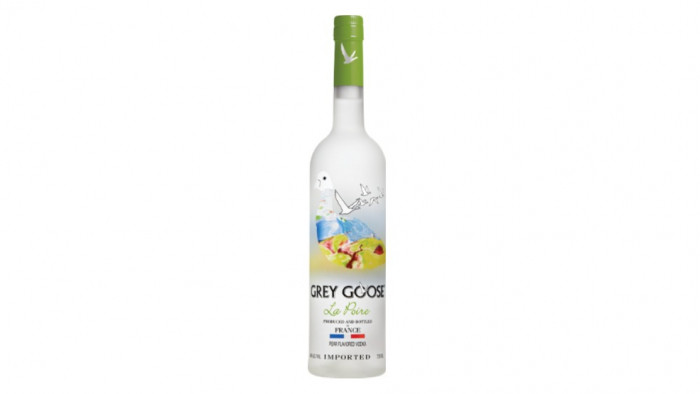 Grey Goose use French Anjou pears to give its vodka a sweet, crisp taste - an ingredient which is traditionally used in patisseries across the country. The sweetness from the pears is mellow and subtle, and the vodka provides a great base for any martini.
If you're still uncertain about the world of flavoured vodka, then this might be a good one to start with. With notes of fresh honeydew melon, this liqueur has a more subtle flavour than many on this list. The handpicked elderflowers are steeped in Chase Potato Vodka to create this 20% ABV liqueur. The perfect partner to soda water, sparkling wine or champagne.