Apple Watches are practical device. They help you keep on top of notifications, plan meetings, track your health and more. But making sure they actually look good is vital too. After all, you wear them all day.
From subtle, minimalistic designs to statement pieces, there are plenty of straps to pick and choose from, making sure you can express your individuality whilst you get on with your day's work.
UPDATE: There's a new Apple Watch - the Apple Watch Series 5 - and with it comes a new range of designs. Customers have a choice of two brushed Titanium models, a white ceramic model, and new Nike and Hermes collaboration.The new 'always-on' feature also means the screen is always showing the time (no tapping required). The battery life is pretty good, too, lasting 18 hours and there is a built-in compass. The Series 5 will be available from $399 when its released in stores on 20 September.
Here's our pick of the best. Upvote your favourite.
Next up, check out our review of the best running watches, for those considering a smartwatch switch

Best Apple Watch straps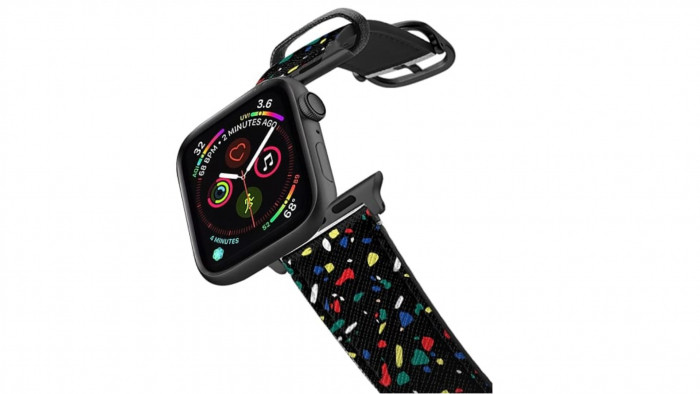 Another one for those who like to stand out, this design is gorgeous – a simple black background with a multi-coloured pattern.
Printed on leather, the soft strap is also scratch and water resistant.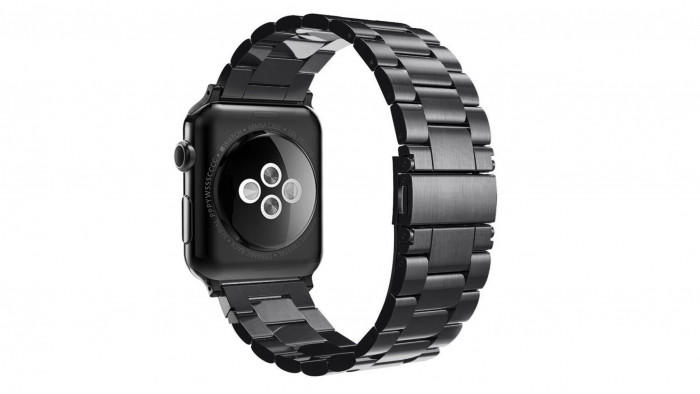 If you like the look of a more traditional metal watch, never fear, this Simspeak strap fits the bill perfectly.
A classic dual folding clasp keeps it secure, and a specially built connector means its easy to clip into your watch – no tools required. And you can also add and remove links to fit your wrist.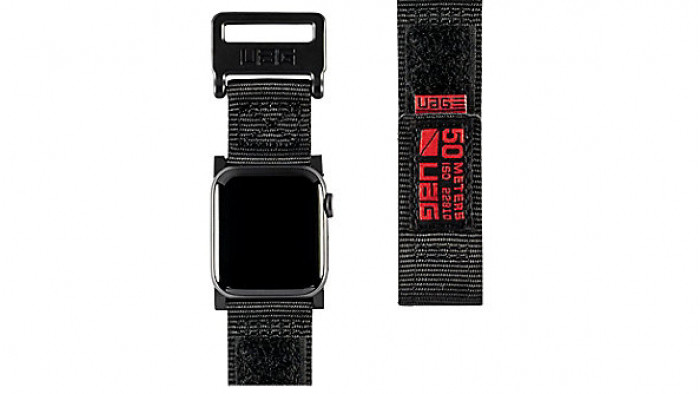 Designed with adventures in mind, the Active Band is one of the hardiest Apple Watch bands around. Capable of withstanding even the most rigorous of activities, this strap can handle everything that the great outdoors (and indoors) has to throw at it.
Available in black, orange or midnight (which is code for dark camo), this is a design worth investing in.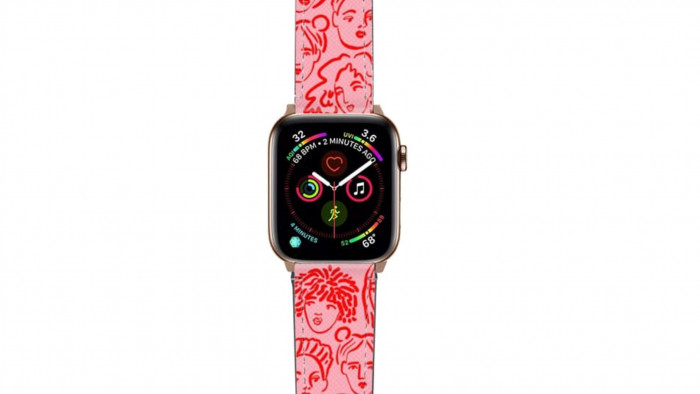 Another eye-catching design from the Casetify stable, this strap is truly unique. Featuring dozens of tiny portraits, it was designed by a young woman artist based in Amsterdam.
Alongside its quirky design, the strap has all the basics – comfortable leather, in-built scratch resistance, and a choice of colours for the metal embellishments.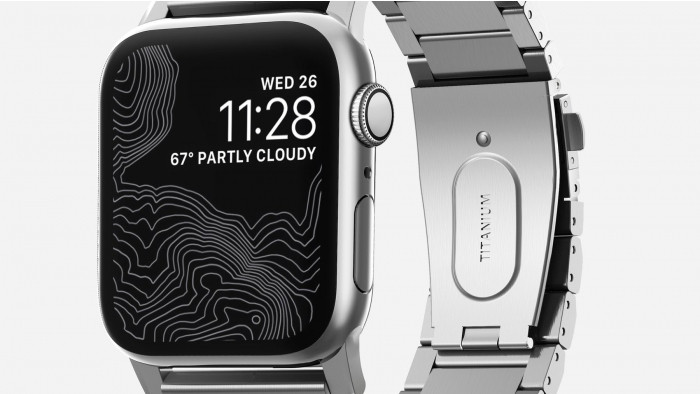 Compatible with the Series 3 and Series 4 models, this stainless steel strap from Apple is sharp and minimalist (but may burn a hole in your pocket). Crafted from 316L stainless steel alloy, the Link Bracelet is made up of more than 100 separate components and comes in two size variations - 38mm and 42mm
It features a butterfly closure as sleek as they come, and has a simple release button that means when the time comes to change it, there's no need for fiddly tools.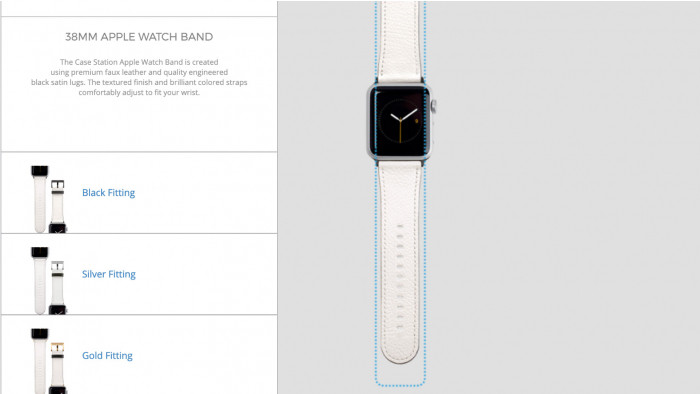 If nothing is really catching your eye, why not design your own Apple Watch strap? That's what Case Station lets you do – and there's so much to choose from.
You can select any number of gorgeous designs from their custom strap creator, opt for a plain coloured leather or even upload your own design.
This would be perfect for a gift – or, to be honest, if you just want to treat yourself to something nice.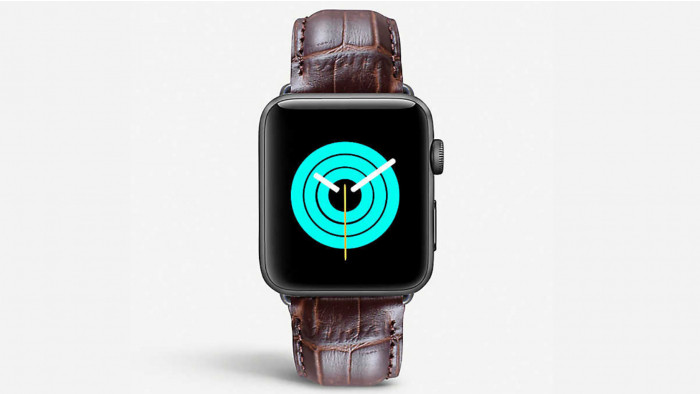 If you're after something a little bit luxurious, the MintApple alligator strap is for you. Created with high quality leather, the strap has an embossed finish that makes it look far more expensive than it is.
It also comes in a Space Grey finish, with stainless steel attachments.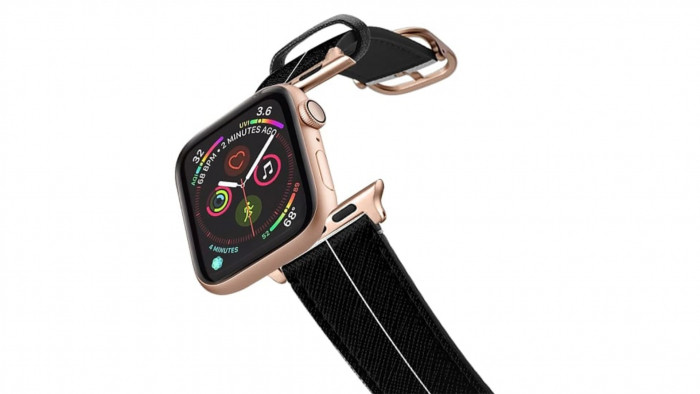 If you're looking for something stylish but understated, this Casetify two-tone strap has that characte in bucketloads.
Scratch and water resistant, the strap is made from cruelty-free saffiano leather – so the daily wear and tear that your Apple Watch is subject to won't damage it too much.
And it's suitable even for new Apple Watches, so it works no matter what model you have.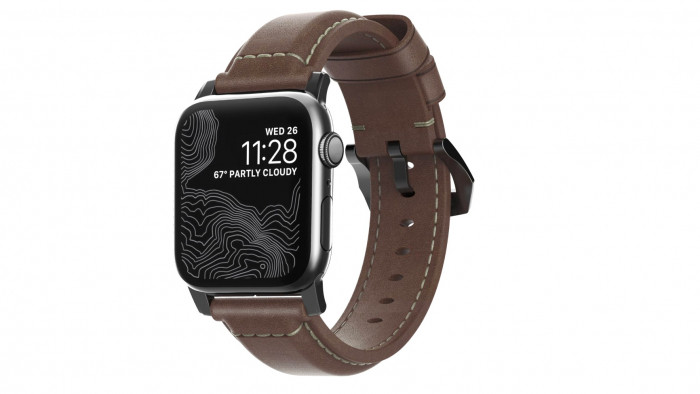 You can tell just by looking at the Nomad strap it is going to last the distance. The strap will change as you wear it more and more – the Horween leather it's made from will develop a 'patina' as you wear it, meaning your strap will be completely unique.
It also has a softer leather backing for comfortable wear, and is sewn together with pre-stretched thread, meaning it will stay the distance.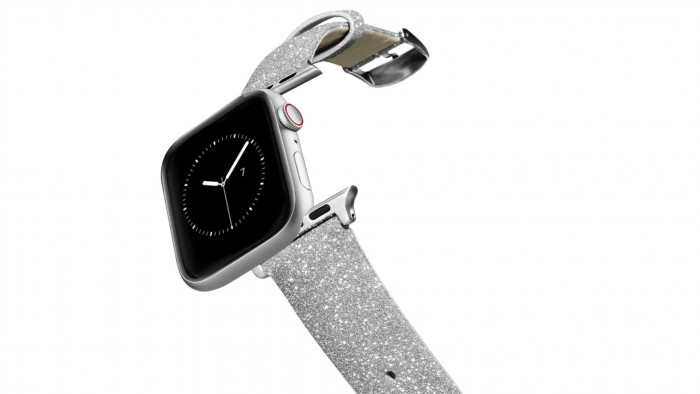 Some people like their watch to blend in: for it to be so understated you barely notice it's there. Others do not – and this watch was designed for them.
Available in pink, blue, gold and silver, this glittery strap is still scratch resistant and durable. Its interior is made of leather – so you're going to be as comfortable as you are eye-catching.