Sales trends suggest most of us want ever-bigger TVs in our living rooms. But there is still a place for the best 32-inch TV in our hearts. Or rather, in our kitchens, bedrooms, studies and conservatories.

Unfortunately, that most 32-inch TVs are destined to become a household's second TV has seen them becoming increasingly homogenous and commoditised. Manufacturers focus more on making them affordable than particularly good, which means they will never get into our best TV list.

This is a shame. You usually want the same features as your main TV, and these sets often have to contend with a lot of ambient light, which downgrades the image quality level they actually achieve.

Fortunately there are still a few superior 32-inch TVs to be had if you know where to look. Here's a selection of what we consider to be the strongest 32-inch TVs you can buy today, including options selected their value, picture quality and smart features.
Upvote your favourite, and let us know at the bottom if you think we've missed a solid gold 32-inch TV.
Best 32-inch TV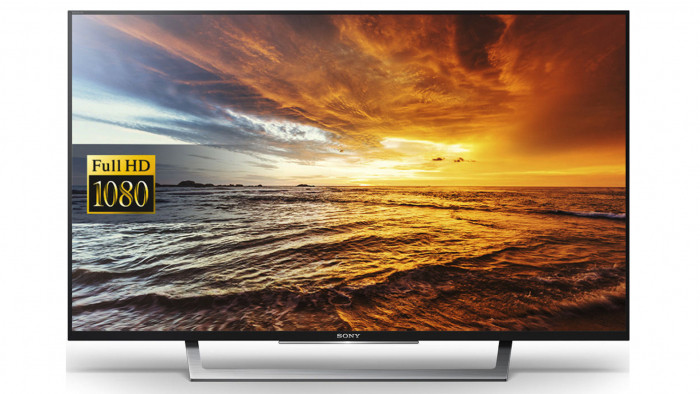 1

. Sony Bravia KDL-32WD754BU

£349

Buy Now
Sony has traditionally cared more than most brands about ensuring that there's still some genuine quality in the small screen TV market. The £349 32WD754BU perfectly exemplifies this. It's a superb all-round package.

The colour- and contrast-rich full HD picture is partnered by the best motion processing in the small-screen TV world, making the 32WD754BU a great option for films, video gaming and sports. Smart features include all the key UK catch up TV platforms and subscription streaming services, while the sleek design is far superior to the 'functional' look of many rivals.

Thanks to its webOS interface, this is easily the smartest and most user-friendly TV 32-inch TV around right now. Especially as its webOS version even supports voice control via both Google Assistant and LG's own ThinQ AI system.

The LG 32LK6100 also stands out from the crowd by supporting high dynamic range playback, a full HD resolution and three HDMIs - pretty amazing for £199. Its LCD panel type limits its contrast a little, but also provides wide viewing angles - a trade off that could work very well in many second room settings.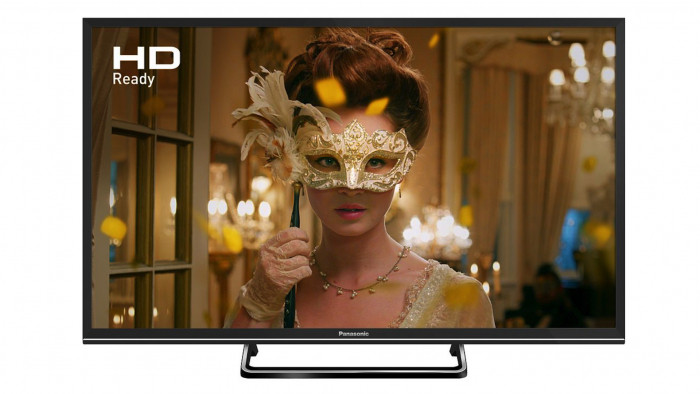 3

. Panasonic TX-32FS500B

£199

Buy Now
This Panasonic 32-inch is an 'HD Ready' TV with 720 lines of pixels rather than the full HD 1080. Following recent price drops, though, Panasonic's set is available for just £199 - a startling price for a TV that combines a premium design with catch-up TV and streaming apps and the sort of natural, polished, contrast-rich picture quality that's long been a Panasonic trademark.

The 32FS500B also joins the LG 32LG6100 in supporting high dynamic range, making it another appealing model for PS4 and Xbox One S/X gamers.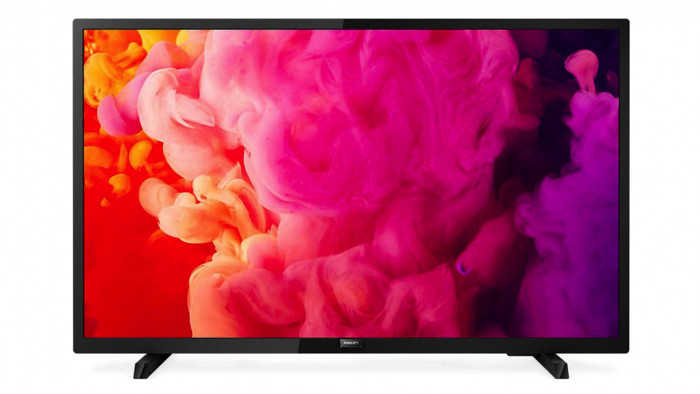 This one is an oddity on this list in that it doesn't carry any smart/streaming features. It's also probably the least glamorous looking set we've featured.
There is substantial compensation for these limitations, though, in that the set delivers a much richer, cleaner, sharper picture than you've any right to expect for just £180. So it's definitely one to consider if picture quality for your buck is your main requirement.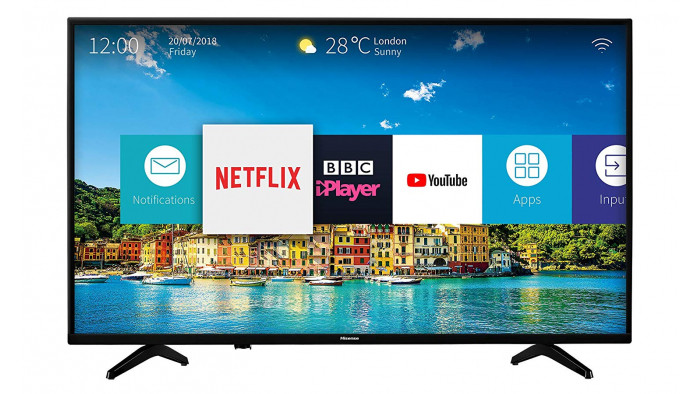 Despite being essentially the same price as the Philips 32PHT4503/05, this Hisense adds a much prettier design and a solid set of smart features to the deal (including Netflix, plus all the key UK catch-up TV services helpfully tucked within a Freeview Play 'enhanced browser' interface).
The trade off for these extra features is that its picture quality isn't quite as all-round pristine. Though it does still deliver more contrast and sharpness than the majority of its similarly priced peers.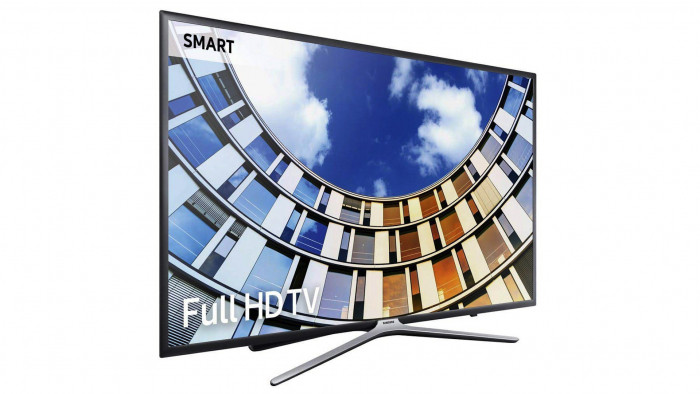 The £297 UE32M5520 joins the Sony 32WD754BU in focusing on performance over cheapness. Its pictures are exceptionally punchy and rich, by 32-inch TV standards, making it a particularly effective option if you're looking for a TV to go into a bright room such as a conservatory or kitchen.
It's very easy on the eye thanks to its 'dark titan' colour and tripod stand. It also boasts one of the most comprehensive and effect smart hub interfaces you can find on a 32-inch TV, complete with control via mobile phone and video streaming apps galore.