These are exciting times in the increasingly cutting edge world of the once-humble TV. The level of picture quality, range of sizes and variety of features and technologies available on the best TVs is like nothing we've ever seen before.
There's one problem. It makes finding the best television for you seriously challenging. Should you buy an OLED TV or an LCD one? Which brands have the best smart TV features and interfaces?
Which sets get the best from today's 4K resolution and high dynamic range (which adds a much wider, more lifelike brightness range) picture technologies? Do you want the brightness of LCD or the local contrast of OLED?

Also, while having an unprecedented choice of TVs is all well and good, inevitably not all of the glut of new TVs are actually much use. So to help you at least narrow things down, here's our selection of 10 of the current best options across a range of size and price points.
Vote for your favourite TV. And send us your suggestions at the bottom.
The best TV 2019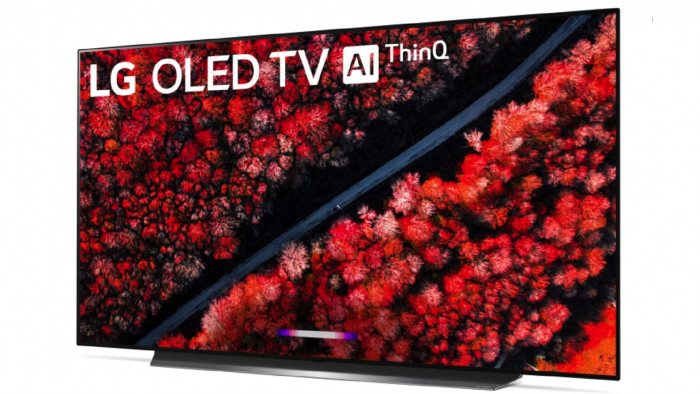 The OLED panel technology used in the OLED65C9 is always popular among home cinema fans because of the way each pixel in the screen produces its own light level and colour, leading to beautifully intense and expressive contrast, and almost infinite viewing angles. It makes movies look incredible.

The LG OLED65C9 takes the OLED cause to a new level of loveliness, though, by combining the technology's innate contrast advantages with more HDR-friendly brightness, a wider colour range, and much better video processing. This is a particular bonus for frenetic games.
It's allcombined with an outstandingly sophisticated but user friendly smart system.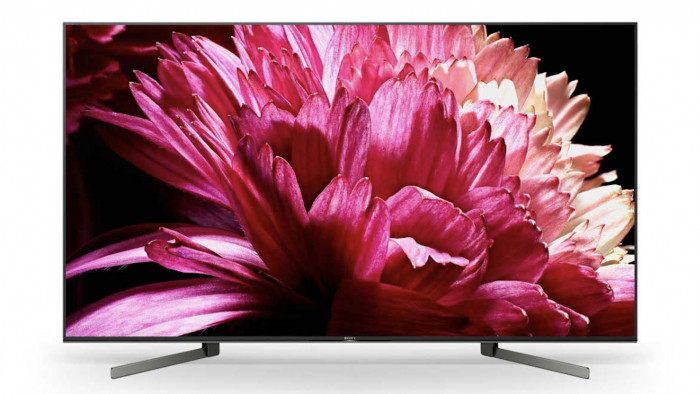 Sony's 55XG9505 is pretty much the perfect mid-range 4K TV. Its exceptional brightness and gorgeously rich colours make it a stand out with HDR movies. A combination of advanced backlight controls and outstanding video processing courtesy of Sony's very latest X1 Ultimate processor ensure that it also looks awesome with everything else.

Its new Android Oreo operating system is a handy improvement on Sony's previous Android TV smart features too.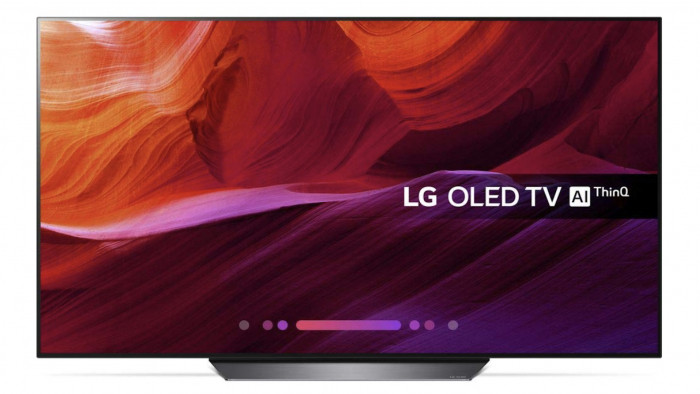 This is another 2018 55-inch OLED TV currently available at an irresistibly good price. It delivers the rich, deep-looking picture quality of OLED technology, as well as a beautiful, ultra-thin design, an excellent webOS smart system, and strong video processing.
This processing is not quite as powerful as that of the step-up C8 models that you can also still buy. But at £1,100 it's comfortably the cheapest way there's ever been of getting your hands on an OLED TV.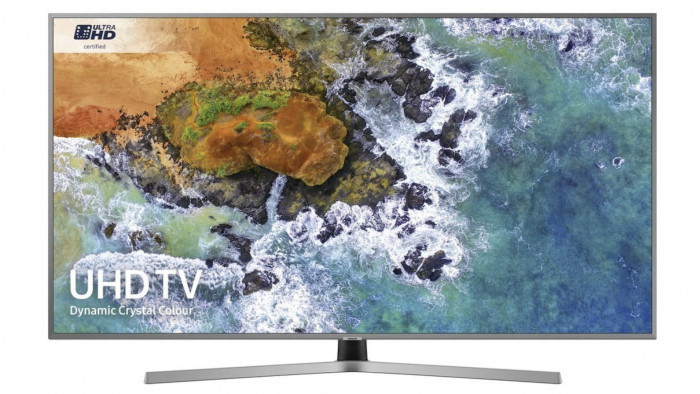 If you're after a more compact 4K TV, the 43-inch UE43NU7470 is another 2018 model that makes this list because it's now available for a massively reduced price. Despite costing just £399, this set gives you exceptionally good picture quality for its price point, as well as a slick, comprehensive smart TV system.

As usual with a budget set, the UE43NU7470 isn't bright enough to do full justice to HDR. But everything else looks far better than you've any right to expect for so little cash.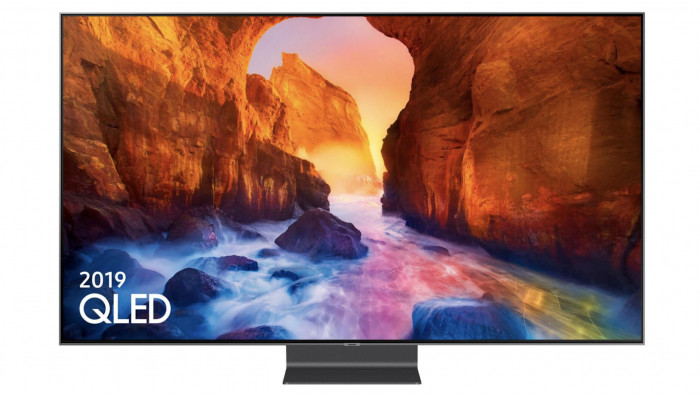 Samsung's flagship 65-inch 4K TV for 2019 is a remarkable feat of engineering. A new screen design and lighting system, for instance, makes it the first LCD TV to support really wide viewing angles.
Its LED lighting system, too, combines outstanding localised control with clever processing to deliver unprecedented contrast for an LCD TV, while its so-called QLED colour technology produces a huge colour range and the brightest pictures in the 4K world. All of which contributes to a truly dazzling high dynamic range experience.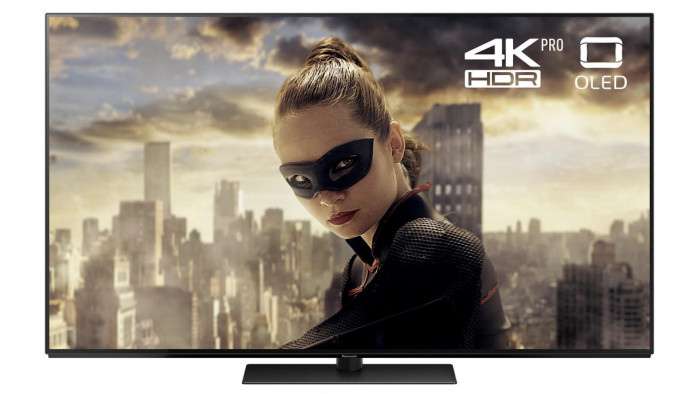 It's back to OLED again with the outstanding Panasonic 65FZ802. The reason we like this one so much is that its video processing applies techniques developed by Panasonic's professional monitor division and renowned Hollywood Laboratory to ensure that its pictures get exceptionally close to the way their creators designed them to look.
In fact, some professional film and TV studios actually use these screens for mastering their titles! Which for serious movie fans makes the 65FZ802 pretty much a dream come true.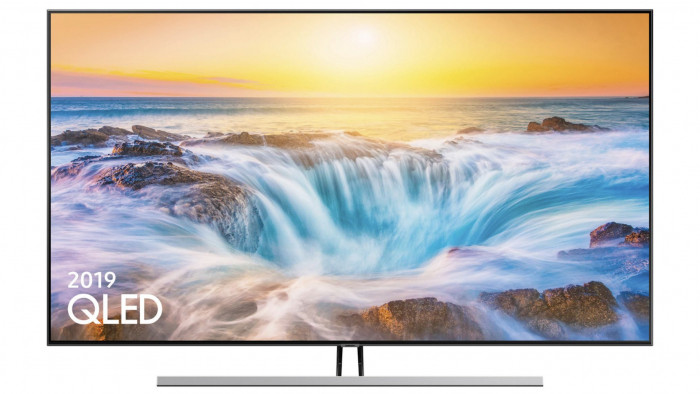 If you liked the sound of the Samsung QE65Q90R but can't afford its £3,800 price, this 55-inch step-down model delivers much of the same picture quality for £1500 less.
You still get the same wide viewing angle system, the same QLED colour technology, and a reflection-suppressing screen filter to boost bright room performance.
Its backlighting isn't quite as precise as that of the QE65Q90R, and it's not as bright. But you won't find another TV with as much impact and precision for the same money.

Despite costing under £400, the 50PUS6753 LCD TV gets you a 50-inch 4K screen, HDR support, and Philips's unique Ambilight system - a technology which pumps coloured light out of the screen's sides to boost immersion in what you're watching. Ambilight can even track the colour content of the images on the screen.
The Philips 50PUS6753's HDR pictures don't look as bright and dramatic as they do on more expensive TVs. But the bottom line is that nothing else comes close for the same sort of money.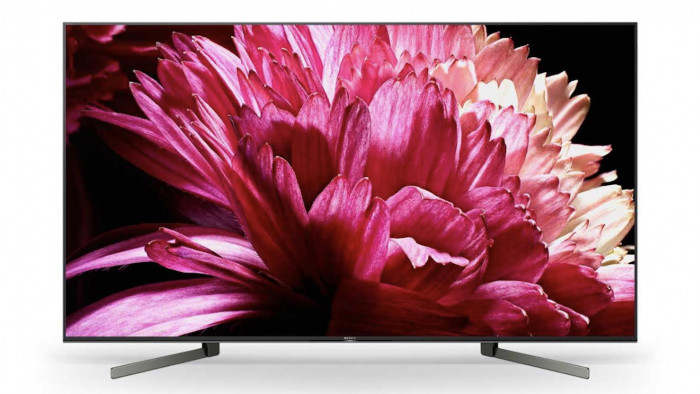 This 55-inch Sony TV again uses OLED technology, with the usual contrast and viewing angle benefits. This set also boasts an audio system that, remarkably, uses the whole screen as a speaker to deliver a strikingly open and direct sound. The screen is the speaker.

It also has Sony's excellent X1 Extreme processor, for outstanding motion handling, colour management and detail resolution.

It's not as bright as the latest OLED TVs, but as a 2018 model currently available for the knock down price of £1,600, it's excellent value.