The vinyl revival (as it must, by law, be called) hasn't happened by accident. And it's not just the invention of some wilful hipsters in thrall to anything old-fashioned and analogue - as this best vinyl round-up proves.
The reason vinyl refuses to die is the way it sounds. Nothing delivers the sonic satisfaction of a vinyl record. Sure, they're inconvenient, bulky, heavy, difficult to store and easy to damage. But they sound so much more, well, musical than any other format it's easy to forgive all this.

It almost goes without saying that some recordings sound better than others. They've had time and money lavished on them, they've been produced by people who care about their sonic qualities - and the better your music system, the more impressive and more emotive some recordings sound.
And some records have better songs on them than others, obviously.
But Lord knows there are plenty of exquisite-sounding records filled with utterly unmemorable songs, and plenty of ropey-sounding records chock-full of brilliant ones.
What's by no means as common is the superb-sounding record that's packed with outstanding songs. You'll find 10 of them below. Of course, there are a few more than ten - but here we've picked out ten extraordinary feats of the vinyl art: records that sound amazing, that feature loads of amazing songs, and that as a consequence will make your system sound, well… amazing.
Best vinyl records to collect On the face of it, Kieran Hebden's releases as Four Tet are straightforward. Simple, even. A politely attacking beat, some glitchy electronics and a fractured riff of some description… then repeat to fade. But listen a little more closely - the subtlety, the careful layering and interlocking of sounds, and the stealthy hooks will have these pieces lodged in your subconscious for months. Years, sometimes.
There is Love in You is one of his prettiest recordings, and that's meant in an entirely positive way. The aural collages are delivered as a unified whole when heard on vinyl, the beats are weightier and more serious-minded, and the occasional flashes of an acoustic instrument - guitars, ocarinas, hammered dulcimers - sound glaringly real against their processed backdrops. Proof positive that electronic music can be every bit as emotive as any other type.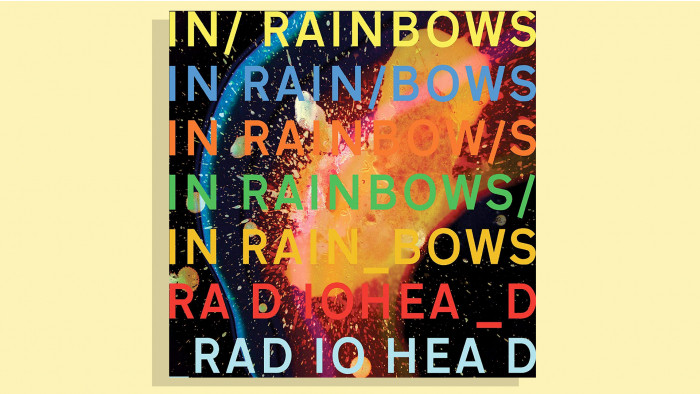 Although initially most notable as a 'pay what you like' digital download, In Rainbows didn't take long to establish itself as one of Radiohead's most ambitious and most enjoyable albums. It's brilliantly suited to vinyl - its numerous gimpy rhythm tracks, lopsided percussion patterns and undercurrent of imminent electronic breakdown sounds more coherent, more logical and more straightforwardly correct than via any other format.
Opening track 15 Step makes the point from its very first note. All the clatter and hiss, all the percussive spasms, are organised into a convincing pattern - and the rest of the arrangement hangs easily from it, like the baubles on a Christmas tree.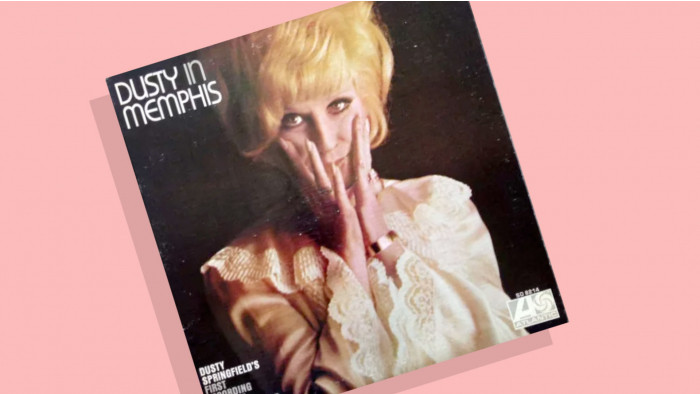 Dusty Springfield's career was need of fairly serious intervention by the time she started work on her fifth album. And it doesn't get much more serious than signing for Atlantic Records, decamping to Memphis, recording with a band including the Memphis Cats and the Sweet Inspirations, and being produced by Jerry Wexler and Arif Mardin.
Add a selection of indestructible songs (such as Son of a Preacher Man and Don't Forget About Me) written by the likes of Goffin/King, Bacharach/David and Randy Newman, and everything is in place for a triumphant comeback. Naturally, Dusty in Memphis stiffed badly.
Nevertheless, this is a high-gloss, luxuriously analogue recording that can't help but sound sweet and smoky on a well-sorted system. The midrange in particular, where Springfield's effortlessly emotive voice sits, is capable of making the hair on the back of the listener's neck stand to attention.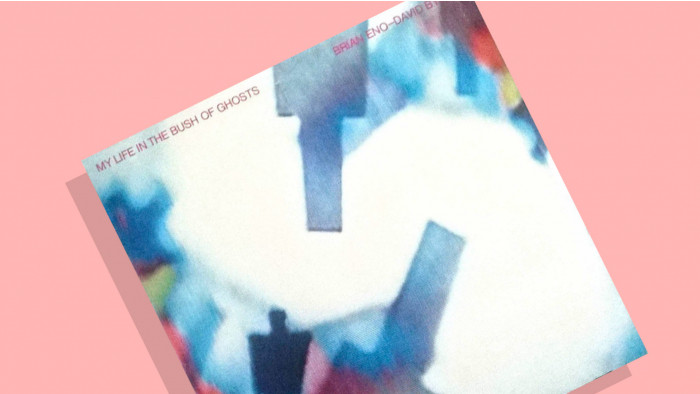 4

. Brian Eno and David Byrne - My Life in the Bush of Ghosts (1981)

£43.89

View now at Amazon
In between producing Talking Heads' Fear of Music and Remain in Light, Brian Eno recorded this extraordinary mash-up of African, Middle Eastern and American rhythms with the Talking Heads main man. An incredibly forward-thinking record (described by Eno as 'a vision of a psychedelic Africa') that incorporated sampling and looping long before either technique was a) common or b) easy, its release was delayed by almost a year while Sire Records attempted to clear the various vocal samples of exorcists, evangelists and Lebanese mountain singers.
Abstract, insistent and funky in a weirdly warped way, this record has the sort of sinuous, fast-moving low-frequency action that separates great set-ups from the merely good. Keeping that bass organised while giving it all the tonal variation it demands isn't a job for the faint-hearted. Has there ever been a more serious-minded, more artistically questing hip-hop act than The Roots? Throughout Things Fall Apart there is constant tension between musicianship, high-level MCing, and beats so hard and substantial you could roller-skate on them - and the result is a recording that's compelling, unsettling and immersive all at the same time.
It goes without saying that vinyl's facility with low-frequency detail and texture is perfectly suited to high-end hip-hop like this - but what's equally striking about the way this album sounds on a record player is the relentless immediacy of the rapping in the mid-range. Black Thought bites off the words, chews them up and spits them out with complete commitment and striking urgency - only the vinyl format is able to give complete expression to his concerns.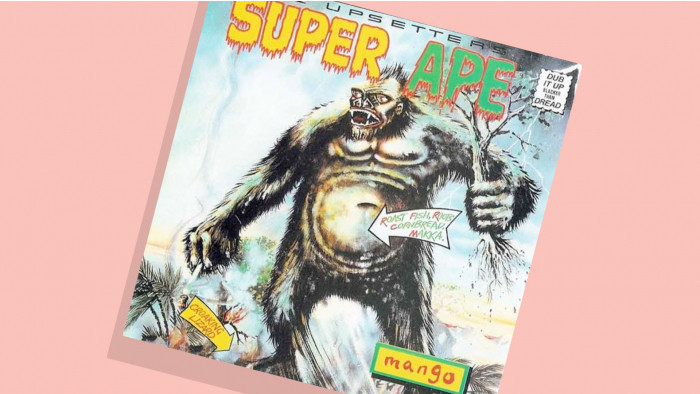 'Dub it up', advises the sleeve to Super Ape, 'blacker than dread'. And it's true: Super Ape is a none-more-black, none-more-dubby journey into the remarkable mind of producer and chief Upsetter Lee 'Scratch' Perry. Never before or since has a dub reggae recording been so wide open, so bone-dry yet drenched in reverb, so reliant on the spaces between sounds, so singular in the sounds it deploys.
Really, vinyl is the only way to hear Super Ape. It makes the most of the echoing, endlessly repeating percussive elements, gives authentic weight and momentum to the subterranean bass lines, and allows the occasional vocal contributions all the space in the murky mix they need. Whether or not you'll have the energy to get up and turn the record over when it reaches the end of side one is a genuine question, mind you... 7

. Elvis Costello and The Attractions - This Year's Model (1978)

£22.66

View now at Amazon
Elvis Costello's persona as the vengeful nerd from the accounts department was becoming established by the time of his second album, the first with his crack backing band The Attractions. This Year's Model also hints at the musical polymath to come, though, with complex arrangements and cast-iron melodies featuring strongly.
But it's Nick Lowe's production that elevates This Year's Model from superior pop-punk to a vinyl essential. The immediacy and unity of the performances, and the interaction and sympathy of the musicians, all play to the format's inherent and celebrated strengths with rhythm and timing. This record absolutely vaults from your speakers and pokes you repeatedly in the chest, while its eyes are out on stalks the whole time.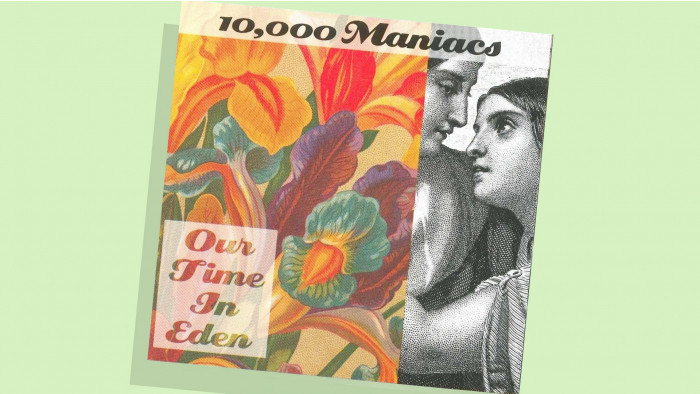 10,000 Maniacs' fifth album is a perfect aural illustration of the moment when the late-80s American Indie movement (of which R.E.M. were the unarguable poster child) tipped into the mainstream. Wide-eyed, sincere, and so authentic it's enough to give you a nosebleed, Our Time in Eden captures the exact moment a band who were expected to make a meaningful commercial case for themselves fell just short.
This is a carefully produced record in any case, one with the sort of quality of songwriting (and the sonic priorities) that makes it a complete joy on vinyl. Natalie Merchant's vocals, her purity of tone, take the spotlight both figuratively and literally - on a sympathetic set-up there's a torrent of detail revealed about her phrasing and her breath control. No other format delivers the human elements of a recording so well.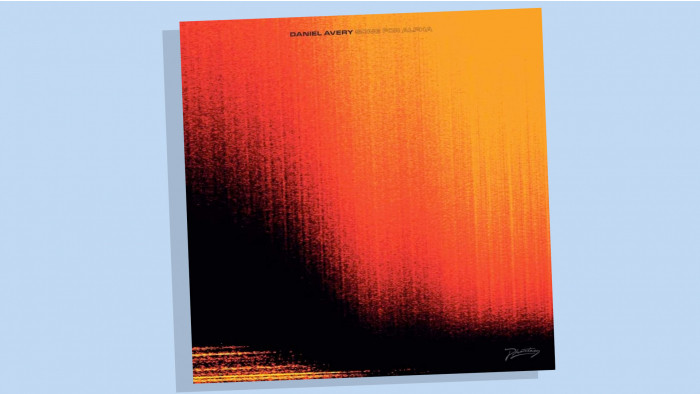 A record in which Bournemouth's most renowned (unless you know otherwise) DJ and producer dials down the Big Night Out energy in favour of some precise, superior machine-funk with very few sharp edges. Song for Alpha may have its moments of understatement and distance, but it's always inventive and always quite coercive. These are characteristics that vinyl brings into sharp focus.
When it comes to straight-edged, clean management of rhythms and tempos, vinyl is untouchable. And the well-controlled aggression of Avery's arrangements is given exactly the correct amount of heat and drive when it's committed to vinyl - everything flows.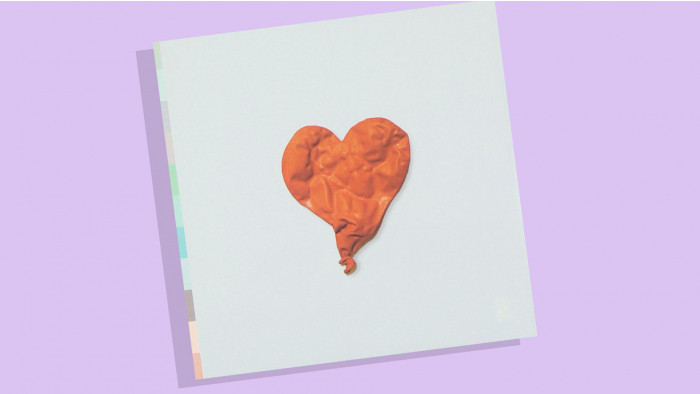 It would be easy to lay the blame of a decade's-worth of Auto Tune abuse at the door of Kanye West and 808s and Heartbreak - so why not? West's decision to sing his endless litany of complaints rather than rap them, and then to Auto Tune his vocals into something passably in key, gave carte blanche to a whole host of less talented arrangers and producers (although, admittedly, generally better singers) to bring the technology to an ungodly level of ubiquity.
But having said that, there's no denying the sonic vigour of this album. On vinyl it sounds extraordinarily chilly and precise, like Kraftwerk if they'd grown up on a diet of MTV. The mechanised rhythms and razor-edged percussive elements, in particular, demonstrate vinyl's facility for speed and accuracy beautifully.