ShortList is supported by you, our amazing readers. When you click through the links on our site and make a purchase we may earn a commission.
Learn more
10 movies, like The Flash, that took forever to get made
Development hell isn't a nice place to be. Just ask these movies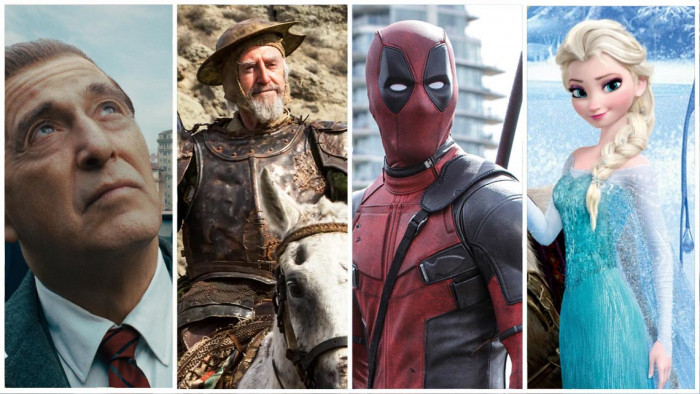 The Flash has just arrived in cinemas. It's an action epic that sees not just the first major cinematic outing of the Flash character, but Michael Keaton's return to the big screen as Batman.
However, The Flash is also one of the best recent examples of a film project that has been stuck in Hollywood limbo since before many of us were born.
We can recall watching a worn VHS tape of a hokey The Flash TV show in the early 90s. It turns out a movie based on this character has been in stop-start development since way before that series was even first broadcast back in 1990.
This tale starts back in the late 80s when Teen Wolf writer Jeph Loeb was roped-in to write a screenplay adaptation. 30 years later, and with a fistful of failed attempts under its belt, we finally have a The Flash movie to watch.
Most of the folks in the cinema will never know it took this long. And we bet some of the movies that spent years, or decades, in cinematic limbo are a mystery to you too. Here's a look at some of the biggest names that took an absolute age to hit the big screen.
10 movies that took forever to get made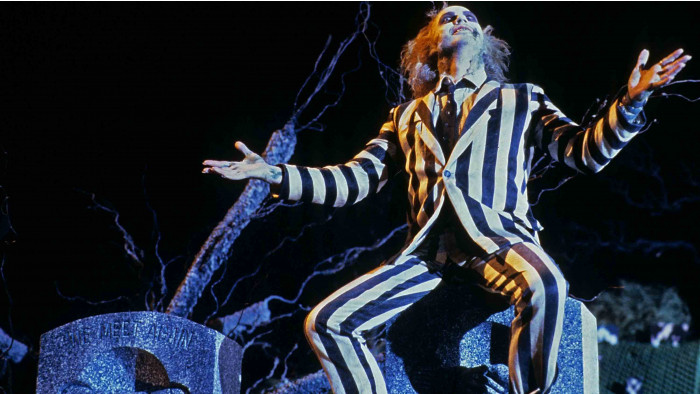 All of our other picks are films that have been released already. But Beetlejuice 2? That's a special case. It's due out in 2024 and filming is taking place as you read this. However, the concept of a Beetlejuice follow-up runs all the way back to 1990, just a couple of years after the original's release. The idea back then was Beetlejuice Goes Hawaiian, a culture clash beach movie that, yes, Tim Burton himself commissioned a script for.
There was another attempt in 2011, presumably this time without the Hawaiian theme. It got nowhere. As recently as 2022, Tim Burton denied being involved in this latest project (he is directing), presumably stung by the stories you can read online from 7 years ago where he confirmed the much earlier existence of Beetlejuice 2. Yeh, that one didn't happen either.
Time in Hollywood purgatory: 33 years and counting.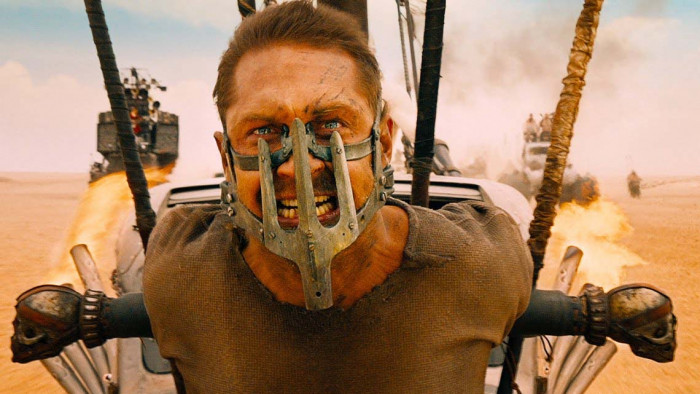 George Miller says he came up with the concept of Mad Max: Fury Road in 1987, a couple of years after Mad Max Beyond the Thunderdome. The first time the movie almost happened "for real" was in the early 2000s, but its full production was canned after 9/11. By the time Miller was to try again a few years later, original Mad Max star Mel Gibson was getting too old. Tom Hardy took his place in 2010.
So why did it take another five years for the film to come out? The actual shooting of the film spanned more than a year, and it spent a year in post-production. Worth the wait? Absolutely.
Time in Hollywood purgatory: 28 years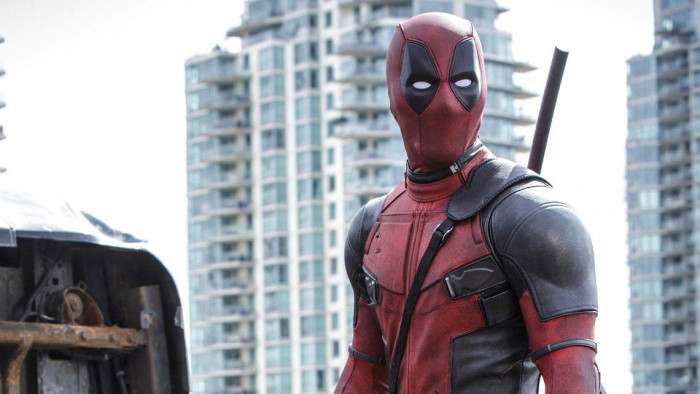 The Deadpool saga began back in 2000 when a development studio acquired rights to the character. However, this got interesting a few years later when Ryan Reynolds learned the character was described as looking like him in the actual comics. He would have a cameo role as Deadpool in 2009's X-Men Origins: Wolverine. But that character had little of the flair of the version we'd see seven years later in Deadpool.
What happened in-between? Green Lantern, a true stinker of a film from rival comic behemoth DC that also starred Reynolds. This lowered confidence in the Deadpool movie project, but it did eventually get made with a super-tight $58 million budget. Related in the same year, Avengers: Age of Ultron had a $365 million production budget. Deadpool would go on to gross $782.6 million at the box office. Even Hollywood accountant would have a hard time saying it wasn't profitable.
Time in Hollywood purgatory: 16 years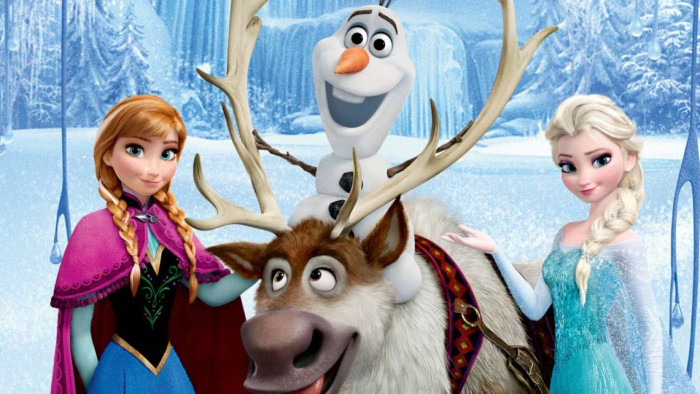 A film based on the same source material as Frozen, Andersen's The Snow Queen, was planned as far back as 1940. It resurfaced in the late 90s, but was canned again in 2002. Production started in 2008, but the same problem kept on cropping up: Disney struggled to develop the source material to fit a modern audience.
This all seems odd now that Frozen is such a vital part of the Disney back catalogue, but the crucial element was to bring more of a familial relationship to the leads. Hey presto, $1.28 billion box office.
Time in Hollywood purgatory: 70-plus years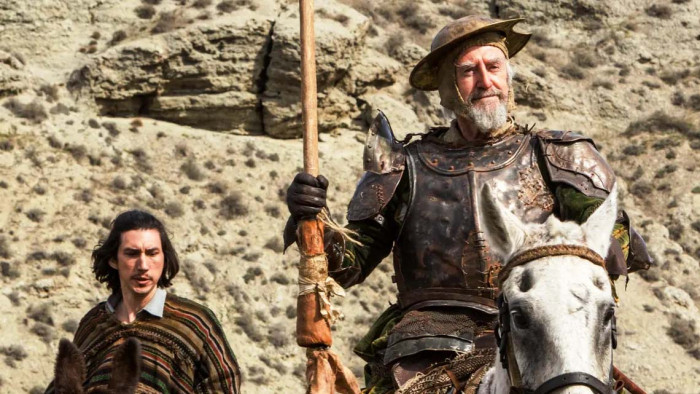 5

. The Man Who Killed Don Quixote
The story of Terry Gilliam's attempts to make a Don Quixote adaptation is the stuff of movie industry legend. Over the multiple failed productions, names pegged to star included Sean Connery, John Cleese, Jean Rochefort and Gerard Depardieu. While the brilliant Adam Driver eventually took on the role in the final 2018 release, the film itself was a bit of a damp squib — fine enough, but worth a 30-year effort? We're less sure about that.
However, one of the earlier failed productions also spawned Lost in La Mancha, one of the greatest movie documentaries. It's the must-watch work of art the actual film is not.
Time in Hollywood purgatory: 29 years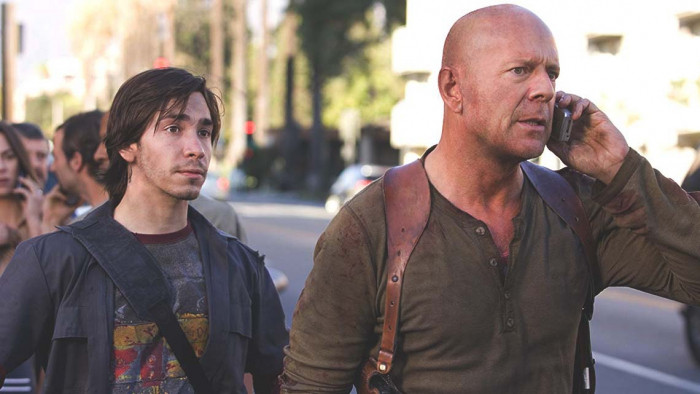 6

. Die Hard 4.0 (Live Free or Die Hard)
The original plan for Die Hard 4.0 was for it to closely follow 1995's Die Hard with a Vengeance. It was a hit, and even received some decent reviews, so why not? Of course, Live Free or Die Hard wouldn't see cinema screens until 12 years later. Willis and the execs got some way with a script called Tears of the Sun, a title that would be used for one of Willis's later films.
However, it didn't stick, and by the Live Free of Die Hard rolled around, we were in the era of truly bald bruce. Still, despite some fan hate this isn't a bad entry and, if we don't adjust for inflation, is comfortably the highest grossing film in the series.
Time in Hollywood purgatory: 12 years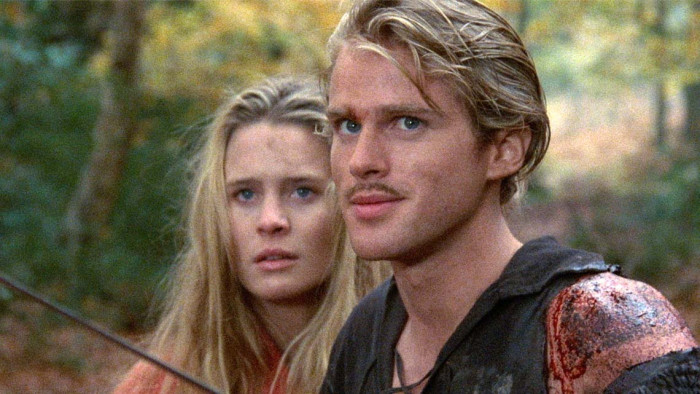 Stone cold classic The Princess Bride spent more than a decade in pre-production purgatory. Its film rights were sold for $500,000 shortly after the novel was published in 1973, a deal that also included author William Goldman's script adaptation. It was originally set to be directed by Richard Lester. Stop-start progress on the project led to Goldman buying back the rights to his work in frustration, so he could regain some control over finding someone who could actually make the thing into a film.
This is Spinal Tap director Rob Reiner was that man. The Princess Bridge was filmed in the UK in 1986, released in 1987.
Time in Hollywood purgatory: 14 years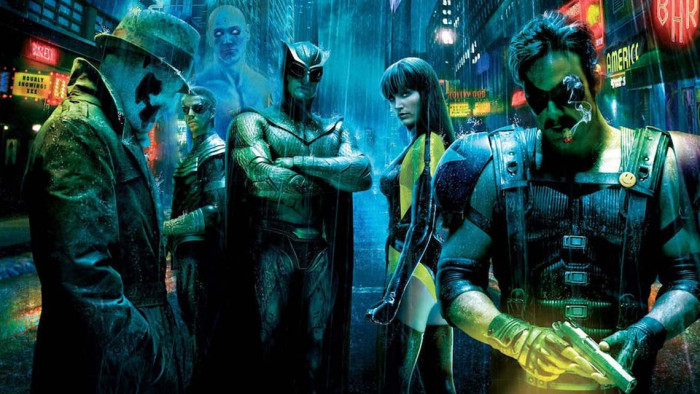 The Watchmen comic was published in 1986-1987. Its impact led to the film rights being sold swiftly. After an earlier failed attempt, proposed director Terry Gilliam left the project, claiming Watchmen was "unfilmable". And that's the guy who would go on to spend almost 30 years trying to make a Don Quixote adaptation.
David Hayter and Michael Bay would also helm ultimately no-go stabs at bringing Watchmen to the silver screen. Zack Snyder wouldn't come aboard until he had made 300, which was released in 2006.
Time in Hollywood purgatory: 23 years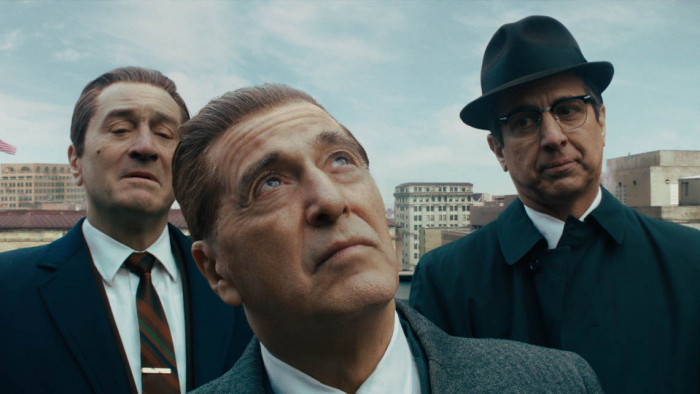 Scorsese started playing with the idea of The Irishman as far back as the 1980s, but it wasn't until 2004 that the plan for the movie began to coalesce. The director says it was inspired reading narrative non-fiction book Heard You Paint Houses. Formal development began in 2007, 12 years before the film was released. What happened? Rewrites and budgeting issues saw it nudged out active development, and Scorsese would go on to direct films including The Wolf of Wall Street and Hugo in the meantime.
Its budget was spiralling, and Netflix effectively saved the day by stepping in to buy the rights for $105 million in 2017, with a promise to fund the rest of the film's development.
Time in Hollywood purgatory: 15 years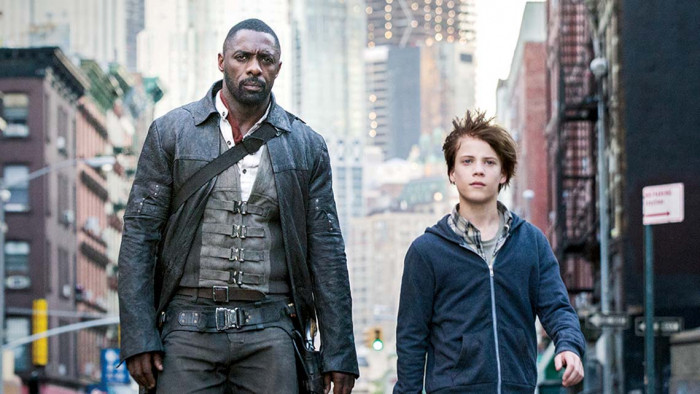 The Dark Tower is an epic Stephen King series of books, spanning eight novels and almost 1.4 millions words. Its film adaptation is a 15% Rotten Tomatoes stinker that, at 95 minutes, has none of the epic stature of the novels. However, it could have been so different. The original vision of this adaptation was formed 10 years earlier by J J Abrams and Damon Lindelof at the height of their Lost TV show fame. Lindelof bowed out, not wanting to tie himself to what was envisioned as a whole string of films.
Ron Howard was also in talks to make the movie in-between, but we ended up Nikolaj Arcel's take. He's a fine director and screenwriter, but this one really didn't pan out well. Mike Flanagan is currently working on a TV adaptation of a fantasy world that deserves more screen time.
Time in Hollywood purgatory: 10 years
Related Reviews and Shortlists