ShortList is supported by you, our amazing readers. When you click through the links on our site and make a purchase we may earn a commission.
Learn more
Want to get paid to travel the world? You can - but there's a catch
Would you let Instagram dictate your next move?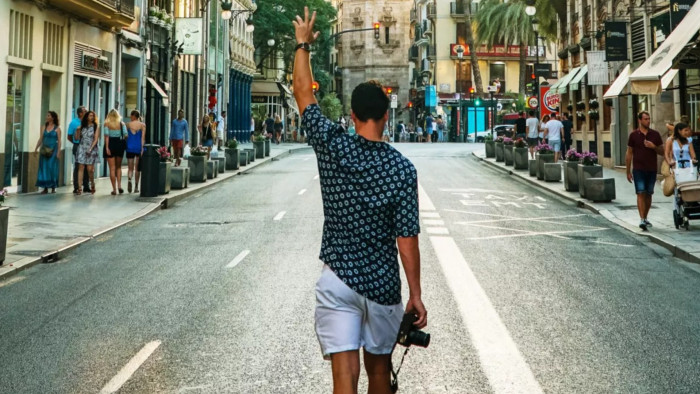 Travel company Busabout are offering six people the chance to travel the world on a trip costing anything up to £8,000 and take anything between six and eleven weeks. The only thing is, Instagrammers will be dictate your every move.
Can you imagine that? It's difficult enough when you go on holiday with a partner and they want to go to a different restaurant, let alone Barry from Twickenham deciding you should definitely swim with sharks instead of having some nice tapas on a beach front somewhere. Let's face it, people will get drunk with power, they're never going to vote for you to have an extra massage, are they?
Busabout allows flexible travel across Europe, Asia and North America, using a hop-on-hop-off bus service that work in a series of journeys across three continents. They're after six content creators to document their experiences with the company in exchange for giving up their own free will.
Three pairs of travellers will journey throughout either Europe, South East Asia, or North America, and will have to leave every decision to the almost 50,000 Busabout Instagram viewers, using the interactive poll feature. From daring activities such as sky-diving to white water rafting, to where to go next, Instagram viewers will experience a much more fun version of Bandersnatch, choosing the travellers' adventure for them.
Busabout say they're looking for people who are 'confident in front of a lens, passionate about travelling and has a knack for telling a great story, and a Videographer with creative flair and experience filming and editing brilliant video content.' So you can either apply in a pair if you've both got the skills, or be paired up with a total stranger, but maybe this will make it even more exciting?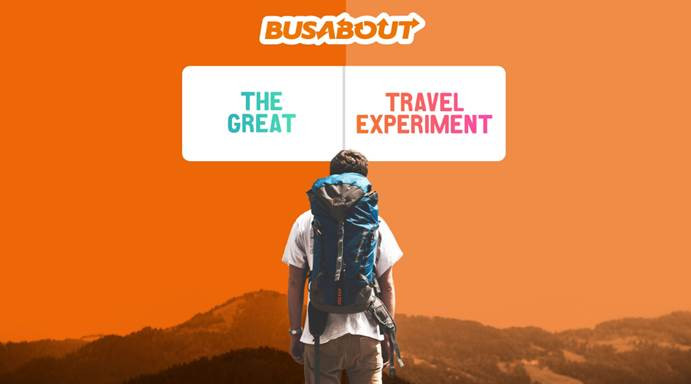 To apply for what Busabout is calling The Great Travel Experiment, simply send a 60 second video explaining why you'd be great for the role, and state whether or not you're the videographer or the storyteller. Busabout will narrow entries down to a shortlist, and the final three pairs will be decided, naturally by Instagram poll.
You've got just less than a month to apply, as applications close on April 8th. Good luck!
(Images: Busabout)
Related Reviews and Shortlists