Lumps of metal in need of intensive care to avoid eventual collapse may not sound like a wise investment, but then who ever said passion was sensible? If cars are your thing and if, like Cameron's dad in Ferris Bueller's Day Off, you've got the garage space to keep them, then there's merit in buying vintage cars that could make you a decent return — and provide a lot of fun. And whatever anyone says, that makes very good sense indeed.
VOLVO P1800/1800S
When thinking of Volvo, you may not think of one of the best-looking cars of the Sixties, driven by one of the coolest men of the 20th century. "The car utilised standard Volvo car components, but was dressed to kill," says Nick Helliker, classic-car expert at antique valuation site Valuemystuff.com. "In their original coupé form they had extended tail fins, which really makes a statement. Many people will remember them from their association with The Saint."
Indeed, before Roger Moore was James Bond, he was Simon Templar — a kind of Robin Hood, but with nattier clothes, a voice smoother than an ice cube wrapped in silk and, of course, a very cool car.
"Go for one of the original coupés," continues Helliker. "Templar had the original P1800 and then an 1800S; both look very similar. Because of their comparatively mundane underpinnings, I don't think they'll 'rocket', but are likely to double, if not triple, in value if kept in good condition. With all cars, don't save a few pounds now by purchasing a 'tired' example. The cost of restoration will far exceed that of buying a good one. A tired car now will just get more tired."
PRICE £6,000-9,000
LOOK FOR Good bodywork — oily bits are easier and cheaper to put right.
ESTIMATED PRICE IN 20 YEARS Up to £27,000
PORSCHE 911 GT3 RS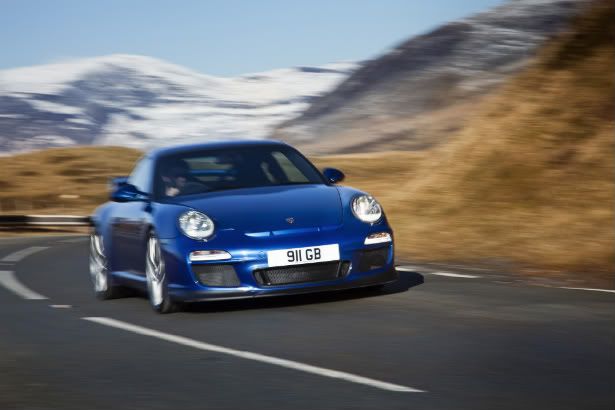 Flared trousers, lava lamps, Neil Patrick Harris: apart from Slade's Merry Xmas Everybody, there's not much from 1973 that hasn't crashed out of style. Nobody, though, has ever been laughed at for driving a Porsche 911 RS. Ever. The car, which first reared its lovely head that year, is the ultimate 'timeless' design and one that Porsche keeps coming back to. Matt Tumbridge, editor of Usedcarexpert.co.uk, points to one of the more recent models as a sound investment, not to mention a source of the second best fun you can have in an all-in-one bodysuit.
"The 911 GT3 RS, especially the recent model on the 997 chassis, is regularly bought by wealthy men as a track-day car," he says. "There are also aspirational and nostalgic factors when it comes to the future value of cars. As men get older, after the kids have left home and they have more disposable income, they still hanker for the cars they wanted when they were 25."
PRICE £60,000-80,000
LOOK FOR The 997 chassis rather than the 996.
ESTIMATED PRICE IN 20 YEARS £160,000
JENSEN C-V8
"Forget your Aston Martins and Jaguars, this is a real muscle car," says Helliker. The C-V8 is the kind of 'motor' you'd expect to see filled with suited Sixties villains called Vic and Don, easing away from a police car in the days when Her Majesty's sirens still went nee-nah. Which is just as well for the Old Bill, because the sight of this powerful metallic maelstrom — of which only 500 were made — coming up in their rear-view mirror would have made them wish they'd joined the Post Office. "They may look ugly," adds Helliker, "but drive one and you'll have a different view. Press the accelerator and experience the surge of power and gorgeous sound of the 5.9-litre Chrysler V8."
PRICE £20,000-25,000
LOOK FOR Exterior quality — parts are hard to find.
ESTIMATED PRICE IN 20 YEARS £60,000
BENTLEY TURBO RT
As with much in life, the rarer something is, the more people want it, and so we find ourselves on the Turbo RT's doorstep. The car was only made from 1997 to 1999 with a run of 252. And when you consider the 'limited editions' — the Mulliner (56 made) and Olympian (an estimated four) — within that, we're talking four-leafed hen's teeth.
It's not just the restricted supply that appeals, though. It is, after all, a Bentley, which means luxury, class and power with the 6.8-litre, 400bhp engine making the 152mph-capable RT one of the fastest saloon cars of its time. Yet, amazingly, the car can now be bought for one-tenth of its original price, as Helliker explains: "Incredibly low-mileage examples in showroom condition are now available for a reasonable price. These should appreciate in a way that the later GT models cannot match."
PRICE £15,000-25,000
LOOK FOR The Mulliner edition. If possible.
ESTIMATED PRICE IN 20 YEARS £80,000
TRIUMPH STAG MK1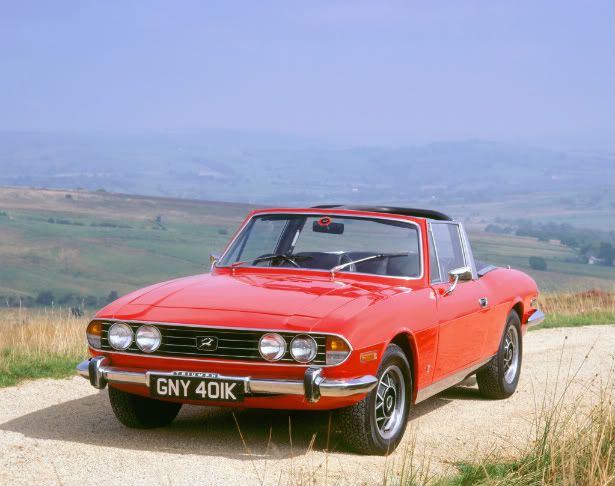 There a few hard and fast rules when it comes to choosing your collectable car, but it's not going to do you any harm if James Bond had one. And if you know your Bond, then you'll know the little yellow Stag he hurtles round in at the start of Diamonds Are Forever pretending to be a diamond dealer. It's a car that epitomises early Seventies British suave, the mechanical equivalent of a velvet blazer.
"The sales brochures showed them speeding through Europe, top down, with a young, elegant woman in the passenger seat," says Helliker. "This really is a classic. It has a lovely 3-litre V8 engine which, while originally troubled, can be sorted by one of the many experts."
We're all for donning a suit, hitting the country roads and pretending we're in an era when smoking did you good and women balked at men who wore deodorant. Still, each to their own, and when you can pick one up for under 10 grand, it doesn't really matter what life choices you make. "These are not only an investment, but also great fun," says Helliker. "Drop the hood and it feels like you've changed your car."
PRICE £5,000-10,000
LOOK FOR A history of specialist preventative care — the original V8 caused problems.
ESTIMATED PRICE IN 20 YEARS £35,000
FERRARI TESTAROSSA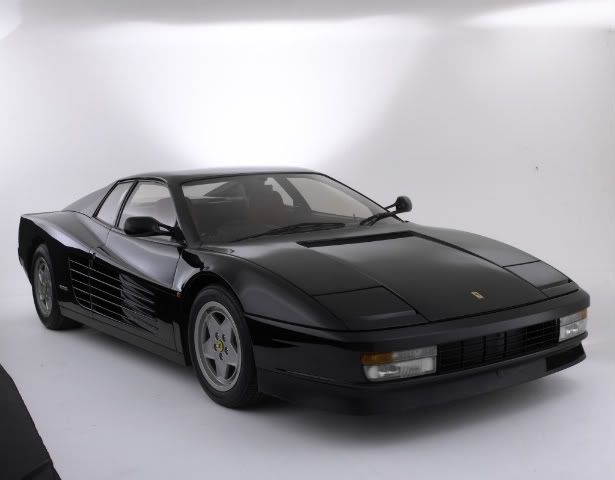 There was nothing subtle about the Eighties. The decade's entire ethos was to trample over everyone to get what you wanted, then go back and slap those losers in the face with the prize. The Ferrari Testarossa epitomised the decade; it was bright, brash and so loud the yuppies at the wheel had to shout really loudly into their breeze block mobile phones.
"The Testarossa represents a part of Ferrari's history in the way some other cars don't," says Tumbridge. "They were bold, outrageous and there's now a school of thought that they are due a resurgence. They were very edgy in the Eighties,
then they became regarded as unreliable, but at some point they'll come back into fashion."
And if you do miss the small window when they're selling at a premium, who cares? You've got a Ferrari in your garage, which in itself has its advantages when it comes to saleability.
"The nice thing about Ferraris is that they have a wider machinery that keeps the values of all used Ferraris up," Tumbridge explains. "Even if they have a bad time, there are Ferrari auctions, trips to Marinello — a whole industry driving the value of Ferraris which should avoid the kind of crashes we saw in the past. Some of the Eighties models are quite undervalued, so it could be a good time to buy."
PRICE £45,000-60,000
LOOK FOR A buying guide — it will give you all the help you need.
ESTIMATED PRICE IN 20 YEARS £140,000-160,000