How the tables have turned.
Vinyl is cool again, and the latest wheels of steel take advantage of some seriously nifty tech to make the 'ancient' medium more accessible than ever.
Here's our round up of turntables to look out for right now.
Technics Grand Class SL-1200G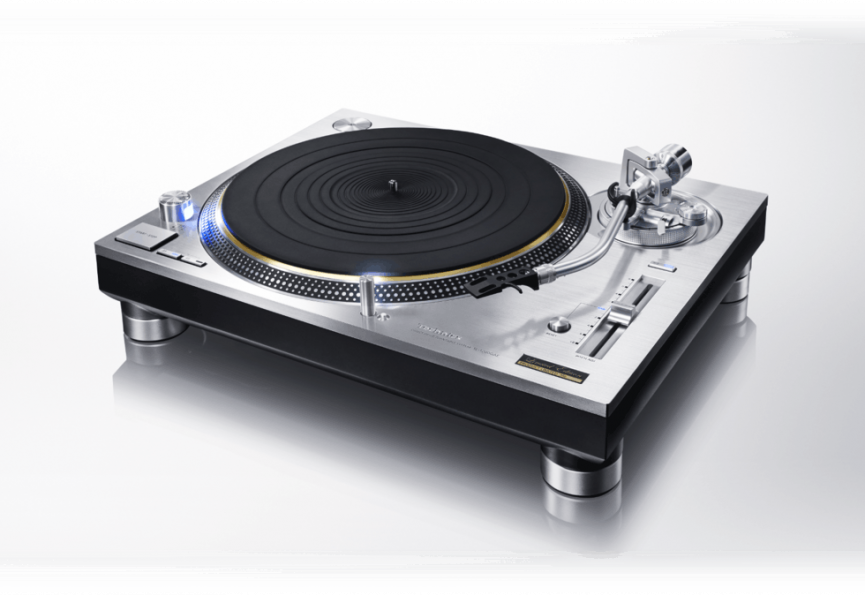 Panasonic's rejuvenated Technics brand released two versions of their brand new Grand Class turn table last year: a 50th anniversary limited edition release, followed by a less-shiny-but-still-great Grand Class 1200G.
Gone is the old iron core, replaced by exacting rotary positioning sensors and a microprocessor control system. The system is so precise Technics claims it's got rid of all rotational irregularities - the "cogging" that used to plague old decks.
While it is clearly a beautiful piece of kit, the price tag is quite something.
£2,999 - Richer Sounds
Sony PS-HX500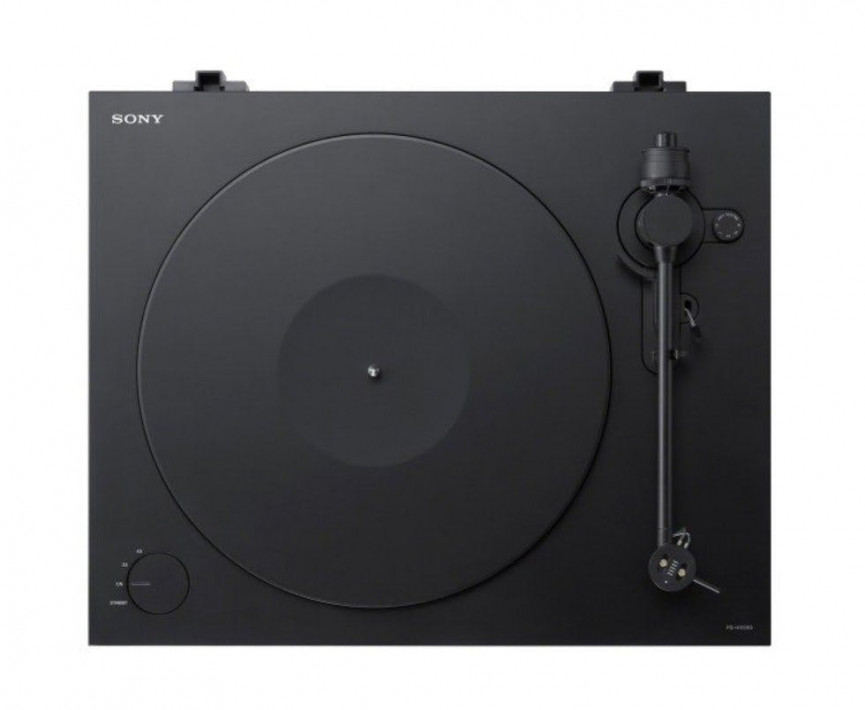 Sony manages to mix the old and the new in the PS-HX500.
Their black box allows you to rip high-resolution audio straight from your vinyl to a digital format - DSD - claiming to create a higher-quality file for your headphones than the low grade rubbish you'd be streaming from Spotify. Plug in your laptop, download the conversion software and away you go.
£249 - Richer Sounds
Ion Audio Max LP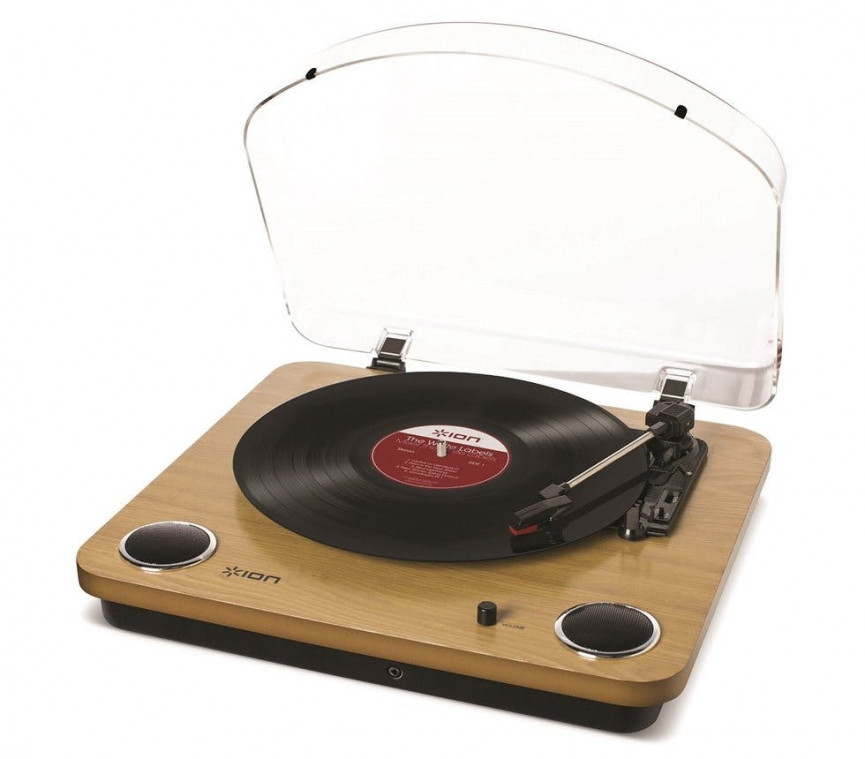 Top sound on a budget? Ion it is.
This 'all-in-one' option manages the impressive feat of including its own stereo speakers and USB digital file conversion tricks to accompany an admirable turntable.
Perfect for plugging headphones into, or for hipster roadtrips with a few of your favourite records.
£69.99 - Amazon
Pro-ject RPM 3 Carbon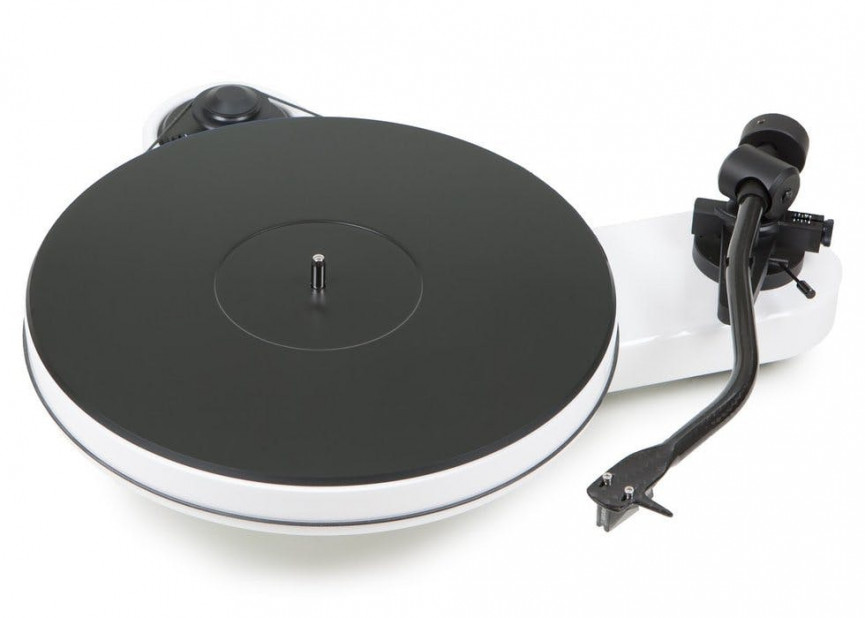 Winner of the European Imaging and Sound Association's 'Best Product' award for turntables, Pro-ject would appear to have run amok with the philosophy that "less is more".
Their tiny RPM 3 utilises a 15V AC motor, along with a 10" S-shaped tonearm made from carbon and aluminium that's been through more heat and pressure treatments than we knew existed.
It sounds as good as it looks.
£599 - Amazon
Gramovox Floating Turntable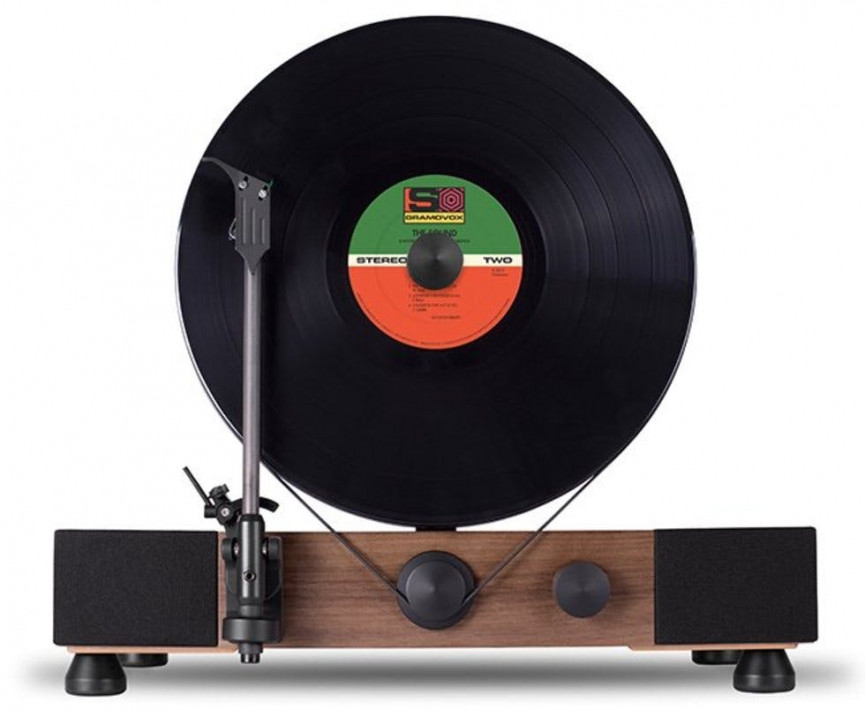 A novel twist on the turntable (by approximately 90 degrees), Chicago-based Gramovox smashed their Kickstarter project when they unveiled their design for a 'floating' turntable.
Rather than hiding vinyls under a transparent box, the player displays your chosen disc in a flashy-if-precarious upright position. By shifting the angle of play, Gramovox's design takes up less room than a conventional turntable, while providing superb playback.
$550 - Gramovox
Rega Planar 3 Turntable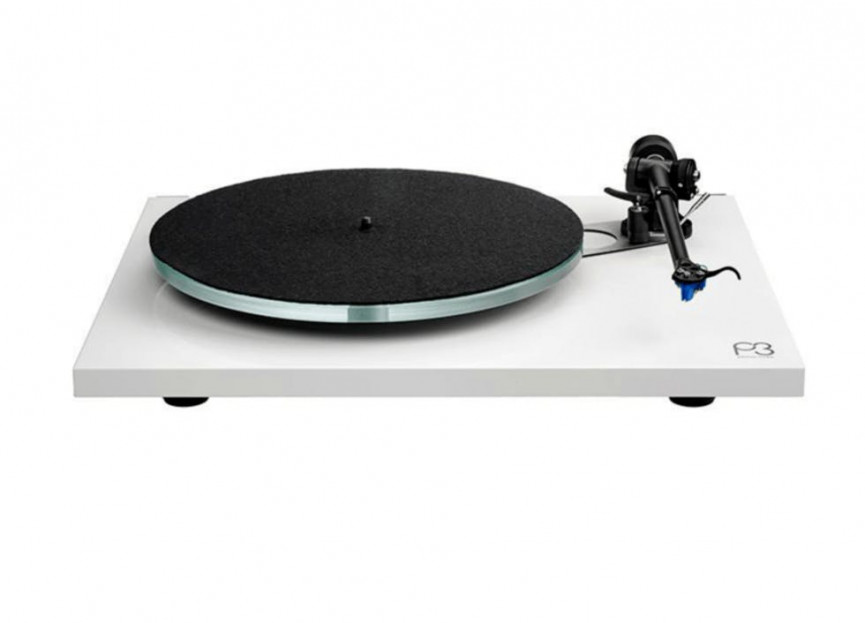 Winner of What HiFi?'s 'Best turntable £500-£1000 2016' award, the Rega is the happy medium between price and performance.
With a lightweight build and a 24v motor tweaked to ensure minimum vibration, the Planar 3 is ideal for anyone wanting to avoid overly complex setups without missing out on high-end sound.
£550 - Harrow Audio
Music Hall mmf-2.3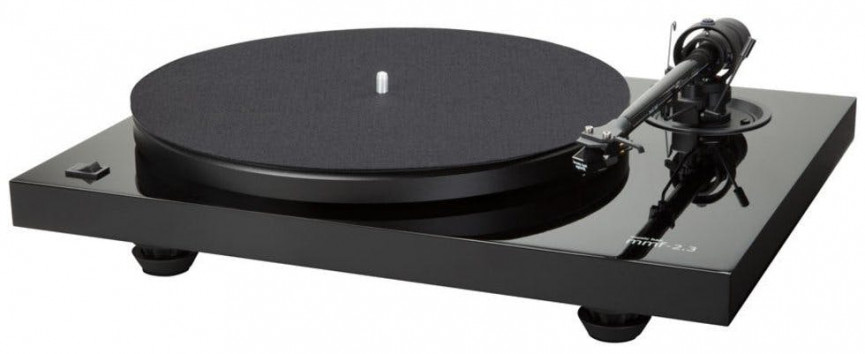 Another sleek bit of minimalist design that's the current zeitgeist of revived vinyl, Music Hall's mmf-2.3 smuggles a two-speed stepped motor into its sleek, low profile case.
You could stick it under the accompanying dust cover, but when it looks this good why would you?
Oh right, the dust…
$499 - Turntable Lab
Technics SL1210 II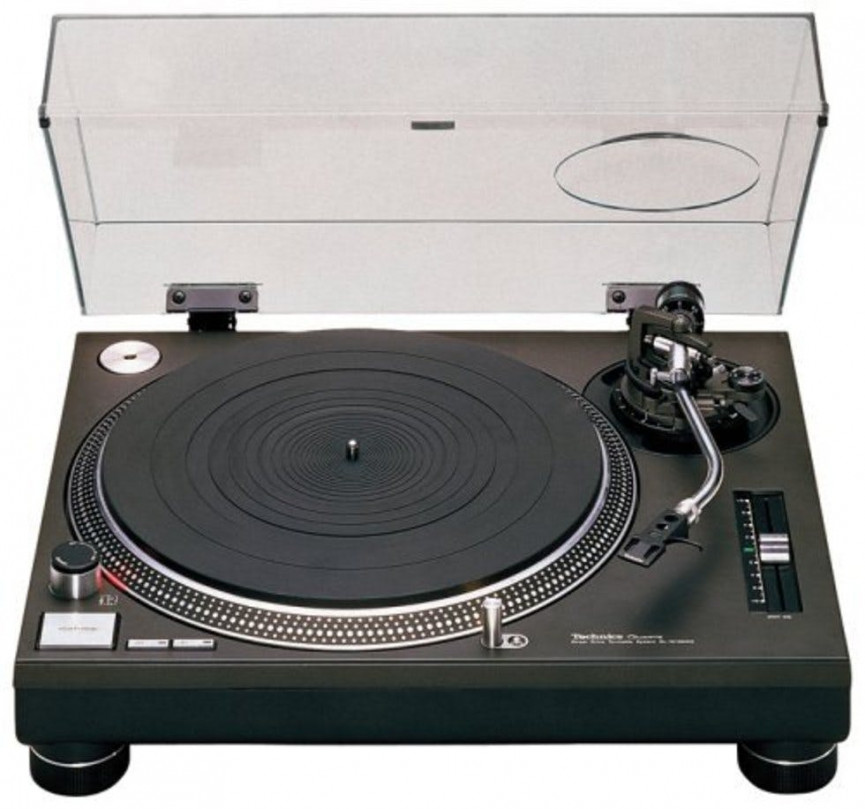 Want to keep your vinyl listening strictly retro? This is the one for you - as recommended by vinyl-obsessive Phil Barton, owner of London's Sister Ray music stores.
"For the last 25 years we have only ever used Technics SL-1210's. They're practically unbreakable, solid and put up with the rigours of being bashed about in a record shop. It's direct drive and for - something so bombproof - really delivers. A decent pair will set you back £700+ but it's money well spent."
As they're no longer in production, you'll have to get hunting on eBay for the best buys. 
Audio-Technica AT-LP3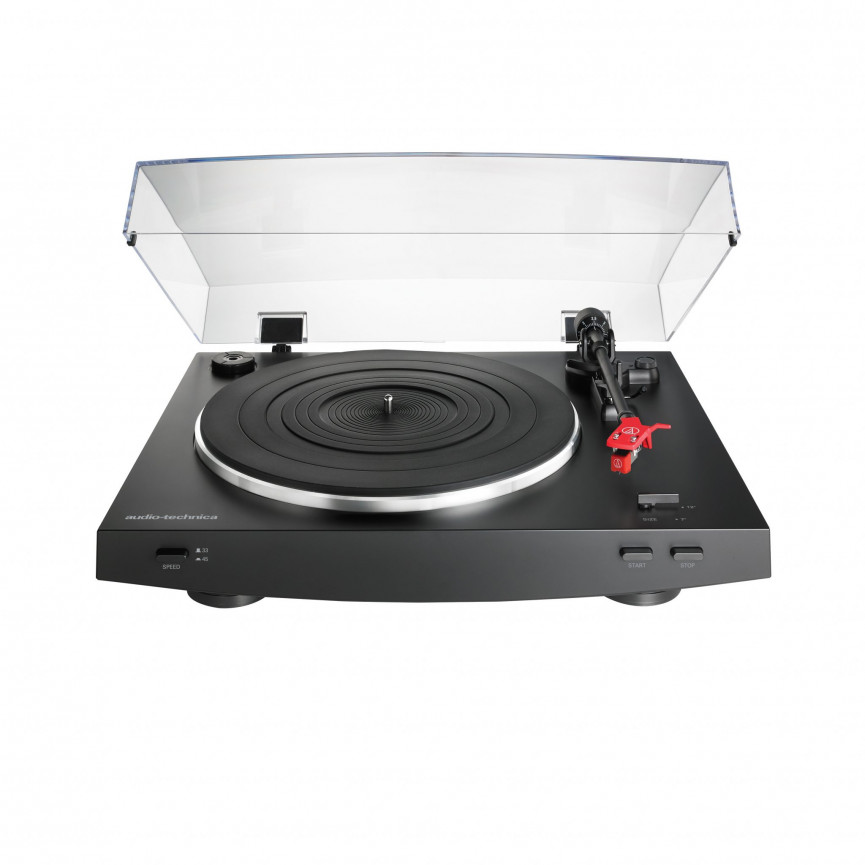 Friday night in, alone. You reach for your copy of Bloodbound's Book of the Dead, dust off the sleeve and wonder what jangly joys lie within. Then you shake your fist in the air and howl, "Why can't I find a good, affordable turntable to play it on?" There's hope: the Audio-Technica AT-LP3.
One rung up from your entry-level all-in-one players, this is a monochrome gem emanating smooth timbres for streaming sceptics who long for audio à la analogue.
£199 - John Lewis
(Image: Getty/Named manufactures)