ShortList is supported by you, our amazing readers. When you click through the links on our site and make a purchase we may earn a commission.
Learn more
This ridiculous commuter backpack has a fingerprint lock and a built-in phone charger
Bags of features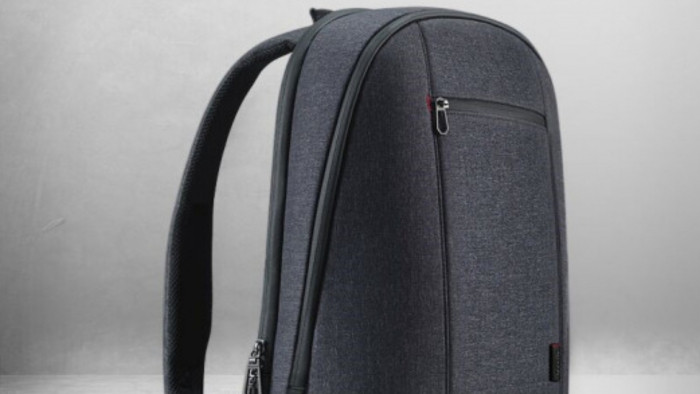 When I was 17, my backpack was stolen during a break in at my house. Although all the thieves got their hands on was a copy of Muse's Showbiz and a some pretty unoriginal thoughts on Hamlets, I'd still rather they hadn't.
Seventeen years later, and there's finally a bag that can protect things worth saving. The Agazzi Pro commuter backpack has just launched on Kickstarter and it has all kinds of features you'd never have thought you needed, like fingerprint security and a built-in phone charger.
(Of course in 2001 my phone only needed a charger once every couple of weeks, but hey: it would have been nice to have all the same.)
"We expect our mobile phones to have fingerprint security, but often leave our bags easily accessible to anyone out there," said Nicolo Agazzi, who, as you may have guessed from his surname, is the co-founder of Agazzi Designs. "We designed Agazzi to help you face all situations in your everyday life and we believe that Agazzi will be the last backpack you ever buy, and that's why we're offering a lifetime guarantee."
Along with the built-in charter, the bag has both internal and external lighting, for finding things in the dark and making yourself visible at night. It has a ridiculous 15 pockets with a generous 23-litre total capacity, and it's water resistant to keep your precious cargo protected from the elements as well as thieves.
As you can probably imagine, the Agazzi Backpack doesn't come cheap. The basic Stile model which doesn't have lighting or the fingerprint lock starts at £179, but is currently available at an early-bird price of £129.
Then there's the Lumi and Liberty models which will retail for £229, but are on at £159 at the moment. The Lumi has lighting, while the Liberty has the lock. If you want all the bells and whistles, you're looking at the Pro model which goes for £269, but can currently be pre-ordered for £189.
Or you could just buy a 5p carrier bag from your nearest supermarket. They don't have lighting, a charger or any kind of security, but you do get the added bonus of saving at least £128.95.
Related Reviews and Shortlists