ShortList is supported by you, our amazing readers. When you click through the links on our site and make a purchase we may earn a commission.
Learn more
There's a new 'Dark Phoenix' trailer and there's a lot going on in it
Sophie Turner? Sophie Turn-ING into a big powerful monster, more like!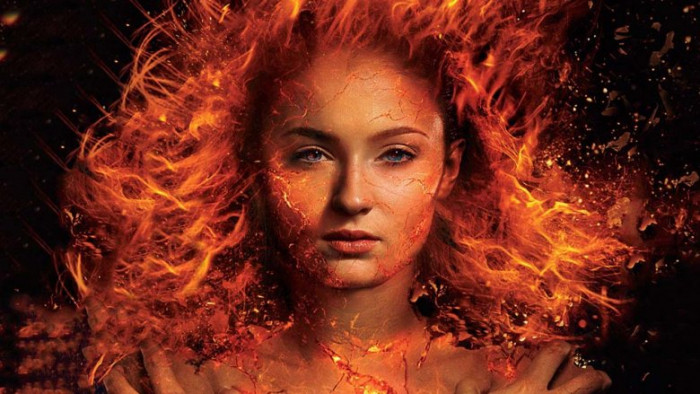 The X-Men series has been a continuity nightmare for a few years now, which in a way is fitting for an adaptation of such a sprawling, frequently retconned universe with 60-odd years of history in which nobody gets old, former nemeses are BFFS and people acquire and lose colossal supernatural abilities the way we mortals might treat buying a pair of jeans by ordering a bunch online and returning them.
Dark Phoenix, which is either the fourth or twelfth in the series (yet has dropped the X-Men bit from its title) and comes out in June, centres on Sophie Turner's Jean Grey, who acquires mysterious powers in a fucking space explosion like everyone always does in these things, and goes all mad with evil power. Apart from the space bit, it was slightly covered before with Famke Janssen in the complete dogcakes X-Men: The Last Stand. It's Turner's third X-Men film but the first where she is the lead - Sophie Turner is great, so let's hope the film around her is similarly good, right?
Let's watch the trailer:
That's… that's a trailer for a film alright.
It doesn't look great, does it? It just feels like we've seen everything in it a hundred times before, plus seems to give away (a) that Jennifer Lawrence is hardly in it; (b) that Nicholas Hoult didn't want to wear the makeup any more than he had to; and (c) that the Quicksilver scene will be the best bit for the third film in a row.
The production was longer than intended, involving a bunch of reshoots that shifted the release date - Dark Phoenix was initially meant to come out last November. It's also coming at an odd time for the franchise, as Disney CEO Bob Iger has announced that the X-Men will be integrated into the Marvel Cinematic Universe, a decision likely to mean the end of this particular franchise and recast, rethought characters showing up in future MCU films. 
This'll still make a zillion dollars, obviously, and provide lots of enjoyable explosions, attractive people screaming and upsetting CGI veins swelling in people's anguished necks. Like, we're not saying we won't go and see it. We'll go and see it. Alright?
Dark Phoenix is out on June 7th and stars Sophie Turner, James McAvoy, Michael Fassbender, Nicholas Hoult, Jennifer Lawrence, Tye Sheridan, Kodi Smit-McPhee, Alexandra Shipp, Evan Peters and Jessica Chastain as some sort of spooky-dooky manipulative alien lady.
(Pic: Fox)
Related Reviews and Shortlists