ShortList is supported by you, our amazing readers. When you click through the links on our site and make a purchase we may earn a commission.
Learn more
The Oscars have made a bunch of new rules to stop another 'La La Land-Moonlight' disaster
Here's everything that's changing If you had to choose a defining moment of 2017 you'd be hard pressed to find a more iconic scene than the wondrous, magical and mortifying Best Picture mix-up at the Academy Awards.
It had everything you could want in a dramatic moment – and quite frankly I reckon it deserves its own Oscar at the next ceremony. There's so much to love about this clip.
It starts with Hollywood icons Warren Beatty and Faye Dunaway (Bonnie and Clyde) taking to the stage. This is already exciting considering they are both movie legends and that there is a storied feud between the two of them.
Quickly, a panicked expression creeps over Beatty's face – something must be wrong. He looks down at the envelope, confused, and then looks off stage. Dunaway, obviously annoyed at how long Beatty's taking to announce the winner, laughs and says, "Come on". Next, in an inspiringly selfish move of pure self-preservation, Beatty throws Dunaway under the bus and has her announce La La Land as the winner, to rapturous applause in the audience. Beatty smiles hoping that's the end of the saga. And at this point it could be because La La Land was indeed the favourite – maybe he got away with it?
The cast and crew of the film stand up and hug each other. A producer takes to the stage and the thank you speeches begin. But after just a few seconds, the film's producers  start making confused expressions to each other as panicked ceremony staff scramble about. A guy in a headset runs on stage to look at the envelope. Then, enter stage right the real villains of the piece: the two PwC accountants who handed out the wrong duplicate envelope, looking absolutely mortified.
"We lost by the way… but, you know", one of the La La Land producers says to a shocked audience. Then comes the iconic moment as La La Land producer Jordan Horowitz shouts: "Moonlight, you guys won Best Picture." Beatty again tries to take to the microphone to explain how the error unfolded but guess what, IT'S TOO LATE NOW BEATTY! THE DAMAGE IS DONE!
And, of course, the scenes of the shocked celebrity audience are, to put it simply, everything!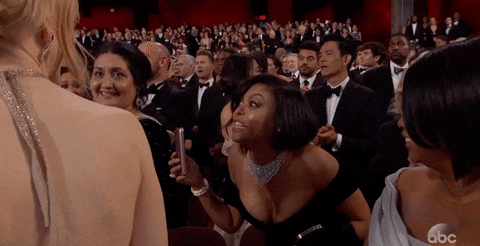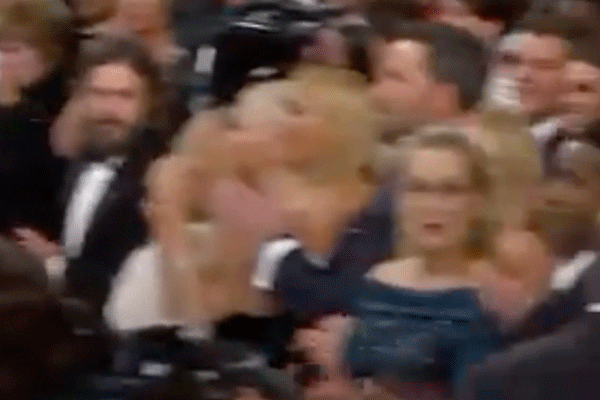 I implore you, please watch this clip again, it's a thing of beauty: 
The moment has undoubtedly gone down in Oscars history, alongside:
1. Jennifer Lawrence falling over (2013)
2. Sally Field's passionate acceptance speech (1985)
3. A naked man running on stage (1974) 
4. Marlon Brando refusing his Oscar statuette for The Godfather (1973)
But now PwC have brought in a number of new rules to make sure the same mistake doesn't happen again, according to AP.
The new rules are:
A third balloting partner who will sit with Oscar producers in the show's control room – this person will have a complete set of winners' envelopes and commit the winners to memory.
The two partners who worked on last year's Academy Awards have been replaced.
A new formal procedure is in place for when envelopes are handed over. Both the celebrity presenter and a stage manager will confirm that they've been given the correct envelope for the category they are about to present.
All PwC balloting partners will attend show rehearsals and practise what to do if something goes wrong.
PwC partners are banned from using cellphones or social media during the show.
Quite frankly, I rather liked the drama of last year's ceremony so I wouldn't mind another epic flub at the next ceremony on 4 March. But, hey-ho.
And as we approach the final stretch for the ceremony, here are the favourites to win, according to prediction website GoldDerby:
Best Picture: Three Billboards Outside Ebbing, Missouri
Best Director: Guillermo Del Toro (The Shape of Water)
Best Actress: Frances McDormand (Three Billboards Outside Ebbing, Missouri)
Best Actor: Gary Oldman (Darkest Hour)
(Images: Getty/Rex)
Related Reviews and Shortlists