ShortList is supported by you, our amazing readers. When you click through the links on our site and make a purchase we may earn a commission.
Learn more
The Incredible Hulk director reveals grand plans for axed sequel
The 2008 film starred Edward Norton, however, Louis Leterrier​'s follow-up could have been bigger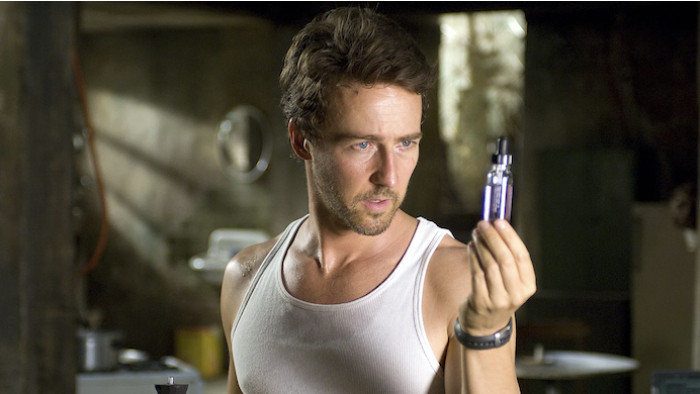 The Incredible Hulk director Louis Leterrier has revealed his grand plans for a sequel which never saw the light of day.
Despite its popularity, fans were left dismayed following the news the 2008 release would not receive a follow-up.
Now though, the director has teased details of what could have been had a sequel been given the green light.
Speaking with ComicBook.com, Leterrier revealed "there was, like, a whole sequel", explaining the introduction of more characters Marvel fans will know and love.
"There was like Grey Hulk, Red Hulks — there was a lot of good stuff that we were planning," he told the site.
The 2008 release featured an all-star cast, with Edward Norton lining up alongside Tim Roth and Liv Tyler.
Unfortunately, neither the film's storyline nor characters grasped the attention of studio execs, with Mark Ruffalo taking over as The Hulk from 2012 as part of the MCU's "The Avengers".
For those unfamiliar with the character's colourful alternative incarnations, one glance back at the film's source material will reveal a host of semi-forgotten characters.
A daunting figure stemming from a mutation of Bruce Banner's Hulk powers, the Grey Hulk was the first incarnation of Banner's character after being hit by gamma radiation, subsequently turning green after multiple exposures. Thaddeus Ross, also known as Red Hulk, possesses superhuman strength and stamina, regenerating from serious injuries within minutes.
Meanwhile Smart Hulk depicted Banner's idealised version of himself, merging green and grey personas to complete this intellect-heavy character in the MCU.
Deviating drastically from his comic book's depiction, Letterier went on to explain such a divergence.
"Hulk is a complex character within the Marvel Universe," Letterier explained.
"You want the primeval Hulk… the rage Hulk. And then when you go Grey Hulk and Smart Hulk you lose that a little bit and you get a little bit more kiddish with it.
"But that was the fun of where I was in my movie, with the access to consciousness and all that stuff," he continued.
"That was really fun. And that's what I was aiming to do.
"But take my time with it. Because there's so many characters they want it all fast. I like 'She-Hulk,' but then, you know, yoga between Hulk and… I was like 'Okay! Yeah, we're very far from my Hulk.'"
Related Reviews and Shortlists