Depending on which country you're in, you might get a different opinion on how big the gap is between Europe and America. Us Brits probably think it's not so great, but our gallic neighbours to the south would suggest it's a 'Un Whopper'.
In reality, you can swim between the two see both either side of you. Like this scuba diver who was snapped descending between the the tectonic plates of North America and Eurasia.
The area is known as Silfra Canyon at Thingvellir National Park, Iceland. The American plate is on the left and the Eurasian plate on the right. Goes against the theory that American's are fatter. Look at the backside on Europe!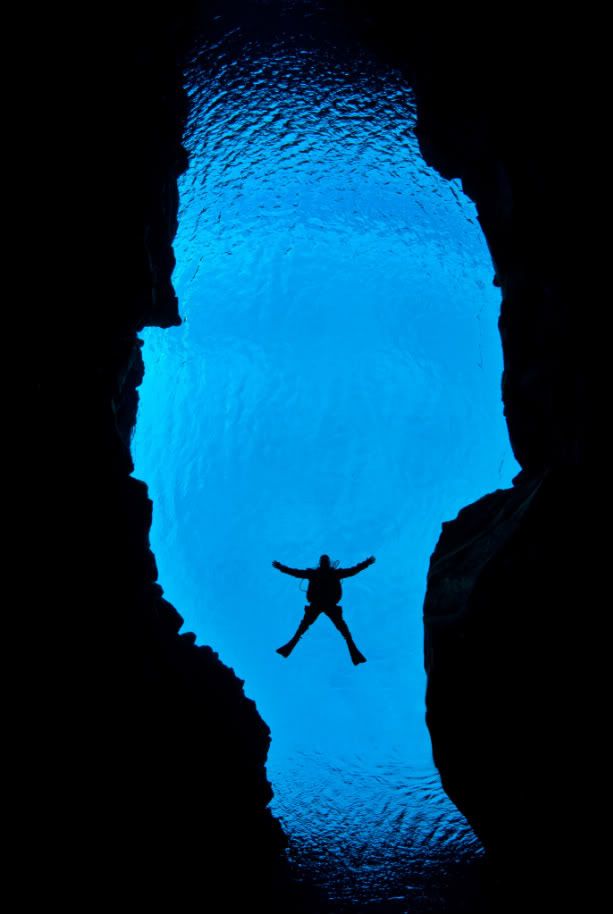 It looks rather ace on video too:
Image: Solent