Do you take your coffee instant, straight out of the jar? Best move along. It's not that we're judging you - it's just that none of the following espresso machines, bean grinders or milk frothers are going to be compatible with any of your instant muck grains. These are the best coffee machines around.
Selected with some help from the caffeinated pros behind the London Coffee Festival, these will force you to make some room on your kitchen sideboard.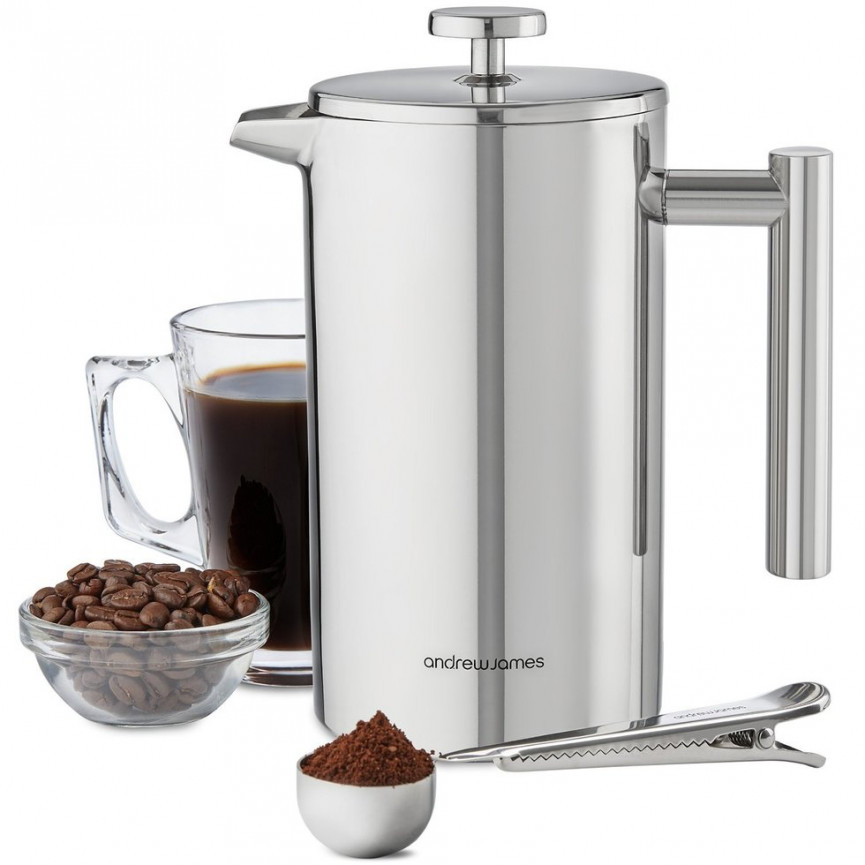 Andrew James Stainless Steel Cafetiere
"But I've already got a cafetiere!" we hear you cry! Okay, mumble.
Sure - but if you haven't, this is a bloody lovely one. See that scoop-with-built-in-bag-clip? Life saver.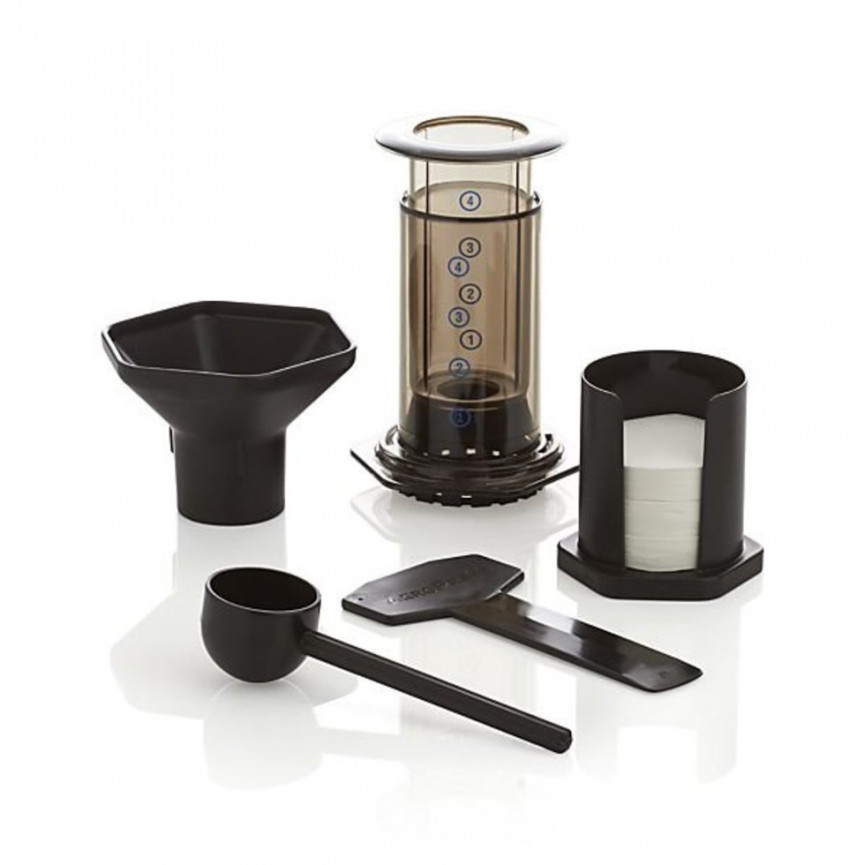 Aerobie Aeropress
One for the coffee purists - the Aerobie Aeropress is renowned the world over for making the finest, simplest cup of coffee your heart (or rather, tongue/brain/stomach) could desire.
Get it. It'll change your life. At least, the bits that involve drinking coffee.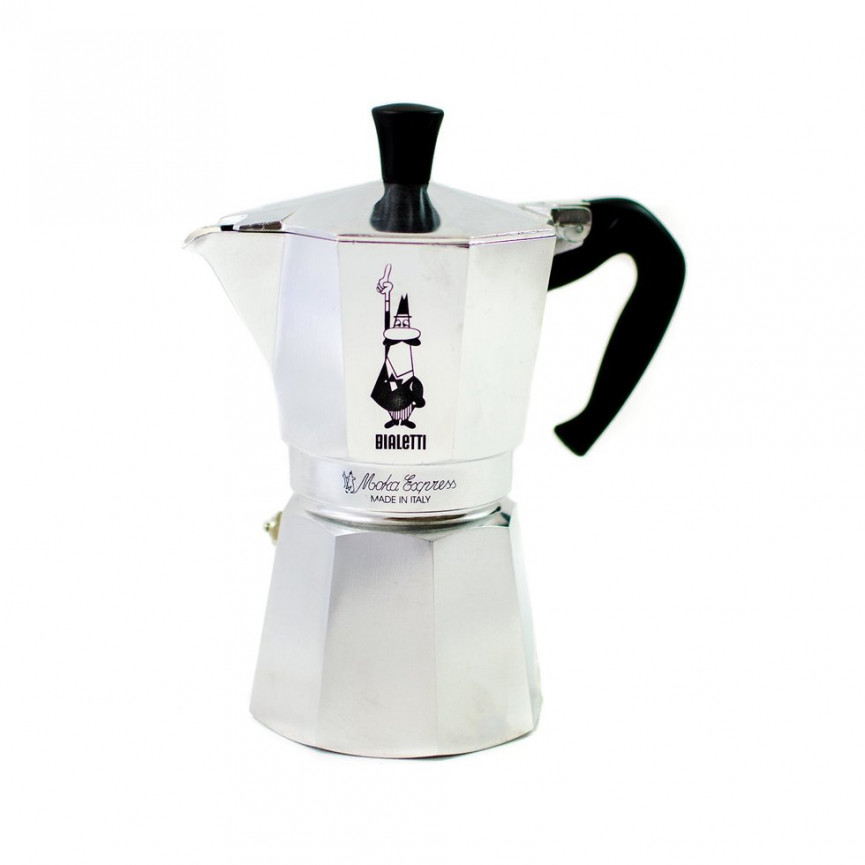 Bialetti Moka Express
Based on the original 1933 design that resulted in far too many people calling it an "expresso" rather than "espresso" (pedants), the Bialetti Moka Express is still one of the easiest, cleanest ways to make a true espresso coffee at home.
Note - it's not a good 'gadget' if you don't have a decent hob in your kitchen with which to heat it. Stick to an aeropress or French press.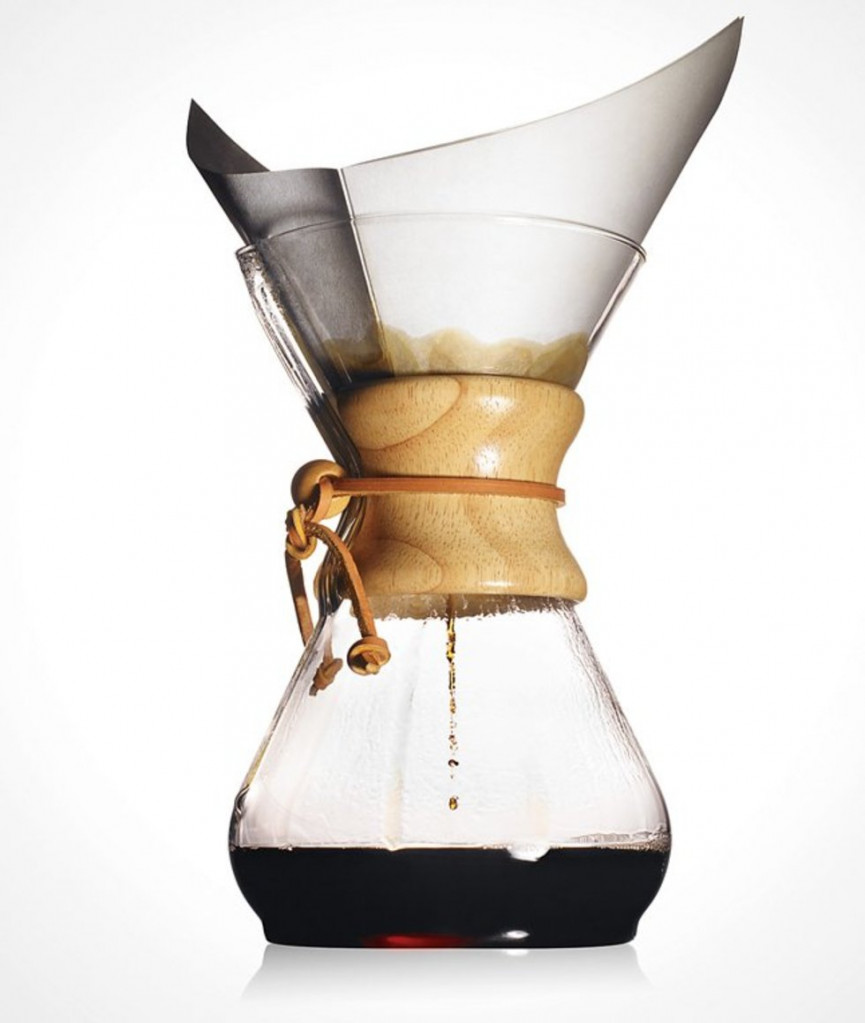 Chemex Coffee Brewer
An elegant, elaborate classic design that hasn't changed in its 70 year history.
Filter paper in the top, then stick in your ground coffee, add hot water and watch the whole lot percolate before your eyes. Magic.
Rhinowares Hand Grinder
Any coffee drinker worth their beans knows that the best brew comes from freshly ground... well, beans.
Rhinowares produce a number of hardy coffee accessories - most impressive of which is their portable hand grinder. The perfect [insert relevant season] gift.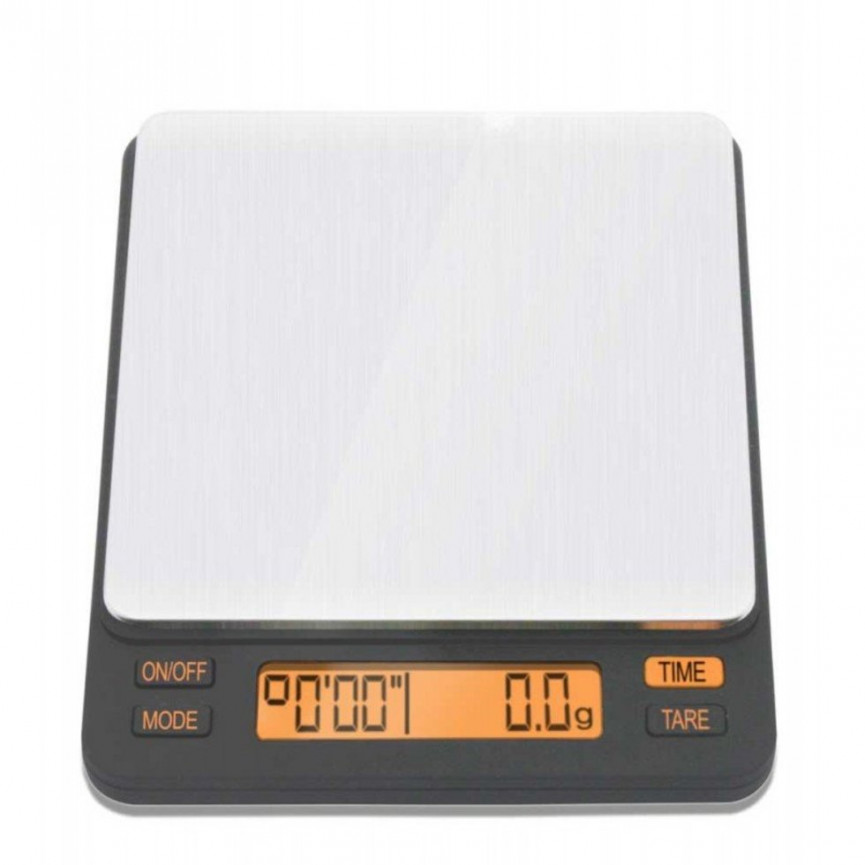 Brewista Coffee Scale
The perfect espresso is a finely balanced beast - seriously finely balanced. Which means that with an accuracy of 0.1g, Brewista's coffee scale is spot on for being... well, spot on.
A nano coating also means that it'll survive a good soaking should your caffeinated hands slip up.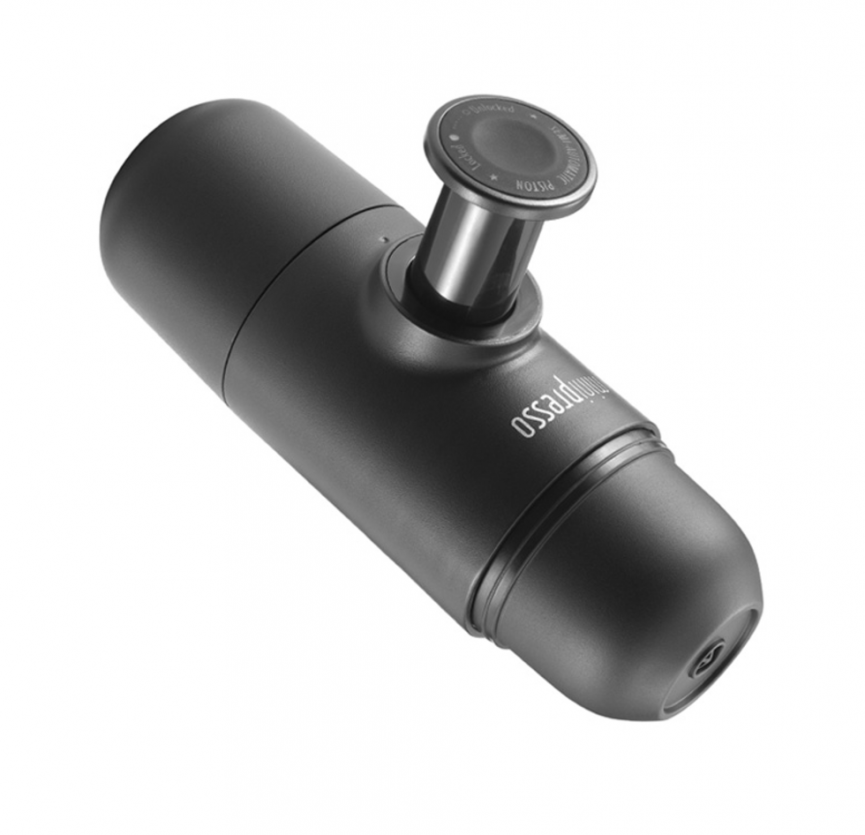 Minipresso
Find yourself given to uncontrollable shakes three hours after your last cup of black?
You should probably seek medical help. Failing that, arm yourself with a Minipresso, that lets you make espresso coffee on the go - via hand power alone.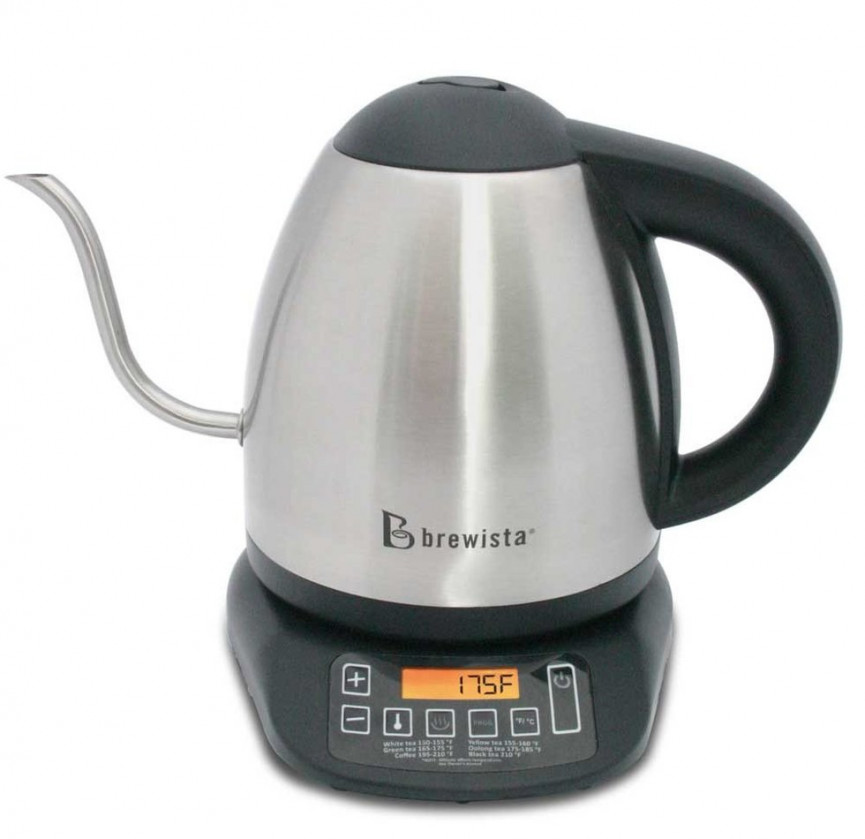 Brewista Smart Brew Digital Kettle
Not all kettles are made equally. Case in point - Brewista's 'Smart Brew', a digital kettle with more functions than your average smartphone (okay, not really).
There's an auto start function, perfect for setting your early morning brew, preset temperatures for the most popular hot beverages, a thermometer to display the water temperature after boiling, and a nifty mode that lets you keep the water at a set temperature for up to an hour.
Plus, it looks pretty hot. Steamy, you might say.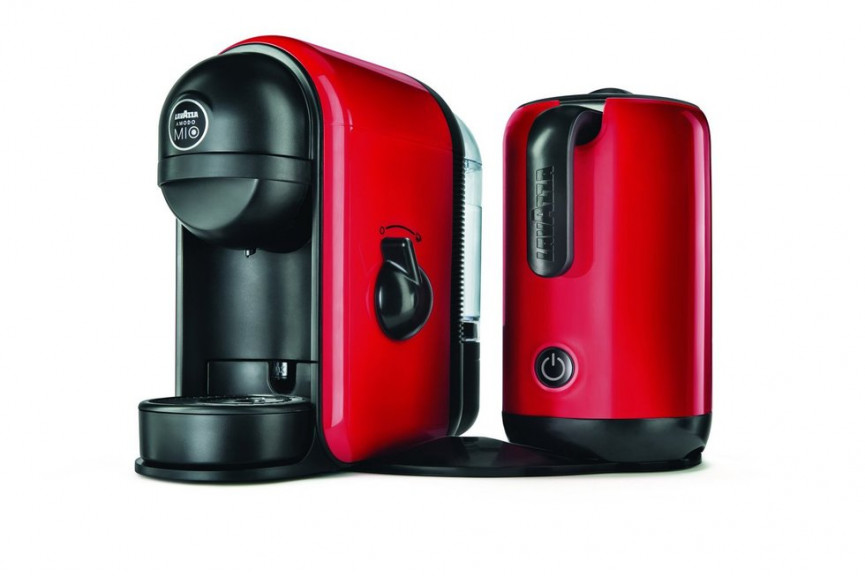 Lavazza Minu Caffe Latte
No mess, no fuss, the Minu Caffe is a pod machine that even the most tech inept will master in a matter of minutes. Water in the back, pod in the front, turn a lever and - well, that's it.
If you fancy something foamy, the Latte milk frother is an added bonus: pour in milk and press the 'Power' button. Magnets will then spin a small whisk, creating a neat jug of warm, foamy milk.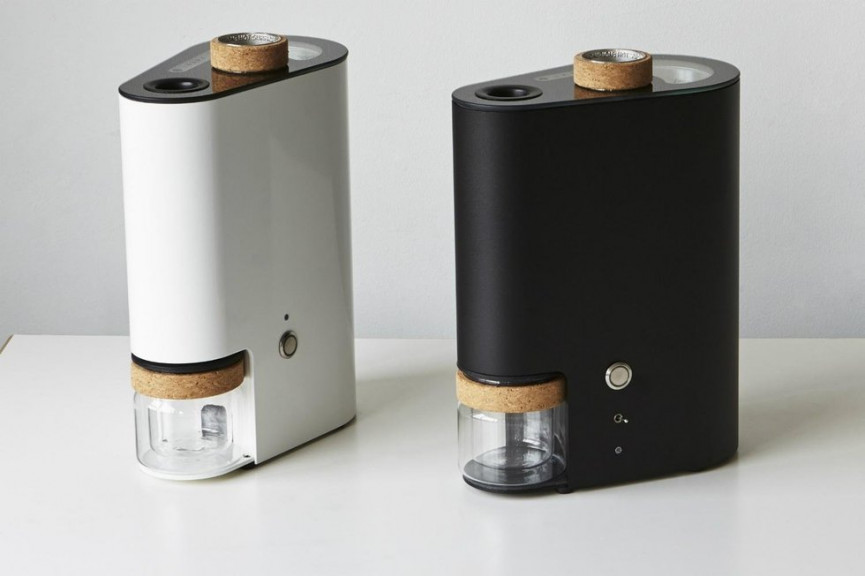 Ikawa coffee roaster
Okay - we're taking a punt on this, given that the Ikawa coffee roaster won't be available until May 2016. But we really like the concept: pour in unadulterated, fresh beans, then tweak the machine to your own roasting standards (rich, dark, woody, whatever) via an accompanying smartphone app before - wait for it - roasting your own coffee at home. You'll lose your life to experimenting with it.
Brilliant, right? Hopefully it'll work.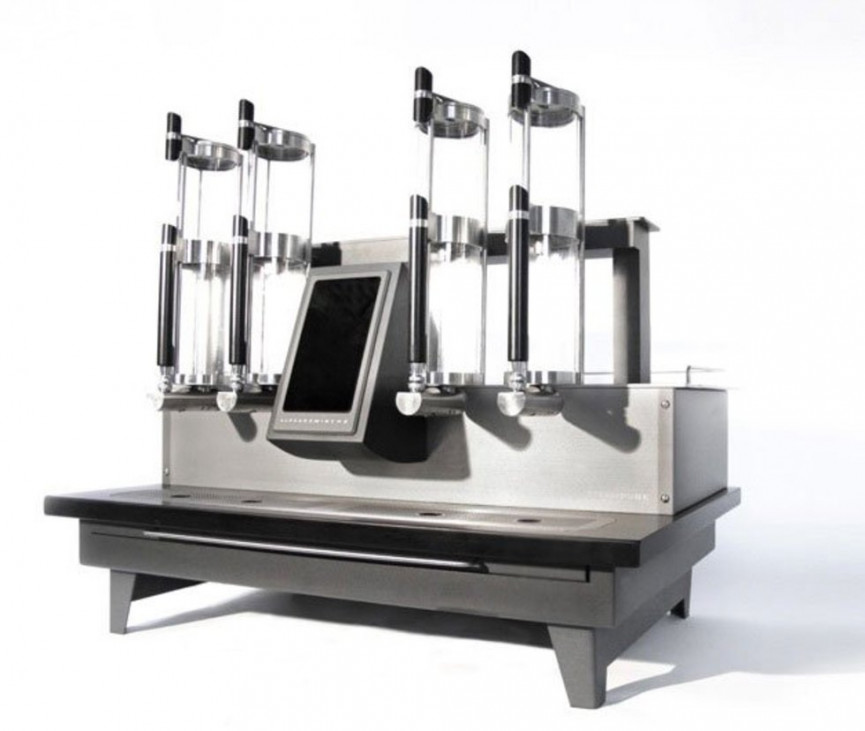 Alpha Dominche Steampunk
It's a question mankind has grappled with ever since it first learnt to heat up water: tea or coffee?
This pro piece of kit from Alpha Domiche doesn't pick sides - it can brew both. Configured via an app, you can adjust temperature, time, volume - even how the grounds/leaves are agitated in the coffee/tea, producing a syphon-style brew with impressive accuracy.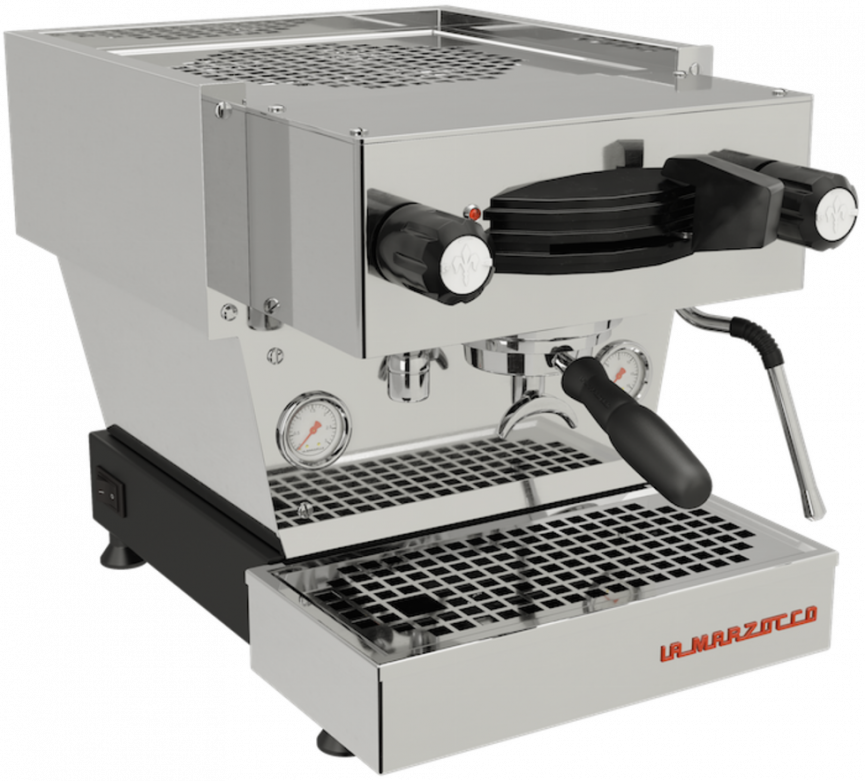 La Marzocco Linea Mini
The English Channel has a funny effect on coffee. The moment you cross it, most coffee houses use machines like the Linea Classic to make coffee that'll write poems about. The Linea Mini reduces this god of brewers for use at home.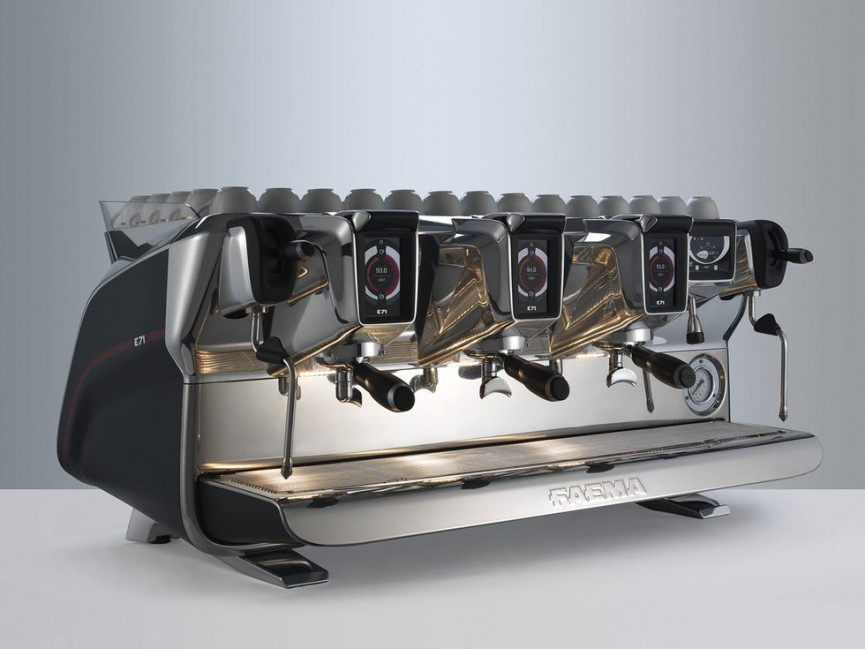 Faema E71
Does your coffee obsession grade on the professional scale?
Launched at this year's London Coffee Festival, the E71 is a baristas' dream machine: touch screen controls, fully programmable, more settings than you can wave a tea spoon at. It'll cost you the better part of your life's savings, but it's more of an investment model anyway.
Get it here - £TBC