Think about the 80s too hard and chances are you'll tearfully remember the fateful time your mum left your Global Hypercolor t-shirt on the radiator.
But it wasn't all sartorial disaster, and certainly not in Hollywood, where moviemakers laughed in the face of the decade's multitude of fashion faux pas with some of the most stylish movies ever made. Here's our top 20. 
(Images: Rex/YouTube)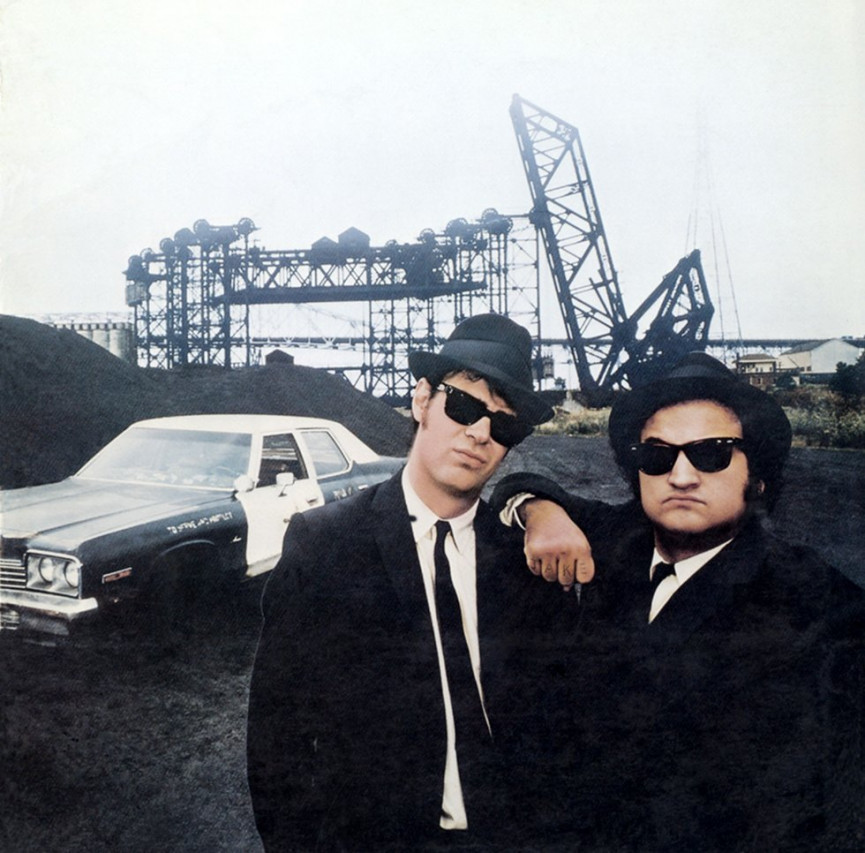 The Blues Brothers (1980)
Twelve years before Quentin Tarantino decided black suits, thin black ties and sunglasses were cool, these boys were making it cool. And with fedoras to boot.
A mission from God? A wardrobe from heaven, more like.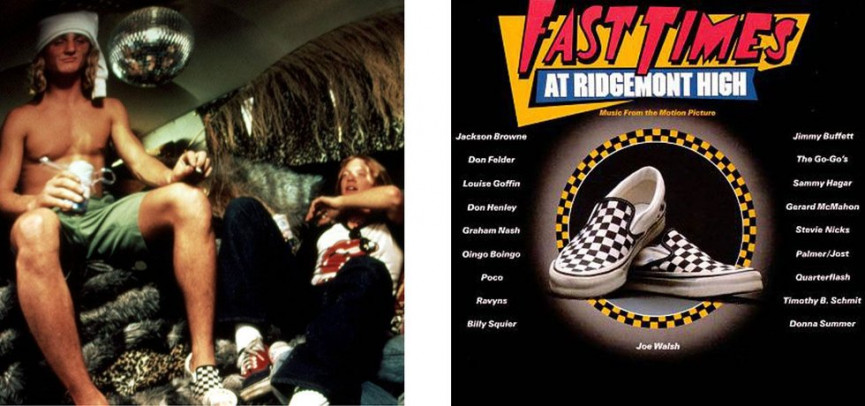 Fast Times At Ridgemont High (1982)
So prevalent were Jeff Spicoli's chequered Vans trainers that they even featured super-prominently on the movie's soundtrack. The film sent sales of Vans into the stratosphere and the sneaker can still be worn, head held high, to this day.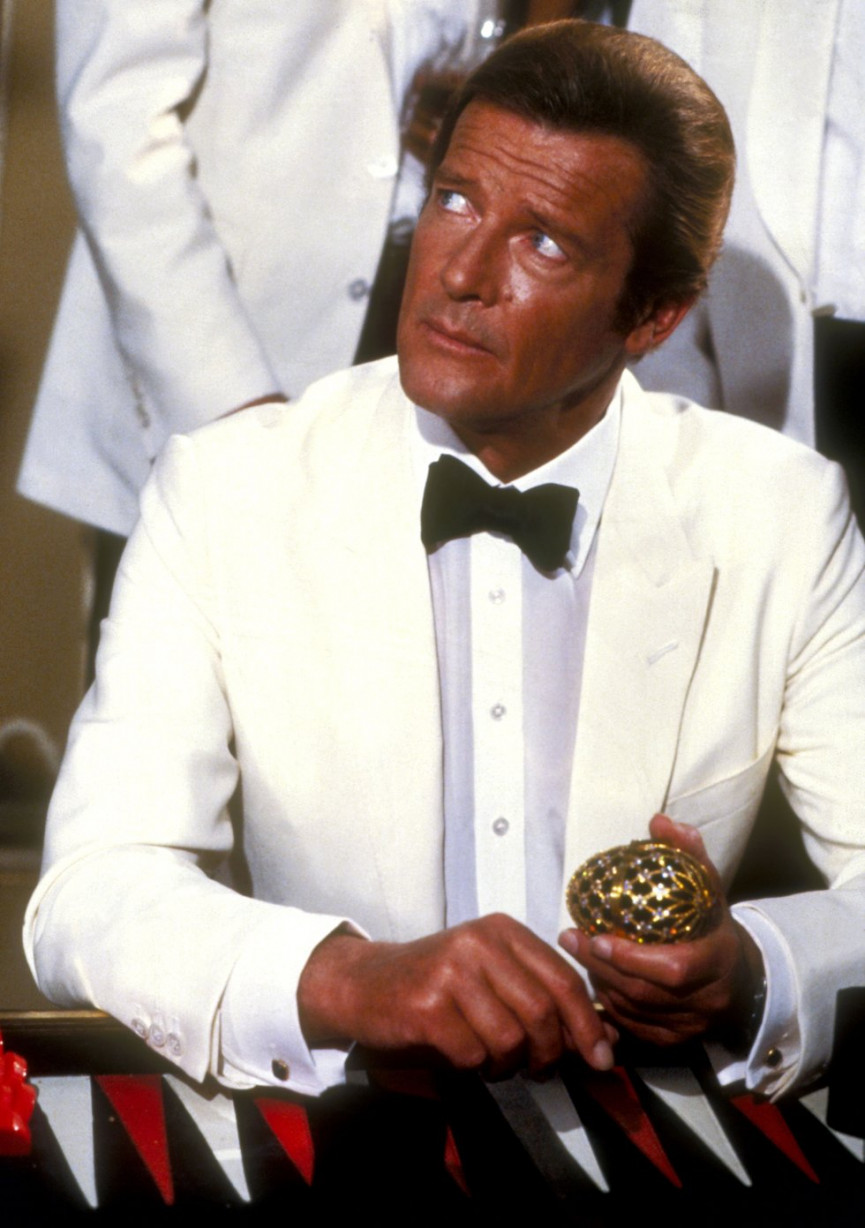 Octopussy (1983)
There's not a man on Earth who looks better than Roger Moore in a single-breasted peaked-lapel white dinner jacket. Honestly, there's no point thinking about it because we've been doing that for hours. The DJ harkens back to one worn by Connery in Goldfinger almost 20 years before (check that out here), but Moore has the edge.
Outrageous tan: Optional.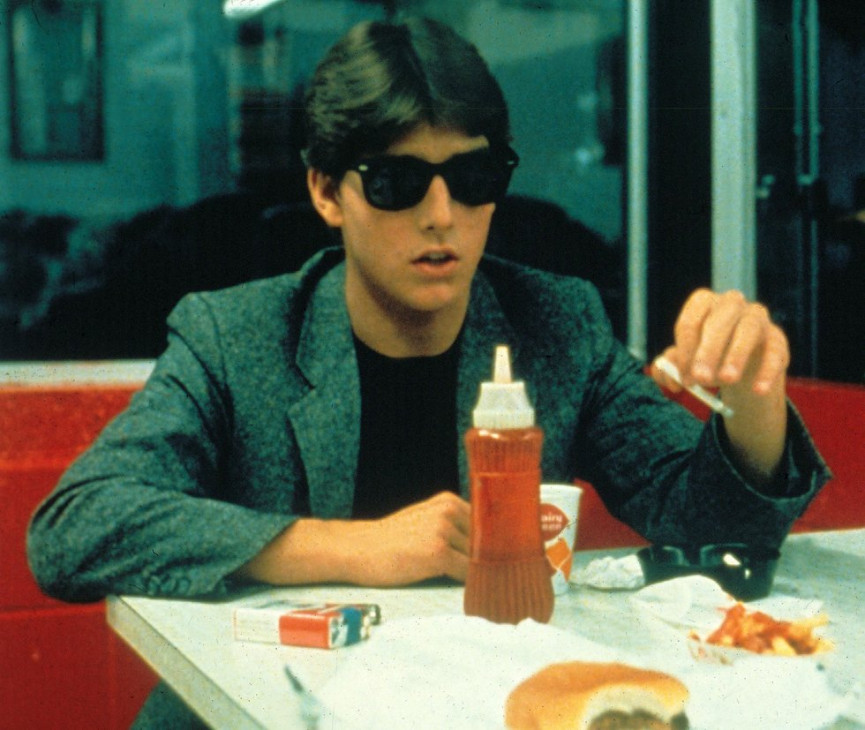 Risky Business (1983)
Okay, The Cruiser, okay. You were upstaged by Hoffman in Rain Man and Newman in The Color of Money, but fair's fair - you looked absolutely brilliant in Risky Business.  The sunglasses Joel wears are the Ray-Ban Wayfarer model. Annual sales of Wayfarers were languishing as of 1983 but skyrocketed 2000% after the movie's release.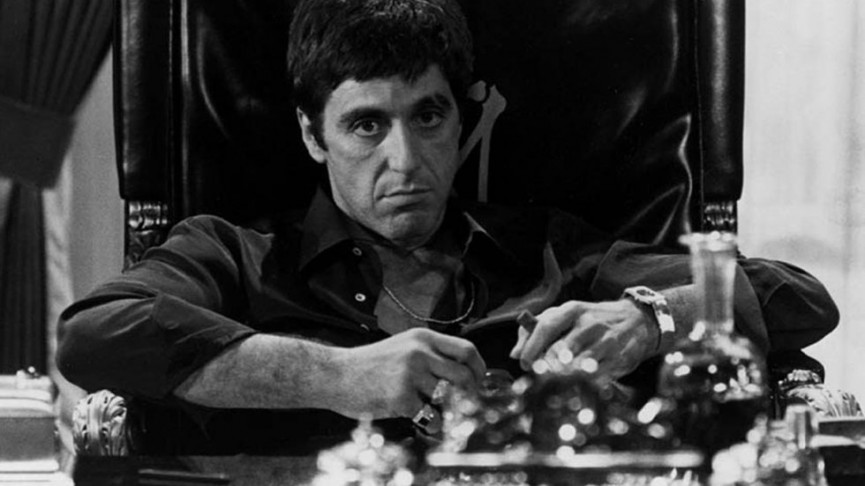 Scarface (1983)
Close your eyes and think of Tony Montana and chances are he's armed to the teeth, wearing a pinstriped suit, white, blood-stained shirt and pocket-square while insisting you bid hello to his pint-sized pal. Not his sartorial zenith, however. Montana was at his most nonchalant cool in a black open-collard shirt (you can go as low as three buttons if you're Tony) sleeves slightly rolled and a watch that could buy you a house.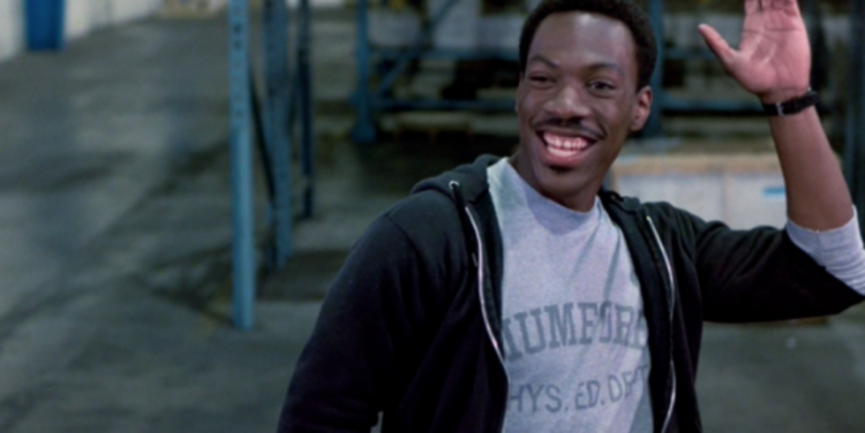 Beverly Hills Cop (1984)
Hands up who can rock sports casual? Yeah you can, Axel. Not only one of the finest 'stache's in movie history, but also a refreshing dress down approach to law enforcement. By the way, if you have £14.99 to spare, you can actually buy that Mumford Phys Ed tee, here. And no, we don't get a cut of sales. 

Once Upon a Time in America (1984)
Everything about this film smacks of style. Photographed by legendary cinematographer, Tonino Delli Colli, it's striking to look at even before you factor in the multi award-wnning costumes of Gabriella Pescucci. Next time you've four hours to spare, pop it on.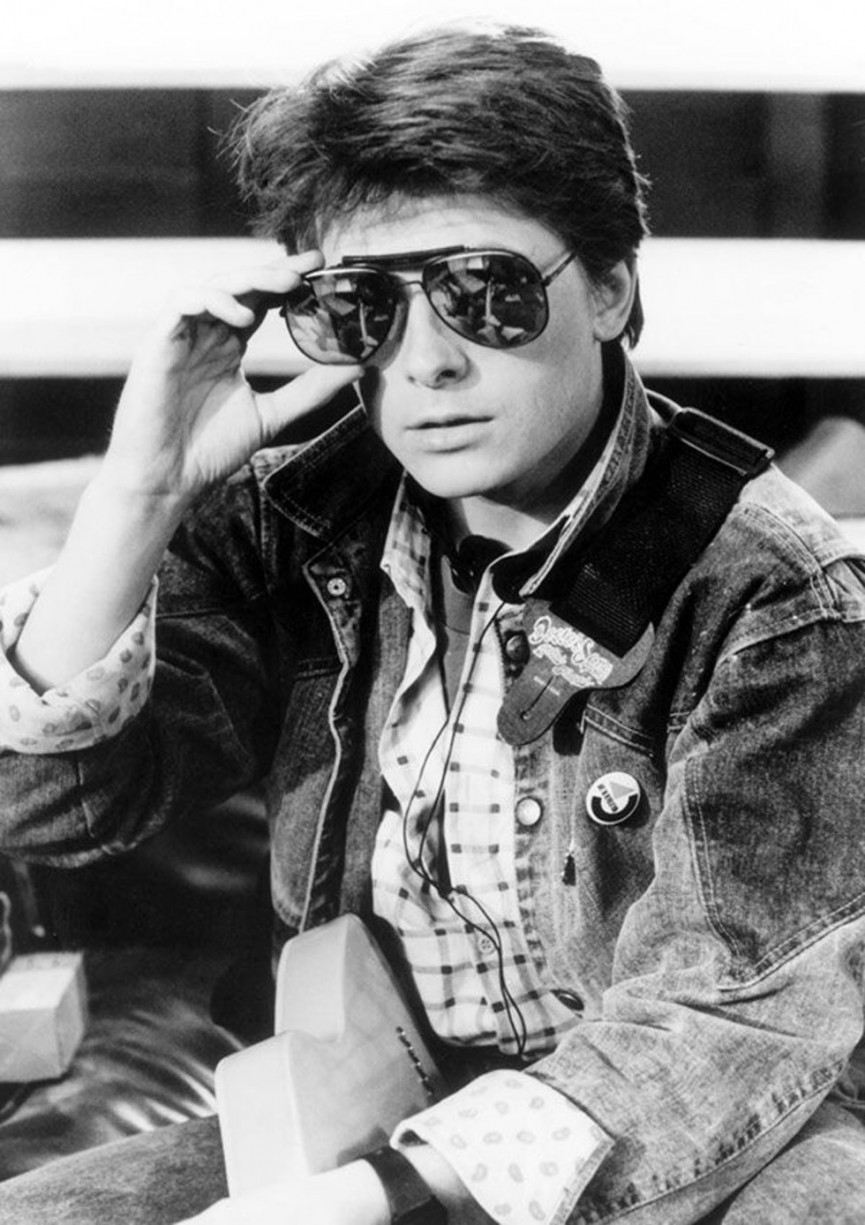 Back to the Future (1985)
Only McFly can pull off a red gilet. Best not to try that, but lessons can be learned elsewhere. Like Bender, Marty's a huge proponent of the denim jacket and Ray-ban combo, and even knows how to make headphones look good, something most of us are getting horribly wrong these days. And if you're questioning the time traveller's regular double denim, then don't. Beckham, Kanye and Daniel Craig have all recently rocked that look.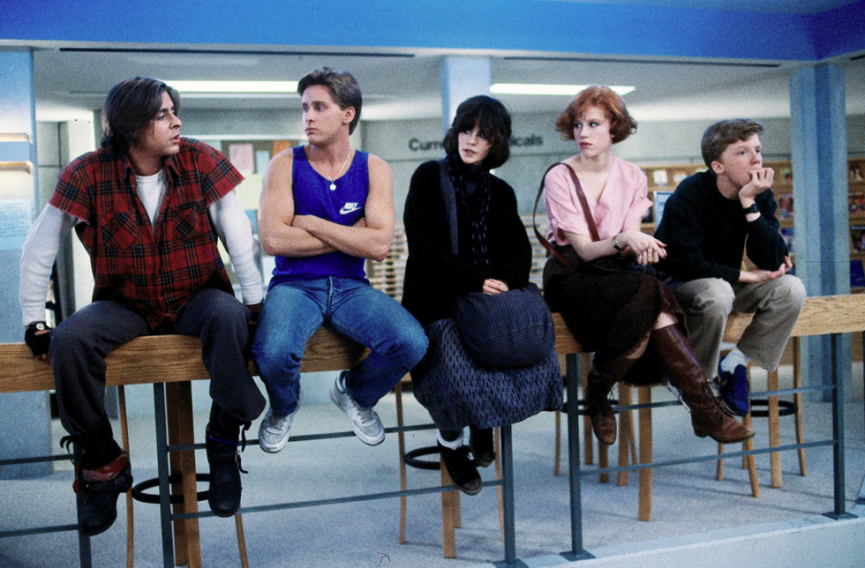 The Breakfast Club (1985)
John Bender fashion assessment:
Pros: White long-sleeve tee under open neck chequered shirt, unlaced workman boots, dark black jeans, denim jacket, red scarf, long coat, pure black Ray-Ban sunglasses.
Cons: Fingerless leather gloves, cigarette. 
Eight out of ten ain't bad.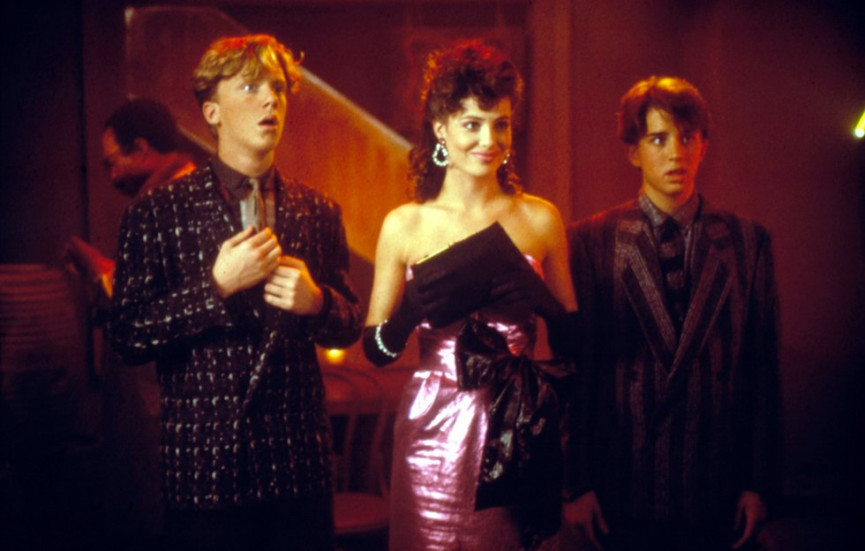 Weird Science (1985)
Say what you will about the Weird Science boys' style sense, but they knew how to make a statement with their suits. Fortune favours the bold and these guys didn't hold back. Pick of the pair was Wyatt's chunky striped effort, but only just. Bravo.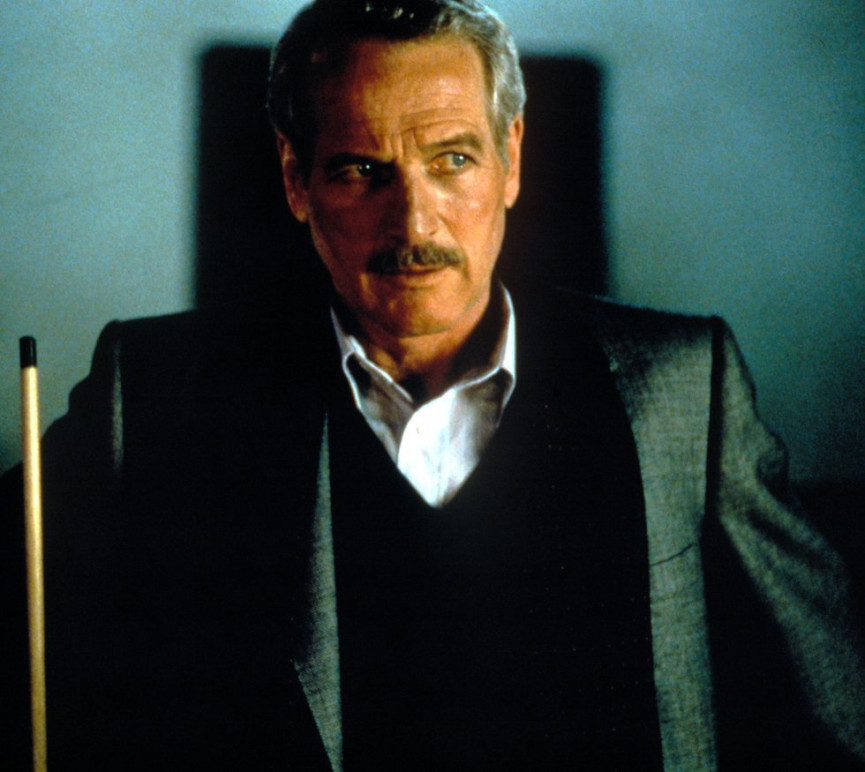 The Color of Money (1986)
Paul Newman does what Paul Newman does best in The Color of Money: Look good and win awards. From the classic white shirt under black jumper with grey suit (pictured) to these over-sized squared off sunnies, he looked great and added to six Golden Globes with his only Oscar, in the process.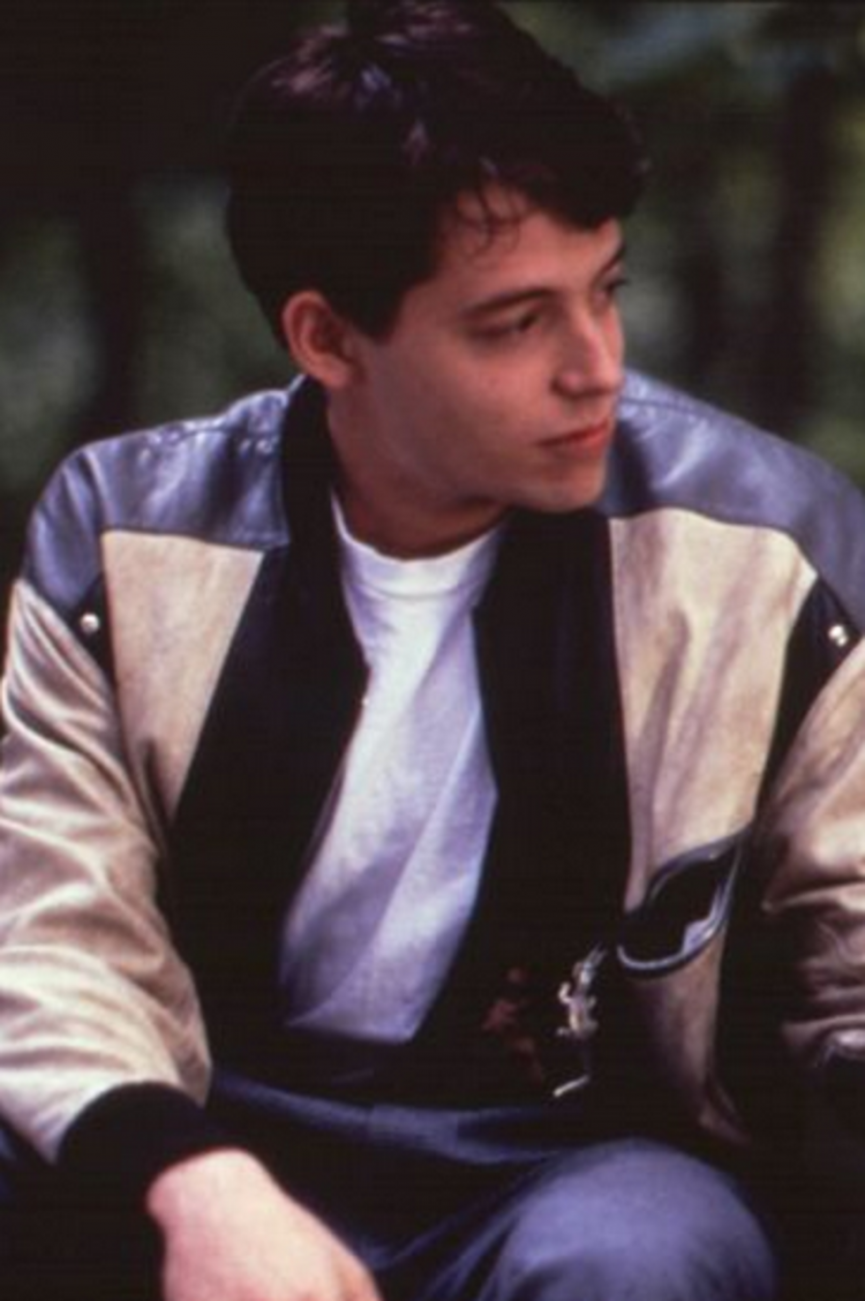 Ferris Bueller's Day Off (1986)
The original jacket worn by Matthew Broderick became so lauded that it sold at auction for £18,000. If you're thinking about getting a replica here are the important things you need to know: it's tan, grey, and black pattern with metal rivets, black fabric cuffs and collar and zipper closure pockets. Got that? Good. Now you need to buy Ferrari 250 GT California Spyder convertible. Do they do replicas of them?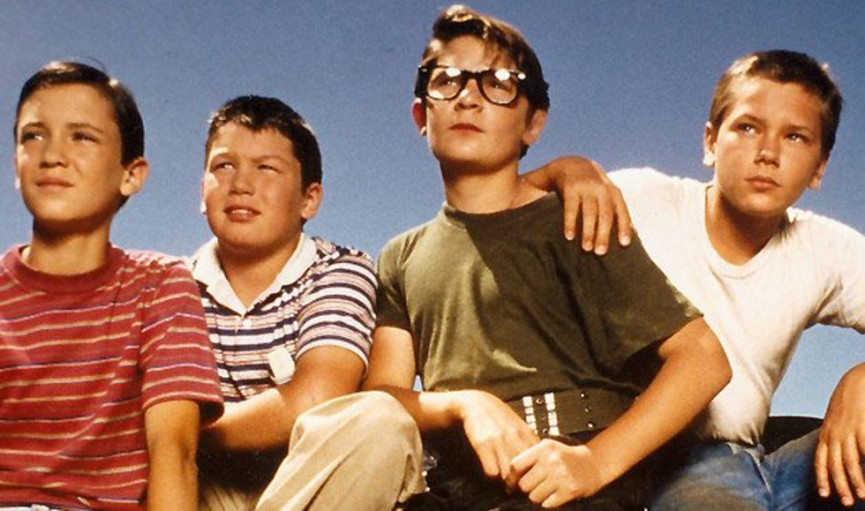 Stand by Me (1986)
The two chaps to the right: Teddy (Corey Feldman) and Chris (River Phoenix) may only be 12, but their wearing simple t-shirts that belong in every man's wardrobe: Plain military green and plain white. Couple Chris's plain white with light blue, tight jeans and you have summer sown up. Factor in Teddy's thick rimmed glasses and you're on another level of cool. 
Gordie and Vern? Must try harder.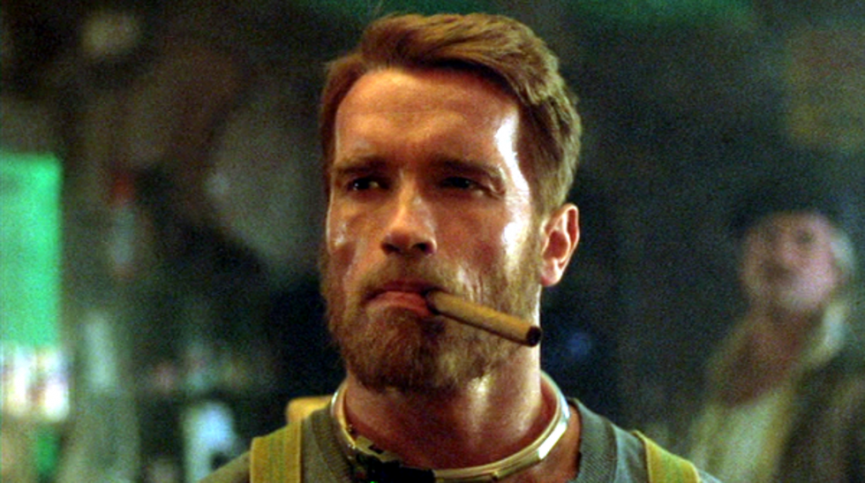 The Running Man (1987)
Arnold with beard is one of rarest yet most wonderful screen moments in any decade. The man grows such impeccable face fuzz that it's all the more cap-doffable that he does it once in a blue moon.
Cigar, recommended, explosive neck tag, less so.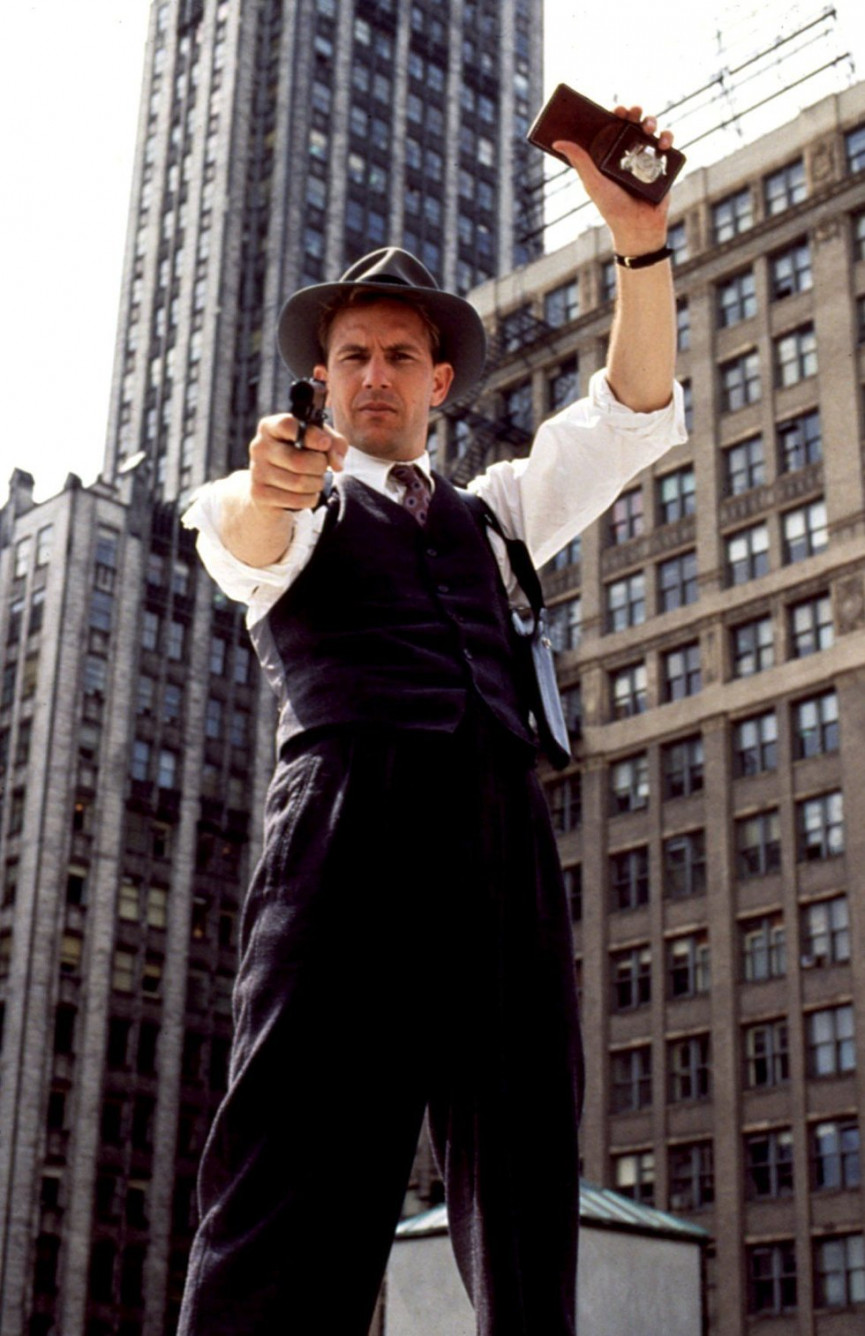 The Untouchables (1987)
Huge controversy surrounded the costumes for Brian De Palma's classic, with Giorgio Armani getting a huge wardrobe credit despite, apparently, not actually supplying many of the main characters' clobber. Designer Richard Bruno, with the help of 84-year-old British tailor Henry Stewart, was supposedly responsible for DeNiro`s costumes, while costume designer Marilyn Vance-Straker did most of the rest. All we know for sure is that if we ever get to hold a pistol in one hand and raise a Bureau of Prohibition badge in the other (it's seeming less and less likely as we type) we want to be doing it in a jacket-free waistcoat, white sleeves rolled up and with that exact tie on. Too much to ask?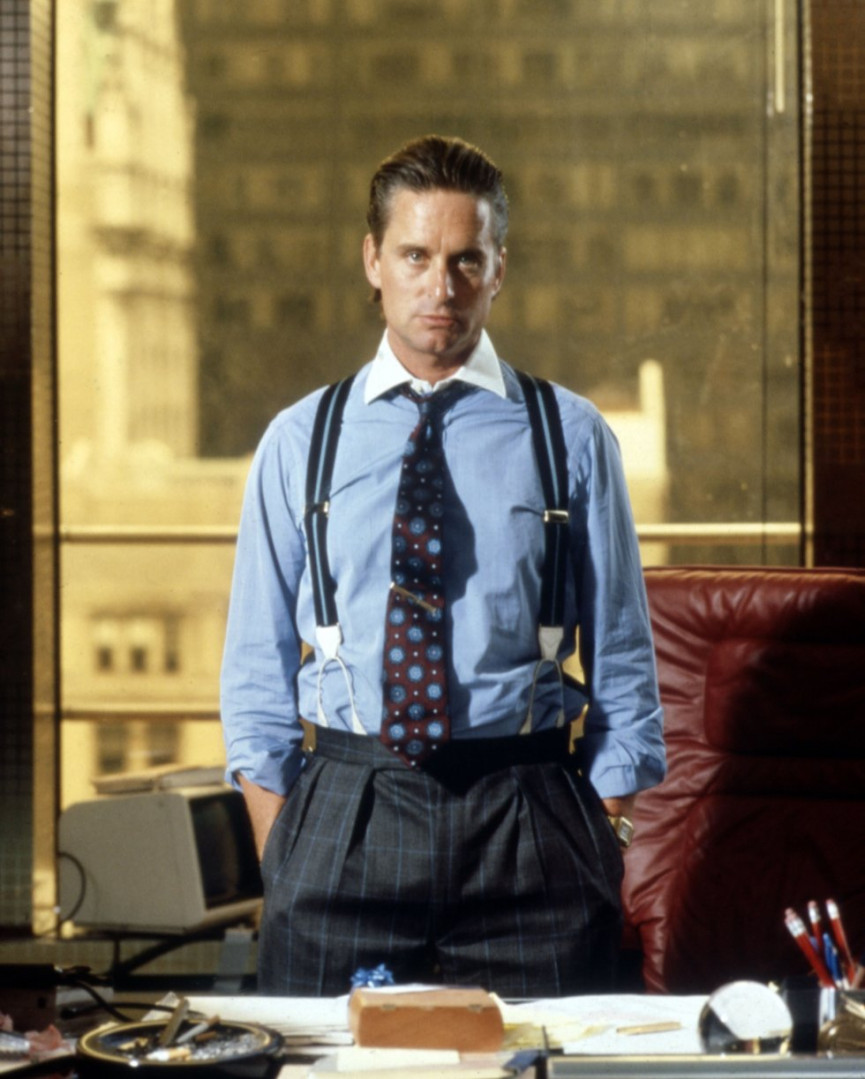 Wall Street (1987)
Oliver Stone's financial drama worked as both a massively entertaining thriller and also as a sort of historical bookmark of the decade of consumer excess. But this isn't a history lesson.  The overriding wardrobe instruction is that to be powerful, you need to dress powerful. And that absolutely must include braces. Everyone clear? Braces. Really can't emphasise that enough.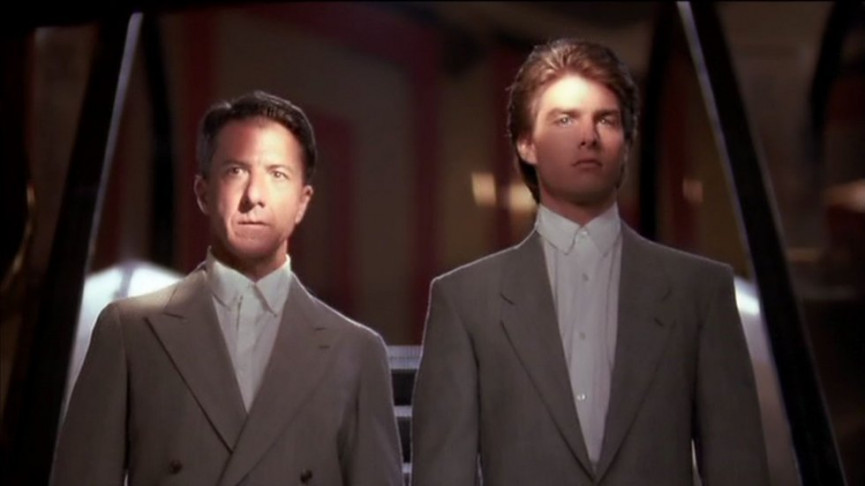 Rain Man (1988)
Only one man can rock the light suit and crisp white shirt harder than Tom Cruise. And that man is Dustin Hoffman. Double-breasted, buttons done up, wide lapel, in Vegas. That's every box ticked, is it not?
Next!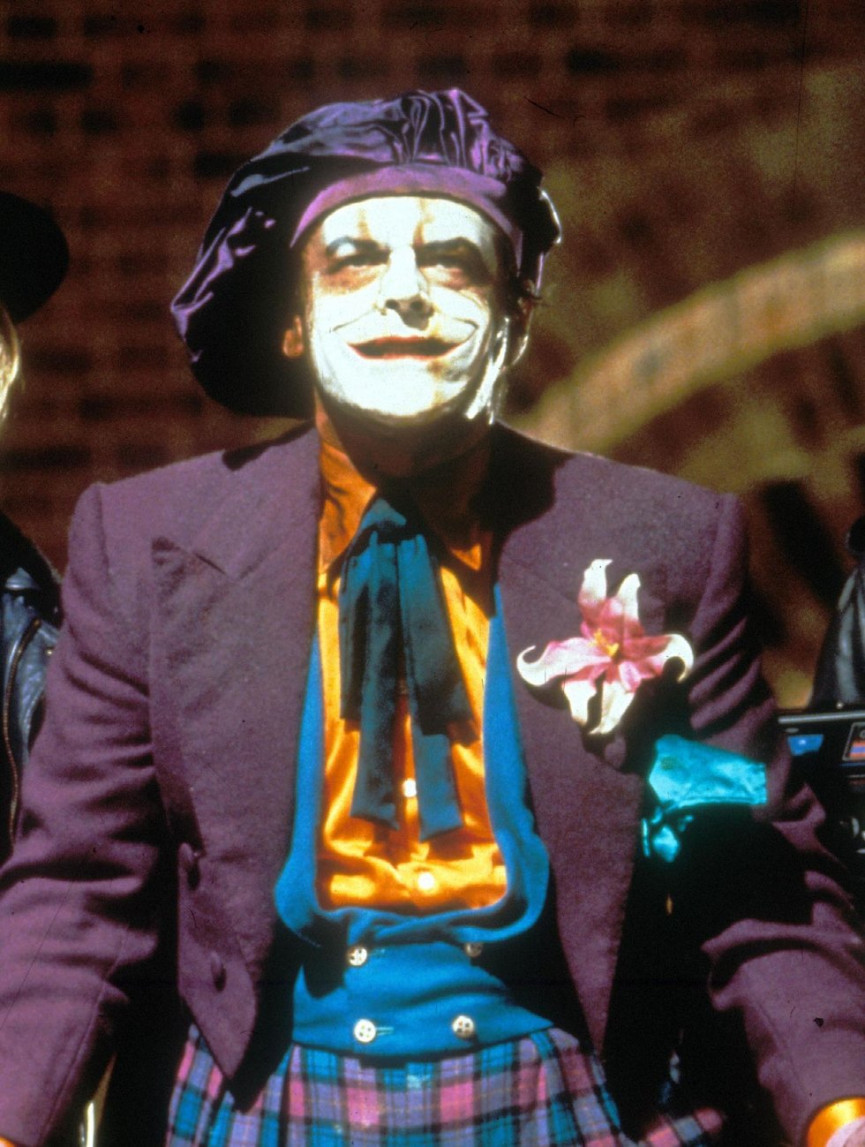 Batman (1989)
For most of us there are no style tips to be had from the Joker's wardrobe, but rest assured, if you are a deranged supervillain hell-bent on taking over a major metropolis while in turn doing away with that city's greatest son, this is what you wear.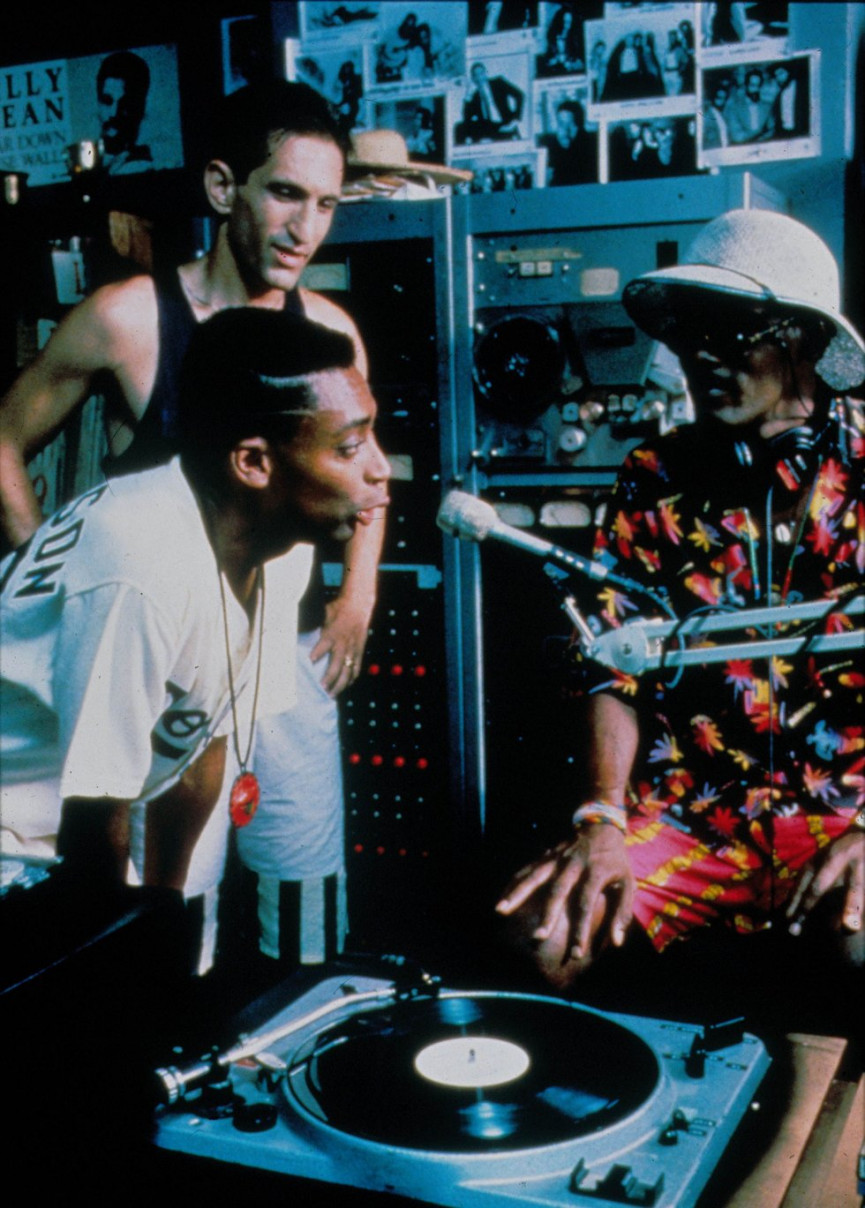 Do The Right Thing (1989)
DTRT never sparked the violence that buffoons of the time suggested it would (how dare Spike Lee launch a movie about racial tension during the summer), but the results stirred important discussions that are sadly as relevant now as ever. But we're getting sidetracked already. This movie was cool. Spike in trademark Dodgers jersey, paired with chunky medallion. Loud shirts left, right and centre and shorts so short you could set your watch to them. It's a certain type of person than can pull off Do The Right Thing-cool, but if you are that person, be sure to keep doing the right thing.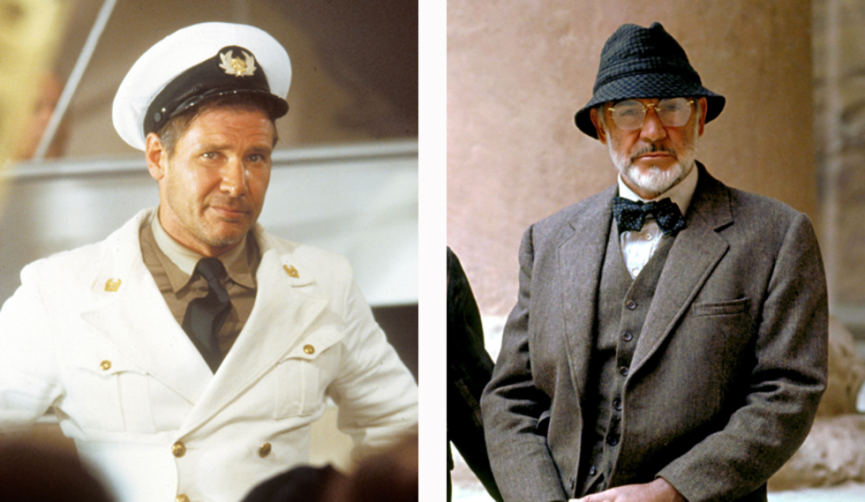 Indiana Jones and the Last Crusade (1989)
It's hard to know who won this Father/Son sartorial skirmish, back in 1989. In classic Indy style he could rock the outfit of any poor fool he'd just knocked out far better than the man the suit was actually fitted for, but conversely if any of us dress as well as Henry Jones at his age, then we'll be doing very well indeed. 
Interesting aside: Connery was actually only 58 at the time of shooting -  just 12 years older than Harrison Ford - despite his character being 75.