ShortList is supported by you, our amazing readers. When you click through the links on our site and make a purchase we may earn a commission.
Learn more
We Loiners (the good folk of Leeds to the rest of you out there) can be an awkward lot; always demanding independence for Yorkshire, constantly regarding Mancunians suspiciously and generally wanting the best of everything. Thankfully, this potentially grumpy demeanour is tempered by keeping us well fed.
There's a great creativity and dynamism from chefs in a city spoiled with a rich hinterland of farming, independent suppliers and local coastlines to plunder for ingredients and the results are a varied, high quality dining experience.
So whether it's a light bite on the move or a full-on sit-down gorging, the city's diverse foodie scene has something for everyone. It's taken some whittling down so without further ado, here are 20 of the coolest places to eat in Leeds.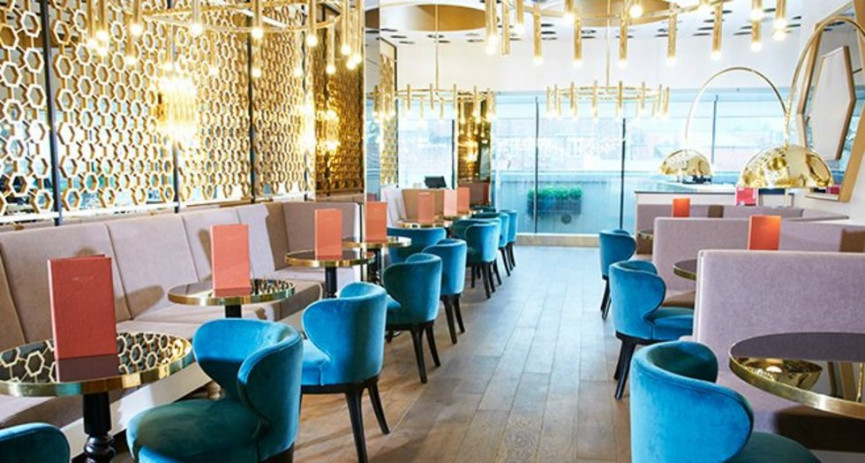 Fourth Floor Café, Harvey Nichols, 107-111 Briggate, LS1 6AZ
For a touch of decadence you can't go wrong with a trip to the Fourth Floor at Harvey Nichols. We'd suggest a morning trip in summertime to get a seat on the outside terrace, suitably aloft the hustle and bustle of the busy Briggate shopping street below. A spot of caviar? Fuck it, why not, we'll be having some of that with our Inverawe smoked salmon and scrambled eggs.
Booking Details Here: Harvey Nichols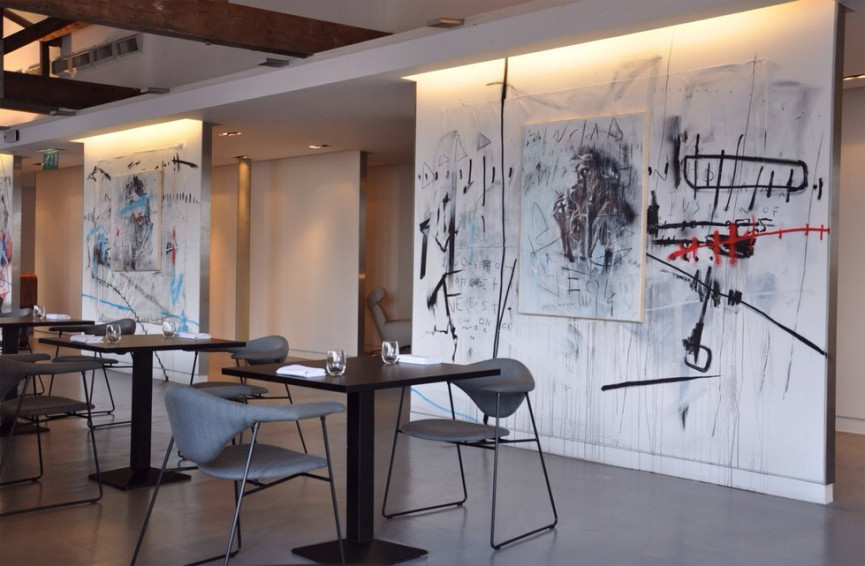 The Man Behind the Curtain, 68-78 Vicar Lane, Top Floor Flannels, LS1 7JH
As the name might suggest, this place is somewhat of a hidden gem though through reputation alone, and due to the fact it holds the city's only Michelin Star, it's swiftly become the must-book dining venue in Leeds. If you can endure the waiting list and secure a booking you'll be treated to a fusion where fine dining meets high art. The tasting menus curated by chef Michael O'Hare are constantly changing and deliberately challenging but always works of beauty.
Booking Details Here: The Man Behind The Curtain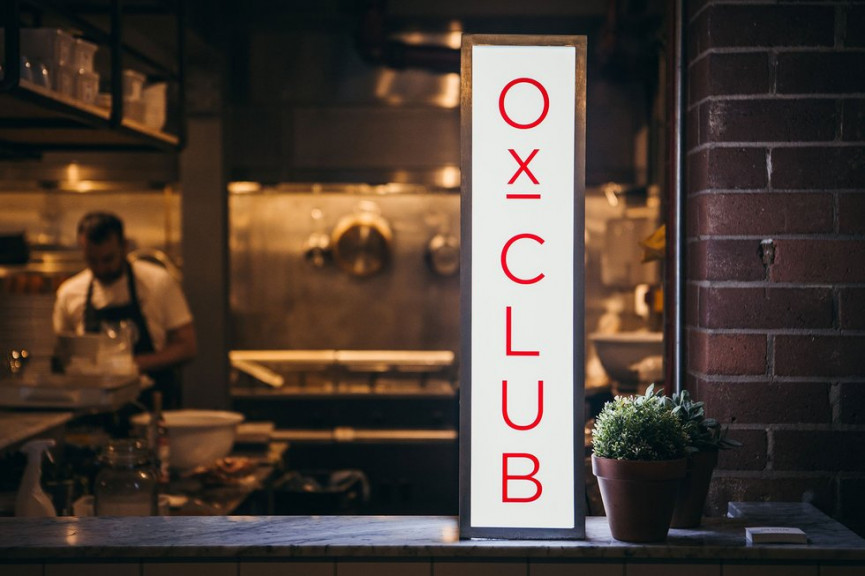 Ox Club, Headrow House, 19 The Headrow, LS1 6PU
Graduating from their street food pop-up at the Belgrave Feast, Ox Club is now a fully-fledged grown up restaurant based at Headrow House. Reaping the finest local produce for their British modern menu, Ox Club use a solid fuel Grillmaster grill to ensure that gently smoked taste to their mains such as guinea fowl with bacon jam or the classic flat iron steak. It's all paying off - they're featured in the 2018 Michelin Guide.
Booking Details Here: Ox Club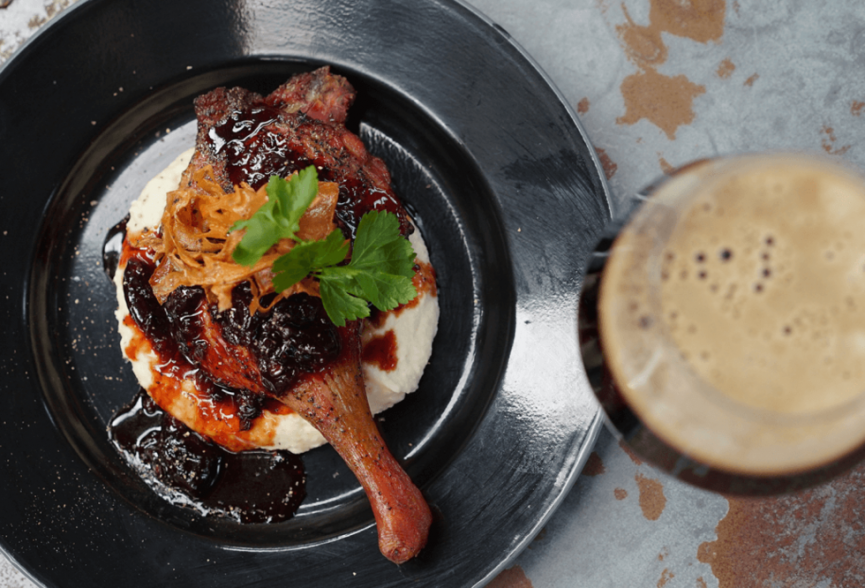 Red's True Barbecue, Cloth Hall Street, LS1 2HD
Back when we all thought that barbecue was a straight choice between your Dad's cremated bangers or salmonella-laden chicken drumsticks, it was Red's who came along and educated us with a near religious zeal in the way of the True Barbecue. Inspired by a road trip to the USA, broilers were imported, briskets were primed and Red's was born at this very venue. They're the only British barbecue group to compete at Houston's prestigious World's Championship (ranking an impressive 22nd of 144 entrants) and they're not resting on their basters. 2017 saw the launch of their Holy Trinity Pitmaster Experience - a feasting menu (not a tasting menu) combining ludicrously strong unreleased microbrewery beers and some new barbecue creations. Get fired up.
Booking Details Here: Red's True Barbecue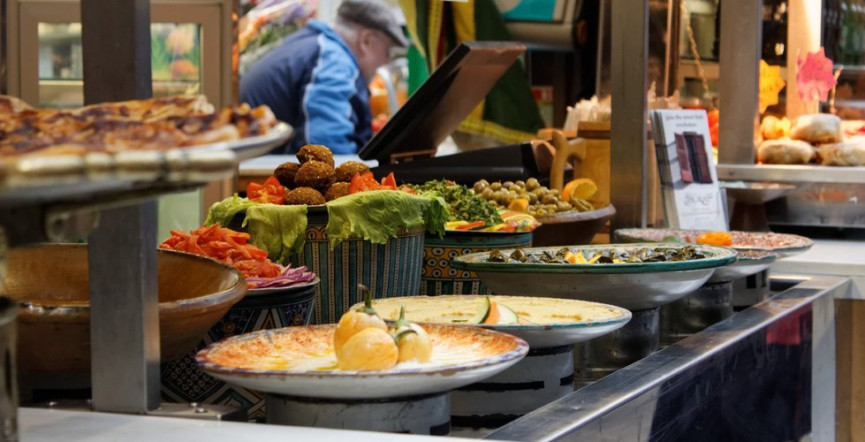 Café Moor, Kirkgate Market, 34 George Street, LS2 &HY
The astute – or anyone with eyes – may have recognised this establishment resides in Leeds' famous Kirkgate market, but it has seats and serves great food so it's in the list. It's hard enough to walk past the enticing selection of freshly prepared houmous, but choose one of their Algerian Mhadjebs or Moroccan Bastilla and you'll be hooked for life. Wash it down with a complimentary peppermint tea then head off to haggle over some lamb chops at the next stall down – a true North African/Middle Eastern experience in the centre of Yorkshire. You'll feel like Indiana Jones, kinda.
Booking Details Here: Cafe Moor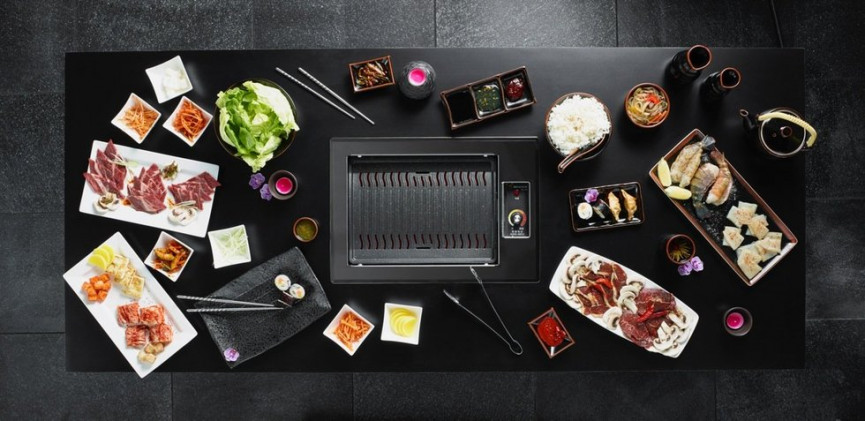 Bulgogi Grill, The Arena Quarter, 9 Merrion Way, LS2 8BT
Anyone for a bit of DIY? Not putting up some shelves obviously but grilling your own food on the table top griddles at Bulgogi, Leeds' first Korean style barbecue restaurant. First let the professionals do their thing preparing the salads, the sides and, most importantly, carefully marinating the meats before you add the finishing touches by cooking exactly to taste at the table. Great for something a bit different on a group night out or for anyone with an inherent distrust of chefs.
Booking Details Here: Bulgogi Grill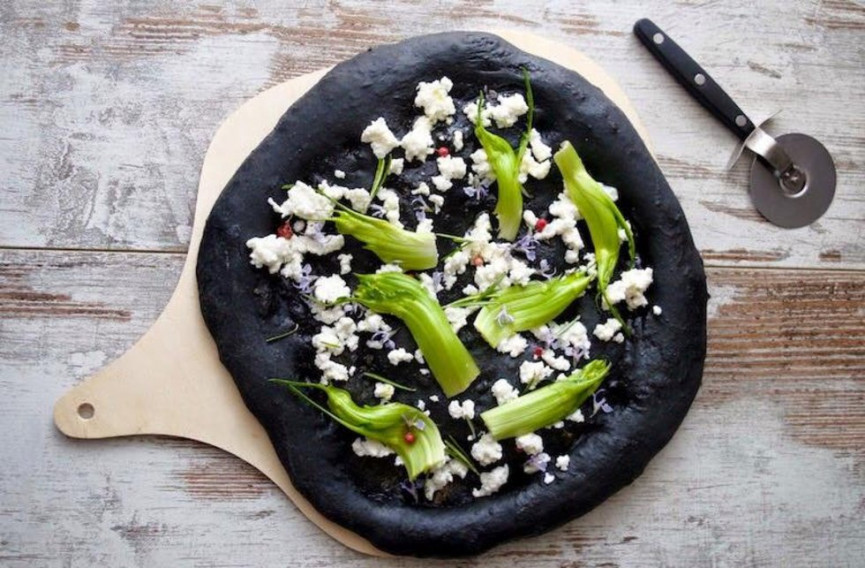 Culto, 97 Stainbeck Road, LS7 2PR
Spoiler alert: Culto do not use all locally sourced produce. Now we've got that off our chest we can explain that the simple, home-cooked style of traditional Italian food available here requires the most authentic ingredients to be brought in from la patria. Despite this burden and their recent expansion plans (upgrading from just three tables), a serving of their trademark pizza nera on charcoal based dough and the finest espresso this side of Palermo are remarkably affordable.
Booking Details Here: Culto Italian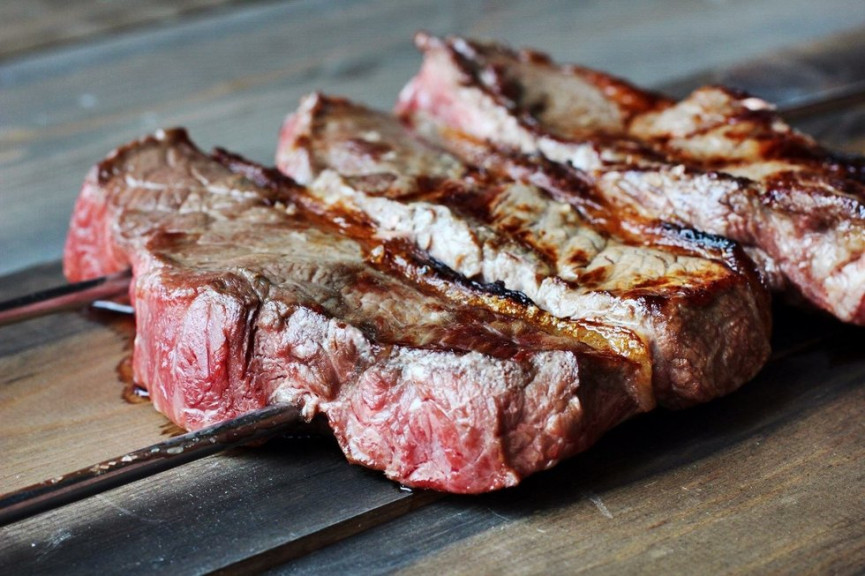 Fazenda, Waterman's Place, LS1 4GL
For years we thought that Brazilian showboating involved seal dribbles and slip flaps. How foolish we were. Since opening its doors, Fazenda has introduced us to Rodizio style dining, a constantly rotating choice of freshly prepared meats served at your table by the passadores (meat chefs). Simply flip your table card onto green and a new choice arrives on its skewer ready for sampling. Many of the cuts like the juicy picanha cap of rump stand up in their own right and the diverse salad bar will give you ample opportunity to avoid the quantity-induced meat sweats.
Booking Details Here: Fazenda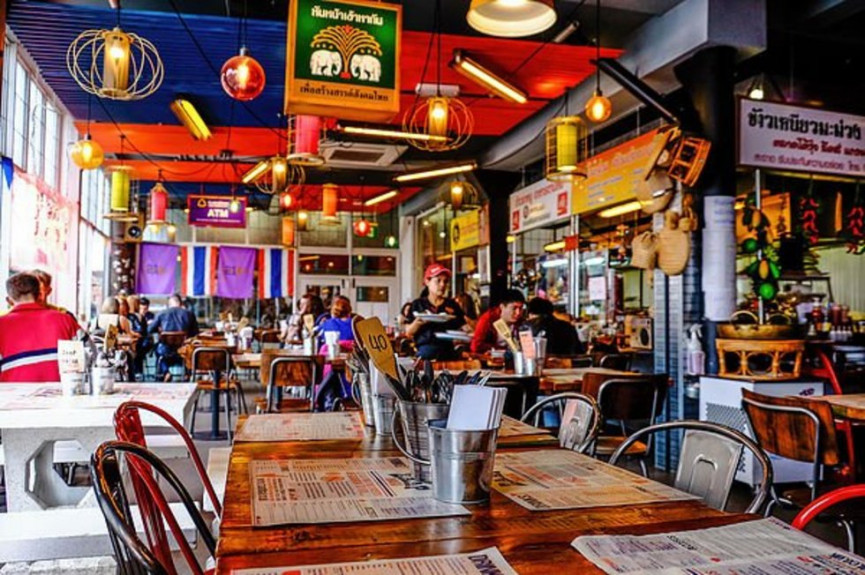 Zaap, 22 Grand Arcade, LS1 6PG
Waitresses dressed in silk serving within marble friezed walls are all well and good when you want that luxury Thai dining experience. But for when you just want top notch food in a funky atmosphere, Zaap is your place. Based on a Bangkok street food concept, all the standard dishes are catered for plus a few unusual nibbles – the Thai style sour pork sausages being a particular vice. Last but not least, you can dine from within a customised Tuk Tuk – static, but still interesting enough to shut up your mate who's been yammering on about his gap year in 2004.
Booking Details Here: Zaap Thai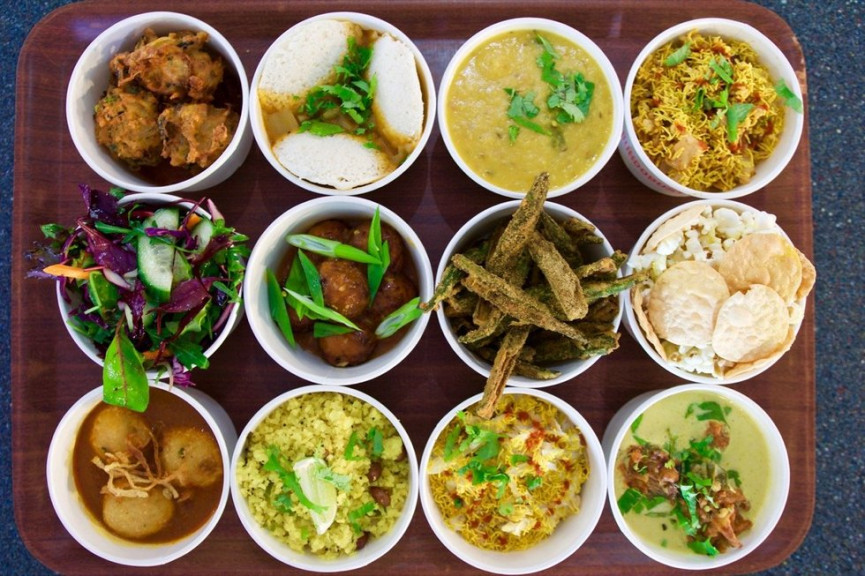 Bundobust, 6 Mill Hill, LS1 5DQ
Giving the cattle, poultry and swine stocks of the local area a welcome respite and generally treading lightly on the planet, Bundobust specialises exclusively in vegetarian Indian street food. Not only that, but everything is served in biodegradable bowls and plates, and even the cutlery is made from plant starch. So grab yourself a few of the small plates from the bar, a specially selected micro brewery keg beer and take a pew at one of the communal benches knowing you are doing both your tastebuds and the planet a favour. You fucking hero, you.
Booking Details Here: Bundobust The Cross Keys, 107 Water Lane, LS11 5WD
You can't get a much grittier urban location than this. Hell, even the inventor of the steam engine, James Watt, lodged here after it first opened to facilitate some industrial espionage against his competitors. But these days it's a calming oasis either as a cosy winter pub or sunny summer courtyard. Star of the show and multi award winner is the ox cheek Sunday lunch, best enjoyed in front of one of the roaring fires.
Booking Details Here: The Cross Keys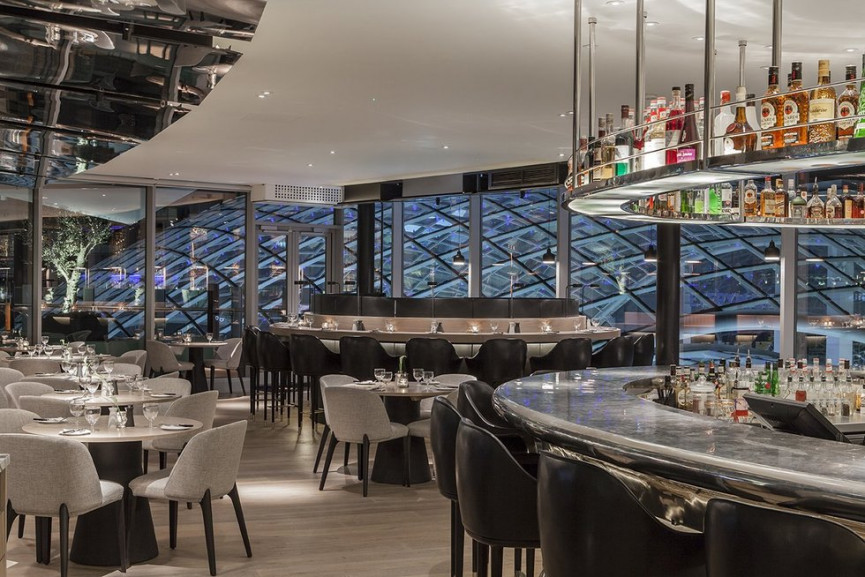 Angelica, Level 6, Trinity, 70 Boar Lane, LS1 6HW
If you want to impress the in-laws, then granted, a Toby carvery will win brownie points for value for money. But if you want to make a splash on that vital first meeting then Angelica is the place to be. From this eyrie on the top floor of Trinity with a terrace overlooking the neighbouring church, Angelica's executive head chef Lee Murdoch prepares a modern international menu including tempura soft shell crab and Orkney Island beef carpaccio. For those with a metallurgistic interest the pewter bar is quite impressive. For those with an interest in drinks, the cocktail list is extensive and potent.
Booking Details Here: Angelica Restaurant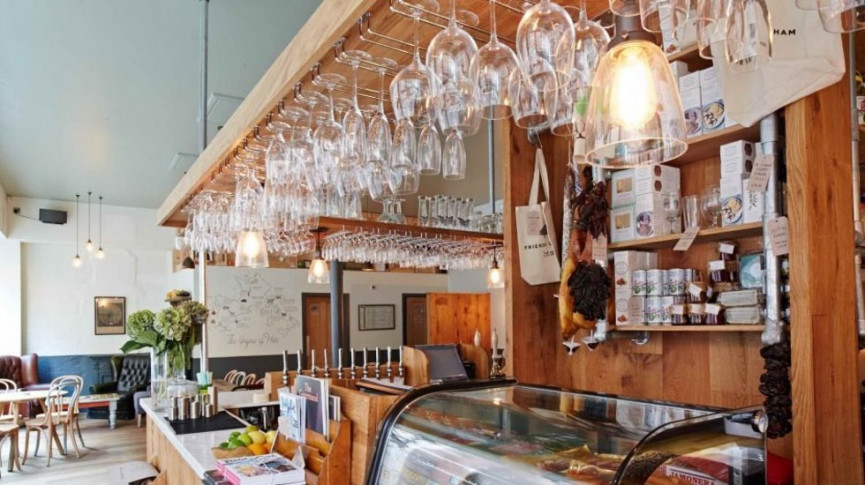 Friends of Ham, 4-8 New Station Street, LS1 5DL
What started out as a tiny ground floor deli counter with a hidden basement area has gone from strength to strength since being able to expand its premises a stone's throw from the city rail station. It's all about the meats and cheeses here with products sourced from independent suppliers or small high welfare farms. Pick and mix in a tapas style from the small dishes or dive in headlong to one of the regional sharing boards.
Booking Details Here: Friends Of Ham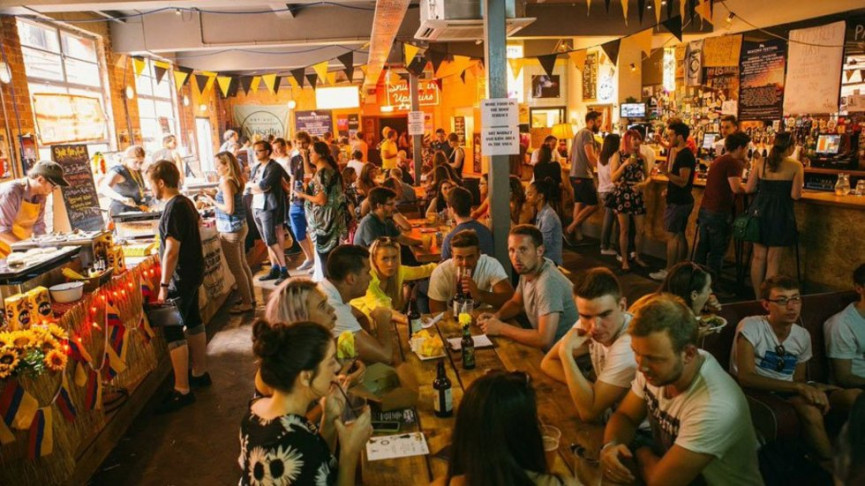 The Belgrave Feast, Belgrave Music Hall, 1-1a Cross Belgrave Street, LS2 8JP
While not technically a restaurant (though it does have its resident Patty Smith's Burgers and Dough Boys Pizza kitchens serving up some fine grub of their own), twice monthly the three floors of bar/performance and roof terrace are transformed into a smorgasbord of the finest street food available in the region. The Feast has provided that vital stepping stone up from part-time foodie to full-time professional restaurateur in the vibrant Leeds indie food scene. For the diner, it's a culinary treat, for the vendors it's a shop window and for the venue it's a sell-out (well, free actually). Win, win, win.
Booking Details Here: Belgrave Music Hall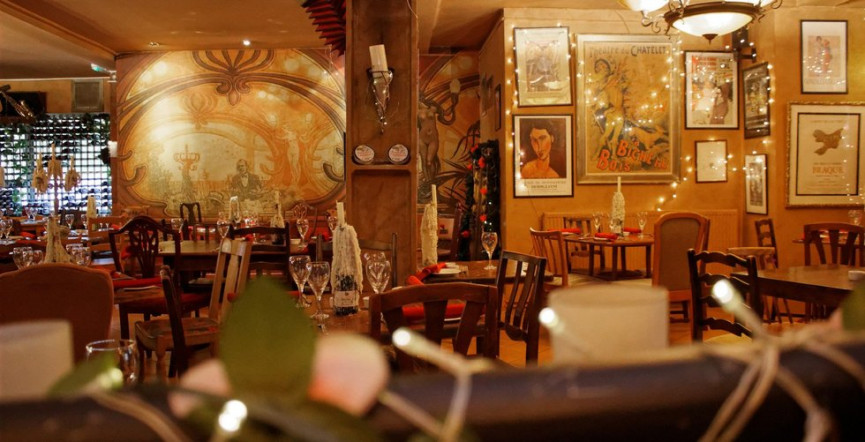 Kendell's Bistro, St Peter's Square, LS9 8AH
A labour of love by the owner and chef Steve Kendell, Kendell's Bistro delivers rich, heart-felt French culinary experience without all the pretentious accoutrements of a high-end restaurant. And yes, we mean the 'bread person'. Laid back and cosy it may be, but there's nothing easy going about the food, delivering all the classics (moules, escargot, paté etc.) with panache along with a prolific and ever changing specials board which means you'll always be planning that return visit.
Booking Details Here: Kendells Bistro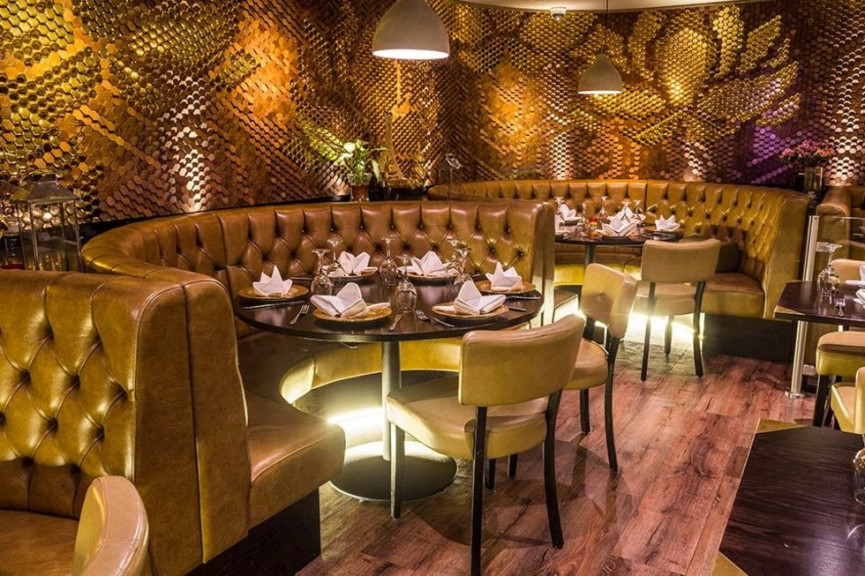 Sukhotai, 8 Regent Street, Chapel Allerton, LS7 4PE
Owner and Head Chef Ban Kaewkraikhot has probably forgotten more about Thai food than most of us will ever know. An apprenticeship running a successful Bangkok restaurant for eight years followed by a further four years heading up a Yorkshire venue has served her well. Named after Ban's hometown where she helped her mother grow then prepare the ingredients, Sukhothai opened in suburban Leeds in 2002 and has gone from strength to strength ever since. You'd be hard pressed to find better anywhere in the UK, let alone Leeds.
Booking Details Here: Sukhothai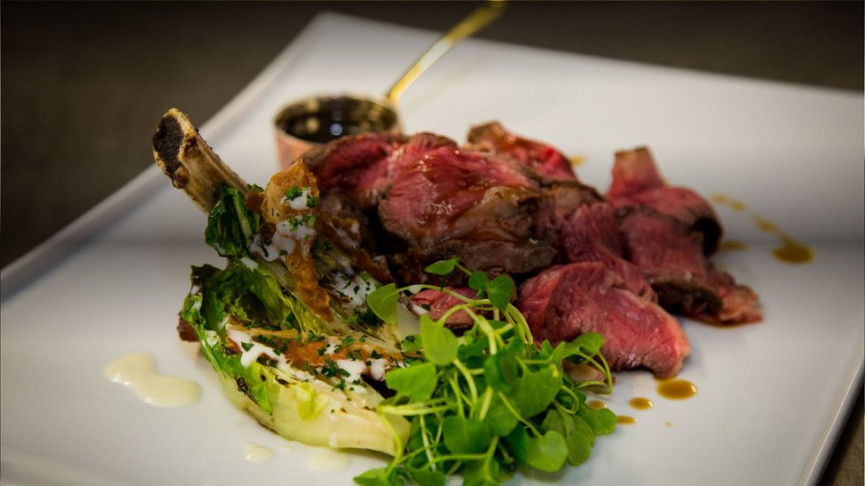 Stockdales, 8 South Parade, LS1 5QX
There's nothing that Yorkshire folk like as much as Yorkshire. As such, Stockdales does this noble county proud with a careful farm-to-plate transformation of the finest ingredients into the tastiest dishes. The charcoal powered Jesper grill does its thing under the watchful eye of Head chef Jonathan Davies (previously of quality venues such as Harvey Nichols and SIX at The Baltic in Gateshead) providing the perfect place to sample the finest local Wagyu beef.
Booking Details Here: Stockdales Restaurant
Latest
Related Reviews and Shortlists