ShortList is supported by you, our amazing readers. When you click through the links on our site and make a purchase we may earn a commission.
Learn more
The trailer for Ron Burgundy's podcast is here - but something seems weird
The Anchorman legend is embracing the internet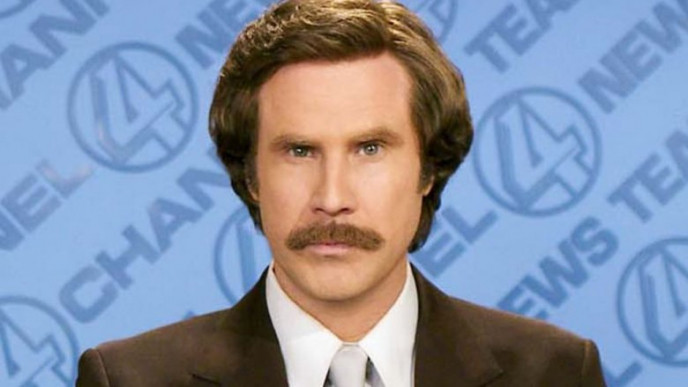 Next Thursday, February 7th, is an exciting day, bringing the first ever episode of The Ron Burgundy Podcast, a needlessly mystery-shrouded project from Will Ferrell. 
"Shrouded in mystery?" you cry, lowering your Scotch. Shrouded in mystery, yes. It's being put out by iHeartRadio, but oddly doesn't play properly on their site, which seems deeply strange for a project involving an A-list movie star reviving his most beloved character. The official description on the website doesn't seem like it's sprung from the greatest comic minds of the century, either:
Will Ferrell reprises his role as Ron Burgundy in his brand new Ron Burgundy Podcast! Each episode has a different theme in which Ron engages in conversation with another notable person on the topic at hand. In true Ron Burgundy fashion, these conversations have a tendency to go off the rails, and we find out things about people we never knew we wanted to know. In Season 1, Ron addresses important issues like bullying and the mind-expanding nature of meditation, and attempts to ultimately answer the question "seriously, what is a podcast?"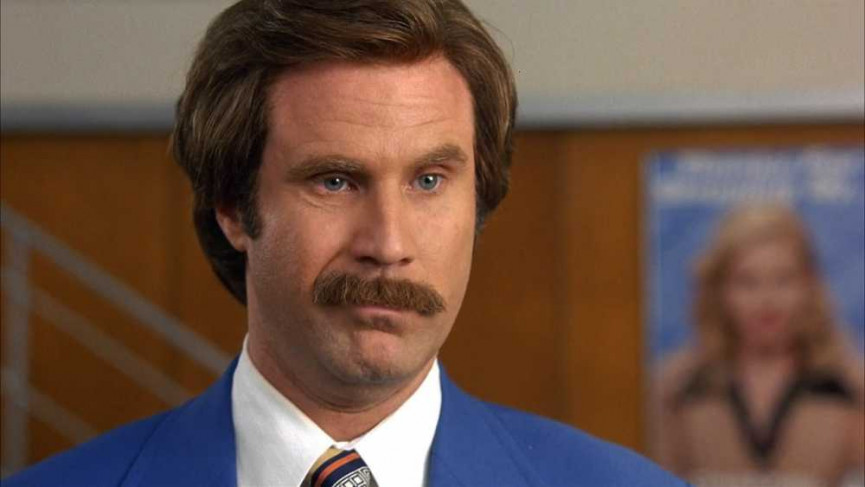 Doesn't that read a little crap? "Hoho, these conversations have a tendency to go off the rails!" sounds like how a shit university radio show would promote itself. Elswehere on the site it says "Coming February 7th, The Ron Burgundy Podcast takes a long hard look at the issues that matter. Please enjoy this sampling of just a few of the fun, and at times shocking, places season 1 will take you" which is similarly low-rent-sounding. Fun, and at times shocking? Wow!
There are other strange elements. The podcast was announced on Twitter in a really indirect fashion, in a reply to CNN anchor Don Lemon:
The account has been verified, and Funny Or Die (the site Ferrell and Anchorman director Adam McKay co-founded) has confirmed that it is legit:
This piece on the Funny Or Die site describes the podcast as "a spectacular reliving of his glory days and a big dose of keeping up with the times by doing what the cool, young people are doing."
Why is it so rough around the edges with Will Ferrell involved? Who has allowed the project to get this close to launch with a non-working player, a 9,000-follower Twitter account and sixth-form standard web copy?
Weirdly, the iHeartRadio website described the podcast as a "scripted audio drama", which would be unexpected - a comedy would be more on-brand (it has since been edited). This promo clip, oddly Partridge-esque in several ways, makes it clear it is the man himself:
And yet, going to the iHeartRadio homepage gets you broken links, missing images and a real "something's not right here" vibe. Funny Or Die make high-budget web videos and shows for Netflix and HBO - they're a big media company with a huge audience, so wouldn't it make sense for them to launch the podcast themselves rather than via a third party?
We're probably, hopefully, reading too much into everything, and will be pleasantly and hilariously surprised next week. Something just seems… peculiar.
(Pic: Paramount)
Related Reviews and Shortlists